The ALO Audio Continental Dual Mono is a unique portable dual-New-Old Stock 6111 Vacuum Tube amplifier and Wolfson-powered DAC. It
...
The ALO Audio Rx is a second-generation single-ended portable solid-state amplifier, noted for its expansive soundstaging properties. It is priced
...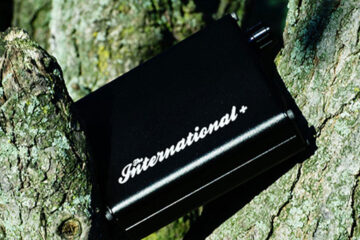 ALO Audio have been revising some of their existing product line of late with a mix of user feedback and
...
ALO Audio recently released their new balanced USB-powered DAC/AMP called the Island priced at $299 and frankly folks this is
...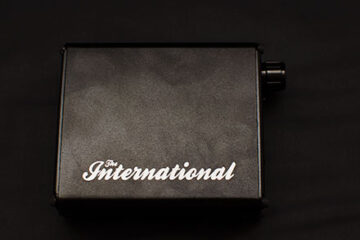 The International is the latest portable DAC and headphone amp by ALO Audio released a little earlier this year and
...
The ALO Audio Pan Am is a 3-component stackable tube amp, DAC and dedicated line conditioning power unit system. It
...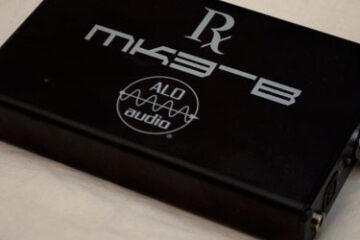 Fresh off the Continental and National Amp review along comes another highly anticipated ALO Audio amp in the shape of
...
The ALO Audio National & The Continental are a solid-state and vacuum tube-based portable amplifier respectively. They are priced at
...
The Cascadia Audio Talos is a reworked T50RP Mark III planar headphone. It is one of the first properly modded
...
In today's post, we review the new Periodic Audio Beryllium V3 which is one of the company's most popular single
...
In today's article, we have an in-depth review of the new Westone Audio MACH 60 which is a high-end universal
...
Our feature today is an in-depth review of the Periodic Audio Titanium V3 which is 3rd gen pure titanium foil
...
Today we review the iFi Audio ZEN Air Blue which is a Qualcomm-powered desktop HD Bluetooth streamer capable of LDAC
...
This is an in-depth review of the Satin Audio Perseus which is an aftermarket IEM cable with a dual 23AWG/26AWG
...
This review covers the new Periodic Audio Magnesium V3 which is a dynamic driver IEM using a high magnesium content
...
Today, we review and compare the Effect Audio Cadmus, which is a UP-OCC Silver Plated Copper Litz cable from their
...
Today's article is a review of the new iFi Audio ZEN Air DAC which is an entry-level MQA capable desktop
...
This is a review of the new Musician Audio Aquarius which is a balanced high-end R-2R array desktop DAC with
...
In today's review, we test the new Effect Audio Eros S hybrid IEM cable which is the company's flagship offering
...