The ALO Audio Continental Dual Mono is a unique portable dual-New-Old Stock 6111 Vacuum Tube amplifier and Wolfson-powered DAC. It
...
The ALO Audio Rx is a second-generation single-ended portable solid-state amplifier, noted for its expansive soundstaging properties. It is priced
...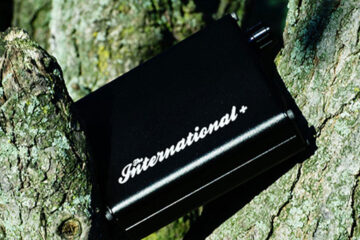 ALO Audio have been revising some of their existing product line of late with a mix of user feedback and
...
ALO Audio recently released their new balanced USB-powered DAC/AMP called the Island priced at $299 and frankly folks this is
...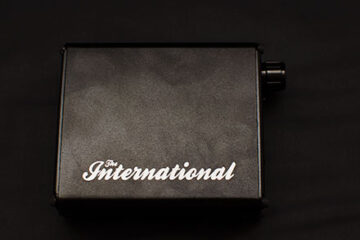 The International is the latest portable DAC and headphone amp by ALO Audio released a little earlier this year and
...
The ALO Audio Pan Am is a 3-component stackable tube amp, DAC and dedicated line conditioning power unit system. It
...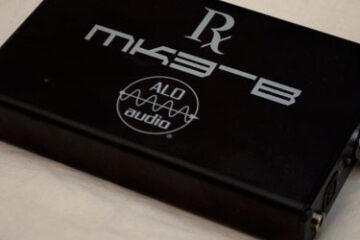 Fresh off the Continental and National Amp review along comes another highly anticipated ALO Audio amp in the shape of
...
The ALO Audio National & The Continental are a solid-state and vacuum tube-based portable amplifier respectively. They are priced at
...
The Cascadia Audio Talos is a reworked T50RP Mark III planar headphone. It is one of the first properly modded
...
This review features the new iFi Audio ZEN One Signature which is a balanced DAC offering hi-res wired and wireless
...
The Swan Song Audio Mini Black is a high-end portable headphone amplifier and DAC capable of up to 1.75 watts
...
The FiiO x Jade Audio JD3 is an extremely affordable stainless steel in-ear monitor with a single 9.2mm dynamic driver.
...
The FiiO x Jade Audio JH3 is a new entry-level hybrid single 13.6mm dynamic and dual BA driver universal IEM.
...
The Feliks Audio Envy is a flagship Class A tube headphone amplifier with pre-amp capabilities and up to 8W of
...
The iFi Audio xDSD Gryphon is a portable Burr-Brown DAC and 1W capable headphone amplifier with LDAC Bluetooth capability. It
...
The Effect Audio Chiron is the new flagship 8-wire 26AWG hybrid element cable of the company's classic Hall of Fame
...
The Sendy Audio Apollo is a new open-back full-size woody headphone using a 68mm planar magnetic driver. It is priced
...
The Flare Audio E-Prototype is a single 10mm dynamic driver universal IEM featuring USQ technology and a 3D printed design.
...
The iFi Audio hip-dac2 is a 2nd-gen portable DAC and amp featuring a new 16-core XMOS chip, MQA, and up
...