Tonality and presentation
DD
Man, this earphone packs a punch. No, the lows don't go quite as deep as the TDH's do, but the mid-bass is more energetic. And the highs are sparkly and the mids still jump out. This is a pretty powerful and foot-tapping earphone with nicely up-tipped bass.
DDH
This earphone projects a bright and spacious sound. It is a distinct pleasure when placed next to a drier or darker sounding earphone, no matter how good. I love Sony's MDR-EX1000, but I also miss sparkle and bite from the high-range.
The DD returns that and with a mildly depressed midrange. (Make no mistake, this earphone isn't in the same league as the EX1000. I bring up that earphone only to illustrate that sometimes I wish for a bit more sparkle from it.) Overall, the DDH outputs credible contrast between mids and highs and mids and bass. It gives off a sense of speed and delicacy. Unfortunately, it constantly fights with noisy amps.
TDH
This is the deepest-going of the three, with warmth, nuance, and good stereo detail in the lows. It's not as exciting sounding as the DD, but its greater depth and a minor roll-off in the highs makes it THE earphone of the three that really mates best with my favorite non-electronic music.
With electronic music, its bass is a bit too strong for my tastes. Overall, its beautiful lows and gliding transition to mids make it my favorite-sounding of the three. Not far behind it is the DD.
Staging
DD
The DD's stage is pretty flat on the Y-axis, and about average in the lateral spread. Like the DDH, it's got a nice Z axis, though again, that detail often blooms near the lateral edges of the stereo soundstage. Given the right cues, it wraps back, forming a halo around the shoulders. It is delicious. Overall, instruments are well-separated in both channels, and stereo texture into both channels is good. No way did I expect this level of quality at this price.
DDH
The DDH casts a pretty wide stage which extends as far as the shoulders. There, it blossoms forward and backward by about 20 centimeters along the Z-axis, giving an interesting 3D space quite unlike any earphone I've ever tried.
Usually, depth is projected through the core, not the periphery. That's not to say that the DDH's core hasn't depth. In fact, it is more than ample. But because its central Z-axis depth submits to the extremes, by way of comparison, the center congeals.
Think IMAX: Rather than a merely widescreen, the visuals wrap slightly around at the edges, pressing around the viewer in a lazy arc. This allows your eye to follow as much as possible without turning your head. Apply that to the audio soundstage and voila! You have the DDH.
TDH
The TDH's stage isn't as deep as the DDH's at the fringes, but because it has good z-axis detail in the low region, it opens up more naturally in the center than the DDH. Upfront it is rich. Mids suck in a lot of attention and its mildly bright, somewhat rolled-off highs follow perfectly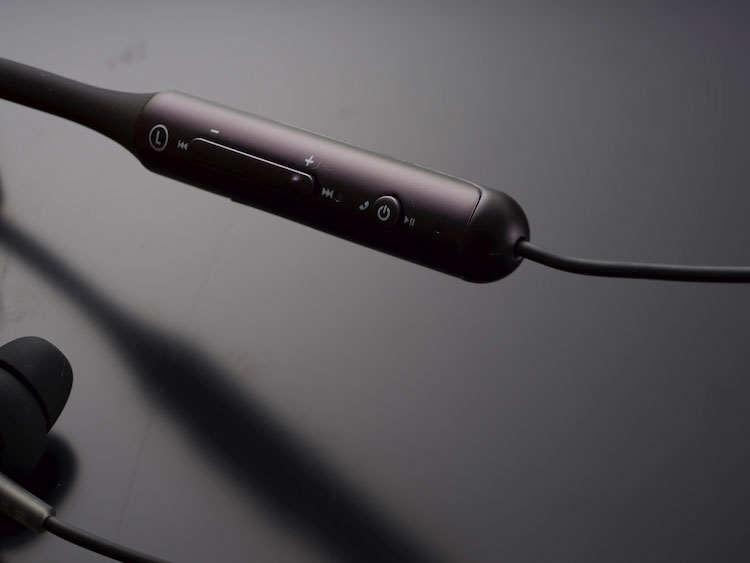 Bass
DD
Okay, these suckers pack a real punch down low. Yes, even into the Marcus Schulz MainStage territory. No, they don't output as much sound pressure as the TDHs do down real low, but they aren't far off. This means that sub-bass fairly vibrates from the get-go. Above that is real foot-tapping power, which then slides into mids without nuisance. Bass texture and stereo detail are good but neither will overwhelm you.
Bass also recovers speedily and is balanced well by a pretty neutral high range studded with good stereo cues. The DD's bass is a bit warmer than the DDH's, which allows it to more easily slide into a variety of genres without perturbing the surrounds. Neither will it cast a blue tonal gradient over everything.
DDH
The DD's bass is on the cooler side, with plenty of wide-set stereo cues and a modest rise in the mid bass. It won't yawn open the opening seconds to Marcus Schulz's MainStage, but it puts decent pressure higher than that. Better still, high bass never tramples on lower bass. Ditto with mids. Perhaps because of this, texture detail within the low range is above average. Within this band, the bass is bright, stereo nuanced, and pretty twangy.
You might have guessed that a bass that doesn't go too low and doesn't cover up the mids and other parts of the low-frequency spectrum also recovers fast. It sure does. Of course, it never gets too big to start, so there's not a great distance from which to recover. General low-frequency cleanliness allows above-average low range texture detail to spring forward, giving lows a mild bite and opening their arrangement wide.
I reckon that bass is pretty much neutral against test machines, but because mids are depressed against it, it feels a tiny bit elevated. Of course, so do highs. In essence, the DDH has a mild u-shaped sound signature.
TDH
Man, this thing sure puts out some good bass. It goes low enough to audibly rattle out the yawning opening seconds of Marcus Schulz's MainStage which is warm, big, and expansive. There is also a good amount of texture detail. No, it's not MS4-levels of texture, but it is not far off.
However, there is no way the TD will become a true bass monster in either the aggressive Mingo way or the slower, more nuanced Hidizs MS4 way.
It will, however, become prodigious given sub-bass input like Mainstage. Lows echo darkly, warmly, and reassuringly at the bottom of everything. Vocals are warmed because of it. Strings are warmed because of it.
It is the sort of bass that really transmits a neutrally amped subwoofer sound to the ear. The drawback is that texture and low-range stereo feel is lower in the TDH than in the DDH. Unlike the DDH, that bass is warm.
Mids and highs
DD
Mids are expansive, vibrant, and bright despite being sandwiched between a deep, strong low range and a neutral/bright high range. On the one hand, male and female vocals hit mildly softened peaks up top. On the other hand, guitars and percussion and most other midrange instruments are crunchy and forward. All of it swirls in wide-ish stereo whorls.
And the lot strikes a great balance. Highs extend really well, with good stereo spread, and shine out of an impressive Z-axis. Of the three, the DD really puts you inside the music. Within the circle it casts is a neat, orderly and deep stage and amazing balance.
DDH
Mids are super clean and lean, but sadly, they lack authoritative vocals and strings. Percussion shimmers and bass jabs over a semi-shy melody maker.
When I say there is a bit of a u-shaped sound signature in there, I mean this: mids, mildly depressed as they are, force you to hear more pressure in the highs than maybe there actually is. Highs have a good edge, and decay and attack edges are fast. They are clean, light, and totally non sibilant.
The DD's generally wide, and laterally deep stage really blossoms in the highs. There is loads of space into which everything high frequency unpacks. It's not as gentle as the WF-1000XM3's high range, nor does it fade as maturely as the Hidizs MS4's, but gosh is it great for the mild treble head.
TDH
Highs definitely drop out faster than the DD's highs do and shimmer a bit less, but even on this quasi bass monster, highs are perky. The extension is good, but super duper high-range extended frequencies hit the roof with lowered sound pressure as compared to the DD and DDH. As a result, the TDH is easier on music heavy on the cymbal and other high-heavy frequency instruments that cause the non-treble head to wince.
What you'll have to get used to is an ever-present, and borderline throbbing bass. It is welcome because early hybrids were all peak and bump, but none hit really deep notes. The TDH sounds a lot more like a well-tuned, high-quality dynamic earphone with an added bit of high-end perk. Its highs and its lows run a bit warmer than its companions for a damn good mature listen.
What it totally betters against the DDH are mids. Wow, female vocals, with a bit of warm bass beneath? Sexy. Male vocals with the same? Authoritative. And each holds more luster and character.
Matchability
DDH
The DDH's wireless and ANC circuits must be pretty noisy because when connected via USB to 3,5mm stereo outputs, there's hardly any hiss at all, even from really hiss-buggered sources like an Aiwa AM-F75.
Have a noisy source that you'd not mind using in conjunction with a workable ANC system? As long as you keep the thing charged, the DDH is amazing from a stereo analog source. Low hiss and noise makes powerful desktop systems viable for wired ANC, and on the road with hissy MD systems? Bingo.
The only catch is that you can't go BT without some external transmitter. The internal amping system ensures that even sources which are channel imbalanced at low volume can be set to higher volumes, and then filtered through a lower volume output from the active circuits of the DD.
I wish this weren't the biggest praise I heaped on this earphone. But it is. Hell, it might be a better wired ANC earphone than it is a combination of ANC/BT wireless earphone. 1MORE: lower the noise from this earphone's amps and wireless sections and you'll likely have a winner.
DD & THD
The DD reminds me a lot of the DDH and TDH in wireless modes. Each seems to get about as loud as the other, which is plenty loud. I'm most comfortable driving the DD, DDH, and TDH at no more than 50% from an iPhone with a full volume press from the yoke.
Both the DD and the THD show much less circuit noise. Sure there is some, but I've not tried a single BT earphone outside of Flare Audio that doesn't show wireless amp or other circuit noise. The DD's wireless hiss levels are on the quieter side.
Nevertheless, it gets loud from what I assume is the same or very similar DAC/headphone amp. Because the DDH is so awesome from an analog source through its USB ADC, I really, really wish the TDH could do the same. As for the DD, I'm not bothered. It's more of a budget offering and that feature is something of a luxury.
Select comparisons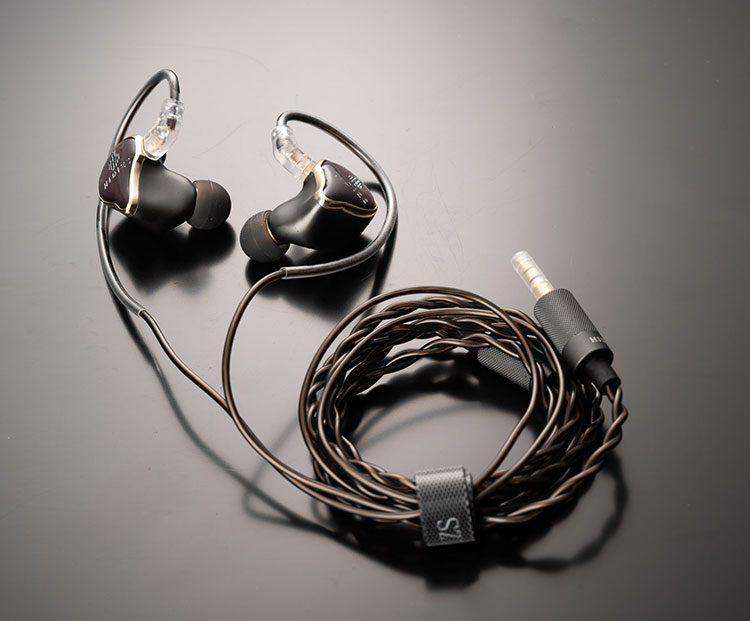 Hidizs MS4
The MS4 is much darker and midrange-nuanced than any 1MORE earphone in this review. Sure, it doesn't do wireless, but its large, expressive mids and massive bass that is uncommon in a market dominated by multiple drivers, sharp-sounding hybrids, and more.
Even though the TDH goes way deep, the MS4 goes deeper and with more sound pressure. Conversely, the Hidisz MS4 hasn't as extended a high range as the TDH and certainly less extension and clarity than the DD or DDH.
Sony WF-1000XM3
The Sony is about as flat-sounding as I remember in an earphone that's not a planar. It lacks sparkle where I wish it sparkled and doesn't output much sound pressure in the sub-bass. That's all fine and good, but when mids don't also rise up in some way or other, you have me pining.
I'd love for the Sony bass in the DDH. Better yet, I'd love for the DD's highs and the TDH's bass to sneak in there because, with those additions, the XM3 would be a killer.
Flares 2 Pro
The 2 Pro is is a bit more upscale than any earphone in this review, and best falls in line with the DD in terms of sound. Okay, so it does the highs much more sparkly than the DD and it's got an indefatigable v-curve that the DDH probably wishes it had.
Bass detail goes to the Flares, but the DDH is really killer on the stereo fringe. This all-in sound I favor over the DD, but sometimes I find it a bit tiring. I really wish Flare Audio would tune an earphone for the coming-of-40 listener who's just graduated from the neutral-or-bust-or-added-V camp.
Our Verdict
Man, it's tough to really fault or praise 1MORE. The DDH's ADC functionality makes it work a charm with both wired and wireless sources. Alas, its ANC circuit is a step behind Sony; and, whether it's its ANC circuit or its BT circuit, it is always hissing.
Of the bunch, the TDH is my favorite. It is sure of itself, trying neither to toe the flat or the gentle v sound signature line. Big bass, low-frequencies at high sound pressure, a steady high-frequency roll-off on top of the excellent extension. It's awesome.
But the DD isn't far behind. Sure, it's a bit more neutral in the lows and has a more typical tendency to clump stuff. But it is a damn fine earphone. And the price is right. Oh, and the TDH is missing a USB ADC. Add that and, uh, the DD hasn't a chance. Add the same to the DD? Wow, now we're thinking.