The Yinyoo D2B4 is a hybrid universal monitor consisting of two 10mm dynamic drivers and 4 balanced armature drivers. It is priced at a competitive $117.
Disclaimer: The Yinyoo D2B4 sent to us is a sample in exchange for our honest opinion. We thank the team at Yinyoo and AK Audio Store for giving us this opportunity.
This is our first official Yinyoo review but you can read more on hybrid monitors we reviewed on Headfonics click here.
Note, this review follows our new scoring guidelines for 2021 which you can read up on here.
My Facebook mailbox is brimming with the inquisitive wonderings of a friendly Yinyoo exec. At first, he wondered whether or not I had received the D2B4. Then, he wondered what I thought about it. Then, when I would publish the review. Then if I might not be delayed.
I get it: it's tough to wait for feedback from publications as established as Headfonics. But even though I'm new here, I have a review queue about two months long. I'm not Marcus busy, but I've got a load of things on my plate. And so I deflected. Well, Mr. Yinyoo, my review is done. And I am satisfied that it will meet your standards. I'm also satisfied that you gave the D2B4 your all. What an earphone.
Tech Inside
Inside each shell are fixed six drivers: dual dynamic, and four balanced armatures. Count 'em lads, that's one more per side than the DM6. Tying them all together is a four-way crossover network. It's quite the physics-cal undertaking. It attaches to cables on MMCX couplers and comes with a single, 3,5mm-terminated cable.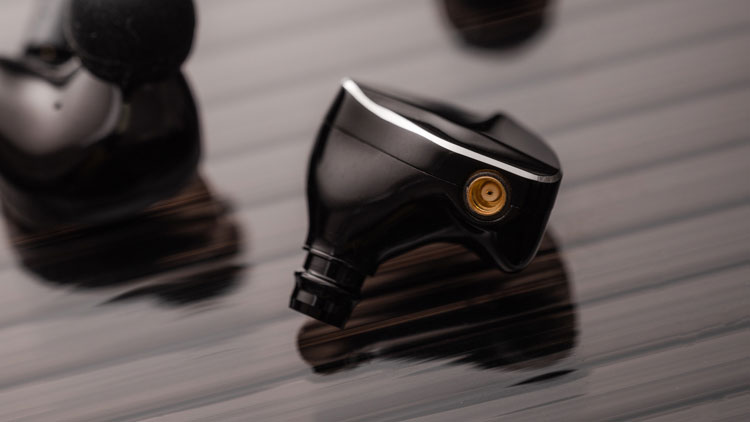 Build Quality
The quality of shell, grills, and other materials that made themselves into the B2D4 is excellent. The D2B4 is tough, well finished, cleanly capped, and glue-free. No, it doesn't glow as prettily as does the DM6, but it sure feels more solid.
Incredibly, this thing is going for less than 150$, and, if you know where to look can be found for much less than that. Its build quality is far better than several choice earphones with prices over 1000$.
Branding is all but non-existent. Each earphone is topped with a bold logo and that's that. What's cool about that logo is that, when turned upside down, it reads: "Dornia" rather than Yinyoo. I prefer the latter; what about you?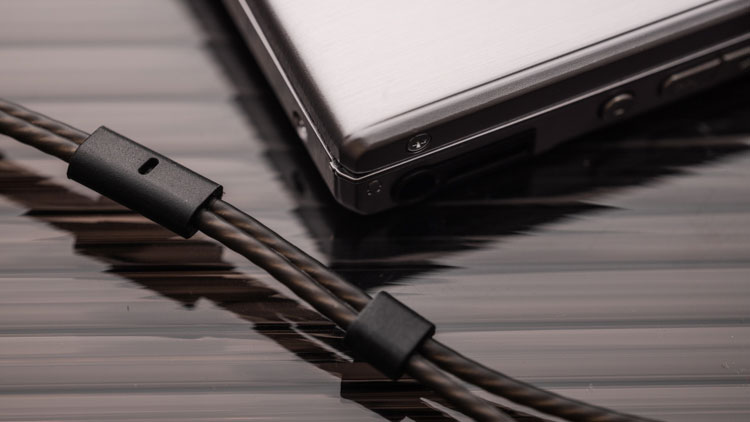 Cable
The D2B4's cable is tough as nails and ready to chain line pursuing stormtroopers. I love that the earphone's forward, sculpted edge, is mimicked in the plug's thumb-stop.
Ergonomically, the cable is spot on. Its meager neck cinch stays put when worn but slides up and down at any provocation when not. The only iffy bit of the entire affair is how the cable exits the tough MMCX plug; it bends at odd angles against the plug, and its heat shrink sometimes goes white.
Cables and Connectors
Thanks to the thumb stop – and despite being so slim -, the plug is beautiful to handle. And it will fit into most protective smartphone cases while also extruding through far enough to work handily with battery cases.
The cable consists of two separate bundles running into the slimline y split, and then out via separate lines into each channel. A dark heat shrink turtleneck climbs out of the MMCX plug and about ten centimeters down the cable. It's a shame that neither cable wears color-coded channel indicators, or even raises nibs for Left or Right. The only indicator is a shallow-pressure imprinted R or L mark on either side.
While Tin HiFi's and BGVP's cables barely fussed about touch noise, the D2B4's cable makes serious noise. No, it doesn't rattle metallically like Campfire Audio's tinsel cables. But when bumped, it sends loud, energetic clicks and pops into the ears.
Its MMCX connectors are pretty tight in there, so take care when removing them.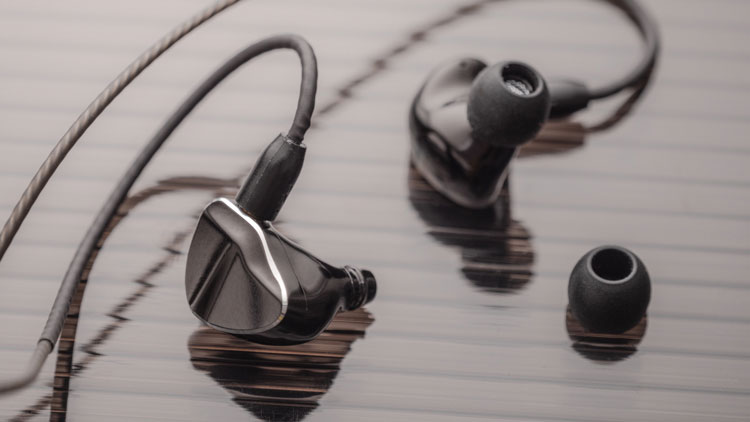 Comfort and Fit
Like the Hidizs MS1/4 as well as the DM6, the D2B4's custom-cum-universal design takes up a lot of room in the ear. If your ears are small, you'll not be able to fit the entire earphone between your lobes and tragus.
The sound tubes are medium wide, meaning that with flanges installed, they will take up a large portion of your ear canal. If your canals are narrow, your ears may rub. Alternatively, you may not be able to get good isolation. I get good isolation with aftermarket foams, but with not with the stock tips.
None of the earpieces fit my ears well. They are either too acutely angled, or not quite acute enough. They are, however, made really well.
If your ears are normal sized, the D2B4 will stick out a bit. It's not quite as voluminous as Hidizs's MS series, but it's not a small earphone. And with such aggressive heat shrinks installed, comfort for glasses wearers is only so-so.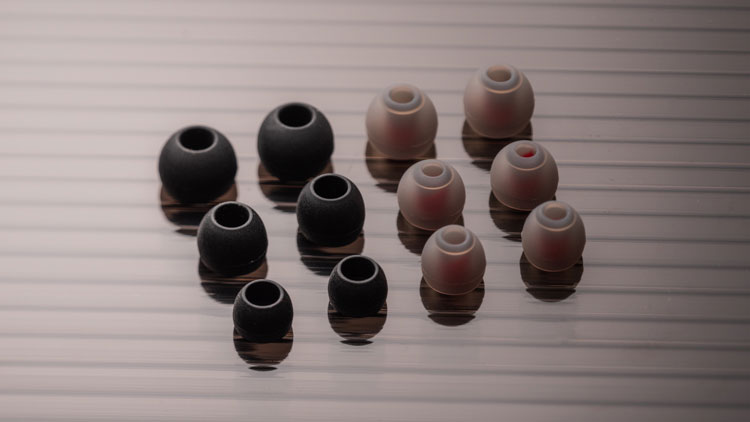 Accessories and Packaging
The D2B4 comes with six silicone tipss, three in dark, three in light.
Everything fits well in the box, and nothing stinks. A nice pattern crisscrosses the top, and, as I said above, if you twirl the box 180º, the Yinyoo logo says Dornia.
I like that the D2B4's accessory set and packaging are simple and to the point. Carrying case and earpieces are all that's in there. I really wish Yinyoo had added foam pieces to the mix. I love how the D2B4 sounds, but in stock form, it is really uncomfortable for me. The case is a bit smaller but similar in shape to Campfire Audio's Comet case. But it is nowhere near as tough.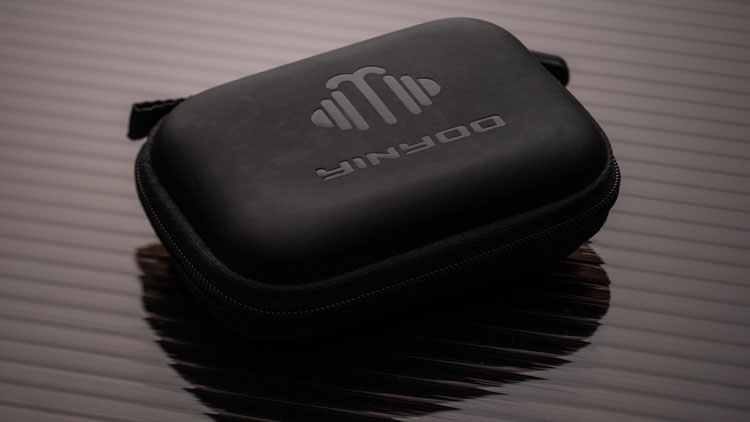 From here on in it's Grado soft-sided silicon tips and foamies for me. Of course, the Grado pads isolate less well; the foamies do a bit better. Sound skew between the two is obvious: both pieces gum up a bit in narrow canals, which gums up the bass a bit and can cloud the highs. But as far as I'm concerned, comfort is king. Sound quality and all other judge-able criteria, follow.
Sound Impressions
Tonality and Presentation
The D2B4 is a powerful earphone. Both its lows and highs are elevated above neutral, and its bass, in particular, can be forward and aggressive. That is, aggressive in stereo and focus rather than pure sound pressure. Because it's not got the same amount of sound pressure as a Hidizs MS4, it won't yawn open the intro seconds to Marcus Schulz's Mainstage.
The benefit to this is that the D2B4 never gets hot down low, and even when hoisting fast-paced, bass-heavy music, low-end attack and decay are quick.
Staging
What seriously surprises is how much stereo detail is crammed into the D2B4's lows. Usually, earphones as raised above neutral as the D2B4 (my roundabout guess is one and a half steps above ground level), fail to bring forth much stereo detail.
Left and right staging are excellent, especially in the mid-range, where instrument throw is spacious. In the very middle, mild reverb ring and echo pull it all together again, giving air and feel to the recording venue.
The stereo throw is wide and semi-tall but tends to push behind the head as much as in front of it. Typically, good earphone stereo throw comes from in front of the face, mimicking 2,1 audio. The D2B4 positions those speakers to either side of the ear and several meters back with a slant forward cant. This decidedly atomized presentation perfectly fits the fast-paced headphone listening.
Bass
Owing to its wide stereo spread, the bass is hard to describe. Pressure-wise, it stands above neutral by a step and a half but is thrown wide. Low-end pressure is diffuse. An earphone with a more solid core might yawn open the famously inaudible opening seconds to Marcus Schulz's Mainstage. To be honest, the D2B4 yawns them open, but much of that detail and edge and pressure is softened by the wide-set stereo spread of low frequencies.
Fascinating
Most low-voiced details come through in the same stereo-wide rather than a pressure-heavy pattern. This diffuses texture feels or at least inserts air between texture threads. It reminds me a bit of the sort of bass you get from Beyerdynamic's Xelento, but with higher pressure at the ear.
That bass also occupies similar stereo width to the high range; both of these occupy a wider, but shallower space than mids. Bass comes fast and doesn't hold on, leaving just as fast. For this reason, the D2B4 is at home pumping out fast, hard bass heavy music.
Mids
Pressure-wise, mids are mildly compressed between energetic highs and lows. They aren't, however, shy. In fact, they are boxy, powerful, and forward. This is because the biggest portion of the Z-axis stereo range occupies the mid and upper mid frequency range. This pushes mids – at least in a stage and stereo sense – to the fore.
Upper mids are bright, stereo deep, and, while not highly pressurized, exude confidence thanks to central, and characteristic stereo spread. Especially 'forward' are female vocals, whose sweet leading edges remain separate to the more guttural vibrations in male vocals. As a result, they remain in the stereo sweet spot.
Vocals
More broadly, the vocal range spreads just wide enough and fades just fast enough to almost wholly occupy the air within and just outside your head.
So, while the D2B4 has a definite V-shape signature, vocals pick up thanks the unique part of the stage into which they are planted. That is, the D2B4 describes a V in whose center is a small, lazy peak. Call it V, call it a wannabe-W, but please try it out. It sounds gorgeous.
Highs
Despite their horizontal spread, highs are forward, bright, and sometimes piercing. They haven't the incredible z-axis space of the upper mids and therefore spread to the left and the right, pushing what's in the middle to the fore.
They also never sound thin and rarely shimmer too much. They definitely occupy the treble headspace, but not as fully as Tin HiFi's T2 or T3.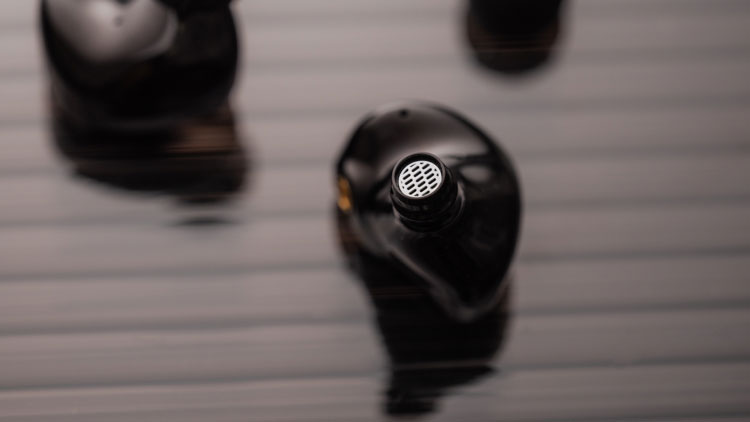 Matchability
Efficiency
The D2B4 definitely hisses, but not as much as Hidizs's MS series, or even my all-time favorite Audio Technica CK10. It will hiss from most older Minidisc portables out there, but it won't hiss much at all through a high-end Sony JA333ES MD deck, and not at all from a Sony MZ-NH1 Hi-MD portable.
Sensitivity to the point of hissing in all but the vacuum of space is bad design, especially for earphones. Meeting the right (or wrong) threshold, every source hisses. Lowering the threshold by designing a super sensitive earphone isn't ideal for your customers.
In this regard, I much prefer the D2B4 to either MS1 or MS4. It hisses through the FiiO M6 and iPhone 4, though only just. And it gets plenty loud from just about any source out there.
Select Comparisons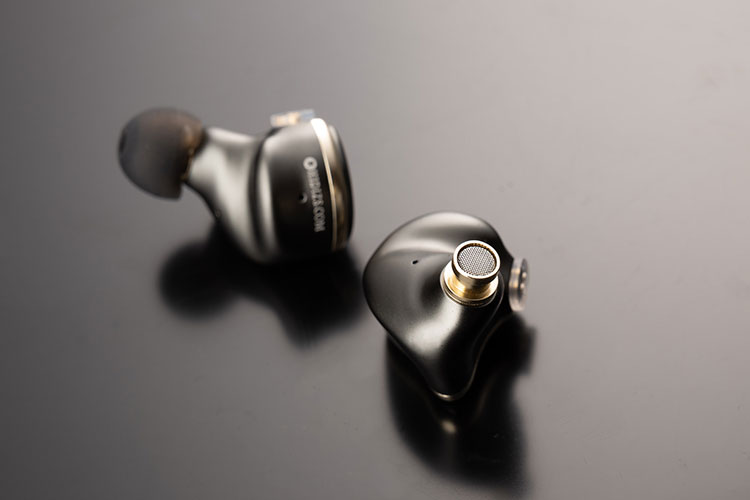 Hidizs MS1
$119
The MS1 is more evenly bright across the spectrum. The MS1 is brilliant, and its more linear response is less exhausting to listen to, but the D2B4's stereo spread and ability to draw complicated sound stages really sell it.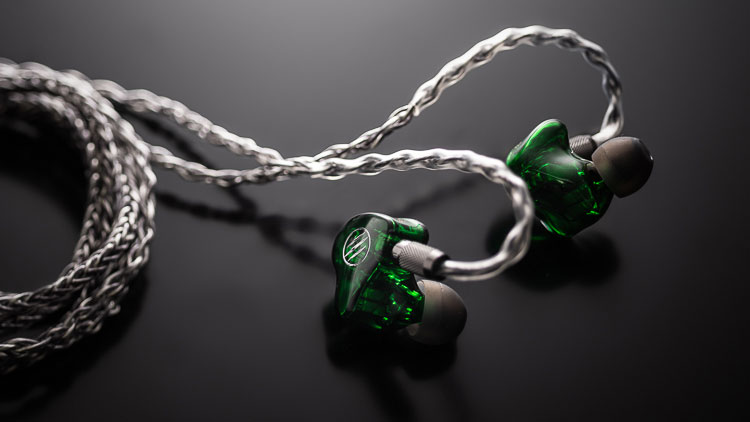 BGVP DM6
$199
The DM6 is prettier, but drier and less resolving in a stereo sense. It is more neutral, but also duller way up high without also being rich.If you ask me, the D2B4 is superior to the DM6, and by no small margin.
It sounds good for its price, and excellent at the bargain basement prices you sometimes find online. It's prettier and more cleanly designed than Hidizs's earphones, and is solid like no other earphone I've yet reviewed here. Well done.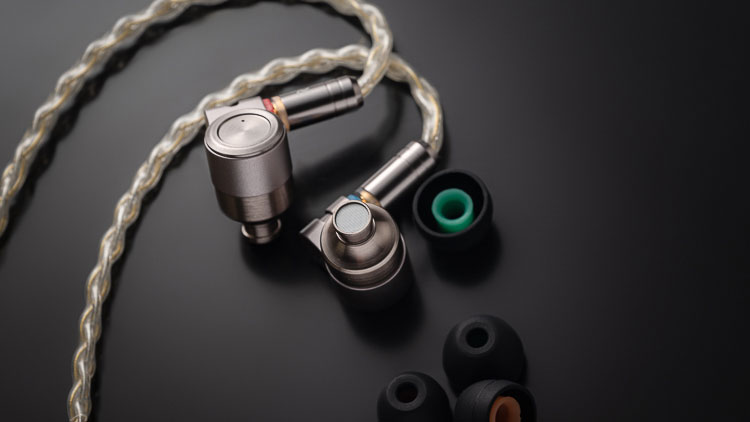 Tin HiFi T3
$49.99
Okay, so here is an earphone that I think got everything right. It sounds great. It is bright without being sibilant and it has good bass definition if not presence. I'd like to see an earphone in the middle of these two as it would probably be perfect.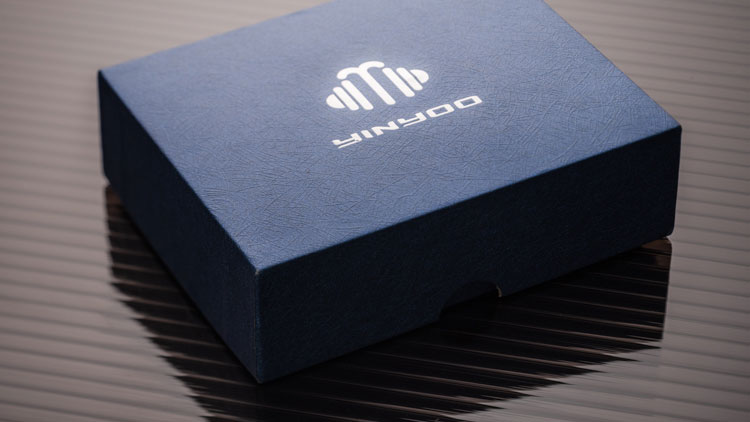 Our verdict
Honestly, the D2B4 is probably just a bit too pressure-y in the bass for me, and maybe has a bit too wide a stereo spread. But it's precisely those two things in conjunction with a wickedly well-composed midrange that make it totally addictive.
I love the D2B4.
DB24 Specifications
Impedance: 19Ω
Driver unit: 10mm Graphene Diaphragm Dynamic Driver
Sensitivity: 102dB/mW
Frequency range: 20-40000Hz
Plug: 3.5mm Gilded (straight)
Cable Length: 1.2m±3cm (interchangeable MMCX)
Cable components: 4 Core silver plated
Color: Blue/Black
Earphone interface: MMCX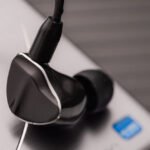 Yinyoo D2B4
The D2B4 is probably just a bit too pressure-y in the bass for me, and maybe has a bit too wide a stereo spread. But it's precisely those two things in conjunction with a wickedly well-composed midrange that make it totally addictive.