UBSOUND I believe is the first wholly owned Italian manufacturer and designer of IEMs and recently launched their first unit in the European market called "The Fighter".
Their roadmap points out to an ambitious array of not just IEMs, but headphones, DAPs,s, and DACs with the obvious slant on fashion in an 'oh so Italian' manner and style.
After all, they hail out of Milan so a vanilla product is not just going to cut it right? Well, come January 2015 UBSOUND is going to be tapping the US market with a brand new IEM called "The Smarter" as well as the existing "Figher" IEM with a headphone to follow in Quarter 2 2015 as well as a DAP in Quarter 3 2015.
The DAP is what I am really interested in. DAPs are what we are all about and I do enjoy a good DAP review.
Headfonics took some time out and spoke with the UBSOUND team and they very kindly introduced us, by way of an interview, to the UBSOUND CEO, Marzio Gasparro.
Thankfully his English was strong because frankly my Italian sucks. Actually in all honesty, apart from a few words that are rather a tourist level, I pretty much suck at all foreign languages. I should write my next article in binary or something and just be done with it.
Hi Marzio, who are Ubsound, and what do they do?
UBSOUND Group is an Italian consumer electronics company specialized in audio products, founded by me, Marzio Gasparro the current CEO of the group, in 2011 in Milan.

The company's core business is focused on top quality earphones, headphones, MP3, DAP and DAC, which match the most advanced technology with a really cool design.

UBSOUND invests most of its resources in research & development, with main focus on style, quality and wearability of its products. From a perfect synergy between sound engineering and creativity an unmistakable style is born, modern and human: the UBSOUND style, with its typical warm acoustic signature.

The deep passion for audio and beauty, the care of details and the love for technology mark the main guidelines for the design of all our products.
What can you tell us about the new "Fighter" aluminum IEM? And what will be the retail price?
The Fighter are our first high quality in-ear Earphones launched in the market, they are available in 4 captivating and cool colors.

Black: elegantly aggressive just like the name of the earphones. White: clean, essential and perfectly crafted to match your devices. Red: always sporty, strong and with a unique and charismatic style. Blue: refined, particular, fresh and with a strong sense of freedom.

We thought about the users as if they were friends, audio experts, demanding and always looking for maximum performance.

We thought of all possible scenarios in which they will use our earphones: during sport, by the sea, on the snow, travelling, for business, on holiday and during their free time whilst listening top quality music.

We wanted to give them the best, so we created UBSOUND Fighter. The product has a European MSRP of 69€ and 69.90$ for the US.

Every day we take on the hardest challenge: satisfying our customers, an increasingly demanding audience. This is the mission in which we strongly believe. We also think that details always make the difference in style and quality.

The Flat-Wire cable is light, ergonomic, sporty and tangle free. The IEM is made of an ergonomic aluminum body. The high quality 3,5 mm jack is universal, for mp3 players, DAP, DAC, smartphones, tablets and portable game console.

The included carry velvet pouch is elegant and useful to protect your new jewel. The packaging is intentionally minimal, a shell for an audio masterpiece.

Sight, touch, taste, smell and hearing. The five senses. We worked on hearing and did it in a passionate way. Closing our eyes we concentrated exclusively on the emotions, which gently enter the ear until they reach the eardrum. This is the foundation of our daily work at UBSOUND.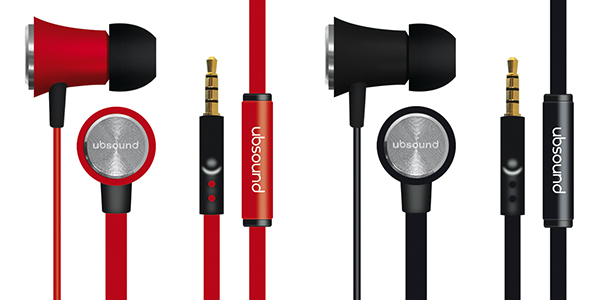 Can you explain some technical details and the main features of the Fighter IEM?
We wanted earphones that would be perfect for listening to music. At the same time, we wanted maximum performance for hands free calls. We managed to give you the maximum performance in both, sound and voice.

We also maintained a perfect balance between quality, design and light weight. The results achieved with UBSOUND Fighter are amazing. We intentionally focused our attention on sound supremacy. Jazz, Rock, Blues, Classical, Dance, Pop and Live music. A tough challenge, achieved.

We concentrated on full, textured and round bass, perfect high frequencies and warm mids a bit backward, generating a quite v-shaped acoustic signature. The result is a full sound rich in details, a clear balanced front-stage a bit 3d and with a great ambient soundproofing.

Technical sheet: High quality earphones in-ear for smartphones, tablets, MP3 players, DAP, DAC, portable gaming consoles, PCs and any audio device with a standard 3,5mm jack.

Maximum sound isolation and high performance playback. Microphone for hands free calls with a single button to answer and hang up which can also be used to play and pause music.

Ergonomic design. Flat 1,2m tangle free wire. High tech, lightweight, professional quality materials for maximum fidelity sound in any condition. Three pairs of soft tips included: S, M and L. Velvet feel pouch included. Multilanguage user guide included.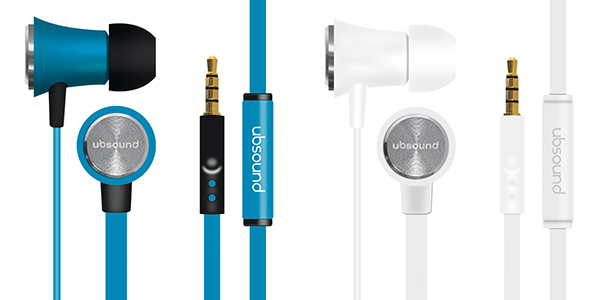 What are your sales & marketing communication strategies for the brand and its market penetration?
On a marketing & communication perspective, we focus our efforts on press activities through audio web-magazines and on sample reviews from prestigious audio blogs & forums.

We haven't addressed the ADV topic so far. Next year, we'll start some advertising campaigns on these specialized channels, step by step, as we're still a start-up brand which invests most of its resources in research & development.

Also, even though our sales business model is divided per single country, we strongly believe in "global & international" communication, especially in these specialized press channels.

For example, the prestigious international blog-magazine Headfonics, is actually read by many Italian and European users. This is why we want to give visibility to our products' quality on an international level.

Regarding the sales strategy, in terms of localization, we accomplished our first mission achieving and sealing important agreements all around Europe with important local distributors (one per country).

Then at the very beginning of 2015 we will land in the US market and in September 2015 we'll probably address the JAPAC regions as well. Concerning the US, we are still dealing with some important wholesalers and e-commerce websites specialized in audio.

Regarding the sales organization of UBSOUND, as of today, we are implementing a clear strategy, based at 70% on the E-tail channels (through online shops & companies) and 30% on the Retail channels (audio specialist stores & mass retail chains of consumer electronics goods).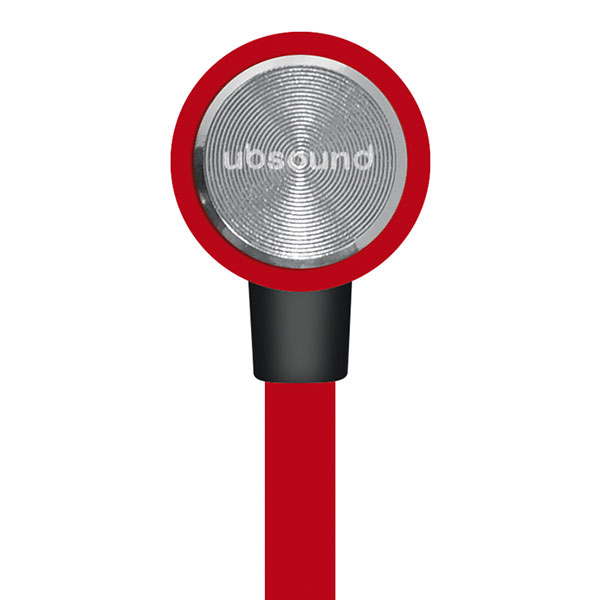 Do you already have a clear product roadmap for the future of UBSOUND?
Yes, we are deeply working on R&D with a clear production roadmap, which starts with the new in-ear earphones "UBSOUND Smarter" that will be launched in January at 39€ in Europe and 39.90$ in the USA.

After the Smarter we will launch our first on-ear Headphone, ready for spring 2015, then in September we'll launch our first DAP. Basically our core business is very clear, driving towards a full range of products, including our first Amplified DAC in 2016 plus more headphones and IEM models.

We really believe in this segment of the digital audio era and we are aware of its continuous evolution.
At the time of writing, we have not had a chance yet to review anything from UBSOUND but we await for the DAP; in a dark bush, on a dark night that DAP will be ours.. hiss…
UBSOUND Fighter Specifications
High-performance 8mm dynamic drivers
Sensitivity 92dB/mW
Frequency response: 20 – 20.000 Hz.
Maximum distortion <0,5%.
Impedance 32Ω.