The Italian company UBSOUND launch their new FIGHTER PRO HD aluminum in-ear earphones worldwide.
As we've already stated in several previous articles and reviews on Headfonics, UBSOUND is a rare bird in the audio business.
It's an Italian consumer electronics company, based in Milan, specializing in portable audio products like high-quality IEMs, headphones, and many upcoming projects such as amplified speakers, DAPs, and amplified DACs.
After the great success and increase of worldwide brand awareness thanks to their first 5 series of IEMs and 2 models of headphones (Fighter classic, Smarter classic, Orchestra, Smarter Pro, Magister, Dreamer classic, and Dreamer LE), the company starts another challenge with the new model of IEMs: the FIGHTER PRO HD.
New PRO HD Series
This new PRO series is going to replace their legendary Fighter classic launched in 2014, implementing several improvements from a design and technical perspective, whilst retaining the main somatic features of the classic version.
For this new product series, UBSOUND continues to emphasize its value for money tag with a worldwide retail price set at the launch of $39.
The new FIGHTER PRO HD IEMs are available in 4 different colors: matte Black, sport Red, cool Blue, and Silver Grey. UBSOUND is still focused on a clear roadmap of upcoming products which include a new headphone model, DAPs, amplified DACs, and amplified speakers.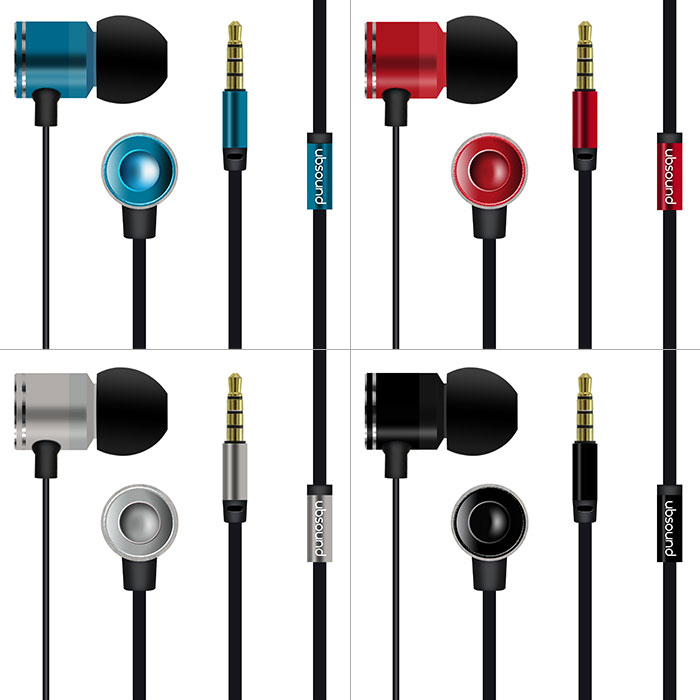 We had a quick chat with Marzio Gasparro, President & CEO of the UBSOUND Group, to talk about the new Fighter PRO-in-ear ear monitors.
Hi Marzio, it seems UBSOUND is accelerating its product launch phases during 2018, and also the research and development are going strong. Before talking about the new Fighter PRO HD, what can you tell us about UBSOUND's business and the last 2 product launches, the Magister IEMs and Dreamer LE headphones?
Hi Marcus. First of all, I would like to thank you for your time as usual. Yes, your kind business analysis is correct, during the last 18 months we have increased the research & development in order to deliver more new products in the worldwide audio market.

We think that, as of today, innovation has become a "must" in the consumer electronics segment and this is true also for portable audio.

Considering the massive worldwide impact of several Asian companies which are landing onto the audio market with nice products on a daily basis, we had to accelerate the new models launch and carefully manage the "value for money" side at the same time, giving end-users the best quality as possible but at an affordable price point.

The sales figures of the Magister IEMs and Dreamer L.E. headphones are luckily higher than our forecast, probably due to their good quality and the robust price point. Also, the growing brand awareness of our company is surely helping the sales on a marketing perspective.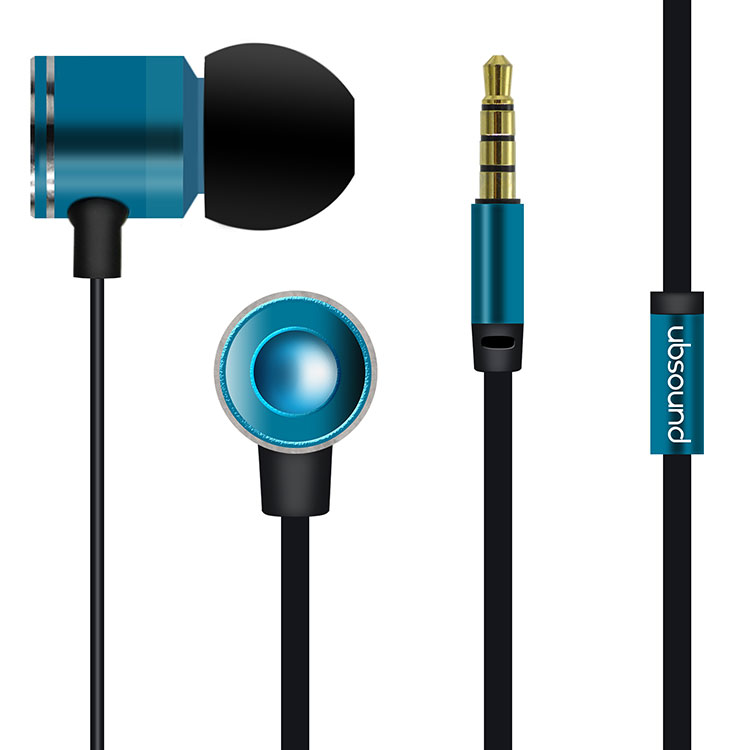 Following our conversation, it appears that the Fighter classic IEMs represent around 50% of the company revenues so far, therefore I suppose it's a tough challenge to send it into retirement after 4 years of success versus a new business bet named Fighter PRO HD. Can you tell us the main reasons for this decision?
That's right Marcus, during the last 4 years the Fighter series IEMs covered 47% of our sales and they are considered our best seller. I

t's a very tough challenge in terms of risk but we are 100% sure that the new Fighter PRO HD is better than the previous model on every single detail like design, fit, technical details, components, materials, robustness, sound performance and value for money, with a price tag of only $39.

The main reason of this virtual business bet is the fact that, after more than 4 years, we simply wanted to entirely change their design and improve many features based on data and feedback coming from clients, reviewers and friends, taking input from the positive feedback but also from every single complaint about sound, materials and other small details.

We've improved all the features in order to deliver a better product with a new style which maintains, at the same time, the main somatic features of the Fighter "Classic", but we decreased the MSRP to $39. That's why we believe in these new amazing IEMs, which are definitely an improvement on the classic version.
What can you tell us about the new Fighter PRO HD in terms of technical improvements and new features compared to the Fighter classic?
As already but partially mentioned above, the new Fighter PRO HDs have been entirely revolutionized, starting from a new body shape, new design, new materials and better sound performance compared to the classic series.

Obviously, as I said, we have maintained the 4 main somatic features that are loved by the Fighter users:

1) the tangle-free flat wire, that has been improved with a better coating material, it's lighter but more robust at the same time and less microphonic whilst moving.

2) A warm v-shaped acoustic signature, that has been slightly improved with a bit more midrange and textured bass thanks to their new 9mm independent dynamic drivers which, compared the 8mm drivers of the previous model, give more manageability in terms of audio performance, with higher dB and a better frequency response range.

Moreover, we have decreased the impedance to 16Ω which, compared to 32Ω of the previous model, gives more manageability with common devices like smartphones and entry-level DAPs.

3) More robustness for all the Fighter PRO HD components, including the remote control with integrated microphone, for extra durability of the IEM. 4) Better value for money, with a lower price tag of only $39.

Basically, these are the main improvements on the Fighter PRO HD. That said, I would add that they are also a better looking in terms of shape and design, which is more elegant. The product is available in 4 colors: Black, Red, Blue and Grey. We've added the silver Grey whilst killing the White from the previous model.
FIGHTER PRO HD Technical data
HD 9mm independent dynamic drivers
Sensitivity: 115dB/mW
Frequency response: 15-21.000Hz
Impedance: 16Ω
Maximum distortion <0,1%.