The portable headphone market seems to fluctuate with bargain deals quite often.  There have been entire years where nothing was released that was easy on the wallet, but that was also worth it in sound quality offered.
Last year, I got to review the Encore RockMaster full size, over-ear model and ended up rating it very well.  This year, I am taking a look Encore's newer on-ear model: the RockMaster Live!
Right now, you can head over to the link below and pre-order yourselves a new of this new model for as low as $20USD+shipping costs.  The retail price after the campaign ends will be $35USD.
You can also preorder a spare cable if you desire it.  Best of luck to team Encore in their crowd funding campaign! Let's hope they sell well, because I think this headphone is certainly worth it for such a low price.
https://igg.me/at/RockMasterLive
What Is The Pitch?
Encore has partnered with Jason Lim, past CEO and co-founder of NuForce and current CEO of NuPrime Audio/Celsus Sound, to produce this new RockMaster Live on-ear headphone.  The aim of this product, like the past over-ear model, was to offer absurdly low cost and very nice grade sound quality.
To this day, my family still uses the older over-ear model as their primary PC headphone.  It has been battered and abused so heavily, that I am astounded I've not had any issues with it what so ever.  As per what I was told about the new Live model, the aim and product pitch is still the same:  good sound at a low cost.
Build
For $40, the quality of the exterior build of this headphone is to be expected.  It isn't good, but I think this was intentional for obvious reasons.  The housing and frame's are all a thin plastic material and the imitation leather pads are low quality.
Thankfully, they also come with a more velvet-like spare set as well.  The leather-ish materials tend to get hot quickly and as someone who is sensitive to on-ear's, I found them to accumulate a typical amount of heat over a short period of time, as most leatherette material earpads tend to.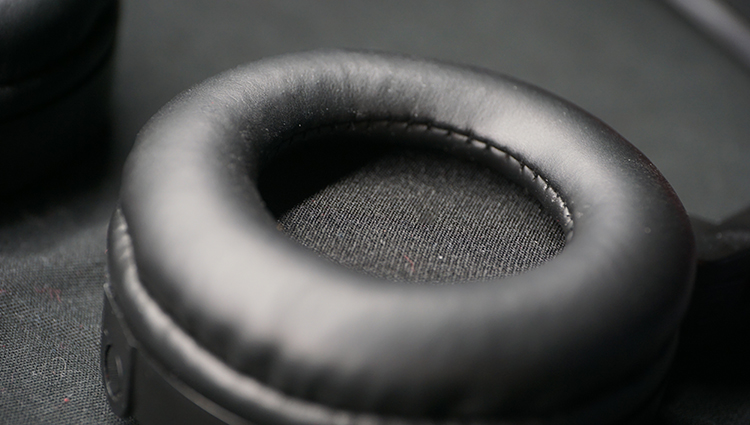 The headband itself is plenty comfortable and doesn't bother me at all, as the lightweight appeal (125g) allows me to be totally unbothered by the lack of padding.  In place of padding, there is a very soft piece of fabric that runs the length of the underside of the headphone's headband area. (editorial: Mike got a pre-production sample, the final shipped version will have padding under the fabric.)
Again, I can overlook this due to the very low weight and proper angle of approach of the headband itself.  By that, I mean the headband is comfortable and not lopsided, it rests on my head well and also does not create gap space between the side of my head and the inner areas of the headband.  The detachable 3.5mm fabric cable is a plus.
Sound Impressions
Bass Quality
For a $35 headphone, I am positively shocked by the quality offered here.  Not even a hint of serious mud or thickness.  In fact, it is very pure feeling…thin, but pure.  It has a plentiful dynamic impact in a physical sense but never feels overpowered or bloated.  Quality might be unrivaled at this price point, at least in my experience, similarly to the older over-ear version this company had released in 2016. You won't be let down by this at all, I suspect.
For $35?  This is actually a true bargain.  I simply do not have any other $35 or so headphones to compare with that offer similar bass quality.  It seems to me that this RockMaster Live offers excellent quality down below and, possibly even, the alpha of super low budget headphones on the market that I've experienced.
Low-End Dynamic Kick
Literal response to EQ is the primary problem that I have encountered, which turned out to be underwhelming at best.  One quality I have noticed that really impressed me was the amount of kick and slam factor present in this model.  I find it really is very satisfying to my ear.  It isn't harsh, but it also is not at all lacking.  This is a very fun, engaging low end in terms of physical dynamic kick.  Combined with moderate bass quantity, it makes for a lot of head bobbing and finger tapping moments throughout the listening experience.
Bass Response
It doesn't seem to alter much when boosting down below, but it makes up for that with bass depth and the sheer amount of bass quantity found in very bass tracks.  This headphone is capable of good bass quantity without going totally blown out in feel and texture, even when using the most prolific bass track I often use for testing:  TEB's Bassgasm.
The low's on this headphone extend very well and you will be hard pressed to find any other $35 or so headphone that can handle that bass without sounding awful.  Encore has said that some special inner cup dampening and Jason's hand-picked tuning seems to confirm what I was told about this headphone originally before receiving it.  This is a great sign for the market.
If you are a bass head, there are certainly headphones out there with more quantity, but for this price?  Nah, I don't think I've ever come across anything this cheap that also offers a very good response to Bass in extreme bass tracks from TEB.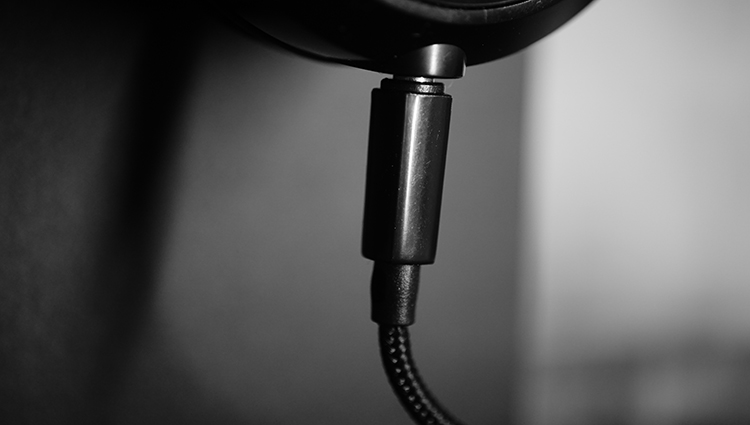 Mids
The vocal position is rated somewhere between moderate and forward.  I'd call it neither.  I don't consider it forward.  I also do not consider it at all recessive.  This is a middle ground, semi laid back sounding mid-range that you can listen to indefinitely without any fatigue.
As for quality, I really do not have any complaints.  I've reviewed sets that cost more that also sound inferior.  Again, for this price, as with the low-end experience, I can't see anyone complaining about the quality level.  I consider physical substance and heft of the headphone to be it's biggest flaw in this frequency area.
With regard to midrange vocals, the heft factor is less than stellar and bordering on thin.  If I were forced to gripe, it would be with regard to this lack of substance factor.  But, this is absolutely to be expected of headphones that range anywhere from $1 – $99.  Hardly any sub-$100 headphones offer fantastic substance, so I can't really fault this RockMaster much for this.
No, I do not think this is a headphone geared for vocalists, but being as non-fatiguing as it is, as well as how well it performs in overall quality, I have to say that the experience certainly feels handed tuned as per Jason's intentions.  Often, as with headphones this cheap, you'll get a stock dynamic driver sound and nothing more.  So, I feel happy to report that Encore wants us to know that placement of mids, at least in terms of physical locale, is purposefully set up the way it is.
Treble
If I am to truly fault anything in this review, it would be the treble experience.  As nice as the bass and midrange is, the upper end is too safe and reserved.  This headphone needs something great on it instead of just all good, something is required to stand out, whether that be the low end or the top end.  I feel the top end is easier to dim and expand upon with interior cup are modifications, so I think I'd prefer to have a more potent treble experience than what is there.
Thankfully, the headphone's treble here is not at all lacking, nor is it ugly and disastrous.  How often can you say that about a $35 headphone?  Almost never.  As per what is there, the quantity is more than sufficient, I merely feel like the bass depth and response far exceeds what the treble can mirror up top with regard to EQ and physical quantity response to alteration in general.  Quality is just fine and not much more needs to be said.
Again, this is very difficult to compare anything in this price tier to, because I don't think anything else exists in the $35 tier…certainly not in my arsenal for comparison, which is totally empty of competitive on-ear's in the price tier.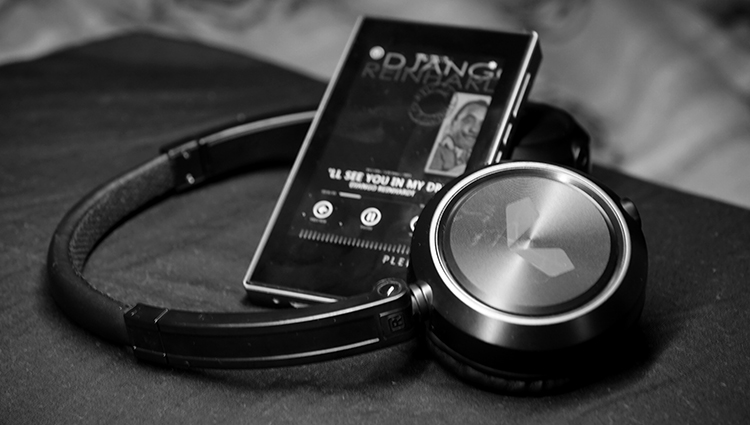 Upper-End Dynamics
I am very impressed with the level of elegance the entire top end exudes.  This is not a piercing, hazy or icy treble experience.  Instead, it is neutral with the potential for bite when the track called for it.
Physical slam factor is somewhere on the lower end of moderate, which means relatively non-fatiguing and enjoyable throughout.  I do find myself toggling my EQ presets for some extra treble though, as on a flat EQ setup I think this set to be a bit too reserved for me.
With that in mind, I am still able to raise the treble when desired to a small extent.  Thankfully, wince factor and that "suddenly shrug in pain" effect is relatively low on this headphone.  I consider this type of experience to be well into the moderately engaging field, which, at least to me, is highly desirable for on the go setups.
Imaging
Believe it or not, this little on-ear feels pretty spacious for its size.  I expected a far more closed in sound upon delivery of the package and seeing the price tag so low on the products crowdfunding page.
Height and width are to be expected for an on ear with a chamber this small, but airiness and depth of field are definitely better than I had anticipated.  I am not saying it houses exceptional staging, only that it offers good staging and maybe something exceeding my expectations and previous experiences with similarly designed models.
Effortlessness and separation are enjoyable, to say the very least.  Realism factor in tonal heft is going to drop my overall score to a lower rating, due to that lack of a heft and substance of the mid-range and treble.  Perhaps, if those factors were a bit more dense feeling and had carried more weight, this headphone could have achieved very nice things in the staging department, indeed.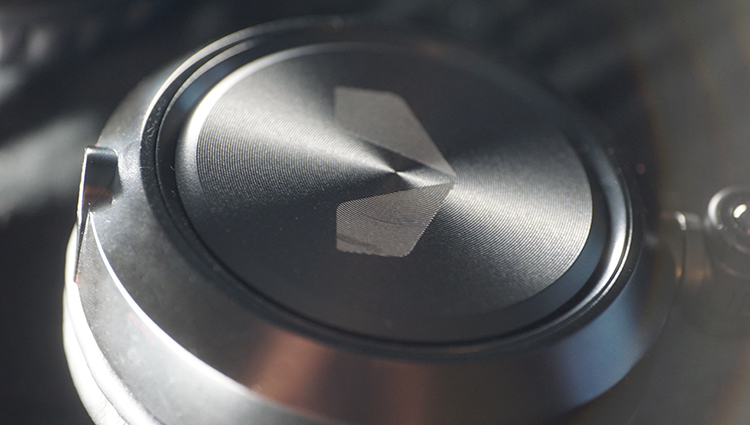 Our Verdict
This is a great deal and I feel more than confident enough in saying nobody will contest that statement.  For $35, this is a bargain and a half.  Build quality is an issue, but this will no doubt be a beater headphone, a fantastic stocking-stuffer for the holidays, birthdays or the recent college adventurer.
Subway and train riders will adore this headphone, as the will finally be able to solicit nice sound for a very low cost and not worry if something bad happens to their headphone.  The set isn't at all picky with sources and seems very efficient, requiring no amplifiers to improve on the audio directly out of my budget-fi DAPs from Fiio and other brands out there.
Encore's RockMaster Live is probably one of the best very cheap headphones on the market, but as mentioned a few times already, don't expect something amazing.  This is a $35 headphone that sounds very nice for the price and is intended to be a low-cost alternative to budget headphones out there.
For now, I say stock up on a few for gifts for later in the holiday season, you won't regret it.  Kids will love this headphone and it will absolutely be the perfect stepping stone into the world of Hi-Fi for those who might not have much experience in the middle tier to upper tier quality of headphones.  Introduce a newbie to good audio with this headphone and they will more than likely want more and more over time.  Great job Encore and Jason Lim.  Fantastic deal!
Technical Specifications
Dynamic Driver Size:38 mm
Frequency response:20-20,000 Hz
Impedance:32 Ohms at 1 KHz
Sensivity:98dB ± 3dB at 1mW
Maximum input power:100mW
Weight:125g (without detachable audio cable)