The Essence HDACC is an integrated DAC/Amp offering a unique HDMI-based solution to transmit Hi-Res audio. It is priced at $499.
Disclaimer: The Essence HDACC sent to us for the purposes of this review is a sample and does not have to be returned. Thank you to Essence for giving us this opportunity.
To read more about Feliks Audio reviews on Headfonics click here.
Essence HDACC
As far as traditional 2.1 desktop amp/DAC's though I can't really fault the HDACC for what it does. Tonally it is excellent, far better engineered than quite a few ESS chip-based DAC/Amp's I have reviewed in a while.
Editorial note: This review is split into two parts. The first part will focus on the HDACC main selling points, its features and build quality and how it performs as part of the traditional headphone desktop setup.
The second article to be published shortly thereafter will focus on the HDMI connectivity and digital (Blu-Ray) performance of the HDACC. For scoring purposes, both will have separate individual category scores but the overall score will be a mean of both review one and reviews two combined scores once the second review is complete.
The Essence HDACC for $499 is one of those rare DAC/Amp's that accepts, decodes, and outputs an analog signal derived from an HDMI source.
This is a standard that seems to have slipped past the headphone and portable media market without much of a mention and it does have a number of qualities that we should really be embracing if not for its connection to a "dying physical format".
Those into home cinema and even just simple TV setups in your everyday home are likely to be using HDMI cables that usually come free with a budget Blu-ray player. Most stores sell them for $10 or less now and most home receivers and TV accept HDMI inputs from disk sources such as Blu-ray and DVD.
What Is the Pitch?
Now whilst the audible qualities of an analog signal is the stuff of reasoned debate, what is not up for debate is the superior transfer capacity and speed of HDMI and that means it can process a hell of a lot more data and different types of data streams than USB, coaxial or optical can offer.
Uncompressed Audio
Those extolling the virtues of FLAC level audio quality and DSD might not actually realize that audio in these codecs is still compressed audio. Blu-ray, and to some extent DVD, can and do offer a much higher level of audio quality embedded, more often than not, in the movies, they ship with or even pure audio or Blu-ray concerts.
Audio is uncompressed as it can be commercially on Blu-ray.
HDMI Platform
Yet this market is never really pitched at us overtly. We tend to think of USB, coaxial more than anything with the era of digital downloads as well as the hardcore analog crew. Certainly, my CD rack has seen less and less use over the years.
Perhaps we lack the tools or sources to unlock the potential in these new disk formats also. SCAD and DVD-Audio never really took hold when you think about it. DAC units for audiophiles that utilize Blu-ray as transports and HDMI platforms are incredibly expensive at times. Then there is the capability of extracting 2.1 audio out of multichannel formats? How do you do that?
Blu-Ray as a Transport
Well, enter Essence's High Definition Audio Control Center or HDACC for short.
At a more attainable $499 the HDACC can utilize your Blu-ray player as a transport, decode and lift a fully uncompressed bitstream audio signal from any Blu-ray disk via the player, de-embed the left and right (stereo) channels, and output the converted analog signal to the amp or headphone of your choice all in one neat little black box.
If you happen to want to watch a video signal the HDACC will facilitate that also by allowing the video signal to bypass right to your TV in full HD.
Still with the Norm
Not only that the HDACC can still operate as a standard 2.1 audio DAC, accepting signal via analog dual RCA, USB, coaxial, and spdif as well as output via its own amplifier stage to a headphone of your choice as well as double as a pre-amp in balanced or unbalanced mode.
Design
Form Factor
The HDACC is more on the mini side of things as desktop DAC's go. Think along the lines of Matrix Audio's Mini-i Pro 2 form factor or one of the smaller Benchmark DAC build sizes and you are not that far off.
It is primarily a desktop unit with DC power but it is small enough to fit in your bag (5.5 x 8.5 x 1.75 in) and take it to the office for a discreet setup. With curves on either side for comfortable handling, the HDACC is not that heavy at all, weighing just 680g and constructed of an aluminum chassis with a glass-protected front panel and 99% of the I/O features to the rear.
Front
The Plexiglas front of the HDACC is fairly low profile with the majority of the operations controlled via the right-sided potentiometer which acts as a control switch when pushed or alternatively with a rather small remote control that is supplied with the unit.
The potentiometer is a stepped with an 80dB range in 0.5dB increments from 0 to -80dB. All functionality and control information is displayed on a central rectangular LED screen whilst to the far left you have a quarter jack single-ended output, a 3.5mm line-level input, and the IR receiver for the remote control.

Rear Panel
The rear panel of the HDACC is crammed with tons of inputs and outputs for its size. To the left, you have the HDMI which connects to your source transport and above it the HDMI Out which transfers the signal to the screen or monitor of choice.
Nestling beside it are your standard digital inputs, dual Coaxial (in and out), optical input as well as optical output, and then finally your Dual RCA analog for input and output in unbalanced mode and 3 pin XLR for balanced output.
Usage Scenarios
It pretty much covers all the bases for a 2.1 desktop experience as well as provides ample coverage for pre-amping and other analog inputs and outputs should you wish to decode from more traditional sources.
My Own Setup
For example, I have my Nakamichi DR-3 hooked up to the single unbalanced input with an unbalanced signal being sent to my Cypher Labs Sustain84 tube amp (pre-amp mode). For compressed digital source material, I use the USB connection to my laptop and a coaxial input for accessing standard 44.1k CDs from a Meridian 506 CDP.
I can also opt to connect the XLR to either a NuPrime DAC-10 or Schiit Mjolnir for pre-amp duties in balanced mode. I can also simply plug in my AKG K872 or Ether C to the HDACC jack and use the HDACC's own built-in amplifier stage.
Home & Desk
Those from a home cinema slant can also 'bypass' the HDACC using the HDMI out option and deliver full HD to their TV or monitor as well as audio should they not wish to use the headphone jack or analog/digital outputs such as coaxial and Spdif.
Those with speakers can position the HDACC as a pre-amp for their receiver and those with headphones can tap the analog jack directly or again use it as a pre-amp to their 2.1 headphone amp.
Take note also those with headphones do have the option to set the impedance output of the HDACC via the menu feature from 16ohms right up to 600ohms.
Functionality
DAC
Essence has opted to use an ESS Sabre ES9012 DAC at the heart of their decoding system. Now I freely admit I am a bit late to the party with the HDACC so whilst the ES9012 is a bit long in the tooth has been out for 7 years now (2009), the HDACC has also been doing the rounds since 2014.
It is not the latest and greatest DAC chipset solution and it will not natively decode DSD. For that Essence is coming out with a "4k" HDACC edition that will natively decode but it will be at a higher price.
Having said that it was launched at the same time as the highly respected ES9018 which is still being thrown into high-end desktop DACs even today. The only key difference (apart from component price) between the ES9018 and the ES9012 is that the ES9012 is 2-channel whereas the ES9018 is 8 channels.
You can argue that this may limit the noise reduction and dynamic range of the HDACC compared to multi-channel implementations. However, do remember quite a lot of full desktop ES9018 designs cost double and upwards of the HDACC such as the Oppo-HA-1 at $1k.
Both chips though are highly rated for their volume control, jitter performance as well as offer a reasonably neutral tonal quality.
Decoding on the HDACC tops out at 24/192k with upsampling capabilities for lower resolution recordings such as 44.1k CD quality. It does not natively decode DSD but it will downsample to 24/192 via PCM if you feed it a DSD source.
Other codecs such as Flac, WAV, WMA, MP3, ALAC, etc will decode just fine via any of the digital inputs of the HDACC such as USB, optical or coaxial.
HDMI
The HDACC HDMI standard is v1.3 Version 1.3 (type A plugs for up to CAT2 cables). This will allow the HDACC to deliver lossless compressed audio streams Dolby TrueHD and DTS-HD Master Audio as well as stereo (uncompressed) PCM up to 24BIt levels.
For those of you with 4k monitors or ARC compatibility just note you will need to consider the "4K" version of the HDACC which I believe is out in due course but not right now.
De-embedding
Do note the HDACC DAC is stereo (ES9012) so internally left and right channel audio data from uncompressed audio such as TrueHD and DTS-HD is de-embedded from the multichannel digital stream before being decoded into a stereo analog signal.
It does not mess about with HD video, rather it bypasses via the HDMI out function at the back of the HDACC and onwards to your video monitor. You can also allow both audio and video to bypass should you wish the entire signal to be decoded on your TV or by another device.
Compatibility
Onboard DACs
One word of warning and I think Bob of Essence can empathize with me as we spent quite a few hours figuring it out is the type of Blu-ray transport that will be accepted by the HDACC. You cannot use a Blu-Ray player with an onboard DAC and amp.
These are generally the ones you see in the store that can stand alone without a receiver and send an analog signal to connected speakers or a TV speaker.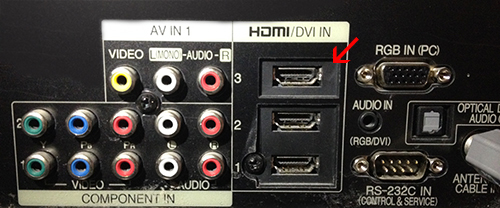 Handshakes
The HDACC will not properly "handshake" with these players and you will receive no audio signal or bypass video/audio. You need one without an onboard DAC that simply outputs the signal via HDMI, coaxial or optical.
The good news is these players are as cheap as about $50 and will do the job just as well as expensive Oppo units. In the end, you only want the transportability of player if the audio signal is your prize.
HDCP
The second cautionary note is the concept of DRM which HDMI is known for, unlike USB. Digital Rights Management is more fundamentally intertwined on the HDMI platform through the use of high-bandwidth digital content protection or HDCP. It is designed basically to prevent the copying of disks.

So if you are like me with a laptop with HDMI in you will get what is called the black screen of death and no video or audio. Even then it is best to check if your system component such as a monitor is HDCP compliant. Most TV sets are though and also most receivers since they possess no ripping technology.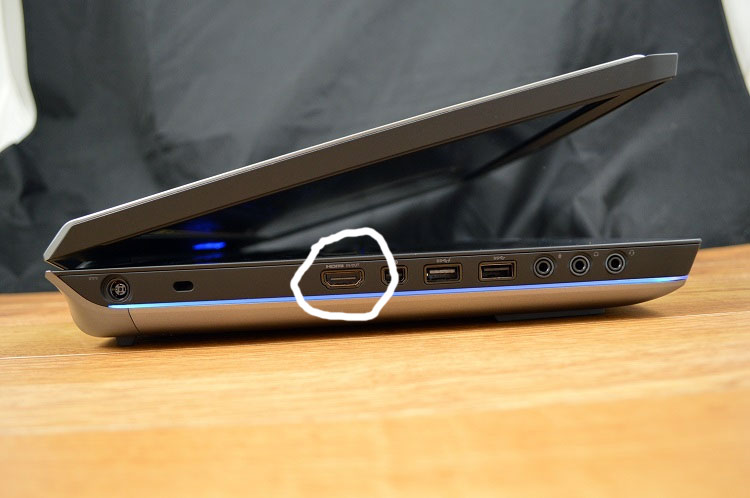 Amp
The HDACC uses a Texas Instruments TPA6120A2 single-chip end-stage amplifier which has been knocking around for a fair few years and has been regarded as one of the better headphone chips out there with an SNR of 128dB A-Weighted and a THD of 112.5dB.
It was originally brought out and pitched at those who listened to SCAD and DVD-Audio in 2004 and should have the ability to deliver almost one volt of output signal to impedances less than 2k ohms making it a suitable companion to the HDACC's ability to switch up headphone impedance onboard from 16 to 600 ohms.
Click on Page 2 below for Sound & Comparisons