Sound Impressions
Tonality
If the BLU-100 was neutral to slightly dark with a u-shape the BLU-200 is far more v-shaped with a relaxed and warmer tonality and a heavy bass signature that permeates throughout. The larger dynamic driver in the BLU-200 is very colored and bass orientated to produce an out and out bass head experience. This is a slower paced musical experience that favors modern genre, beats heavy EDM and is geared primarily for rhythmic work outs.
The attack is a lot softer also and most peaks seem to have been smoothed out the further up the frequency range you go. This is not an IEM that will cause unnecessary fatigue making it very suitable for long listening sessions. If you want a bit more audiophile sensibilities and a dialled back bass signature I would suggest stick with the BLU-100 which has a slightly tighter low end and less bass bleed.
Bass
The BLU-200 bass is much more dominant than the BLU-100. It's much "bigger", even slower, thicker and deeper than the BLU-100, which by my standards felt fairly elevated in the first place. Extension is superior to the BLU-100 and the whole low end range sounds fuller with a greater emphasis on sub-bass impact. It is not a tight agile bass and it does have a stronger decay that makes it a bit ponderous with complex bass lines but it does have better impact than the BLU-100 which was all mid-bass then a fast roll off. Bass though on the BLU-200 tends to bleed a bit north though and this is where the BLU-100 has the advantage with a cleaner and more spacious mid-range.
Mids
This is a rather more recessed mid-section than the BLU-100 with the tuning very much more in favor of bass than mid-range space and clarity. As such I found them to be fighting for space a bit too much with the bass response to really excel. That being said the texture is rich and the timbre is pleasing and if you can EQ that bass down a bit then they actually are not that bad. Vocal presence is slightly elevated over the lower mid-section though not quite as forward as the BLU-100. Male soul and RnB vocals are smooth with decent texture and suffered from zero sibilance unlike the BLU-100 which was a bit edgier than the BLU-200 for vocal performance. A good example was Missquerada's "Far from Love", which was sibilant on the BLU-100 but this time sounded silky smooth on the BLU-200.
Treble
Treble on the BLU-200 is a bit more laid back than the BLU-100 but still retains a nice degree of clarity and articulation. I actually prefer the treble performance on the BLU-200 than the BLU-100's slightly brittle and hotter response when the gain or power was cranked up. The BLU-200 might not have the chops to keep up with audiophile level treble performance but neither does it sound sharp or peaky even when pushed which I fare say will please a lot of people who like to daydream and let the music just take up the background in lazy commutes or strenuous workouts.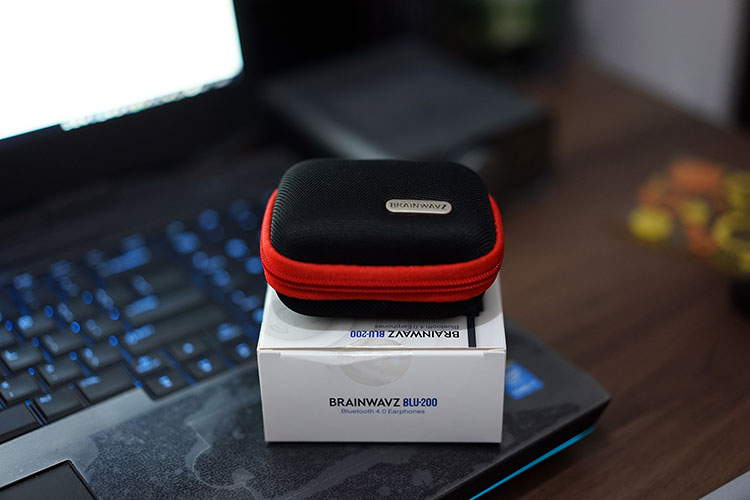 Matchability
This is a slightly less sensitive earphone than the BLU-100 being rated at 96b SNR but at 16 ohms it is half the resistance of the 30-ohm driver in the BLU-100 so it's still a dead easy IEM to drive from that tiny BT module inside the driver shell. AptX equipped sources fared the best such as the latest Sony Mobile devices and my own BB passport producing an excellent uncompressed feel to the sound quality out of the BLU-200. Given the bass orientated signature though I would say regardless of source the BLU-200 is only going to sound true to form with decent EDM, RnB and hip-hop. Complex or mid-centric tracks or genres are not going to get the best out of them.
Once again though the A2DP tech of the Astell & Kern and Apple devices didn't fare as well as the aptX sources. This I will never understand from Apple – why gimp an otherwise excellent device with dated BT tech and bitrate output? If you want the full matching capability of these Bluetooth IEM's you have to go Android or Blackberry. You will have better luck though on Windows and Mac devices.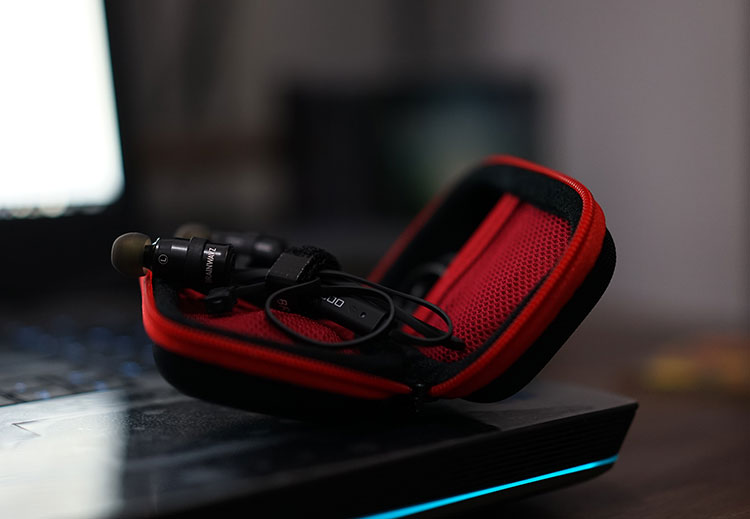 Final Thoughts
The BLU-200 is only marginally more expensive than the BLU-100 and is designed to give you a richer fuller and bassier response than the BLU-100 which is great… if you like that sort of thing. Bass heads will truly appreciate it and I do admire the smoother vocal and treble experience of the BLU-200 but my preference is with the more mid-centric BLU-100 overall. That being said, both offer choice in what is a very good performing aptX IEM range for mere pennies and that is to be commended. I do think even at $54.50 you get a lot of gear for your money here and a solid performance unmatched by anything at the same price point. If there is a BT aptX earphone even at this price point? If there is I am keen to know if they are on the same level as these two from Brainwavz because I doubt it.
Audiophiles though keep bringing in your stack and wires because the BLU-200 is all consumer in its audio profile and you will find this lacking in too many areas that are important such as accuracy, neutrality or referencing. It's not an IEM for that purpose though. Consider this a budget fun musical profile designed to distract in an uncomplicated manner while you are doing something more important.
Technical Specifications
Transducers/Drivers: Dynamic, 9.2mm
Rated Impedance: 16 ohms Closed Dynamic
Sensitivity: 96dB at 1mW
Frequency range: 20 ~ 20000Hz
Bluetooth 4.0 (CSRBC8645) with aptX
Operation max distance: 30ft (10m)
Battery: 60mAh – 4hrs playtime, 100hrs standby, 2hrs for full charge (Micro USB charging)
CVC echo and noise cancellation
Supports voice prompt for MMI: Power on / Paring / Connecting / Battery low / Power off
Supports HFP, HSP and A2DP
Supports pairing with two devices at the same time
3 button remote, works with Apple iOS products, Android & Windows phones & PC