This review features the new Tanchjim Ola which is an entry-level single DMT4 architecture dynamic driver in-ear monitor. It is priced at $39.99.
Disclaimer: This was sent to us as a sample for our honest opinion. Headfonics is an independent website with no affiliate links or services. We thank Shenzhen Audio & Tanchjim for this opportunity.
To learn more about Tanchjim products featured on Headfonics you can click here.
Note, this article follows our latest scoring guidelines which you can read up on here.
Tanchjim Ola Review
For $39.99, the Tanchjim Ola is a relatively strong contender. It gives an impressive soundstage and a clear overall presentation. However, looking at the bigger picture, I still think competing monitors in the sub-$100 are a better value at this point.
Pros
Attractive Design
Good Soundstage
Pocketable Size
Cons
Tricky Fitting
Lacks Bass
Tanchjim Ola is the company's first attempt in entering the sub-$50 market. Although much anticipated, the reality still came as a surprise as we have reviewed famous Tanchjim monitors in a much higher price range, such as the Tanchjim HANA and the Tanchjim Darling.
Given the flood of monitors circulating the market, the Ola is a much-welcomed budget offering from a company that has an established following. Competitors seem to be following this trend as well, releasing sub-$50 monitors to cater to a wider market after successfully building their brand with solid lineups.
Priced at $39.99, a new price floor for budget IEMs at this point, it's interesting to see how the Tanchjim Ola compares with other entry-level offerings.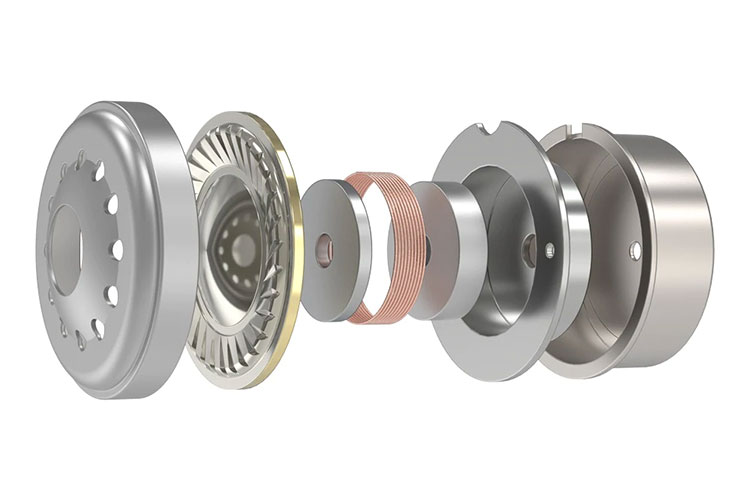 Tech Highlights
Tanchjim Ola features an in-house 4th-gen DMT4 Architecture Dynamic Driver. It is a 10mm driver with a Polymer Graphene diaphragm. Tanchjim uses FEM,(finite element method), and FEA, (finite element analysis), software to properly calculate and tune the Ola to have a natural and clean sound.
Aside from the drivers inside, the shell features an aerospace-grade aluminum cover which makes it exquisite and durable. A dust and waterproof nozzle filter with nano-coating is also added to protect the monitor from dust and water splashes, which is a handy feature when traveling with the pair.
Design
When I think of Tanchjim, I'm reminded of how well they design the looks of their monitors. The Ola did not disappoint with its small but elegant aerospace-grade aluminum faceplate. The more you look at it, the more it shows off its charm, with its slanted teardrop shape and its transparent resin cavity.
Aside from being simply elegant, the Ola is also small and lightweight. I believe this is the smallest and lightest IEM that I have ever reviewed so far.
When worn, it has a nice look to it with its accented aluminum shell. Just goes to show how meticulously the shell was designed, even for an entry-level monitor.
Comfort & Isolation
I did have problems with the fit of the Ola, perhaps due to its really small shell. The nozzle seems to be too short for me to have a good and proper seal. Even though they did not fit me perfectly, they do not fall out my ears even when I'm out and about.
Although the monitor is incredibly light, the shape of the IEM seems to not fit me well. There were hot spots in my ears when I wear them for long periods.
The stock ear tips were average. I was not able to get a perfect fit. Having said this, isolation was not that great, outside noise can penetrate, but good enough to be able to listen undisturbed.
Stock Cable
The Tanchjim OLA comes with an impressive high-purity cable with a universal 2-pin 0.78mm connectors and 3.5mm termination. It also features an ear-hook design with a flexible memory wire.
The wire has a transparent insulator, wherein the silver-colored cable is open to view. The cable is said to have a double-core OFC wire with Kevlar fiber protected with 4N OFC silver-plated cable in a Litz braided structure.
The cable is light and tangle-free. It's easy to keep and unravel. There was also no observed unusual microphonics when moving.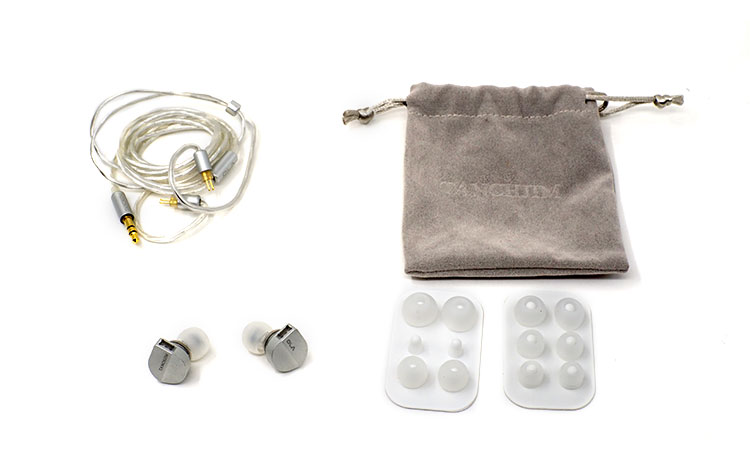 Packaging & Accessories
Tanchjim didn't skimp on the outer packaging. It still has a good feel despite being a budget monitor. What surprised me is the anime character splattered on the outer sleeve, very different from Hana and Darling.
Inside the box, the monitors are neatly placed. Accessories include a soft carry pouch, 2 sets of small, medium, large tips, and cable. Although, I hoped there would be a small semi-hard carry case for this monitor to further protect the monitors.
Sound Impressions
Bass
Bass is not the Tanchjim Ola's forte. It does not have deep rumbling bass, even in songs where deep bass is expected. The sub-bass is barely felt, with minimum impact to be heard. The sub-bass is also very lean and lacking. Bass riffs are weak with not much impact.
The only upside for Ola's bass response is its good sense of control. Fast bass notes are handled with ease as each note is easily distinguishable, although barely audible. It also does not have an audible bloom, which preserves the overall clarity of the monitor over upper frequencies.
Mids
One thing that impressed me is the clear and clean presentation of the midrange region. But of course, the mids are far from perfect. There is an uneven presentation with the lower mids appearing to be more recessed than the higher mids.
Male vocals are farther away than female vocals. It's leaner than expected, lacking certain vocal textures. Instruments in the lower midrange suffer from this as well. They are quite thin and hollow, lacking in body.
The female vocals do shine in the Ola. They are more engaging, with a clean and crisp presentation. The airy texture is also felt, which makes it pleasing to hear.
Treble
The Tanchjim Ola is a bright IEM. The Treble is slightly more elevated than the midrange, hearing an upward tilt-tuning. Instruments in the lower and upper regions appear to harmonize with each other with a brighter feel to them.
The upper frequencies are sparkly with a good treble extension. Cymbal crashes and guitars strums are crisp and fresh, with no sharp harshness. The high notes have sufficient air, making the treble sound clear and transparent.
Staging
The Tanchjim Ola has a wide soundstage, a punch above its price range I would say. It has a relatively good width with an average amount of depth.
While listening in, instrument separation is noticeable. The Ola has a clear and transparent presentation which makes it easy to distinguish different sounds. However, overall, the imaging is something that could be improved with the Ola. At times, the sound feels 2-dimensional and distorted, which is apparent when listening to busy tracks.
Synergy
Efficiency
With an impedance of 16Ω, the Ola is not difficult to drive. Smartphones are enough to power the Ola at decent volumes.
Although, playing the Tanchjim Ola with dedicated audio players such as the Hidizs AP80 Pro-X enhances its dynamics, imaging, and soundstage. There was no unwanted noise observed while the monitor is plugged into the player.
Pairings
The Tanchjim Ola is a monitor that has a bright signature. Therefore, a DAP with beefy lows or thick midrange would be a good match.
I find the Hidizs AP80 Pro-X to be a good pairing with the Tanchjim Ola. The AP80 Pro-X is known to enhance the midrange timbre with an adequate boost to the lower frequencies. This would complement Ola's recessed bass response and gives a better body to the midrange region.
If the stock AP80 Pro-X's signature is still inadequate, configuring the MSEB can still be utilized to boost more bass to match user preference.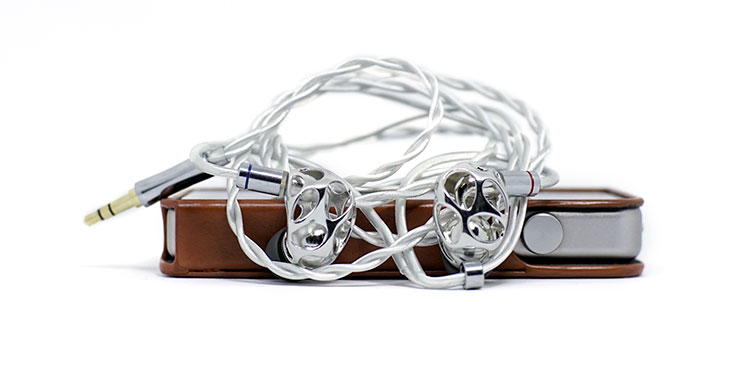 Select Comparisons
Blon BL-A8 Prometheus
$84.99
Technical
The Blon BL-A8 Prometheus has a 10mm single dynamic driver using Blon's in-house lightweight diaphragm. Ola has a similar setup with its 10mm dynamic driver using Tanchjim's house DMT4 Architecture.
Design
In terms of design, the two are quite different while similar at the same time. The Prometheus' hollow silver metal polished shell is still a very unique design, nothing I have ever seen. The Ola on the other hand also has a brushed silver color and is simpler in shape.
The Ola is significantly smaller and lighter than the Prometheus. Despite its size and weight, the Prometheus has a more comfortable fit, perhaps due to its more ergonomic curves.
Both IEMs have an ear-hook design with a 2-pin 0.78mm termination. Stock cables on both monitors feel premium. Outwardly, they display a silver color, complementing their shells. A 3.5mm plug with a straight jack terminates both cables.
Performance
The Blon BL-A8 Prometheus is a bass-heavy IEM. And it is no surprise that the bass of the Prometheus is the superior of the two. Comparing the two, the difference is night and day. Deep rumbles and meaty punches can be heard in the Prometheus, while that can't be said with the Ola.
The midrange, however, is a more complicated region. For the midrange, the Prometheus has a thicker and smoother presentation with both vocals and instruments, which makes it feels lusher and fuller. However, the Ola has a clearer and airier presentation, which makes the Prometheus sound veiled when compared.
Comparing the two, the treble is more pronounced in the Ola. The Ola has a brighter tilt that the Prometheus, which makes the higher frequencies sound airy and light. Cymbal crashes are crisper and lighter with the Ola, although not that far from Prometheus' treble tuning.
Staging on both monitors is similar, which was a surprise given Ola's price range. The Prometheus does have more accurate imaging, with its multi-directional feel.
Whizzer HE01
$79
Technical
The Whizzer HE01 and Tanchjim Ola have a similar single dynamic driver configuration. The HE01 uses a 10.2mm in-house Whizzer 4th gen BRIGHT series composite diaphragm and HDSS acoustic filter while the Ola 10mm dynamic driver with Tanchjim's house DMT4 Architecture and Polymer Graphene diaphragm.
Design
The Tanchjim Ola and the Whizzer HE01 are elegant monitors. The HE01 sports a two-tone rose-gold and silver accent on a transparent resin shell. The Ola on the hand has a simpler brushed metal color with a similar transparent resin shell.
Seeing both sides by side, the Ola is much smaller than the HE01. However, I prefer the HE01's fit more than the Ola.
Both monitors have an ear-hook design with a 2-pin 0.78 termination. Stock cables are good, with no unusual microphonics. The HE01 has a 5N oxygen-free copper cable while the Ola has a 4N silver-plated OFC cable. Both cables are terminated with a 3.5mm SE straight jack.
Performance
Even though the Whizzer HE01 is not a bass-heavy monitor, it still has more prominent lows. The HE01 has a deep and meaty rumble with bass-heavy tracks, while the Ola does not. Although, both have a good sense of control, wherein fast bass tracks are easily handled.
In terms of the midrange, the HE01 has a thicker and livelier tuning. Although both present transparent and clear midrange regions, the HE01 has a lusher presentation, which makes it more engaging and pleasing to listen to.
Comparing the two, the Ola has a brighter tuning, which in effect, has an airier and crisper high. Cymbals are splashier with a bit of extended shimmer compared to the HE01s. Staging on both monitors is similar. However, imaging is more accurate on the HE01. Instruments and vocals felt more 3-dimensional on the HE01.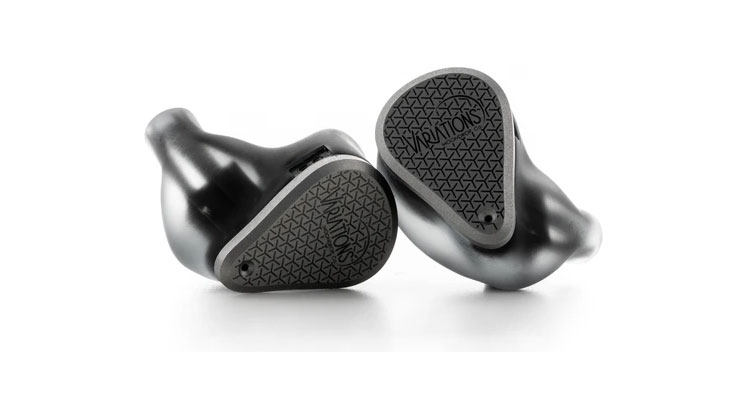 Moondrop Aria
$79
Technical
The Moondrop Aria is a single 10mm dynamic driver with the lightweight Japanese-made Daikoku CCAW voice coil. Ola has a similar setup with its 10mm dynamic driver, using Tanchjim's house DMT4 Architecture.
Design
In terms of design, both monitors are designed to look good when worn. The Aria has a matte-black finish, like truffles in an expensive box of chocolates. The Ola on the other hand has a minimalistic brushed silver faceplate with a transparent resin shell.
The Aria feels heavier in the hand, however, the Aria is more comfortable to wear, despite the weight difference. Also, the Aria's shell has a more ergonomic design.
Both IEMs have an ear-hook design and a 2-pin 0.78mm termination. Physically, I prefer Ola's cable more as it is less prone to tangles. Aria's woven fabric cable is a poor choice if you ask me. Both cables are terminated with a 3.5mm jack, L-shaped for the Aria and a straight jack for the Tanchjim design.
Performance
Aria is regarded to be one of the best monitors in the sub $100 market. It would be hard for Ola to compete, being half the price. Although, it would be good to know where the Ola stands with the crowd favorite Aria.
It comes as no surprise that the bass on the Aria would be better. The Ola has a very weak bass, that is hardly felt even with bassy tracks. Aria has a good bass response, clean and deep. Both seem to have a nice fast attack, with a good sense of control.
Ola's midrange region is more forward than the Aria. While this does not necessarily mean better, it does not lag far behind Aria's midrange region. Aria's presentation is still fuller and whole. However, Ola does a great job of presenting a clean and transparent midrange region.
Between the two, the Ola has a more forward treble, although, similar in amount. Both monitors have a punchy and airy upper-frequency region. The Aria does however have better control as the Ola does have some noticeable distortions in certain notes.
The soundstages of the two are similar with a good sense of width. Although both monitors present good vocal layering, the Aria still has a more accurate imaging and more 3-dimensional feel. The Ola fails to handle busy tracks which makes it sound unidirectional at times.
Our Verdict
The Tanchjim Ola is a much-anticipated offering from the company's lineup. With its attractive price, it aims to lure audiophiles that are hesitant in dipping their toes into the Tanchjim house brand.
Tanchjim has proved that with the proper tuning, a sub $50 IEM would be a good entry point for people to enjoy music and hopefully later on progress in their set of line-ups.
For $39.99, the Ola is a relatively strong contender. It gives an impressive soundstage and a clear overall presentation. However, looking at the bigger picture, I still think competing monitors in the sub-$100 are a better value at this point.
Tanchjim Ola Technical Specifications
Driver size: 10mm
Diaphragm material: Polymer Graphene
Impedance: 16Ω±10%
Sensitivity: 126dB/Vrms
Frequency response range: 7Hz-45kHz
THD+N: <0.3%
Connectors: two-pin 0.78mm
Termination plug: 3.5mm