The Hidizs AP80 Cu is a special edition of the company's entry-level AP80 digital audio player featuring a copper housing and revised sound performance. It is currently priced at $249.
Disclaimer: The Hidizs AP80 Cu sent to us is a sample in exchange for our honest opinion. We thank the team at Hidizs for giving us this opportunity.
To read more about Hidizs products we reviewed on Headfonics click here. Note, this review follows our new scoring guidelines for 2020 which you can read up on here.
Even at $249, the AP80 CU is still one of the best portable sources you can buy. My rating has not changed, even with the price hike for build quality improvements. That is a strong statement I am making here because the AI model was a steal at $139 lately and the $249 CU edition is STILL a steal.
A while ago, I received a small upgrade to the original Hidizs AP80 (AI/Aluminum) portable source player, but now in the form of a Copper exterior. It is nice to see upgrades offered after the fact and new models with different exterior options available.
I enjoyed the Aluminum AP80 in my prior 2018 review and have heard tales around the campfire that the CU Copper edition sounds a little different. But, did that hold true to the mythos?
Accessories
My unit did not come with any accessories, just the standard AP80 box, and a USB charging cable. The retail version comes with a silicone protective case though and some paperwork. Again, mine arrived some time ago, perhaps before the full package was decided upon.
Design
Well, the original AP80 Aluminum was tank-like, to begin with. The CU version is even better, heftier and most solid in the hand. If I had to rate it on a scale of 1-10, the build quality would win the day on small portable sources that I've ever played with.
It absolutely oozes some of the best builds feel in my hand and in my pocket that I've ever used, especially so in this price tier. I can't see them doing a better job unless it was fully titanium or something absurd and needless.
The volume knob is immensely solid and gives a small click when pressed, which either turns the DAP on or off, of course. The side panel physical buttons are also hefty feeling and have no sway or jiggle to them.
LCD Screen
Beyond that, the LCD screen is the same as the prior model at 2.45 inches and 360×480 resolution. Honestly, it doesn't matter when the DAP is small. I actually don't want an absurd screen quality, it will just ruin the battery life and ends up defeating the purpose of a portable unit, to begin with.
We don't have the battery tech at the moment to keep up with the demands of great OLED full-color screens yet so no need for something insane. I am glad Hidizs offered a good looking screen, but even so, I could do with something even less good looking than this and still be happy. So, I feel like we were given something we didn't even need and that sings high praise from me.
Battery Life
As for battery life, the original AP80 and this new Copper model are identical. This was a tough comparison because I use my AP80 Aluminum all the time and its battery has lessened in potency over the last year or so since my review was completed.
Comparisons made to the new Copper model are clearly in favor of the Copper version holding the best battery life now, but I find it exactly on par with the original model test data for duration achieved in battery life.
Both share the same 11 hours, with the screen off. However, stand by time was an issue on my original AP80 and that is no longer the case in the Copper model I have. It seems that letting the CU (Copper) version idle, with no music playing, will not drain the battery more than a 10% or so after about 9-10 hours during sleepy time. This is good!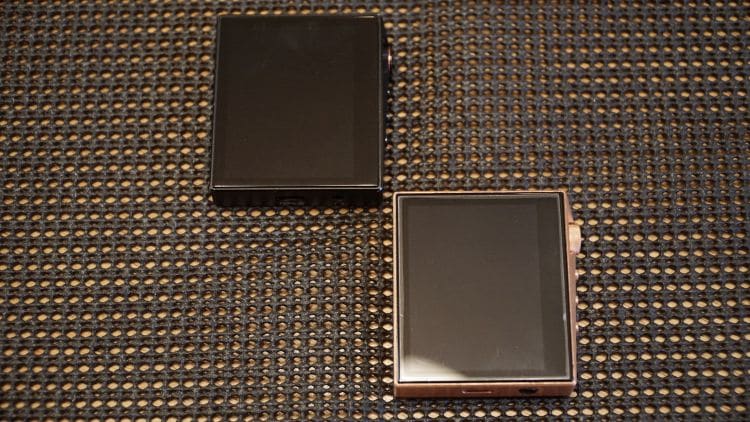 DAC
This model still uses the ES9218P and I still dislike it a lot. In fact, I dislike most of the DAC's in the $200 field because they just don't sound as good as a dedicated $200 DAC. I can live with it because the MSEB system covers up the stock sound of the internal DAC. Subjectively, as a musical enthusiast and someone who personally doesn't care for neutrality or accurate sound MSEB is the way to go.
The stock sound on most of these DAPs in this price tier, or really DAC's in general, are fairly neutral and raised for accurate, cold sound. And that is true here as well. However, that changes immediately and in a lovely way with the DSP active.
Especially true when running the AP80 through the PC and into Foobar2000, where it is used as a pure DAC and where I can add in all sorts of custom options for output. This is why I sang high praise of the AP80 AI last year and why I love MSEB.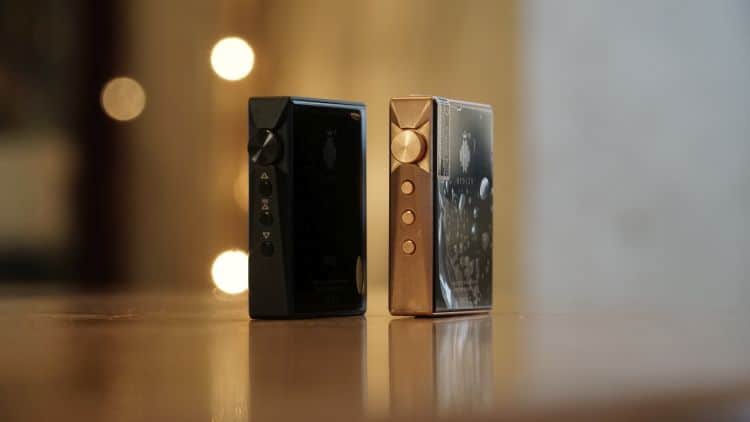 Format Compatibility
The AP80 CU is no different from the original and handles up to DSD128. Anyone else remembers the days when DSD128 in a portable source was nuts to even consider? It is just amazing that a unit at this price can offer DS128 and not lag when shifting through the playlist or album.
We've achieved insane tech in the last few years with regard to CPU power and internal RAM capabilities on such a small thing such as this. I am always impressed when loading and playing through a DSD album and I get to swap on shuffle as I please. I couldn't do that on my Redwine AK120 from a few years ago and that DAP cost me well over a thousand dollars plus the costs of modding.
Let us be real, here. How many of us have more than one or two DSD256 albums anyway? I'm a reviewer, I have less than a handful. I have even less DSD128. Roughly 99% of my DSD library is in DSD64 because I hear absolutely no difference between 64 and 128.
I've tested and tested, went as far as trying to find proper unconverted albums sold in DSD64 and DSD128 and after extensive listening on very high-end audio equipment found no audible differences and also failing blind tests with any resemblance of accuracy in my judgment. I love DSD, I prefer it.
Battery Drain
However, it drains the hell out of the battery on every source player I have and as mentioned, on the go specifically, the battery tech isn't there to enjoy a full work shift with a single portable source that is playing DSD files.
My 11 hour off-screen FLAC experience turns into more like 7 hours with DSD playing. Which is amazing! The resilience of portable batteries, as proven with the original AP80 that played this for hours every day or each time I am on the go somewhere, is showing that pushing the battery that much and that often will reduce playtime in just a year or so of usage. But, then again, I'm crazy. So odds are good general consumers won't ever push it with a full day of DSD like I do for a year straight.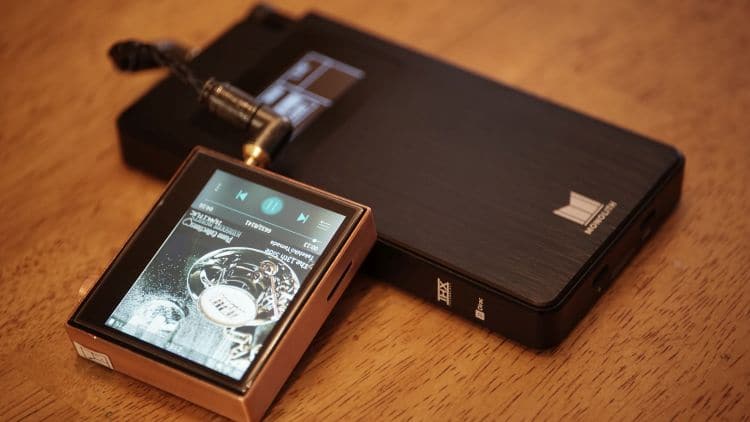 Stock Sound Impressions
With no active EQ, the AP80 CU is just fine in presentation and bass richness. For the price at the time, it was a bargain and with the new CU upgrade, I'd be opting for a Hiby R3 Pro instead due to the slightly lower $199 price tag.
Both are lovely, but the R3 Pro has a bigger screen and better battery life. Both use the same MSEB, so you likely won't hear that much of a difference with that active. You will hear a sonic superiority in the R3 Pro vs the AP80's though. So, pick your poison, you can't go wrong with either. If you want a smaller but tougher build DAC/DAP experience, the AP80 Cu is the wiser choice.
With regard to bass depth, I don't hear any differences between the CU and the AI versions. The DSP system covers the fidelity gap between the two to the point where I cannot differentiate them in blind testing. So that means the low end, the mids and treble are identical when all the MSEB switches are set to the same numerical values.
It isn't until I deactivate any alteration in sound DSP or EQ that I can spot which one the AP80 CU is and which the AP80 AI is. I don't want to go in-depth on this, because I already did that in the past review and it would just be a copy and paste. I feel no different now than I did a year ago in my original AP80 review.
This new AP80 CU sounds the same to me with EQ active and just a little different without it active. My fidelity rating is the same between both models. It is still one of the better small players out there.
Imaging
While fidelity in sonic qualities are roughly the same, or, at least so close I can't tell them apart, the imaging factor of the AP80 CU is more apparently different.
Side by side, even on neutral EQ setups, the AP80 CU version sounds noticeably wider. Nothing else really changed beyond that. The depth of field factor is the same, the height feels identical and so does the general spaciousness.
However, I feel the CU version to offer superior width from left to right, using the same headphone and same track, with volume identically paired. Likely again, due to a minor tweak somewhere in the software perhaps?
Either way, it worked and I'd opt for the CU version if you have headphones that are regarded for good imaging properties. You'd benefit more from the CU model than the AI model. Side by side with the older Shanling M0, the CU AP80 sounds superior overall. The Hiby R3 Pro is the only $200 or so unit that I could find that exceeds the AP80 CU in imaging properties.
MSEB
To this day, Hiby 3.0 is the very best OS I've come across for referencing EQ potential. There ain't a damned thing on the market that even comes close to what this can achieve.
A powerful DSP will outperform standard EQ 10/10 times and the MSEB system is the best of the lot. It is only outperformed by user-dedicated and created DSPs on Foobar2000 for the PC. With this MSEB EQ system, you can seriously customize your experience in many ways and to your liking. Or, you can enjoy the player as-is with no alteration active.
Stock Sound vs MSEB Sound
This is there the myth and legend of the AP80 CU vs the AP80 AI came from. It seems the firmware of the Copper edition is a tiny bit altered because I can hear a sonic and audible difference between both models of the AP80 when no EQ or any type is active.
The Copper edition sounds more punchy. Harder hitting and more firm. The standard AI AP80 feels softer and more relaxed, but not by too much. It is just hardly audible to me. When any EQ is active, I cannot tell the difference between them with the MSEB functions toggled in.
If you are the type who likes neutrality, keep everything disabled. I dislike this type of experience because I have different headphones that sound, well, different.
Some are good for neutral sound signature and others are intended for high musicality and exaggeration. Some dip immensely low in bass and with some MSEB active on the low end, I can achieve an absurd bass response. I cannot experience that with a neutral MSEB or disabled entirely.
So, if you want options, MSEB is for you. If not and you don't care about that, keep it all off and stick with the AP80 AI instead. I rate the AP80 CU maybe 5% superior and that is due to some likely tweaking of the software by the parent company.
Bluetooth
The DAP offers a solid BT (Bluetooth for short) experience as well. I enjoy pairing this with my Grado GW100, complete with those beautiful yellow pads from Sennheiser.
My on the go experience with the DAP is lovely, to say the very least. I've experienced no issues with cutouts or compatibility what so ever, this DAP remains strong from beginning to end. Although, you need to make sure the DAP is set to high-quality mode, or else the BT connection may give an error when trying to play files, as I've found out.
Beyond that, the BT sound quality is fantastic for the price and I can honestly say I love the wireless life these days. I am getting so used to it, that I often feel negatively over wired connections, due to how nice BT sound quality has gotten in the last 2 years or so.
Our Verdict
Sadly, the AP80 CU is all about the build quality and that has it in absolute abundance. At a slightly cheaper price point, I'd be opting for the Hiby R3 Pro instead, which offers a bigger screen, bigger battery, and a better overall sound.
However, the AP80 Cu build quality is much compared to the R3 Pro. As it stands, the normal AI version of the AP80 is set at $139 and the CU version is a massive price hike at $249. The sound traits between them are indistinguishable when MSEB is active and it isn't until I test imaging or the DAC usage via a disabled EQ set that I can hear any difference between the CU and the AI version.
Even at $249, the AP80 CU is still one of the best portable sources you can buy. My rating has not changed, even with the price hike for build quality improvements. That is a strong statement I am making here because the AI model was a steal at $139 lately and the $249 CU edition is STILL a steal. Maybe one or two DAPs out there sub $200 are even on par.
Hidizs AP80 Cu Specifications
DAC: Sabre ESS 9218P
Stream: 32bit/384KHz
DSD64/128
Gain control: Low/High
Line out: enabled (with volume lock)/disabled
Digital filter: slow descent/sharp drop
EQ: 10band, +/-12dB, 8 presets
Frequency response: 20Hz — 40KHz
SNR: 119dB
Dynamic Range: >105dB
Channel separation: 73dB
THD+noise: 0.003%
Output power: 80mW @ 32Ohms
USB DAC stream: up to 32bit|384KH