The capital's biggest headphone and personal audio event, headroom at Metropolis, is returning to Metropolis Studios in March with new product launches, the latest audio tech, plus London's largest range of demonstrable headphones
Held at Metropolis Studios, the most successful independent recording, mastering and production facility in Europe, headroom at Metropolis will once again bring the latest portable audio tech to the capital, when it returns in March for its third successive year.
headroom at Metropolis is quite unlike any other event in the audiosphere. It brings the world's biggest audio brands to an exclusive private setting, which is otherwise closed to the public. Organised by London's biggest headphone store and retailer, audiosanctuary.co.uk, the event showcases the latest portable audio trends and gives visitors the chance to test and compare a huge number of headphones and portable audio devices, ranging from affordable commuter models to the latest high-end models.
Debut 2015
headroom debuted at Metropolis in 2015 and has become a must-visit event for anyone considering investing in portable audio. The unique two-day event is an extraordinary opportunity to get hands-on with the latest headphone and audio portables, and experience a real-life recording, mastering and production facility, and no ordinary one at that!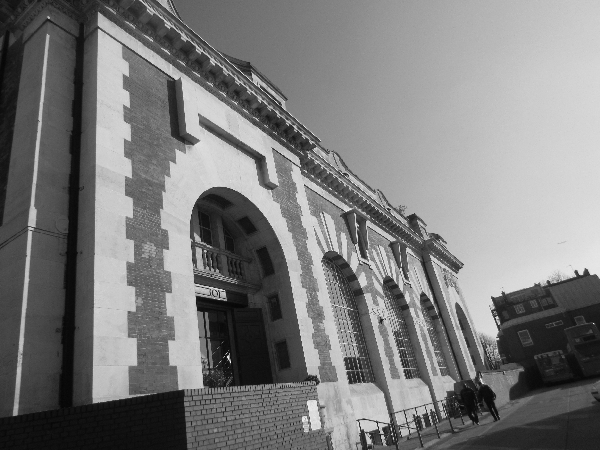 Metropolis Studios
The recording home of Adele, U2, Michael Jackson and so many more
Metropolis CEO, Ian Brenchley said: "We love hosting headroom here at Metropolis. Not only do we, as members of the music industry, get excited about seeing all the latest innovations unveiled inside the studio, we love inviting audiophiles in from all over the world to see and sample the brilliant range of gear on offer at the show. It's a rare opportunity for them to get a glimpse inside Metropolis, where an average of 50% of the UK's Top 40 is serviced, and for enthusiasts to get together in a relaxed environment and share their passion. We're really looking forward to the show."
The event runs from Friday 24th to Saturday 25th March at Metropolis' Chiswick studios and provides the opportunity to try and buy with special discounts, promotions and exclusive offers running throughout the event.
More information and tickets can be bought at http://head-room.co.uk/