Gold Planar GL12 is a new universal IEM featuring an ultra-thin 12.5mm planar magnetic driver and replaceable filter tubes. It is priced at $198.00.
Disclaimer: The Gold Planar GL12 sent to us is a sample in exchange for our honest opinion. We thank the team at Linsoul for giving us this opportunity.
To read more about Gold Planar products we have reviewed on Headfonics click here.
Note, this review follows our new scoring guidelines for 2021 which you can read up on here.
Gold Planar GL12
The GL12 is a bizarre oddity in the planar-magnetic segment of the IEM arena. The GL12's dynamism is being held back its complete aversion to any "roughness" in the FR. However, its velvety, cascade-like bass response is strangely endearing; there is some potential in the GL12.
Gold Planar is a mysterious brand that started to gain credence in online audio circles after the initial release of the GL120, GL600, and GL2000 headphones.
As their namesake suggests, Gold Planar specializes in planar-magnetic headphones. All their headphones look remarkably like Monolith Audio's headphone offerings, with many impassioned audiophiles speculating that Gold Planar is their secret OEM.
Regardless, Gold Planar's latest release, the GL12, is an IEM that features miniaturized, planar-magnetic transducers in a portable frame. Priced at $198, the GL12 attempts to capitalize on Gold Planar's planar expertise, allowing their industry know-how to trickle down into a more affordable product.
Facing tight competition from reputable brands such as Tin Hifi, the GL12 has a lot to prove to establish its relevancy.
Tech Highlights
The Gold Planar GL12 houses a highly efficient 12.5m planar-magnetic transducer. Featuring a semi-open faceplate to alleviate the bass-pressure build-up, the GL12 is an IEM that is designed to be used in quieter environments at the cost of noise isolation.
Furthermore, each shell is machined from aerospace-grade aluminum, with replaceable nozzles- a pair with 3.8mm filters for added bass depth, and another with 4.4mm filters for accentuated highs.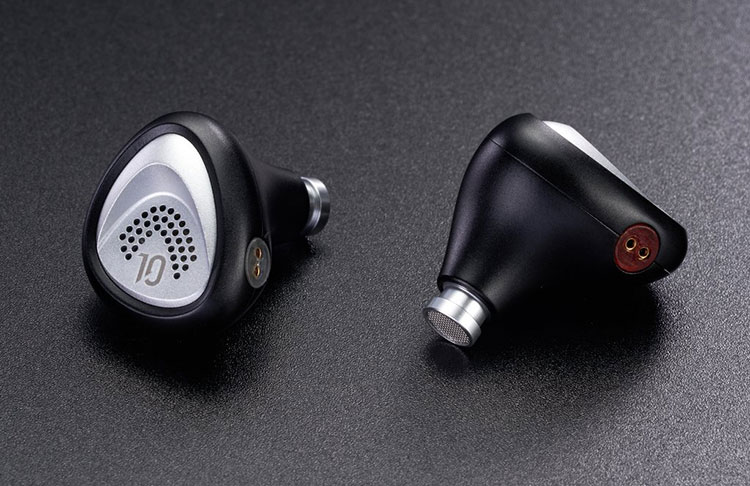 Design
Aesthetic
The GL12 is reminiscent of a guitar pick and an American football. Each faceplate features fingerprint-like impressions, followed by several pores/vents and the initials, "GL" etched into it, giving it its signature football-esque appearance.
Moreover, the shape of the chassis strongly resembles the silhouette of a guitar pick. Overall, the GL12 is an oddity from a purely aesthetical perspective, but one that is visually arresting. As to whether that attention is positive or negative, is another story. Your mileage may vary.
Form Factor
Ergonomics-wise, the GL12 fits comfortably with little to no prescient issues. Firstly, the chassis is perfectly smooth with no sharp or jagged edges to take note off.
Secondly, the GL12's nozzle (both the 3.8mm and 4.4mm filtered nozzles) are adequately sized to sit in your ears snugly, and pain-free. Overall, there is little to be critiqued in this segment.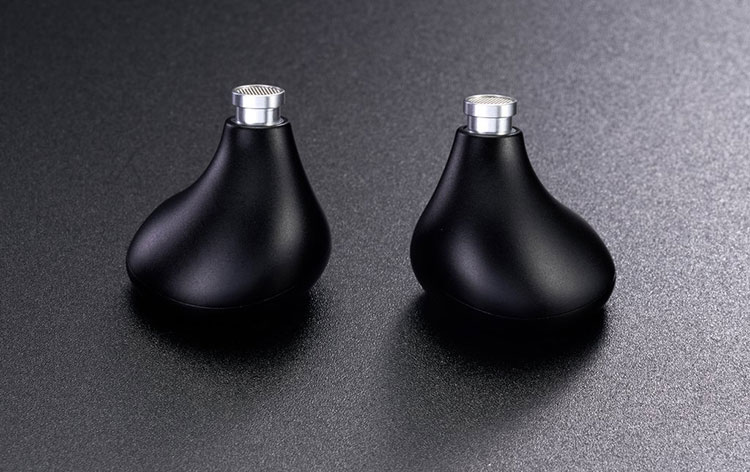 Comfort & Isolation
In terms of comfort, the GL12 is an incredibly comfortable and lightweight IEM to wear for prolonged listening sessions. The cables feature no memory wire, so the ear-lobe strain is nowhere to be found. Additionally, the GL12's lightweight chassis is barely noticed during long testing sessions.
However, as alluded to earlier in the "Tech Highlights" session, the GL12 is designed to be semi-open. The downside to this configuration is its lack of isolation under having multiple vents on each channel.
As one would naturally expect, ambient noise is more prominent on the GL12, followed by wind-noise filtering through on the daily commute. The GL12 is an IEM dedicated to indoor use versus outdoor use.
Tips
For the entirety of this review, the GL12 was paired with the stock silicone tips that were included in the Gold Planar GL12 package, followed by the 4.4mm filtered nozzles. However, any swaps between the 3.8mm and 4.4mm filtered nozzles would be explicitly mentioned further down the review.
Stock Cable
The Gl12's included cable is a dual-braided, silver-plated copper cable terminated with a 4.4mm balanced connection. Featuring standard 2-pin connectors, the GL12's cable sheathing is rubbery and resistant to memory. As a result, it does not coil easily to be stored in the provide wooden-twist case, but at the same time, it is painfully easy to unspool before using it.
Visually, it resembles zebra-stripes with alternating cables in black and white. The hardware in the cables' Y-split and termination are finished in heavily polished steel. From someone averse to hairline scratches a bead-blasted finish would have been more ideal.
Lastly, for audiophiles that do not have a 4.4mm balanced source to pair it with, Gold Planar has included a 4.4mm female to 3.5mm male converter for ease of use across both balanced and unbalanced sources. To surmise, there is nothing much to critique, apart from some areas of light oversight.
Packaging & Accessories
The GL12 comes stowed away neatly in a jewelry-style presentation box, with the Gold Planar logo in both English and Chinese embossed into the top-lid in gold.
Upon lifting the lid, you'll be greeted by a wooden IEM case with the GL12's inside, 3 pairs of silicone tips (S, M, L), the 4.4mm-to-3.5mm converter, the GL12's cables stashed away in a velvet sachet, and some miscellaneous instruction manuals.
The Gl12's overall package provides everything an audiophile would need to use it right out of the box. Balanced or unbalanced, Gold Planar has got you covered.
Sound Impressions
Summary
The TLDR is this: The GL12 is an uncannily dark IEM with a huge recess in both the midrange and highs. Initially, the GL12 comes across as a violently L-shaped IEM with a daunting, and boisterous bass presence.
However, it has a textured bass-response that is reminiscent of Hifiman's earlier iterations of the HE-400. Sub-bass depth and rumble are its strong suits, but there seems to be a strong aversion to airiness and forwardness within the mid and high-frequency bands.
Any hiss or strident artifacts are eliminated in one fell swoop. Odd harmonics are never given any room to shine, and even harmonics are heavily exaggerated for a syrupy, and hyper-smooth sonic performance at the cost of clarity, sparkle, and realism.
Swapping to the narrower, 3.8mm filter tube simply amplifies the recessed mids and highs, and its propensity for sluggish bass. The GL12 is quite possibly, the darkest IEM within my past portfolio of reviewed IEMs.
Timbre
Acoustics on the GL12 is velvety rich on the low-end; even harmonics are heavily exaggerated. Coarse oddities that may come across as abrasive on the mid-and-highs are eliminated.
However, this extreme tuning philosophy comes with a heavy cost, and that cost is imposed on its odd-harmonic profile. Some instruments are naturally strident and abrasive as part of their timbral profile.
Upper-mid harshness or a brittle treble are qualities that are necessary for tonal accuracy at the expense of long-term listening comfort. But without those sonic accouterments, timbral accuracy and clarity are heavily blunted.
Unfortunately, those concerns are fully realized on the GL12. Brass sections such as Saxophones and Trumpets, unashamedly forward instruments, sound surprisingly distant, with a strict tapering of anything resembling an upper-mid peak.
Alas, every cloud has a silver lining. Any with a genuine aversion to any rough oddities in the FR would find the GL12's mellow timbral acoustics to be up to their alley. Detail, however, is not its strong suit. Should users prefer to accentuate these rotund, low-end notes, switching to the narrower 3.8mm filters would suffice.
Staging & Dynamics
Despite its enormously dark signature, staging on the GL12 is above average, cutting slightly above the rest of the competition in its respective price bracket.
The GL12's semi-open design allows the reverberations/back waves from the chamber to escape, allowing it to breathe. Thankfully, the inclusion of multiple vents allows its unforgiving bass response to dissipate. L-R lateral width is relatively spacious, nor does it extend beyond what would be expected of an IEM.
Unfortunately, its imaging properties are heavily circumscribed by its dark, sonic profile. Because instruments and vocal sections all overlap each other in the final FR, everything sounds coherent yet discombobulated.
Simply put, the final output is a wall of gargantuan sound, with each instrument or vocal cue indecipherable from one another without strict focus.
Dynamics are limited too because of its heavily recessed highs and mids. Without any audible contrast between distinct sections of the FR, the low-end falls flat in terms of sonic engagement and excitement. The GL12 drivers ensure that every song being played back sounds eerily like one another.
Sadly, the GL12's imaging is not up to par with its immediate competitors in the planar realm (to be discussed further down the review).
Synergy
Efficiency
Unlike traditional planar-magnetic IEMs, the GL12's high excursion drivers are incredibly efficient, with little to no problems when paired with weaker sources with lower output.
Pairings
While power is no issue, synergistic pairings with the correct sources may help to offset some of the complaints made earlier with regards to its sonic performance.
Paired with the Hidizs S9 Pro from its balanced output, its ruler-flat sonic profile does not alter the GL12's core sound signature. However, the GL12's imaging is noticeably cleaner, with instrumental and vocal cues sounding less "blended" together. The GL12's fundamental FR shows little to no immediate changes.
However, the XDuoo X20's notoriously bright signature manages to compensate for the missing gaps in the upper-mids to highs on the GL12's. The X20's aggressive tonality manages to offer a tasteful contrast to the GL12's thick-as-porridge sound.
However, this contrast is rather slight, and should not be seen as a definitive fix to the GL12's core problems. At the end of the day, transducers matter more than the players or sources they are paired with.
Select Comparisons
Harmonicdyne P.D.1
$379
Technical
The Harmonicdyne P.D.1 is admittedly, a significant price increase in comparison to the GL12. However, both products reflect their keenness to enter the IEM market by leveraging their planar expertise from the headphone domain.
Featuring a 10mm, highly efficient planar-magnetic transducer and a 10mm dynamic driver, the P.D.1 is an unorthodox hybrid IEM excluding a traditional, balanced armature.
Design
The P.D.1 features an aluminum chassis with a lightly brushed faceplate, with MMCX connectors. Visually, it's a non-descript design language that doesn't attempt to rewrite the blueprint for IEMs to come.
Above Moreover, its diamond-like silhouette fits nicely in my ears, with little to no discomfort across prolonged listening sessions. Aesthetics notwithstanding, the P.D.1 is smaller than the GL12 in terms of size.
Despite the GL12's noticeably larger size, any differences in volume or weight were barely noticed. Comparatively, both IEMs are just as comfortable as one another.
Cable-wise, the P.D.1 comes packaged with 2 quad braided cables: one pure copper and pure silver braided cable with a 4.4mm balanced termination, and a silver-plated copper cable with a 3.5mm balanced termination.
Each cable is excellent in terms of malleability and flexibility, barely retaining any memory when stowed away into a case. On the other hand, the GL12 cables are stiffer and less responsive to bends or kinks.
Performance
Firstly, both IEMs are hyper-efficient and respond fairly well to weaker sources. Their sound profiles don't deviate from one another tonally. Nevertheless, there exist notable differences.
The P.D.1 features a W-shaped FR, with a sweet lower-mid range emphasis and slower/draggier timbre. Acoustic recordings with a lo-fi, cabin-like setting are specially done justice without exaggerating any distinct, warmer undertones.
The GL12 shares a similar tuning philosophy, but I would argue its FR is more reminiscent of an aggressive L-shape. Yes, the GL12 is still indeed, a tuning that favors a "warmer veil".
However, it does so by sacrificing the technical intricacies that make up the midrange and treble. On the plus side, there is a unique texture to the low-end that is rarely achieved on any IEMs of note in the past few years, whereas the P.D.1's bass response is quite tepid in comparison.
While the P.D.1 is subtle in its alterations to the recording it plays back, the GL12 is unapologetically dark.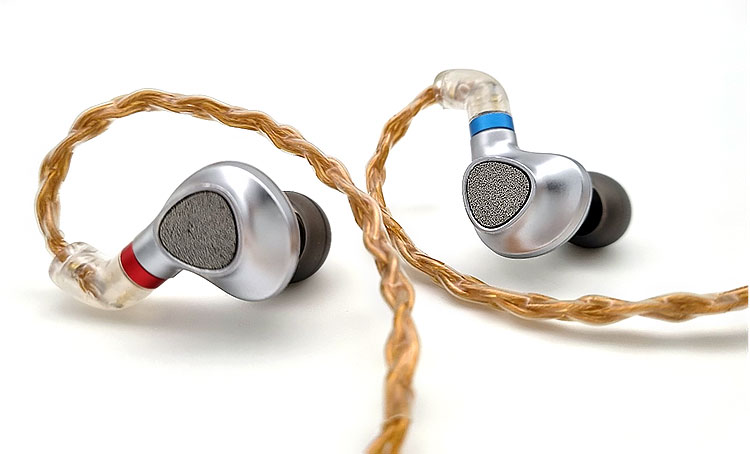 Tin Hifi P2
$369
Technical
Arguably one of the earliest iterations of planar-magnetic technology IEM, the P2 is Tin Hifi's ambitious foray into flagship territory, featuring a 12mm planar-magnetic transducer. There is, however, one noteworthy caveat; it is incredibly inefficient and requires copious amounts of power to achieve optimal performance.
Design
The P2 boasts a satin-finished chassis with a unique, texture faceplate. Structurally, the P2's stainless steel shell features an original design comprised of curves and contours that complement the ear's inner structure remarkably well.
Therefore, the P2's comfort is nothing short of exceptional. In comparison to the GL12, the P2 is slightly more comfortable to my ears during extensive testing periods.
In terms of durability, both IEM's inspire confidence in their respective longevities over time under their respective, all-metal builds.
The P2 cables are fabricated from 6N OCC Copper, comprising an 8-braid structure and a 2.5mm balanced termination. Despite its high-braid count, the P2's cables are supple and easily uncoiled when spooled into a giant ball.
The GL12's cables display slightly more rigidity, albeit not by much. The differences between the IEMs being compared are far more subtle as compared to the GL12 v PD1 comparison above.
Performance
The GL12 is a highly responsive IEM to any sources you throw at it. The P2 is, unfortunately, a finicky pair that demands both powers and the right source; synergy is the name of the game.
The P2 (when fed adequate amounts of power), is a highly resolving and responsive IEM that straddles the line between a balanced-armature or dynamic driver exclusive design. The mid-bass slam is clean, each cascade akin to Hifiman's recent house signature.
Overall, it's a gentle V-shape with its highs dampened marginally. Nevertheless, the occasional treble glare does pop up from time to time.
The GL12's sound signature significantly diverges from the P2 status quo. Veiled yet oddly endearing, its unassailably dark sound signature is a far cry from the likes of the P2. Nothing more can be said about the GL12's mids and highs, but its low-end is cloyingly sweet and oddly addictive.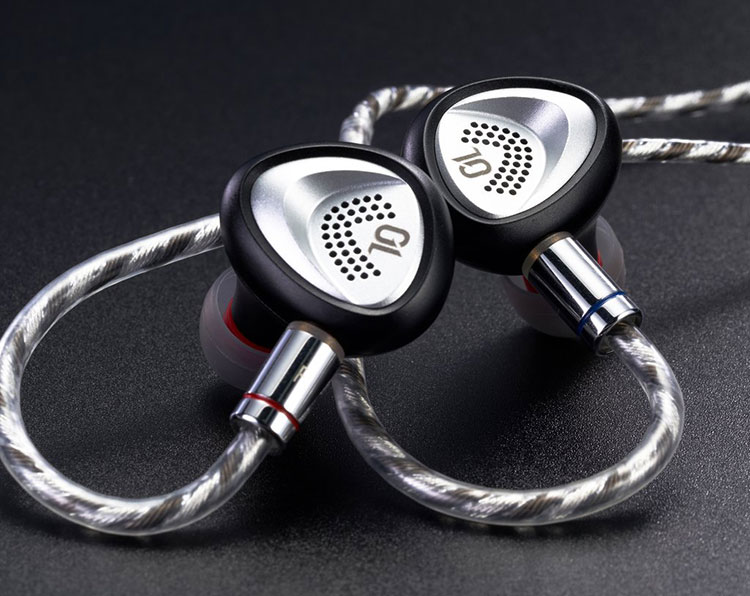 Our Verdict
The GL12 is a bizarre oddity in the planar-magnetic segment of the IEM arena. The GL12's dynamism is being held back its complete aversion to any "roughness" in the FR. However, its velvety, cascade-like bass response is strangely endearing; there is some potential in the GL12.
Should further alterations be made further down the line, or the addition of complementary drivers to fill in the sonic gaps, it is bound to be a smash hit. As of right now, it's a small step in the right direction.
Gold Planar GL12 Technical Specifications
Driver: 12.5mm planar diaphragm
Style: Semi-open style
Impedance: 20ohms
Sensitivity: 108dB/mw
THD:<0.5%@20-20KHz
Frequency range: 20Hz ~50KHz
Magnet type: N52 neodymium
Connector: 0.78mm 2Pin
Cable length:1.2m