We review the final ZE8000, which is a single dynamic driver active noise canceling TWS featuring the company's proprietary 8k sound technology. It is priced at £299.
Disclaimer: This was sent to us as a sample for our honest opinion. Headfonics is an independent website with no affiliate links or services. We thank the team at final and HiFi Headphones for giving us this opportunity.
To read more on final products we have previously featured on Headfonics click here.
Note, this 2-page article follows our latest scoring guidelines which you can read up on here.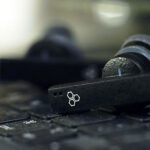 final ZE8000
The final ZE8000 technical performance and user experience are absolutely top-notch and even exceeded my expectations after spending a few weeks with it. It performs exceptionally well across a wide range of genres, making it a great option for those with diverse music collections.
Performance & Features
8.7
Pros
Some of the best bass heard on a TWS
Noise isolation nicely implemented
Cons
Slightly laid back for vocals
Ear tips attract dust
final has been quietly rolling out the ZE8000 True Wireless across the globe over the last few months with the home market first followed by the international regions over the last few weeks.
For those who have not been following the PR, this is the Japanese audio specialists' flagship True Wireless system with the 8000 monikers more than just a homage to the highly regarded A8000 flagship wired IEM.
Whilst there is some technology overlap with many of final's IEM range, they have also brought a few new things to the table beyond their previous TWS flagship, the ZE3000, which we will be highlighting below.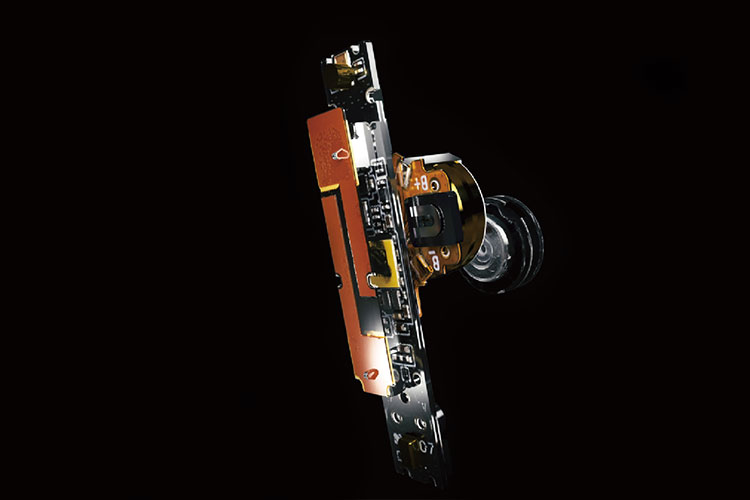 Tech Highlights
The ZE8000 is a BT5.2-equipped True Wireless System with active noise cancellation.
Externally it is IPX4 rated for element resistance and internally it can deliver up to 5 hours of battery life per bud with an additional 15 hours in the cradle and fast charging capability.
It can receive and decode a wide range of codecs including AAC, SBC, Qualcomm aptX, and aptX Adaptive decoding though there is no LDAC capability.
f-CORE driver
At the heart of the ZE8000 acoustical design is a single 10mm dynamic driver called the f-CORE. This a familiar nomenclature throughout the final IEM series except this customized version one has a longer title, "f-CORE for 8k SOUND".
This driver is coupled with an AB Class Amplifier combined with PML CAPs, (Polymer Multilayer Capacitors), to minimize distortion and noise and improve the clarity of the sound.
The design also ditches using adhesives to hold the frame and diaphragm together and uses an injection-molded inner framework made of rigid, lightweight aluminum-magnesium alloy.
This not only keeps the diaphragm securely attached but also cuts down sound distortion.
"8K SOUND"
Essentially final is pitching this as a spin on the media-based 8k UHD technology and what it brings to the visual experience that 'lesser technologies' have to sacrifice, i.e., information.
Thus, 8k Sound is a mix of DSP and acoustical engineering with a stronger focus on the time element.
The focus is less on shaping the ZE8000 frequency curve but rather on amplifying the technical aspects of the driver's performance in terms of speed, resolution, and dynamic range.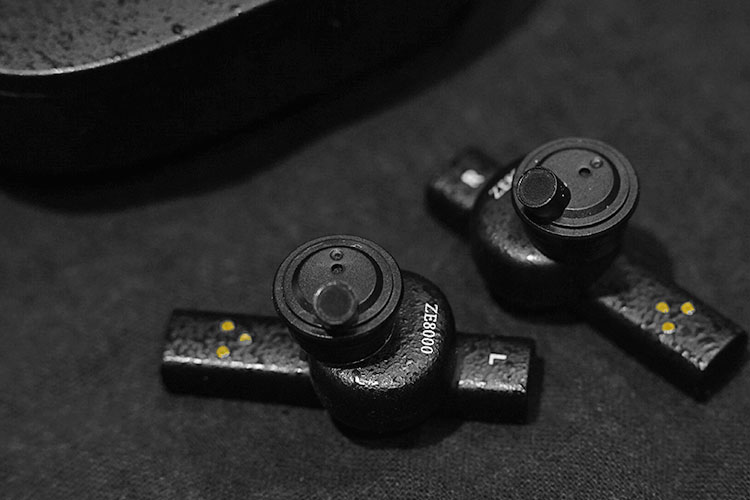 Design
The ZE8000 reminds me of the Sony MDR-EX90 and the finishing resembles the impressive textured, rugged finishing alike the paint job on some cameras and lenses. Not only it adds to the visual appeal, but the texture actually feels great and provides a tactile grip.
At first glance, it may appear bulky but on the hand, it feels quite lightweight and doesn't protrude excessively from the ears. The ear tips are thoughtfully designed to accommodate different ear sizes, and the silicone material covering the outer-ear section enhances both comfort and noise isolation.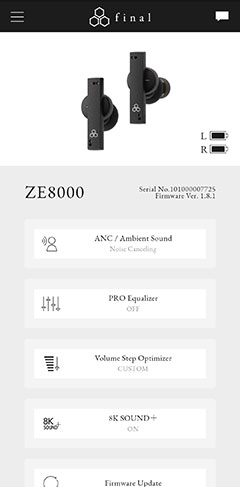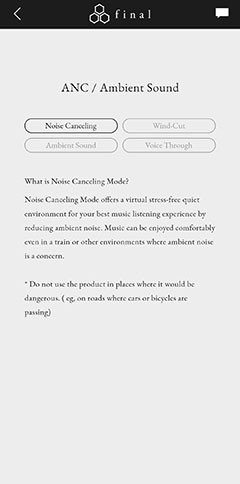 Controls
The ZE8000 tap control has a slightly different logic compared to other TWS, which requires double-tapping to answer calls.
By holding 2 seconds on the faceplates users can circulate between the four usage modes and the difference can be immediately heard. The transition is very responsive, especially when switching to the voice-through or ambient sound mode when needed to talk to others or be aware of the surroundings.
final Connect App
final has introduced a dedicated app called final connect for the ZE8000 and there are plenty of options inside. Headline features include various ANC modes, a customizable PRO equalizer with 4 bands, and a selectable target frequency range.
You also get a Volume Step Optimizer, 8K SOUND+ toggle, and an OTA firmware update function which allows users to wirelessly update the firmware for better stability or performance.
The battery information and pictures of the TWS are shown on top and the firmware version is also displayed. When there are new firmware updates available there will be a small indicator in the Firmware Update area. It takes no more than a few minutes to update the ZE8000 to the latest version firmware version.
The equalizer design is very intuitive, and users can easily bring up the intensity of a particular frequency range. I use the ZE8000 for commuting daily and I like to tweak the sound with the built-in equalizer to give the midrange frequencies a little boost. This makes the vocalist stand out more and gives them a stronger presence in the mix.
"8K SOUND+" DSP Controls
The ZE8000's 8K SOUND+ DSP technology, at the expense of a fraction of the battery life, utilizes the processor's max processing power to bring upon a higher level of resolution and tonal balance.
Once switched on the output becomes more delicate and delivers a stronger sense of control and accuracy. You turn it on via the app but do note that the initial volume on the ZE8000 may be slightly low in intensity and users can adjust the volume ceiling with in-app settings.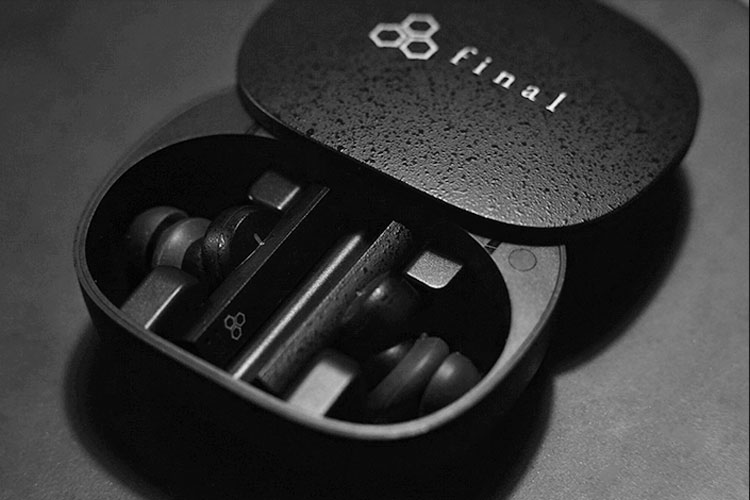 Battery Life
The ZE8000 can play for up to 5 hours on its own and offers another 15 hours with the cradle. Considering the performance it is adequate and even with the ANC function and 8K SOUND+ function on it still lasts more than 3 hours in an actual test, which is decent.
Comfort & Isolation
The new Type Q silicone ear tips are quite different from generic ear tips with a design covering the outer ear and sits securely. It is more comfortable than I had expected and has an IPX4 waterproof rating, which means that it is resistant to sweat during exercise.
Passive isolation is satisfactory as it doesn't fit too deep and with noise canceling applied the ambiance noise can be reduced a fair bit.
Active Noise Cancellation (ANC)
Even though this is an audiophile-targeted product the ZE8000 comes with ANC features including four usage modes: noise-canceling, wind-noise reduction, ambient sound, and voice mode.
When powering this feature on through the app or by pressing on the faceplates, there is voice guidance to notify users of the current noise cancellation mode.
As the design sticks out quite a bit from the ear and has a rather large surface area it is easy to catch wind noise while jogging or in an open area.
Wind noise cancellation mode effectively eliminates the wind noise in most cases and in other scenarios such as public transport or a crowded mall, the normal noise cancellation mode will be more effective and sounds more natural.
The voice mode presses down the music and allows voice to come through which is quite useful when you want to somebody without taking off the earphones.
Wireless Performance
Pairing with the ZE8000 is instant and it reconnects extremely fast, so as connecting to the final connect app. I have experienced no glitches or dropouts and when playing back video, latency is minimal with the aptX Adaptive codec chosen.
The range, on the other hand, is satisfactory with the signal being stable over 20 feet when streaming from my phone. With the FiiO BTA30 Pro Bluetooth transmitter and receiver, I am getting stable connection over walls, and on my iPad Pro, it is connecting well too.
Theoretically, it could go up to 200 meters with Bluetooth 5.2 and when paired with a phone you can hardly get it disrupted.
Packaging & Accessories
The packaging of the ZE8000 is consistent with other final audio products having great attention to detail and an elegant Japanese style.
final includes six pairs of filters aside from the preinstalled ones with a metal stick for applying the filters. Aside from that there are 5 sets of tips in different sizes to let users find the absolute best fit.
Click on page 2 below for sound impressions and our selected comparisons.