Software
Android 7
When you turn the M11 Pro on for the first time a tutorial pops up for you to choose gestures controls or buttons controls. The Android UI experience is excellent with smooth and swift scrolling but it is one step behind iBasso, HiBy, and Cayin by offering only Android 7 and not 8. FiiO are banking instead on the outright speed of the M11 Pro as their competitive advantage.
Also, only a few apps are preinstalled and there is no Google Play app out of the box. Instead, you have APK Pure much like the iBasso approach. Whilst will get a lot of freedom to throw in various apk. files without white-list limitations you still might have compatibility issues without Play Services.
Like the M11, this is the smoothest experience I have with FiiO's UI Android experience so far.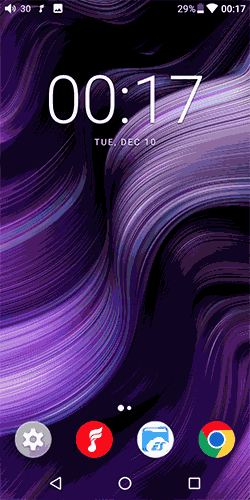 Boot Up
Powering the M11 Pro you will be taken to the lock screen within 20 seconds which is noticeably faster than many other Android devices. The quick starting speed makes the product experience much better when compared to many Android devices which are slower to start, (not to mention Sony's glacial boot up).
Performance Measurements
We ran the AnTuTu 3D benchmark test last time on the M11 and figures were excellent. The M11 Pro is just as good if not better. The 6-core high clock rate delivers a fast and smooth UI experience. The M11 Pro sports the same CPU and RAM so you will get very similar numbers on graphical hardware performance.
Using the AnTuTu-benchmark tester app on the M11 Pro we have the following result:
The performance is far faster compared to X5iii's 25688 and X7ii's 26369 on the older version AnTuTu (new version not compatible with Android 5.1 (3d test)). There is no accelerometer and other types of sensors onboard so again, we hope FiiO could add more fun features to their DAPs in coming releases. Other than that, this is simply the fastest DAP on the market – enough said.
Features
FiiO Music App
This is the main interface for music replay if you are not using third-party apps. The app scans my test card in around 1 minute, indexing 100+ albums. It covers a lot of functions and supports multi-band equalizing also FiiO Link which you can sync with your phone using it as a remote or the other way round.
The function is very handy and you could access the library of the other devices and use it as a Bluetooth receiver. You can also customize in-app wallpapers
Transfer music through wifi
You can also transfer music wirelessly when connecting the player with the same WiFi network as your PC or mobile phones with the built-in FiiO Music App. This is a great function when you don't have a USB-C cable around but it is slower than a wired transfer.
Pure Music Mode (Recommended)
You can also access the Pure Music mode from the drop-down menu on the M11 Pro. This will force-close all other background apps allowing the FiiO music app to run full power on its own without Android process interference. The M11 Pro already skips SRC but if you want nothing to disturb your music signal at the back, switch this on!
FiiO Market
The M11 Pro comes with this app preinstalled to allow the user to download white-listed recommended streaming apps, very handy if you have online accounts for streaming and you could always check other sites like pure apk for apps. This does not mean only these apps can be installed, you still have access to 3rd Party via APK Pure if you want, (or sideloaded).
Gaming Test
This is one area that the M11 Pro could very well outperform your phone. With M11 Pro's 3GB ram, 6 cores CPU and 4.4mm audio output backed by DSD up-sampler (ALL to DSD), you will enjoy your in-game SFX and BGM more than ever. The gaming experience is very similar to the M11 but you will hear more clarity in the sound output from the improved DAC setup.
Running music games on the M11 Pro is buttery smooth. The device handles 3D games quite well, achieving decent fps and works well for strategic gameplay.
Upsampling DSD
This is an interesting function and you can hear the difference using the M11 Pro. Toggling it on you will be upsampling to DSD 64 everything you hear out of the balanced connection while watching videos on a 5.15" IPS screen!
This function converts PCM signals globally to DSD format during D to A conversion. The upsampling process applies to all 3rd party apps and the output is audibly more spacious and smoothened with the treble elevated a bit.
I did notice that the device will get hotter during this mode but this will probably be welcoming during winter times! Battery power will be shortened quite noticeably as a side effect.
Wired USB
USB-DAC
You can connect the M11 Pro to your computer and use it as a DAC in the same manner as the M11. You can also hook up another decoder via USB-C for a multi-way connection is also possible. The DAC function supports up to PCM 32BIT/384kHz decoding as well as DSD128 which is a bit lower than I would have liked to have seen for USB DSD capability.
There is a popup box when you connect the USB cable and you can always bring it up again in the top menu. Connections are smooth but note, a separate app (i.e. UAPP) may be required for device-powered DACs that require a USB-driver.
OTG
The M11 Pro supports OTG connection so you could hook up an external memory card reader to load or export media from the device. This is a very handy function and you can load apps and songs after downloading from your PC, without connecting your M11 Pro to the computer.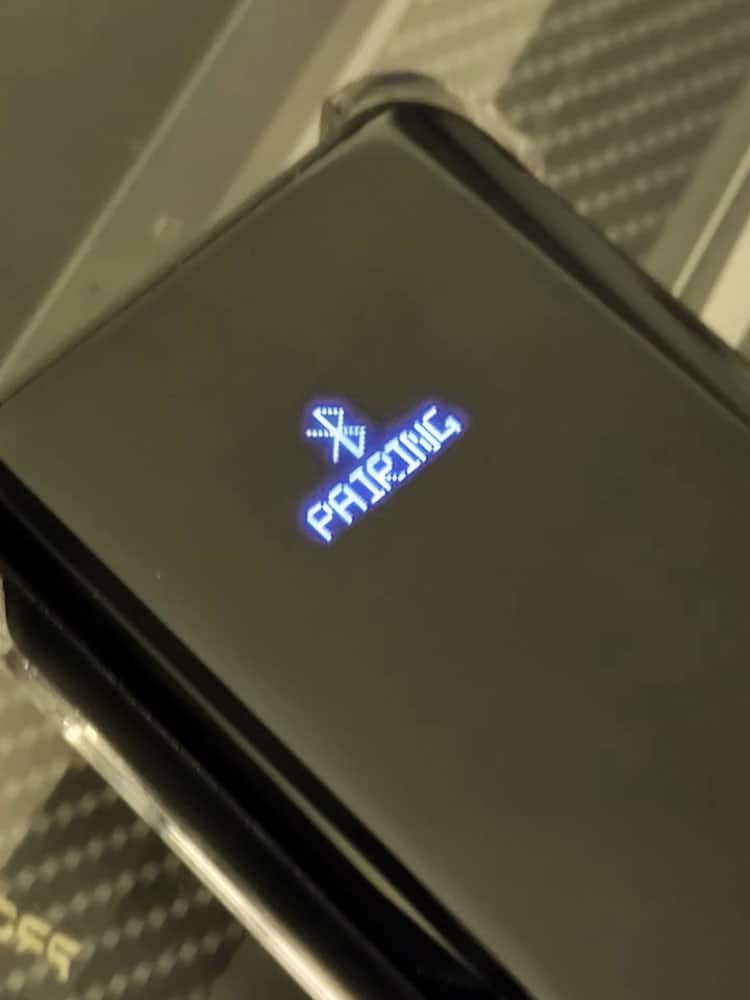 Wireless Performance
Wi-Fi Connection
I tethered a WiFi connection out of my phone to download the 500mb+ AnTuTu testing app and there are no glitches with the connection using the M11 Pro. The signal strength from other WiFi sources are slightly weaker than my iPhone connection but stable enough to use.
BT Connection
Connection with all Bluetooth devices around is smooth and the experience is very similar to how you use your phones with other Bluetooth devices. There were no reconnection/ connection interruptions when I for normal use and the signal strength is quite similar to the M11 experience.
Higher-resolution codecs will only allow short-distance connection though, especially with LDAC and HWA. The M11 Pro works better with the Hiby W5 on LDAC mode compared to weaker dongles and we also had an excellent experience with the BTR5 which we just received for review. You can change the priority of codec used for connection in the Audio menu should you have any stability issues on the M11.
The M11 Pro doubles as a Bluetooth receiver and you can pair it with phones/ PCs for wireless playback. There are no glitches with the multi-way connection and you could enjoy streaming content or any audio source with the 4.4mm or 2.5mm output streaming from your phones.
LDAC – BTR5 as a Receiver
To demonstrate the connection we are using the new BTR5 as a receiver. The BTR5 automatically enters pairing mode during its first startup and connects to the M11 Pro instantly after selecting it in the connection menu.
The BTR5 offers 2.5mm balanced connection and a 3.5mm output, which is my first wireless balanced device unless you count DAPs as receivers. This is a very practical and high performing solution for those who are starving for balanced portable wireless setups. Especially for gamers who want to free the two sides of the machines to hold it comfortably.
Despite the fact that there isn't much advantage or reasoning to put a Bluetooth receiver with the M11 Pro, the output with this combo is convincing and we will talk about the BTR5's quality in a separate review.
Click On Page 2 below for Sound Impressions & Comparisons