The FiiO EH3 NC is the company's debut active noise canceling closed-back wireless headphones with LDAC and aptX-HD capability. It retails for $199.99
Disclaimer: The FiiO EH3 NC sent to us is a sample in exchange for our honest opinion. We thank FiiO for this opportunity.
To learn more about FiiO reviews on Headfonics you can click here.
Note, this review follows our new scoring guidelines for 2020 which you can read up on here.
If anyone can revamp the portable over-ear headphone universe, it would be FiiO. Consumer-grade and stepping stone audiophile product design are phrasings that go hand in hand with FiiO, always have and likely always will.
Their latest venture, a portable Noise Canceling over-ear called the EH3 NC, seems like a solid entry into our niche hobby. Let's take a closer look at this one and see how it stacks up against the budget world/lower mid-fi realm of the first quarter of the 2020 year.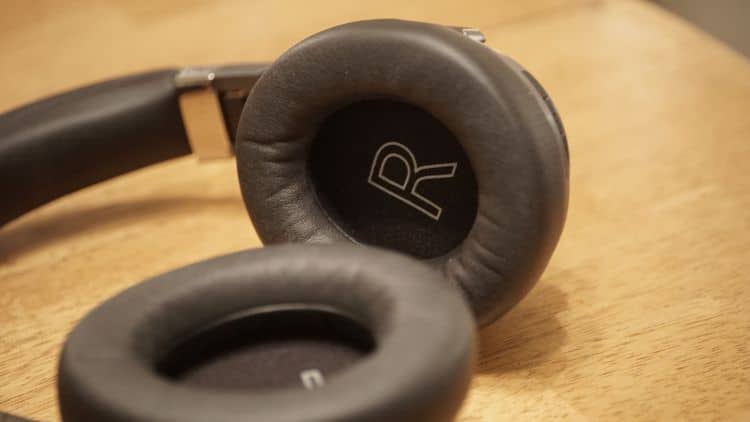 Design & Comfort
Inside of the box, you receive a charging cable and a standard 3.5mm portable length cable. Beyond that, FiiO has included protein leather pads, which ended up of a higher standard than I originally thought they would be.
Usually, at this price point, I am used to a harder, more firm tactility to the earpad experience. I am happy to report that the comfortable leather experience is a highlight of the headphone and that I can wear the headphone for many hours without any fatigue.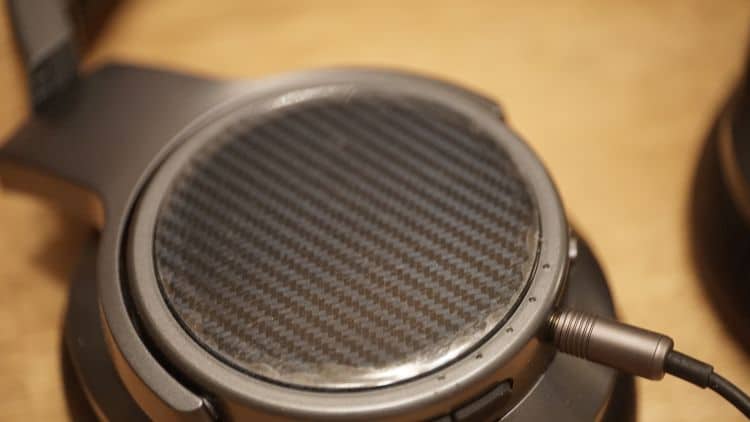 FiiO has opted for a glass exterior earcup central region, which is protecting a carbon fiber design below it. I am not sure how to feel about that. While interested and pleasing to the eye, I fear tossing this in a bag and ruining that quality entirely.
I am sure this earcup design is perfectly durable enough to not crack or damage easily, so take that as a subjective gripe and not something that will certainly happen. Beyond that, the headband caliper pressure is fantastic and does not feel like a vice grip on my noggin'.
I am able to use this headphone for extended bus rides as a passenger and even longer movie and media usage sessions. The headphone tends to get warm after about an hour, but that is A-typical for closed-back leather earcup designs. No points will be taken off for that in the slightest.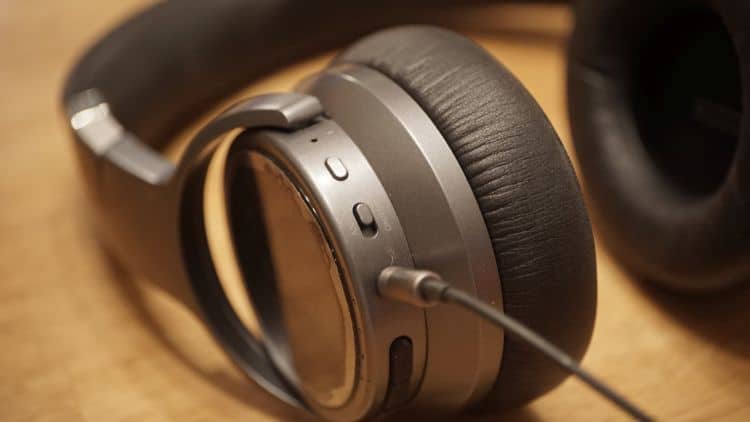 Noise Cancellation
FiiO drops in a noise-canceling "high-end ADI DSP chip", which, in basic terms, means that a signal is emitted that will counter exterior noise around you that is picked up by the headphone's microphone.
Active Noise Cancelation + a solid closed back over the ear design = a very nice NC (noise cancellation for short) experience overall. True, you won't get a Bose level or even Sony W-series prowess in that category of the listening experience, but you will get a great overall performer that will dim down a suitable volume of the world around you.
On a passenger plane, you likely won't be bothered by the low-end hum of the engine and that seems to be what most NC enabled devices aim for in terms of isolation. That is fantastic if you are frequent traveler, be that on a bus or a plane in the air, that low-end incessant droning on of engine noise will be dramatically reduced.
Conversations, in general, will be dimmed. However, as with most NC devices, it's the treble end that needs work and someone to really find a way to counter the top end of the spectrum.
It is quite remarkable that I can drown out the heavy and loud bus engine and road noise, but I can still hear my cat gently meowing on the other side of my bedroom with NC enabled. This isn't a flaw of the EH3 NC, but a flaw of active NC in general. I hope soon we will find a way to get fantastic passive earplug level dimming inside of an active NC system.
Wireless
If any of you actually know my articles, you should be aware that I enjoy sets like this when used with my TV going experience. Thankfully, the Bluetooth circuit on my Sony TV is pretty good and sounds nice.
Naturally, a good Bluetooth headphone pairs nicely with it, such as this EH3 NC, of course. I find the pairing to be extremely enjoyable for usage with Youtube and podcasts, where I can go about my day in the living room and or bedroom, clean, cook and enjoy the discussions of the day.
This FiiO EH3 NC gets about 25ft away from the source before I hear any wisp of a cutout. Also, it seems a match for about 4 plaster walls between it and the source in that same distance, which is an excellent feat of connectivity.
For media, Youtube, Gaming and general TV usage, this is a fantastic option. As tech advances over time, we can see how well Aptx has come along and how well it responds to the current market of products out there. It doesn't seem to matter if it is my phone, TV, or my laptop.
The connection tests remain the same and signal strength is a solid pro with this model. If you are looking for a sub $200 generalist, this is a fantastic option, especially so for casual gamers who enjoy single-player campaigns.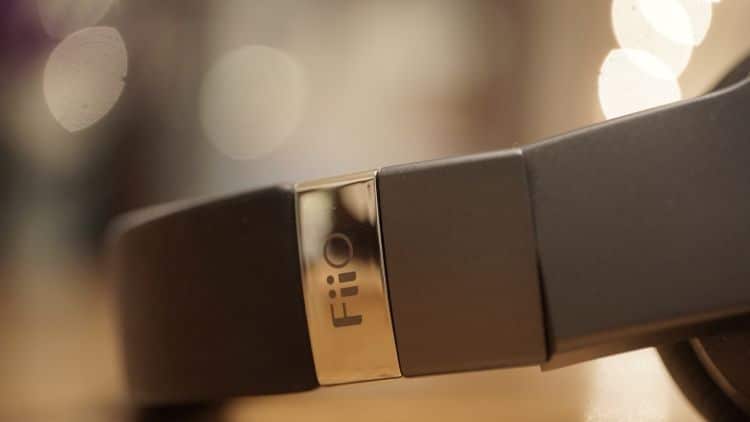 EH3 NC Sound Impressions
Bass
Shockingly, the EH3 NC responds extremely well to EQ and DSP usage via powerful music source apps, such as Foobar2000. I am able to crank up to +10dB and avoid a totally disgusting sound, yet, I can also both feel and hear the bass depth and power increase small dialing of Bass enhancements.
I would recommend this to someone who wants more than the typical neutral signature, if and when they want it, you can obtain it. Without that active and while on a flat EQ-less setup, this headphone exudes a highly neutral and linear appeal with a lacking sense of bass depth. Impact and dynamic kick are plentiful, but not overbearing, thankfully.
The excitement factor on the low end doesn't really rev up until a +5dB is tacked on the bass end. After that, I would probably leave the headphone alone and not seek a higher level of additive bass enhancements. It can handle more, but typically, beyond +5dB is where some shake and mud appears.
What is there in stock form, is underwhelming to a bass enthusiast. However, neutral enthusiasts should enjoy the physical quantity offered without any enhancements active.
Mids
This headphone is a tad bit wonky when it came to midrange. I wouldn't call it bad or negative in any way, but I feel like the upper midrange is a bit of an issue and sort of obtuse in comparison to the rest of the mids and the treble beyond it.
Sometimes, I get a sense of distance and an overly relaxed sensation, but only with certain vocalist performances that present a focal point in the upper mid areas. It is overly relaxed and lacking energy, as well as a tad bit recessive. However, I find the bass experience, even on a flat EQ, as well as the treble, to be quite forward and engaging.
Lively
The midrange as a whole is not recessed. For some performances and artists, the experience is lively. As mentioned, with some podcasts and with some differences between those who are speaking, usually one of them in the group sounds a bit off.
Of course, due to the human voice range being so drastic. Some speakers sound just fine and forward. One out of the lot usually sounds overly artificial and those experiences are usually with female vocals that are a bit higher-pitched than what I would consider normal.
By no means is this a serious problem. When listening to a lot of podcasts, with a lot of banter that is not downsampled on an album via music, this becomes noticeable. However, it is not really so noticeable in music listening in general.
The tonality of the midrange is on the moderate side. I've had some headphones in this price tier offer more heft and weight. Also, most headphones in this tier sound much thinner (unless they are planar). Not many Bluetooth headphones have this type of heft to begin with, so I consider this a fantastic deal overall when I look at all that is offered with this headphone, to begin with.
Treble
The top end of the headphone is lively and firm, thankfully. They could have easily gone the overly dim and muted route, due to the mids and bass being a bit prominent in that regard. I am happy to report that I feel the top end of the EH3 NC to offer plentiful treble but without harshness or sibilance.
Also, I happy that the physical strike and wince factor are relatively mild and lacking a strong sense of impact. I actually feel like the low end produces more of a kick than the top end does, while the top end retains a more sturdy sense of firmness and solidity.
Solid Sounding
Again, this is a little bit of an issue when referencing the upper mid areas, which lost energy compared to the rest of the mids below and the treble above. Having solid treble in a Bluetooth headphone is almost unheard of in this tier. Almost always, its quite ugly, hazy, painful or even muddy. I don't get that sense at all here and I do feel like the set improves overall in every area when using a wired connection.
There isn't too much to write home about here. While it is clean, we are talking about a Bluetooth headphone top end that happens to allow for a wired experience too. Most non-BT enabled headphones of this style offer a better experience, such as the Drop HD6xx or even one of the lower end Hifiman models sub $200USD.
What you get is just good and enjoyable, I don't hear anything negative occurring in this EH3 NC, but I also feel it a bit of a poster for shoulder shrug top end. It is neither great nor lacking at all. What is there is just on point with what a good Bluetooth headphone in today's market should be offering.
Staging
The overall height and width experience is relatively lacking compared to some other closed backs I can name for this price. What is offered, is again, just fine and very safe. I feel like FiiO purposely designed them to offer just good sound everywhere, but nothing prominently outweighing anyone other areas of the experience.
The headphone is surely a great generalist, but master of none. The real home run is the headphone's depth of field and air. Due to the solid treble experience and good design, the imaging depth effect is excellent for a headphone of this design and price. Coherency and realism are very good and well set up for Podcasts and Youtube adventures.
Outdoors
I hit a home run of my own while experiencing some well-recorded GoPro footage of mountain bike cycling down a mountain and through towns in the French Alps. Sitting for 40+ minutes watching a man twist and turn down mountain roads and through extreme terrain, in total awe of the audio experience of passing trees and crunching of tires on rocks and snow.
I found this headphone to be a better imaging headphone for live performances, Podcasts, and casual single-player gaming than anything else music related. For media usage, this is something I've been reaching for due to its very nice depth of field and coherency factor, which for this price, is a steal and a half. You can't beat that experience while on Bluetooth, coherency in a Bluetooth headphone with good depth of field is a rare treat.
Our Verdict
FiiO understands exactly what they make for us. They intended on a generalist with a high value for your money paid. It is a very good do-it-all-headphone regardless of what I threw at it.
Sure, the upper mids had some oddities present, but the experience as a whole is grounded on mobility and enjoyment. Pair this with your phone on the go and enjoy on the bus, while drowning out excessive noise around you with its solid active noise cancellation. If not on the go, enjoy your day cleaning, cooking and lounging while listening or watching media.
This EH3 NC is one of the better sub $200 Bluetooth models I've reviewed and is something of a primed stepping stone into Hifi. FiiO is known for that. They are usually where most of us started, or will start. And they are among a small list of companies that I recommend newbies start with and evolve from after learning what they enjoy most.
FiiO EH3 NC Specifications
| | |
| --- | --- |
| IC Solution | CSR8675+ADI1777 |
| Bluetooth Version | V5.0 |
| Bluetooth Transmission Frequency | 2.4G~2.48G |
| Bluetooth Transmission Power | Class 2 |
| Bluetooth Audio Codecs supported | Supports SBC/AAC/aptX/aptX-HD/aptX low latency |
| Wireless Range | ≥10m |
| Standby Time | 1000H |
| Talk Time | 50H |
| BT Music Play Time | 50H |
| BT+ANC Battery Life | 30H |
| Charging Time | 2~3H |
| Battery | 1000mAh, lithium-polymer battery |
| Driver | 45mm titanium-plated diaphragm |
| ANC IC Solution | ADI1777 |
| ANC Design | Feedforward (FF) + feedback (FB) hybrid |
| ANC Performance | 30+/-5 dB |
| Noise Frequencies Cancelled | 80Hz-20KHz (passive + active noise cancelling) |
This EH3 NC is one of the better sub $200 Bluetooth models I've reviewed and is something of a primed stepping stone into Hifi. FiiO is known for that. They are usually where most of us started, or will start. And they are among a small list of companies that I recommend newbies start with and evolve from after learning what they enjoy most.