So, Digital Silence isn't the biggest company in the world, but if you have heard of them, then you will know that all they make are noise-canceling in-ear headphones. They are also a parent of a company called Wolfson audio, so just something to note!
Packaging & Accessories
I really loved the way that these earphones were packaged; they have opted to make the box look like there is something quality inside, but at the same time, it has a nice simplistic design!
So, in the box you will obviously find the earphones themselves, 3 different sized silicone earbuds), a premium soft pleather carry case, a USB to micro USB cable (for charging), a 3.5mm adaptor (for older HiFi systems) and the user manual.
So, I will be honest, these do not look particularly groundbreaking, I mean you can get the white version and they will look a bit more modern. However, I actually really like the look and feel of these earphones, they are light and very easy to carry around.
Now you might be wondering why I like the design of these earphones because as I previously mentioned they do not look particularly groundbreaking…? Well, it is kind of hard to understand why I like them, it is because they look expensive, I don't know why, and they just remind me of some earphones that are similar to those that are much more expensive. (Put in the comments down below if you have any idea of more expensive earphones that look similar to this).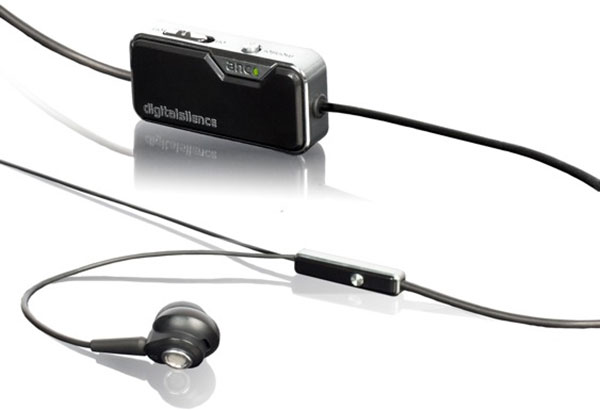 Build quality
Now I will be completely honest, the build quality on these isn't the best, this is mostly down to the fact that these earphones are made of plastic (apart from the noise cancellation box thingy…)
You may, however, think that these aren't made well, but you would be wrong, sure they aren't going to be as well made as a metal pair of earphones (like the id America Spark, at a similar price), but they are pretty good, I am happy to report that it doesn't feel cheap either.
I mentioned that it is pretty much all made of plastic, but it feels like high-quality plastic, and the build quality would certainly be enough for any normal person, so, unfortunately, this may mean that you can't drive a military spec land cruiser over it…
Comfort
I will be completely honest (again), I have tested more comfortable earphones in my life, but considering that these are slightly heavier than most earphones, they do a pretty good job, and for the most part, I found these bearable for around 4 hours.
Isolation
This is where these earphones really shine!
The noise cancellation is so good (ah I love it!), it will block out wind noise, train noise (most environmental noises). As with all noise canceling headphones, I tried these without any music to see how they did with the sounds out and about.
And the result was impressive. The over-loud fan in my workroom completely vanished – it permeates all other headphones, and is very annoying – so test one passed easily. Obviously, the isolation will not be as good as proper over the ear headphones, but considering that these are so small and portable, they do an amazing job!
Extra features?
These headphones do come pre-installed with a few features that you don't see much on these cheaper types of in-ear headphones. Luxury carry case- I really love this carry case, it is one of my favorite cases that I have seen from in-ear headphones, it is nice and flat, so you can just plonk them in your pockets.
Also, the zip has been very clever, it goes from the inside to the outside (it is hard to explain), but it will let no dust or anything like that, in fact, I think that I would be quite safe in taking these out on a rainy day.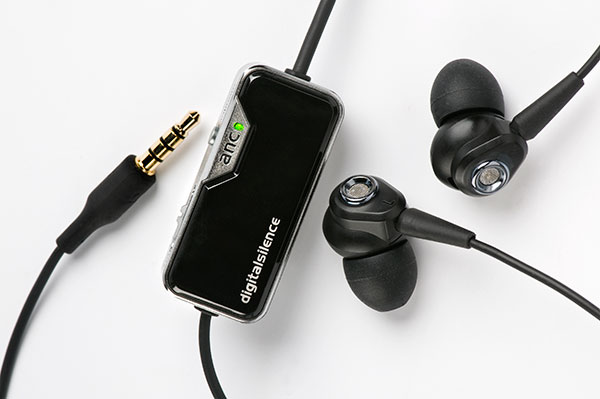 Microphone- these headphones come pre-installed with a microphone- which isn't groundbreaking (I know), but this microphone is actually a great quality microphone, unlike some microphones, it produces crisp and clear call quality.
Advanced in-line controls- this feature allows you to change your track, or even pause and play your songs by simply tapping either on the tapping on the remote. There is a set number of taps.
So let's set a scenario, you are in your car, you want to turn your music on- all you do is tap once to play, then you hear police sirens, you just tap once again to pause the music. Then your girlfriend rings you to tell you that she is leaving you, again you just tap once to answer, then tap once again to decline.
Then you get bored of the song you are listening to, you can tap twice to skip the track, but then disaster, you realize that you only have 2 songs on your Mp3 player, and the song that you have just skipped to is even worse than the previous song, so you tap 3 times to go back a track, easy eh?
Sound Impressions
Obviously, the most important aspect of headphones (in my mind) is the sound, so do they sound good? I will be honest, I really didn't know what to expect with these earphones, there doesn't seem to be a particular genre for music in which it is marketed at, so I kind of presumed that it would aim its sound at acoustics or something along lines of that.
However these actually sound really great for the price point, and these earphones feel like they have been finely tuned by an audiophile that knows what he is doing because, it feels like these have been tuned to the best possible standards possible, and the bass is VERY boomy. What I like about these, is that everything just sounds good (mids and highs included)
The bass is pretty deep with a lot of texture throughout; the bass response isn't the best, but it will please anyone for this price. Moving into the middle frequency, it boasts excellent emphasis and mild unevenness in the lower treble, which makes it sound somewhat balanced.
Finally the highs- I thought that this is where these earphones separated themselves from other earphones at a similar price, they were very crisp and have a lot of detail at the top end, rendering the earphones (sound-wise) hard to fault.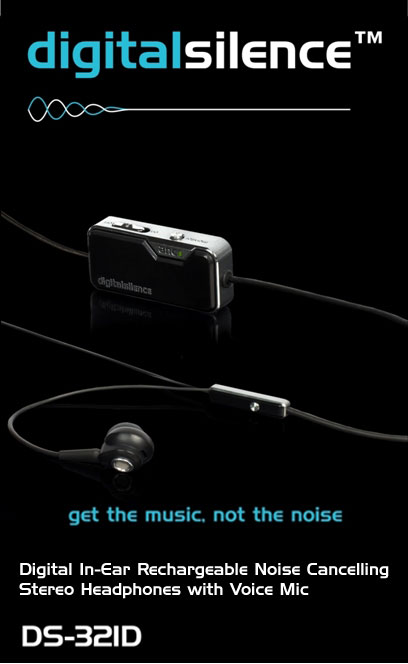 But for this price range I do really like the sound of these, I mean they aren't going to be the best sounding earphones that money can buy and it won't have the largest sound stage, but it all just sounds, well, good.
Pros
Great sound for the price
Amazing noise cancellation- with very little hiss
Comfortable
Lots of accessories
Price
Really like the carry pouch
Great microphone and 'tap' feature
Cons
The ANC remote is a bit larger than I would have liked, buttons feel a little cheap on there also!
Can get slightly better-looking earphones
The metal clip is very tough and would hurt if it pinched your skin
So can I recommend these earphones???
Well yes, I think I can.
As you can see from the pros and cons, the pros well outweigh the cons, and as I said these are just pretty good earphones for the price, I mean what more can you want???- They sound great and the ANC (active noise cancellation) does what it says on the tin. These are the ultimate earphones for people who travel a lot (especially if you get the train or bus on your commute to work!). I would go so far as to say that these are actually one of the best cheaper earphones that I have tried!
Tech Specs
ANC on Playback / Talk Time: Over 14 Hours
Wearing Style: In-ear-small, medium and large earbuds supplied
ANC Technology: Wolfson myZone™ digital ANC
Typical ANC Performance: Peak ANC >30dB and >20dB from 150Hz – 2kHz
Impedance: 18.5Ω (NC Off) / 34.5Ω (NC On)
Battery: Lithium polymer. 2 hour recharge time. Micro-USB charge connecter
Speaker: 13mm micro-speaker; 20Hz – 22kHz frequency range; 103dB sensitivity; 32Ω impedance
Noise Microphones: 4mm ECM
Voice Microphone: 4mm ECM
Headset Controls: ANC On / Off switch. Monitor button
Call/music management on voice mic pod*: Call answer/end, Call reject, Voice dial, Music play/pause
Audio Connector: 3.5mm 4-pole
Headset Weight: 28g
Cable Length: 145cm
Accessories: Luxury zipped carry case with inner pocket, USB charge cable, and user instructions