Our Business In Audio series is a set of interviews where we delve into the challenges of growing and developing a company in today's audio market and economy. This is a slightly different slant to the usual product focused discussions. Here we are more focused on the people and the business challenges in staying relevant in a competitive and ever-changing environment.
The companies we will speak to are from all around the world and both big and small. Our fourth company for this feature series is UK's trailblazing Flare Audio and their CEO, Davies Roberts. This is a company we have covered pretty much from the time they started in portable audio.
A lot of readers will know your brand and products but maybe not so much about you. Can you give us a little background on your career and why you started or work with this brand?
Before Flare, I was a fireman for 13 years. I've always had a great passion for music and started to work in the pro audio industry hiring sound systems for gigs and concerts. I quickly became frustrated with the quality of sound and set out to design my first speaker system (in the garage!).

Flare Audio was founded in 2010 and after proving my first major sound system, I moved the business into a small warehouse in Lancing on the South Coast and team Flare went from 1 to 6. I went on to discover new technologies in sound and developed a range of speakers for studio and live use.

Soon after we diversified and launched our first earphone for the consumer market in 2015 via a crowdfunding campaign on Kickstarter.

The campaign was a success and we used the same platform to launch our Isolate ear protectors the following year. They were a huge surprise to us and since the launch date we have sold over 200,000 pairs to over 150 countries and almost overnight went from a small gang of four to a team of 25.

These little ear protectors gave us the legroom we needed to develop and hone our earphone offering – which is what we wanted to be doing, using our unique patented technology to design audio devices that produce the most distortion-free sound as possible (as oppose to blocking it).
What are the challenges in launching a new product into the market?
The consumer market is so competitive, you really have to make an impact and let people know you've arrived. The thing that makes us unique is our technology. Our technology is the foundation for all our products and allows us to provide the truest, most incredible sound I think you'll hear.
Right now, which geographical and vertical markets hold the most traction with you? Is there a different pitch you need to work within each of your key markets?
Our message is very simple; Long Live Ears. Our goal is to produce the truest sound possible and I think this translates across the world. Currently, the US and UK are our biggest geographical markets, but we do very well across Europe and in Canada and Australia.
How significant or important do you think partnerships with other audio companies are in this day and age? Does secondary product marketing play a strong influence in how you approach your core product marketing?
Flare has strong relationships with our suppliers which are based across the world. I think that any company requires strong relationships with partners who both gain from the relationship.
How much of a factor are personalities in driving a brands success? For example, Steve Jobs and Apple often went hand in hand. Is that something you believe in or do you prefer the product to stand on its own two feet?
I think it's a big factor. A strong brand comes from the core personality at the heart of a company. As long as you say true to yourself, the final product will be true to your brand. If it's a great product, it will stand on its own two feet.
How much of a factor are trade shows and meeting your customers in person when it comes to your product strategy?
We tend not to go to many trade shows but the ones we do attend we love meeting Flare fans and new customers. When developing products, we're constantly aware of public opinion and this is always taken into account during the early stages of a product.
I see some companies work a lot with feedback from previous product launches? Is this a good thing or does it bottleneck new ideas that your market has never thought of before?
The Flares PRO earphones were the product of two years of R&D. We listened to a lot of customer feedback during those two years and looked back at our R2 earphones at parts we could improve.

I'm always looking to improve our existing products. With our Flares PRO earphones for example, I didn't think we could do any better soundwise but then Flares GOLD arrived and it's taken the experience to a whole new level!

For brand new products, I avoid 'the mainstream' ideas at first. As I mentioned earlier, the way I design, is with a physics approach and this always provides fresh ideas. Once I have a basic and original concept, I'll then start to introduce other ideas.
The perception in the market is that audio products are getting more and more expensive but the value proposition is dwindling. Would you agree with that or is the product itself becoming more expensive to make and market?
The world is constantly increasing efficiency everywhere to counteract ever decreasing reductions in resources. On top of that labour and manual processes are becoming more expensive as everyone wants to improve their lives in what is fast becoming a global rat race. This combination means that ALL products are becoming more expensive and have less material/time taken to make them.

However, this is where technology comes in. Technology is fighting against these reductions and this improves the quality of products as we evolve them.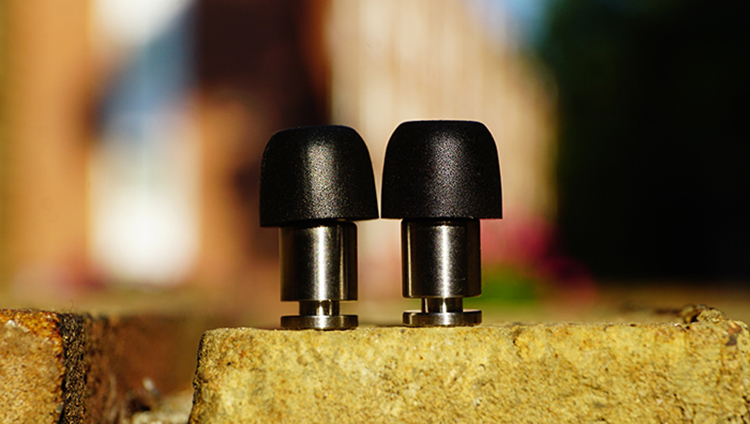 What was the product that made your name as a brand in recent history and why?
Isolate ear protectors.

I knew the moment I tested this technology at a gig. Suddenly plastic distorted speakers at a pub gig sounded pleasant, I could hear more detail in the sound when I wore them, it was quite a shock. Another surprise was the sheer number of sectors of people that needed to turn the world down: snoring partners, commuters, train drivers, pilots, people with sensitive hearing, the list was endless. Since launching on crowdfunding Flare has sold over 200,000 sets to over 150 countries and the demand continues to be as as high as ever.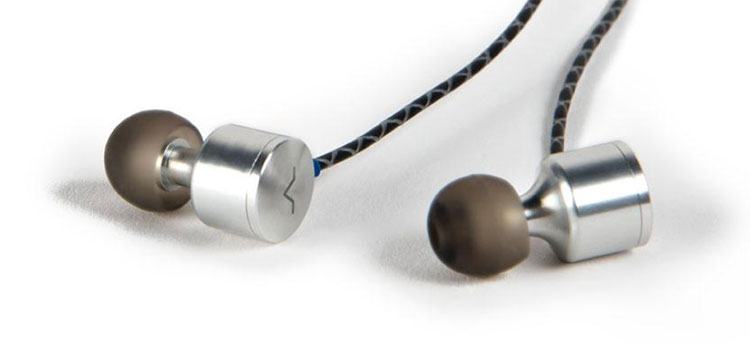 For 2018, what is the key product from your brand that will be focusing on?
Right now, we're very much focusing on promoting our new Flares JET earphones. There are two models, JET 1 and JET 2 and we're very excited about both. Starting at £49, this is our first earphone that brings our technology to a mass consumer audience.
For the audio market in 2018, what do you see as the next big thing or the rising trend? What are customers looking for in their audio products?
People want amazing sound quality with no wires.
Final Thoughts
Much like Cayin, Flare Audio believe the future lies in wireless. Just what platform that will take and codec that we will end up using is up for debat.e What is not up for debate is the growth rate of wireless technology, driven no doubt by the smartphone companies dropping the headphone jack.
Personally, I really want wireless to get better and better. I do not want to see wired redundant because there is a lot of benefits in a wired solution that are applicable today. However, there is room in the inn for more options and something like LHDC sources and devices would be just the ticket.
I am also personally glad Mike and I were involved in the ISOLATE campaign. When we reviewed them we had no clue either how big of a hit on the market they would become and to this day it is still one of our highest traffic review pages. Proof that good products never lose popularity to the prospective buyer.
More On Flare Audio
If you want to find out more about Flare Audio, the products they sell or just generally keep up to date with things you can find their website here and their Facebook page here.
If you want to read our specific Flare Audio reviews you can find direct links to them below. Thank you again to Davies, Naomi and the team at Flare Audio for working with us on this feature and kindly allowing us to reprint some of their pictures as part of this interview.