Disclaimer: The Aiwa HP-D9 and the Sony MDR-E262 were directly purchased by our staff and this is their honest opinion. You can check out the brands in more detail here at Aiwa and Sony for giving us this opportunity.
To read more about Sony products we have reviewed on Headfonics click here.
Note, this article follows our latest scoring guidelines which you can read up on here.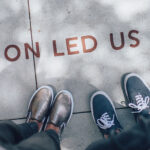 Aiwa HP-D9 & Sony MDR-E262
Both earbuds are very good and pleasing to listen to. Jazz, classical, and rock sounds best with d9 while hip-hop/RnB/electronica sounds best with 262. Both complement each other very well.
$131.72 (Aiwa) Sony price varies
After 3 long years of searching, I finally found the highly raved Aiwa HP-D9 which was discontinued way back 90s.
Based on the Chinese market, it is somewhere in the top 5 best earbuds ever made. I got it brand new from eBay for $250 (retailed for 10,000 yen way back in 1991-1994) which may seem too expensive for an earbud.
Now before you complain about why it is very expensive, first of all, it is made of a 60-mm U-bass flute headset design, Amorphous Diamond Coated Diaphragm, linear crystal oxygen-free copper cord, strongly SA-CO-driven 15mm Neodymium Magnet, 24K gold-plated stereo connector, boiling down to an incredible frequency response of 5hz-30khz.
The Sonys on the other hand was obtained from a local clearance sale. I believe it was made during the low 1980s and discontinued during the 90s when demand was lower.
Design
Both earbuds are very well built. The cables on the Aiwa are made of liquid crystal-ofc and are very soft and at the same time durable. The cable of the sony is overbuilt that sometimes it can tangle when you are using it. It is made of standard ofc.
Sound Impressions
1) Are you gonna go my way – Lenny Kravitz
d9: Super detailed and lovely highs without a trace of sibilance. Go ahead and blame it on the amorphous diamond diaphragm. Mids are superb and right where it's supposed to be. The Bass is very tight with no hint of boominess.
Perfect for Lenny songs. soundstage is very wide, tall, and deep. Excellent imaging and instrument separation. You can clearly hear every instrument played w/out getting muddy and losing speed.
e262: Highs are good but lack sparkle though without a hint of sibilance. There is excellent bass quality and depth but quantity is clearly too much. A bit boomy during bass lines and a little bit slow and at times congested. Vocals are a bit too forward and the sound stage though wide but lacks a bit of depth
2) Another Valentine – Bassmonkeys
d9: Bass is deep but lacks a bit of quantity (a fit issue obviously). Mids are still superb. You can hear Etherfox breathing in front of you! Treble as usual is sparkly and ever so addictive and the sound stage is very realistic and huge.
e262: Bass oh so yummy goes deep (20hz!) without being too boomy. It has enough weight and punches to make you believe you're using full-size headphones. Mids are thick and warm but don't get lost during bass lines. Highs are clear and detailed but again lack sparkle while the sound stage is wide and good.
3) Come away with me – Norah Jones
d9: Mids shine here. It sounds so realistic I get shivers. Close your eyes and you feel like being beside her. Treble extends perfectly without a hint of graininess and sibilance. Bass is tight with the perfect quantity. Timbre is too excellent I might just sell my e-q5. Soundstage again is excellent.
e262: Very smooth but sounds muddy like it's playing through a thick wall. Mids are good but are a bit dominated by the bass. Highs are there but lack sparkle. The sound stage is so so.
4) All of the Lights – Kanye West
d9: Very clear and energetic highs. Mids are excellent. Bass is too fast and severely lacks quantity which it makes it unlistenable. Soundstage is excellent
e262: Crazy bass weight and so deep like 12″ subwoofers. You feel it vibrating in your ears. mids are good without getting drowned. Highs are there but who cares about highs when you listen to hip hop.
5) Remember the time – Michael Jackson
d9: Mids again shines here. Excellent instrument separation and super airy wide soundstage make you feel like you are sitting right in the audience. Highs as usual are very detailed. Bass is tight and punchy but again lacks quantity, decay, and reverb.
e262: If mids shined on d9, bass shines on the 262. Bass rumble is again oh so yummy and reaches the lowest of octaves which makes it very pleasant and smooth to listen to. Mids are clear and never muddy. Highs are detailed and alright. The sound stage is good and not lacking. The foot-tapping doesn't stop until the music stops
6) Stereo Love – Edward Maya
d9: Bass is alright but severely lacks quantity making it sound thin and lacking in body. Mids are smooth buttery and oh so addictive. The sound stage is airy and very realistic. Super clear like Amanpulo seawater highs making it super addictive.
e262: Perfect bass rumble and depth. Clear mids. detailed highs without sibilance. Once again, let the foot-tapping begin.
7) Deus Brasileiro – Deodato
d9: very airy introduction. Sounds like you are in paradise. Highs mids and bass are all perfect in quality and quantity. The sound stage is wide and tall with excellent depth. Music never sounded this good. Again blame it on the diamond diaphragm.
e262: Too much bass. A bit muddy and lacks treble detail and sparkle. Mids are ok but overall it can be a bit dull and boring
8. You get what you give – The New Radicals
d9: Drums are tight and smashing. Cymbals crash perfectly. Mids are flat and right where it's supposed to be. Highs never sounded this good it's like breathing fresh air. Excellent instrument placing and separation. Timbre is fantastic. I'm foot-tapping, headbanging, hands swaying again
e262: Complete opposite of d9. smooth intro. Bass has great body and impact making it very realistic. Highs are very detailed and never sibilant. Mids are very good here. The sound stage is wide and spacial.
Our Verdict
Both earbuds are very good and pleasing to listen to. Jazz, classical, and rock sounds best with d9 while hip-hop/RnB/electronica sounds best with 262. Both complement each other very well.
If I could make a custom earbud it would be the highs and mids of the Aiwa + bass impact and quality of the sony. That would be perfect in my opinion. If the d9 was an IEM it would be like a dba02 with better highs, mids, soundstage, and timbre.
If it was a headphone it would be like Sennheiser hd598 with again better highs, mids, soundstage, and timbre. On the other hand, the Sonys would be like the radius ddm; silky smooth, monstrous bass, and without a trace of sibilance. If it was a headphone, it would be like an Audio Technica ES10 with more forward mids and a wider sound stage.
Aiwa HP-D9 Specifications
5 – 30,000Hz Reproduction Frequency Bandwidth
Amorphous Diamond Coated Diaphragm
1.2m LC-OFC Cord with 24K Gold Plated miniplug
15mm diameter Neodymium magnets driver units
16 ohms Impedance108dB/mW Sensitivity
Rated Power 10mWMax. Power 50mW
Sony MDR-E262 Specifications
Lightweight, open-air type stereo earphones comfortable enough for extended wear
SATC (Sony Acoustic Turbo-Circuit) reproduces a powerful bass and bright treble
The earphone cord is an oxygen-free copper litz wire which provides maximum conductivity
Allowable Input 50mW
Sensitivity 108dB/mW16-22,000 Hz