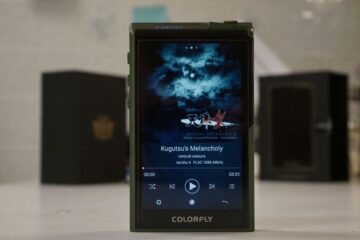 The Colorfly U8 DAP gets the First Contact treatment in our new video with a short walk through and initial
...
The Colorfly BT-C1 is an entry-level feature-rich portable DAC for headphone lovers and priced approximately under $100. Disclaimer: The Colorfly
...
The Colorfly C10 is a robust yet attractive mid-range digital media player with an accent of wood and a retro
...
The FiiO M11 Plus LTD is an Android 10 DAP featuring a dual AK4497EQ DAC and THX AAA-78 amps design
...
The iBasso DX300 is the company's latest DAP featuring a dual system controller, Snapdragon 660, Android 9, and a quad
...
The Earmen Sparrow is a miniature USB DAC, preamp, and headphone amp featuring an ES9281PRO and offering MQA compatibility. It
...
The Campfire Audio Andromeda 2020 is the latest generation of the classic 5 balanced armature driver universal IEM launched in
...
The Hidizs S9 is a dongle-type balanced and single-ended capable DAC and amplifier capable of up to DSD512 and PCM
...
The Dethonray DTR1 Prelude is a boutique digital media player with a strong focus on high-end audio performance. It retails
...
The Cayin N6ii is the company's latest Android-based DAP or digital media player featuring a modular DAC and swappable amplifier
...
The 64 Audio tia Trió™ is a hybrid triple driver universal monitor showcasing their leading technology including tia, LID, and
...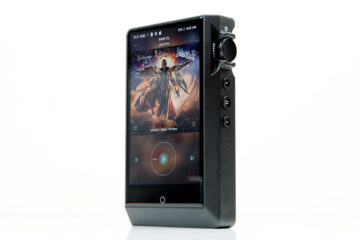 Disclaimer: The Cayin N6ii was sent to us is a sample in exchange for our honest opinion. We thank Cayin
...
The Clear Tune Monitor's Da Vinci X is the company's latest universal flagship IEM with a 10 balanced armature driver
...
The Campfire Audio Equinox is a limited edition custom monitor launch. It is priced at $1499 and limited to 100
...
The LZ A6 is a 6-driver hybrid universal monitor with a piezoelectric ceramic extra-high frequency driver and a unique 9
...
The Shanling M5s is the new upgraded M5 digital media player and represents their current flagship player in their line-up.
...
The Burson Fun and Burson Bang are a set of new compact headphone and power amps ideal for near-field speaker
...
Disclaimer: The Shanling M5s was sent to us in exchange for our honest opinion contained in this First Contact feature
...
The FiiO BTR3 is an enhanced version of the BTR1 including support for aptX, aptX-HD and LDAC and can be
...