Today, we review the Venture Electronics Megatron, an affordable compact integrated portable amplifier and DAC for harder-to-drive headgear. It is priced at $50.
Disclaimer: This unit is purchased and owned by the reviewer, not a sample sent to us. Headfonics is an independent website with no affiliate links or services. To find out more about Venture Electronics click here.
You can click here to learn more about Venture Electronics gear we have previously covered on Headfonics.
Note, that this article follows our latest scoring guidelines which you can read here.
Venture Electronics Megatron
This Venture Electronics Megatron is a good starting point for audiophiles who primarily use demanding full-sized headphones. For that use case, the Megatron has a lot to love. With support for 2.5mm and 4.4mm headphones, this could be someone's entry point toward a fully balanced setup. Additionally, it can do all that in a portable form factor for just $50.
Pros
High power output power
Good range of I/O
Microphone passthrough, and PD charging
Cons
Very noisy with sensitive IEMs
Venture Electronics, the cult favorite Chinese brand famous for releasing high-value earbuds such as the Monk Plus, may have just disrupted both portable DAC/AMP and dongle markets with its latest offering, the Megatron "Mega Dongle".
Priced at just $50, the Megatron could be a compelling value proposition, but let's see if it can fulfill its promise of competently driving full-sized headphones at a low price point and portable form factor.
Tech Highlights
Despite its size and power specifications, the Megatron is completely bus powered. This may be a negative to some, but the added convenience of not needing to charge a device with this much power is definitely a win in my book.
Speaking of its power output, the Megatron is capable of an impressive 300mW into 32Ω on its balanced output and a respectable 170mW into 32Ω through its SE output.
For balanced outputs, the Megatron houses both a 2.5mm and 4.4mm jack to ensure compatibility with the most balanced headphones and IEMs.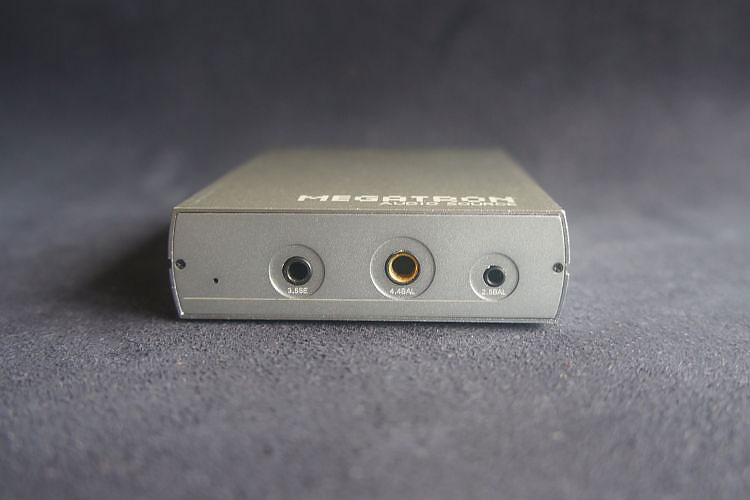 Design
The unit is encased in a utilitarian metal frame whose anodized finish makes it shine at certain angles, rendering the large stylized Megatron logo on the lower right portion of the upper fascia appear faint in specific lighting conditions.
The only other piece of branding on the unit is the Venture Electronics logo on the rear of the unit, which also houses 2 flush USB-C ports, one for Data/Power input, and another for PD pass-through charging.
To the right of these USB-C ports are the 3.5mm line-out port that lies flush with the casing, and a fairly basic exposed toggle switch that switches between the unit's Line-out mode and Headphone output mode.
The front of the unit houses the status LED, which flashes green when in headphone-out mode, and blue when in line-out mode. To the right of the LED are the unit's three slightly indented headphones out ports.
The unit's omission of a physical volume knob gives it a seamless unobstructed silhouette with slightly curved edges, all contributing to the ergonomics of the device.
Having the Megatron sandwiched between your smartphone and your palm isn't substantially more uncomfortable than having a regular dongle plugged into your phone.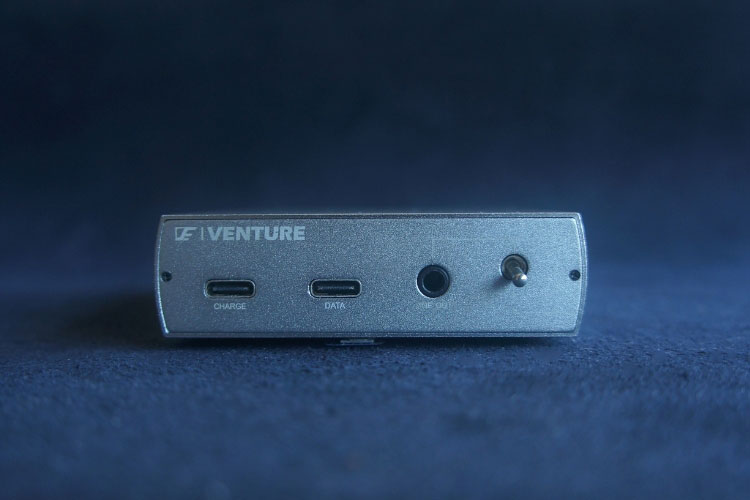 I/O
The rightmost USB-C port on the rear of the unit is used for the data and input power. A USB-C to USB-C cable and a USB-C to Full sized USB-A adapter is provided.
The confusingly labeled "charging" USB-C port is used for PD pass-through charging at 20V and 5A, letting you charge your source device even when the Megatron is plugged in. However, the execution of this is extremely dependent on the cable and charging brick used.
The 3.5mm line-out port is used for connecting to powered monitors or external amplifiers, engaging line-out mode via the toggle switch cuts off output to the headphone outputs and vice versa.
In addition to this, the unit has three headphones PO ports, including a 3.5mm SE out, a 4.4mm balanced out, and a 2.5mm balanced output.
The Megatron also has a few nice-to-have features as well. The 3.5mm SE port also acts as a microphone pass-through, meaning one could pair a balanced set of headphones with the $5 USD clip-on microphone sold by VE and have a respectable gaming setup.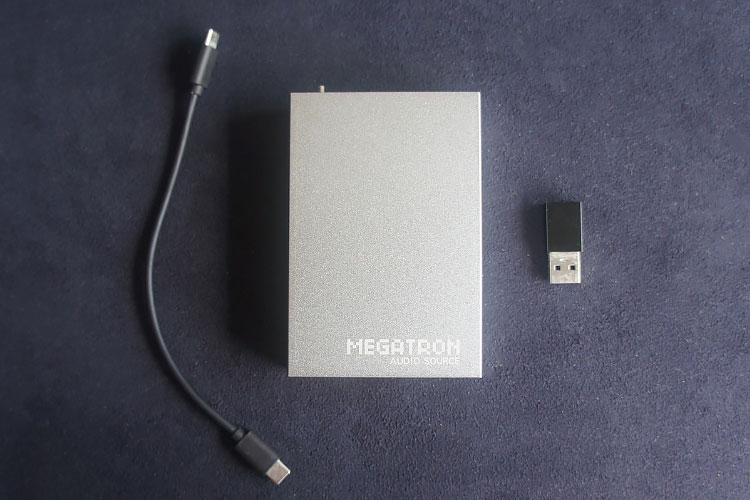 Packaging & Accessories
The Megatron's packaging was extremely barebone, all items and accessories came in their own reusable plastic bags, with no instruction manual included.
The Megatron comes with the bare essentials, a 15 cm USB-C cable, and a USB-C to full-sized USB-A cable. For an optional $5 USD extra, you could avail yourself of the 3.5mm Clip-on microphone and a VE branded 75Ω Impedance adapter.
Sound Impressions
Summary
The overall timbre of the unit lies somewhere between lush and natural, leaning more toward the warm side. For a "dongle" class device, it can sufficiently power demanding full-sized headphones, especially when connected via its balanced outputs.
Even paired with 300Ω headphones such as the Sennheiser HD 580, the extension through both ends of the FR as well as imaging is comparable to desktop-class DAC/AMPs.
However, there is an unbearable hiss when paired with sensitive IEMs, so it is essential that all potential Megatron owners know what kind of gear pairs well with the Megatron.
Timbre
The Megatron adds slight coloration to the overall timbre. it leads more towards the warm side, but not at the expense of disrupting the overall tonal balance. The Megatron adds a slight body to deep bass drum hits and bass guitars.
Each strum from bass guitars hit strongly and is emphasized. Deep percussive tones are elevated and well textured, but this low-end elevation does not bleed into the mids, it merely adds more body to the low-end sound without sacrificing the performance in the mids or highs.
The vocals sound natural and rich. Vocals on the lower register have an added weight to them, making them more impactful, whilst highlighting the nuance and texture from even the most minor pitch change.
The overall warmer sound signature of the Megatron slightly reduces the sibilance in some "S" and "T" tones, as well as some hi-hat cymbal strikes, however, this does not result in any noticeable decrease in fidelity.
Staging and Dynamics
The unit does not extend or improve the sound stage and imaging performance of a headphone beyond what it is fully capable of on a full-sized amplifier. However, the Megatron is more than capable of maximizing the soundstage and imaging performance of almost any headphone.
Headphones or IEMs with already impressive staging and soundstage remain impressive, but the Megatron will not cover up any shortcomings of less capable IEMs and headphones. However, the ability to adequately drive full-sized headphones at a $50 price point is a feat in itself.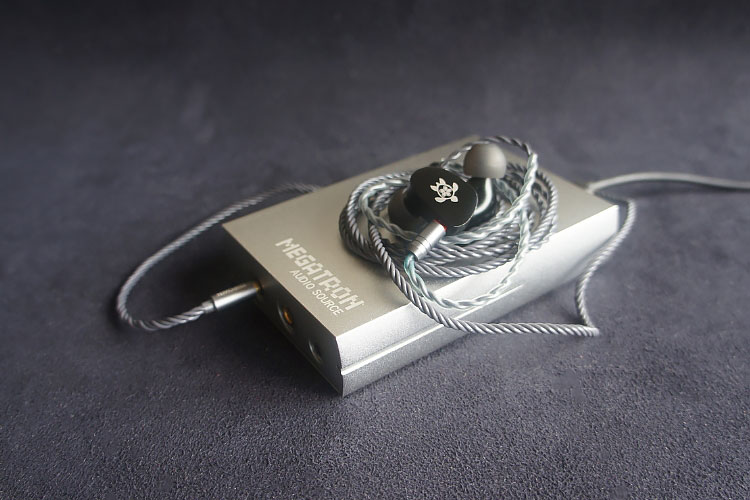 Synergy
Power/Efficiency
The VE Megatron has an output power of 170mW and 300mW @ 32Ω on 3.5mm SE and balanced (2.5mm and 4.4mm) respectively. This level of power output from a $50 portable unit is extremely rare and makes a wide range of hard-to-drive headphones accessible to more budget-conscious audiophiles.
When connected to the Megatron's balanced output, it was able to drive the Sennheiser HD 580 Precision to a more than satisfactory level. On the other hand, plugging in the Modhouse Argon MK3 into the 3.5 SE output tells a different story.
It is capable of driving them at a comfortable listening level, but it lacks the soundstage and low-end extension that the notoriously power-hungry Argons are only capable of when powered by a full-sized amplifier.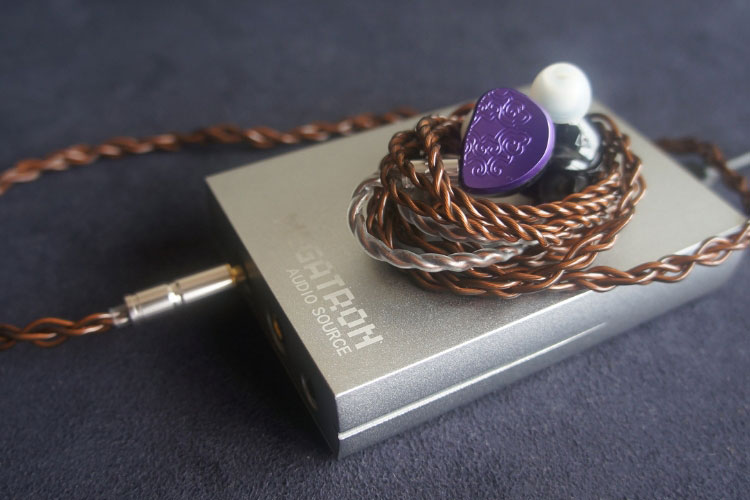 Unfortunately, Megatron's Achilles Heel is a disappointing IEM performance. It's important to preface this by saying that the product listings of the Megatron explicitly state that the Megatron is NOT designed for IEM use, but it's still a necessary flaw to discuss when writing a review.
Even when pairing the Megatron with higher impedance planar magnetic IEMs such as the TangZu Wu ZeTian, there is an audible hiss.
This can be easily resolved with a 75Ω impedance adapter that Venture Electronics will happily sell you for an additional $5 USD. However, it must be reiterated that the Megatron, on its own, is not meant to be paired with sensitive IEMs.
Pairings
The Megatron shines when paired with demanding headphones that not only maximize the juice that Megatron can offer but also benefit from Megatron's slight elevation in the bass region.
I find that the Sennheiser HD580 Precision pairs well with Megatron as the elevated bass response gives it a more natural-sounding timbre, resembling the sound signature of the HD580 plugged into a hybrid tube amplifier.
Select Comparison
xDuoo XD-05
$210
Technical
The original XD-05 and the Megatron have different DAC chips inside. The XD-05 has the AKM AK4490 chip while the XO has an ESS9018km2. The XD-05 is capable of decoding files up to 32bit/384kHz (via USB input), whilst the Megatron is only capable of decoding files up to 24bit/96khz.
Both also have different inputs and outputs. The XD-05 only has a single output- a 6.35mm SE output, which is severely lacking when compared to the Megatron's 4 output options – a 3.5mm SE output, both 2.5mm and 4.4mm balanced outputs, and a 3.5mm Line out.
However, the XD-05 has a wider array of inputs, supporting auxiliary, USB, and Coaxial inputs while the Megatron only supports USB input.
Despite only having a SE output, the XD-05 can produce up to 500mw @32 ohms, whilst the maximum power output of the Megatron through its balanced output is a comparatively lower 320mw @32 ohms.
Design
Despite having a profile similar to the Megatron, the XD-05 is larger than the Megatron in every physical dimension.
This is justifiable since the XD-05 is a full-fledged portable DAC/AMP with a dedicated battery, physical volume control knob, and physical gain control, whilst the Megatron is essentially an oversized dongle.
I find it difficult to listen to the XD-05 with it and my smartphone in my hand, and it's difficult to fit the XD-05 into a jean pocket as well, however, I do not encounter such issues when using the Megatron.
Performance
The sound signature of the two vary quite substantially from one another, the XD-05 has a flat and neutral response across the board. Aside from this, the XDuoo also has a more artificial feeling timbre.
Both units have a substantial punch in the low end, however, the XD-05's bass response is less gradual. Hits from deep bass drums may hit hard whilst strums from bass guitars feel faint. The Megatron has a more gradual bass response that contributes to its more natural-sounding timbre.
This XD-05's less gradual bass response gives it a cleaner-sounding mid-range. Vocal presentation is more emphasized. Both units can display the texture and tonality of vocals, but the XD-05's flatter signature highlights higher register vocals more than the XD-05. This makes the XD-05 sound more sibilant in comparison.
The soundstage and imaging performance of the XD-05 is slightly better than that of the Megatron. Individual instruments are easier to isolate and identify when using the XD-05 and its sense of width is slightly larger as well.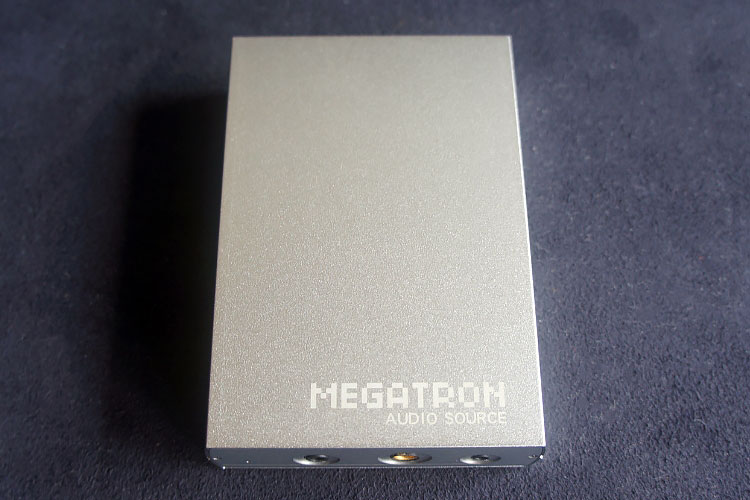 Our Verdict
This Venture Electronics Megatron is a good starting point for audiophiles who primarily use demanding full-sized headphones. For that use case, the Megatron has a lot to love.
With support for 2.5mm and 4.4mm headphones, this could be someone's entry point toward a fully balanced setup. Additionally, it can do all that in a portable form factor for just $50.
However, the value proposition of the Megatron is filled with extreme highs and extreme lows. Not being able to properly power IEMs without the use of an impedance adapter, whether or not by design, is still a glaring issue.
Before purchasing the Megatron, you must first identify what your use case will be. If it falls within the capabilities and limitations of the unit, then its sound quality is well worth its price.
Venture Electronics Megatron Specifications
Net Weight: 156g
Dimensions: 76x22x220mm
DAC/AMP Chip: ESS9018K2M
Output(s): 3.5mm SE+ 2.5mm TRRS+ 4.4mm TRRRS + Line Out
THD+N 0.0095% (3.5mm), 0.021% (2.5mm & 4.4mm), 0.01064% (Line out)
Output Power: 170mW @32 Ohms (3.5mm),300mW@32 Ohms (2.5mm & 4.4mm)