Sound Impressions
Bass
Sennheiser is advertising this Urbanite as offering 'Massive Bass'. Sadly I found the bass section to be a bit underwhelming compared to the perception of expectation. Not only is the physical quantity is it lacking and more like entry level bass moderate, but the literal responsiveness of the headphone is only 16-22,000hz. For reference, the new Sony XB950BT headphone offers a staggering 3-28,000hz. That Sony offered some of the sickest bass quantity I've heard in years and that is what I would consider massive bass. Sennheiser doesn't know what massive bass really is if they can say the Urbanite offers you massive bass as well. From a clarity standpoint, the Urbanite is shoulder shrug worthy, not bad but also not great and again still very inferior in quality to that $159 Sony XB950BT and AKG's stunningly beautiful in tonality K167.
The low end of the headphone reacts poorly to bass boosting and sounds like it is huffing and puffing, it loses control very fast. Just a small +3dB boost in Foobar2000s Realbassexciter and the Urbanite became audibly lesser in quality and shakier than with a flat EQ setup. The texture is not good by comparison to the golden sets of the $200 tier, there is audible grain, so much so that I had a friend ship me his Urbanite on ear to make sure the one I had wasn't a bit defective. Turns out the grain on the low end was normal. There isn't any focus to the bass experience: it's loose and without that solidity and thickness that most would think would come with that 'Massive Bass' slogan.
Some headphones are omnipresent with the bass experience, liquid like and lush without any defined space set for your ears to "sense" where the bass is emitted from, others have very defined space where your ears can feel the center point of where the bass's origin is: the Urbanite's bass feels like there is a small dot inside that center point of bass that is more solid than its surrounding areas. The bass on this headphone is small, there is no getting around it. The tone is one of a monitor type, something not colored but leaning more into the neutral end of the spectrum. What bothers me a great deal is that the now $100 On Ear Sennheiser Momentum and this $199 Urbanite actually have similar bass quality. Don't get me wrong, it is still more than acceptable in clarity and there are certainly a ton of god awful headphones in the price tier from other companies that cannot compare to this Urbante. This "urban" headphone intended for the general consumer puts out a monitor, neutral coloration. I can't see normal everyday consumers willingly opting for this type of sound signature if they know even a little about tone and texture, maybe I am wrong, I don't know, but I do feel like the majority of people who want a portable headphone that aren't audiophiles would want a more musical sound to their on the go rig instead of a more neutral bass tone that this Urbanite offers.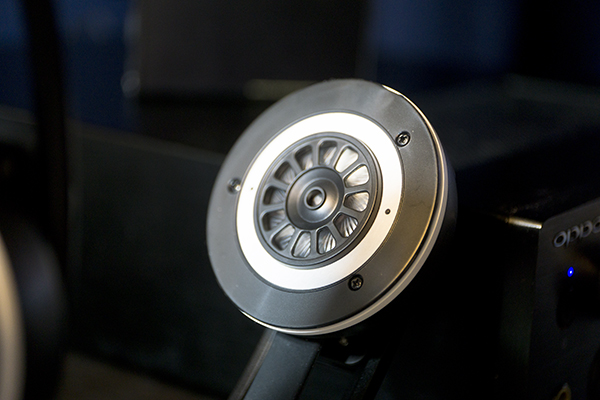 Midrange and Treble
Upon first listen and through to the moment I started typing this, the Urbanite retained a bright upper midrange which really helped air the presentation out. By comparison, my Vmoda M80 sounds boxed in and congested, the Urbanite a bit more spacious and effortless. Pretty good set up in the midrange and not bad at all, I must say. The experience is very enjoyable from a forwardness standpoint, as vocals seem to be upfront and lively, all be it lacking immersing qualities. I can call the midrange acceptably engaging, but I find it very odd to hear the lackluster tone on the low end combine with the more vivid upper most region of the midrange…the two are wildly different. I find the tone and texture to be overly artificial, lacking a true sense of neutrality.
I've noticed a bit too much grain in the vocalist experience by comparison to that damn Sony XB950BT that nuked the $199 and under crowd of portables. As far as the rest of the competition goes in this price tier, the Urbanite seems to offer a good sense of clarity. Again, what bugs me here is that the $100 On Ear Momentum is roughly the same in clarity to this Urbanite. Something went wrong here. The treble and upper most areas of the Urbanite are not only brighter than I feel comfortable with, but also lack substance and authority. Treble seems a bit recessive to my ears, all be it still a bit underwhelming. At this price range, I'd want the treble to exude more of a Philips Fidelio series type of upper end, something with more authority and a more solid feel to its presence. The Urbanites treble is quite artificial and unbecoming of a portable in the $200 world of headphones, as there are more than a few others ( one even from Sennheiser in the Momentum ) that are a few steps superior overall.
Guthrie Govan's The Outsider is a track that opens up with a potent piano key strike, although one of a different type of tonality than one would expect. Overly hot to my ears, it has been kind of a test bed for me lately to uncover which headphones are laid back, neutral or overly hot with treble reproduction. Sets like the Momentum and my Vmoda M80, AKG K167 and K550 are in the range of neutral, offering authoritative treble solidity and firmness without being overly harsh. Sets like the Fidelio L1 and M1 offer a more laid back upper end, yet still offer a weighted sound signature. The Urbanite and Koss BT540i are the only overly harsh offenders on treble response that I own in the sub $250 tier, dishing out a negatively euphoric sense of treble by comparison to the others mentioned here. Summed up, the Urbanite is artificial sounding and lacking substance on the low end as well as the treble.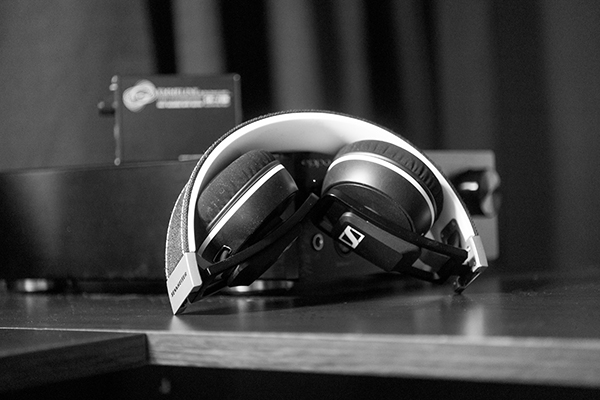 Comparisons
When comparisons between this headphone and my AKG K167 were done, I'd found the AKG houses a good weightiness and high definition sound, something that Sony XB950BT also offered, however the Urbanite sounded like something was wrong with the entire sound signature. Sadly, the Urbanite lacks an authoritative weightiness but it certainly isn't the worst offender around. I think this is an okay headphone overall but not great and not one that can compete with the last few portables I've experienced that really set the bar so damned high. This is what I call a "filler model", which are simply products that fill gaps between their popular models and flagships. After the recent string of incredible portables from other companies, most of which I keep as my own, the Urbanite is lost in the void somewhere without a place of its own.
Sony and AKG raised the bar very high, these few gem headphones released recently like the AKG K167, 267 and the Sony XB950BT offer such a high amount of realistic weight to the entire sonic void that it becomes unfair to compare what came before them. The AKG K267 is a bit pricier than the Urbanite and Momentum, yet offers much more clarity and a delicious sound signature. It is very clear that Sennheiser didn't try to aim for the headphone in charge of the under $200 crowd and try to make their new headphone at least somewhat on par. The Urbanite seems like it was just tossed into the mix. I say that because in the past few years of reviewing, I've not come across such an oddly designed headphone not only with regard to exterior traits, but also sonic traits as well. Hardly anything makes any sense in the Urbanite.
Click on next page for final thoughts…