Final Thoughts
I am actually pleasantly surprised by the MAZE compared to the older Throne from I-MEGO. It won't break the mold in terms of cutting edge headphone technology but what it does it actually does pretty competently. In an era where just about every $100 headphone goes for the jugular with bass overload and bling the MAZE actually sounded smoother than many consumer cans and presents a very understated but well put together form factor and design.
It inoffensive yet clear sound will find few detractors looking for a small portable headphone with decent isolation for everyday use. It's non-fatiguing nature and lightweight and comfortable design makes it an ideal budget commute headphone. At $130 though the MAZE has a plenty of competition. The likes of the Philips M1 is now a sub-$100 headphone on Amazon and the Harmon Kardon's Cl which is at an awesome $80. Other options include the more dynamic TMA-1X and if the price is right the always durable ATH M-50. If you prefer open cans then Grado is a very formidable barrier to the MAZE with the SR60e and SR80e coming in at around the same price if not lower. If it slips to around $75-99 then I think you might have a more acceptable sweet spot for the MAZE to gain some decent traction.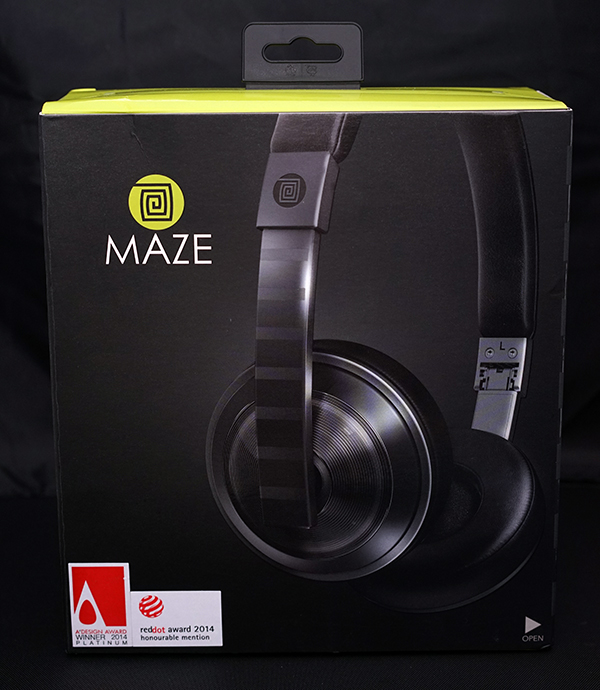 Technical Specifications
Driver Diameter: 40mm x 2
Frequency Response: 20 – 20,000Hz
Sensitivity: 121 +/- 3dB
Impedance: 32ohms
Cable: Detachable 1.2m cable
Connector: 3.5mm gold-plated stereo plug
Controller: In-line microphone
What's in the Box
Detachable 4ft (1.2m) audio cable with microphone controller
Compatible audio adaptor (apply to Samsung, Nokia and Song-Ericsson smartphone)
1/4" (6.3mm) Hi-Fi adaptor
Soft Travel Pouch
Price: $139.99
Link: Sharing is caring!