Sound Impressions
Summary
Neutral
The Flares Pro has a very neutral but spacious-sounding tonality. They are articulate, well extended, and convey an excellent level of nuanced detail with a surprisingly good turn of pace for a single dynamic driver.
Individual notes never trip over each no matter how fast the sequences are. Lingering decay is non-existent right across the frequency response, it is that tight. Timbre on the Flare Pro is clean and clear and very accurate with lower-pitched instrumental passages and a little more energetic emphasis in the upper mids and lower treble.
Power
I get a sense the Beryllium driver in the Flares Pro is not terribly efficient, say around sub-100dB because the top end of the frequency response really scales very well indeed with a good quality signal from a portable amp or even some efficient desktop amps.
Without a good signal or decent power, you get a slightly attenuated top end and less body in instrumental notes that some may classify as being on the bright side of things.
Amping
In some ways, this reminds me of the Campfire Audio Vega experience. The debate on the top end being sibilant or not could well be source and power dependent.
On some lesser sources, I felt the sound was a little bit ethereal on percussion timbre with a slight bias to upper harmonic partial overtones but pair it with a nice Class A portable amp such as the Lear FSM-02 V2, ALO Audio V5, or the mighty Bakoon HPA-01M and you get an entirely different top end with much better body and a more realistic and accurate sound.
Bass
Linear
The bass on the Flares Pro is tight, snappy, and linear in its delivery. The low-end extension is also excellent with a very clear-sounding sub-bass presence that isn't overly boosted but faster in its attack and decay than say the Fidue A91 dynamic driver and has an excellent body also.
From the 50Hz marker, there seems to be a very linear curve to the lower mids so you get next to no mid-bass bloom and top-notch instrumental clarity. This is the kind of bass performance I like, low on decay, not too fat sounding but with good texture, and able to deliver solid fundamentals without dominating the rest of the sound.
Sublime Quality
The entire low end is fast to my ear and also of sublime quality. In fact, the quality is so good that I, a person who really dislikes neutrality, was impressed enough to subjectively enjoy it.
The quality difference from the R2Pro model to this newer Pro model is hefty, at least in my opinion. Texture and tone are different: the R2Pro being noticeably more bloomed and this newer model being stark neutral and audibly faster.
The quality exceeds my expectations for the price and side by side with my Audeze iSine20 ($600) this new IEM from Flare Audio has bested it in fidelity across the board.
I can hear the grain in the Audeze, which is a Planar driver I previously thought had very good bass quality when comparing it to the new Pro IEM here from Flare Audio. I am in favor of calling this one of the cleanest bass experiences I've heard in a very long time in portable headphones.
Mids
Smooth
I find this IEM to be a bit mellow in placement and locale. It isn't V-shaped, but this isn't as forward as some other headphones out yonder, that is for sure. I think the placement is very similar to the R2PRO, a bit relaxed and easy to listen to without sounding overly in your face.
As for the quality allotted, the experience is once again, stellar. Besting the R2PRO before it noticeably and exceeding the midrange quality of a few of my custom IEMs and even my iSine20.
What is odd here is that tonality is quite neutral, but the smoothness factor is like butter and silk in the substance offered. What I mean by that is some headphones sound harsh and sharpened, others sound rounded on the edges and are forgiving and easy to listen to.
The latter is the case here with the midrange of this IEM. It is very non-fatiguing and silky smooth on dynamic impact in a physical sense of the word, which leads to the midrange feeling of a high-density factor, yet one that is also very easy to listen to for extended periods of time.
Engaging
This is not an overly engaging midrange, but it plays exceptionally well with anything I toss at it. Forward tracks sound more than forward enough for me and very V-shaped recordings are not sullied. This is an ideal placement of midrange: not too forward, not at all recessed.
If you have heard the Stax 007 Electrostatic headphone on a Stax amplifier, then you might get a window into what the midrange sounds like on this Flare Audio Pro IEM, as the 007 shares a similar setup.
This is an extremely clean, neutral (depending on the 007 version), hyper smooth, and lacking a harsh impact, but also kind of rounded on the edge work and not sharpened feeling. It is an interesting dynamic engagement, to say the very least.
Articulate
As for myself, I find the Flares Pro mids quite neutral, clear, and accurate sounding with a slight increase in energy beyond the 3-4k marker compared to the lower mids. The instrumental timbre is neutral and articulate rather than liquid or rich sounding but like Mike, I do find it is also pleasingly smooth.
Bass to mids transition is linear and well-controlled so instruments are positioned just a tiny bit behind vocals but not by a huge margin. Ultimately it will depend on the source track's mix which means high transparency marks for the Flare Pro. Vocals have a slight elevation but nothing overly forward and it doesn't skew the staging towards anything intimate.
Imaging
Imaging is excellent actually, though not quite on the same level as top tier customs such as the A18 or Katana it is aiming for the same type of control and precision. In some ways, the level of control reminds me of the CL1 from RHA which I rate very highly.
Spatial cues are very easy to pick out, particularly on acoustic passages where I think the Flares Pro excels on. Staging sounds spacious but it is not an out-of-your-head artificial experience or a vast arena type presentation, this has more of a typical concert hall experience and feels a bit more natural and live sounding.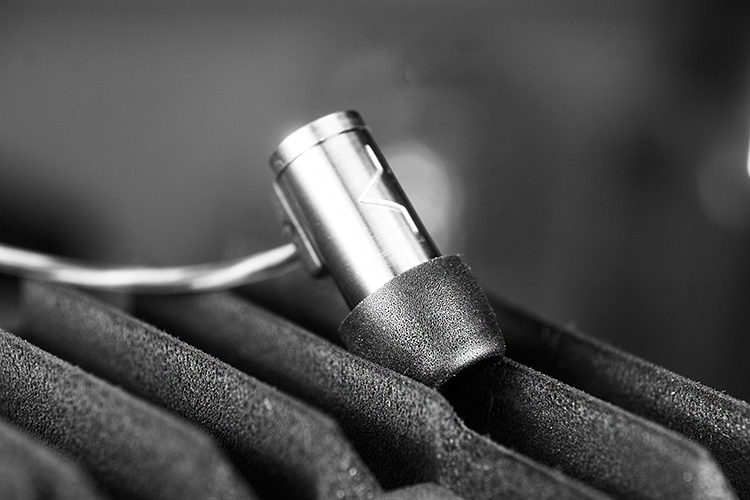 Treble

Quantity
I run with a +3dB up top at all times because I feel like there just isn't enough substance here to satisfy my treble needs. It feels a bit loose and overly lacking in an engaging factor.
Sadly, I find it too reserved up top on a subjective level. Is it bad? Hell no. It just lacks physical quantity enough to justify the excellent bass and mid-range allotted below it.
Quality
But again, that only applies to treble quantity and has nothing to do with quality, which once more is still very good. Reservations are fine to have and despite all that, I think just a small treble boost in the driver output would have been a wiser route.
Sparkle and density are the problems, this IEM simply doesn't have enough of it to sound totally linear with the IEM's bass and mid-range offerings with EQ disabled.

Source Matching
Treble on the Flares Pro ultimately will depend on your source matching and what you are feeding it. I am not in the EQ camp, I tend to prefer mixing and matching until I get the ideal setup.
As I mentioned before in my tonality thoughts the Flares Pro treble performance has a certain ethereal quality but with a particularly energetic focus coming from the upper mids into the lower treble and then again a little nudge post 10k which I find to be a perfectly normal sign-off.
Qualities
The Flares Pro top end is certainly incredibly clean, articulate, and throwing out perceptibly pleasing levels of detail. It is also fast and very precise.
However, it is a little further forward than the mids so percussive passages, particularly cymbal crashes will be quite dominant and slightly north of neutral. It is not harsh though and certainly not as peaky as the CL1 so I do not find this an overly fussy performance, but it is one that will draw your attention in.
Scaling
This driver can scale and suck up more power than you think though so the more you throw at it the better the treble gets for me.
For instance, the ALO Audio V5 portable tube amp sounds really nice with a good source track such as Daft Punk's Random Access Memories. This is a very good quality recording with proper dynamic range and less loudness clipping them some other recordings.
The intro on "Horizon" is absolutely perfect on the Flares Pro. It also brings out a very sweet mid-range on the Flares Pro and retains that linear bass which I just love but with slightly superior dynamics than weaker amp signals.
Bluetooth Sound Impressions
Stellar
Yes, this is, in fact, without even a hint of internal questioning or instinct swaying me to potentially state otherwise, perhaps the highest-fidelity portable Bluetooth experience I've ever heard.
The Bluetooth adapter isn't overly cumbersome when clipped to your shirt, thankfully. It pairs easily and quickly when combined with Apt-X Bluetooth, or standard, and the result is always a stellar performance.

I have never been overly impressed with BT, even with aptX added simply because the decoding capability and the compression will never be as good as wired. However, the Flares Pro aptX implementation is the best I have heard to date, nothing really comes close.
Is it best in class? I wouldn't like to say since I have not heard every permeation out there but it has better clarity and balance than the Pendulumic Stance S1+ headphones and a far better bass response to boot and I thought that was one of the better audiophile implementations of BT AptX.
Tonality Bias
I also didn't get that murkier boomy experience I had with a few other BT devices using aptX, everything remained very clean and clear. I did, however, get a slight tonal shift in favor of the Pro's low end and treble bias with the mids not quite as dynamic sounding and slightly less space around the vocals which fell back a touch compared to the wired version.
If you are into EDM and modern pop and RnB then this tonal bias might actually play nicely since the BT module sounded really good with the likes of DeadMau5, Major Lazer, and Drake.
Capability
Mike didn't mention it but the range is solid on the BT module at about 15m with a clear sight of the source. I got similar distances to the Pendulumic aptX powered Stance S1+ and it can cope with at least one wall blocking your source to around 10m with two walls it drops to a few meters but this is in line with every other BT 4.1 experience I have had to date.
Synergy
Efficiency
At the time of writing, no specs have been revealed to me but I have a fairly good grasp compared with volume measurements from other competing IEMs.
In comparison, you do need a lot more voltage to volume match compared to say the Noble Audio range and way above the Campfire Audio BA releases such as the Andromeda and Jupiter. It is not at the level of the RHA CL750 and CL1 which are rated at 150 ohms and 89dB but I would say the sensitivity rating is close to the 100dB marker.
Noise
The good news is that noise control, even on portable amps is excellent. Portable amps that tend to show up noise on efficient IEMs such as the ALO Audio V5 are completely silent with the Flares Pro, even in high gain.
That is a rock-solid pairing also with a sweeter mid-range, good body in the treble, and retention of that excellent sub-bass response. It was one of my favorite pairings out of the testing to date.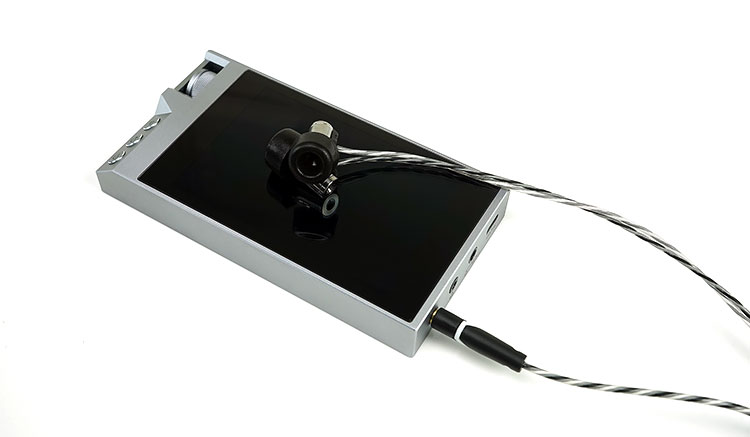 Power
The powerhouse current mode Bakoon HA-01M was a fabulous pairing with the Flares Pro and I normally reserve that amp for planars such as the Audeze LCD series because of it can drive them so well. In current mode output, I had tons of volume play with the Flares Pro, possibly as much as the LCD series without it getting too loud, distorting or clipping which really impressed me.
The typical Bakoon channel imbalance at low volume with a lot of BA IEMs was also a bit more restrained though still there and the noise was non-existent which told me a lot about the efficiency of the Flares Pro.
Tonally it also produced the best response out of all the amp pairings with perhaps the most accurate and real sound, especially in its treble response. The traditional voltage output of the Bakoon was not so good though producing a much brighter top end that didn't gel well with the Flares Pro.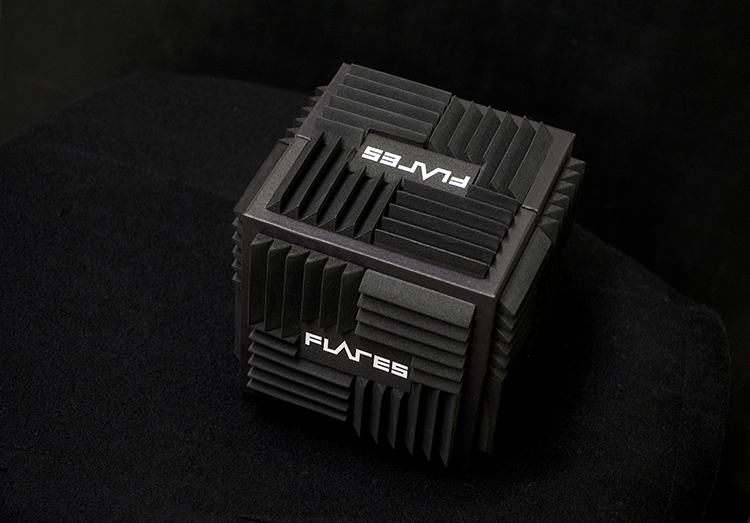 Our Verdict

I am very impressed with the overall capability and feature set of the Flares Pro at this price point. There is a huge amount of value in what Flare Audio are offering at £349 from wired/Bluetooth options, an impressive array of good quality tips, and a very cool retail package that speaks volumes of their Pro Audio Heritage.
Sound
All of this would be for nothing if the sound quality wasn't up to par and it is and then some. I do throw in the caveat that I believe power is the key to unlocking the Flares Pro but even so, it's wonderfully neutral with a little kick in the sub-bass that is clean, clear and very detailed. Mids are neutral but smooth, the control is excellent and the imaging very precise. Nuanced detail at this price point is abundant.
The energy picks up a little towards the top end. Pairings and source tracks will play a role but if you enjoy accuracy, neutrality, and a high level of engagement then the Flares Pro will give you plenty of that.
Tips
Careful with the tips, some are quite fragile and they do range in terms of performance with the most fragile of all, the audiophile EARFOAMs being the best performer but do make sure they are in deep enough to get a solid seal.
Value Add
The BT alternative is top-notch also with a very competitive performance that I personally think is unrivaled. Certainly, it puts most BT aptX headphones and earphones that I have heard firmly in a darkened corner.
Of course, you won't get the performance of wired, in fact, the tonal bias shifts just a tiny bit but I do love it for its ease of use, small form factor, and pair rather nicely with EDM.

The new Flare Audio Pro is, without question, a great value product. The IEM by itself is a steal for that price, but you are also getting an awesome box, detachable cable, and easily the best Bluetooth adapter (The W-DAC) that I've ever played with.
This is not for music lovers who want a lot of tone exaggeration, like me. This is for purists, undoubtedly. It offers sublime bass and mid-quality that exceeds IEM's near double the price and even more. Great job Davies and team Flare Audio for another great product release.
Flare Audio Flares Pro Technical Specifications
Dual Jet sound balancing technology
Anti-Resonance Technology
Acoustic Lens Technology
Bluetooth® v4.1 with APT-X connectivity
Balanced Class A-B outputs
Balanced MMCX connections
Grade 5 Titanium earpieces
Uniquely switchable between wireless and a 3.5mm jack cable, all included