With a grand following of customers, DUNU has allowed themselves to test the market with a plethora of products. Most of which have been the result of innovation and novel technologies in an already saturated marketplace. Fortunately, critics and consumers alike have welcomed their offerings and DUNU have climbed the industry ladder since their humble beginnings.
One of their first hybrid IEMs, the DUNU DN-1000 set the scene to what DUNU was capable of. The DN-2000 and DN-2000J were soon to follow with great vocal clarity and articulate bass. With just these two hybrids alone, the cult of DUNU followers has exponentially grown and have earned the company a great deal of respect across the board.
However, DUNU has certainly not gotten complacent as the company has released yet another generation of hybrids to truly showcase their achievements and working prowess. The first in-line of this new collection is the DN-2002, a hybrid design featuring 2 dynamic bass drivers and 2 balanced-armature drivers. The aim being to achieve a powerful and well-rounded low-end of a dynamic driver and the clarity and pace of a balanced-armature one.
The DN-2002 retails at a moderately priced $379 which is only $30 more than their recent DN-2000J release. Rated at 10 Ohm resistance and 106 dB sensitivity, the DN-2002 weighs in at a light 24 grams.
The box & accessories
The packaging of DUNU has remained to be their trademark matte black finish with a close-up picture of the IEMS on the outer leaflet of the box. Overall, the design language is clean but could have been made more minimalist with all the necessary information included in a manual inside. Nevertheless, DUNU has gone for practicality by allowing the easy opening of their box which has a standard magnetic latch to reveal the IEMs.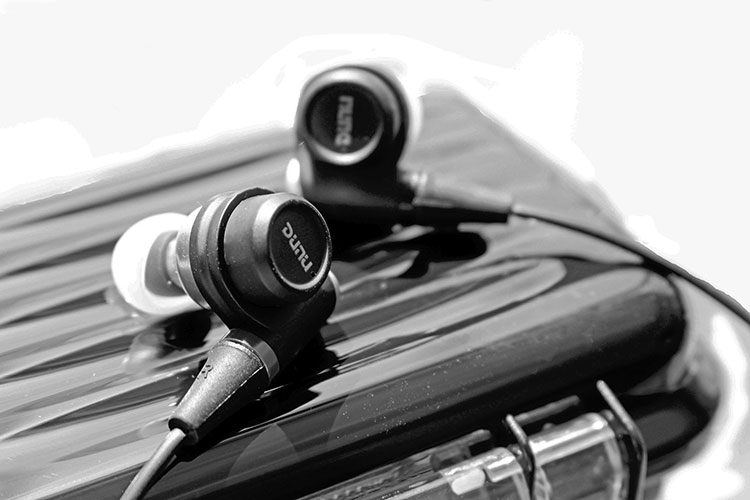 Also included within the box are the wealth of accessories that DUNU have been providing for virtually all of their IEMS. The only difference is that this time they have collaborated with SpinFit as well as Comply for their premium earphone tips. The rest of the accessories include a hard pelican travel case, 6.35 mm female to 3.5mm male adapter, shirt clip, ear-hook, and paper manual.
The Design & Build
The design of the DN-2002 is a stark departure from their traditional bullet-shelled housing. They are no strangers to drawing inspiration from elsewhere and this time it looks like they have used Audio Technica's older IEM designs as a benchmark. While not the most appealing design, it is certainly durable with a CNC-milled steel chassis and high-quality plastic rear.
The cable adopts the same non-braided plastic finish that DUNU have used in plenty of their other creations. However, they have made the DN-2002 detachable with a rotation-locked MMCX connector. Both the Y-split and L-shaped jack have secure connections and look to be sturdy enough for the daily commute. I am also pleased to see that DUNU has kept their cable tie accessory which is a neat little practical feature to keep the overall product tidy and easier to store.
The Fit & Isolation
The fit of the DUNU DN-2002 was not all too comfortable for extended periods of listening. This is an area which I feel DUNU could have worked upon to deliver a more ergonomic product to suit longer periods of wear. The Comply ear tips do help a bit in this aspect but the housing design lets the overall comfort of the monitor down.
Noise isolation, on the other hand, is beyond average; DUNU has really improved upon this aspect since the DUNU DN-2000J which had suboptimal protection against ambient noise.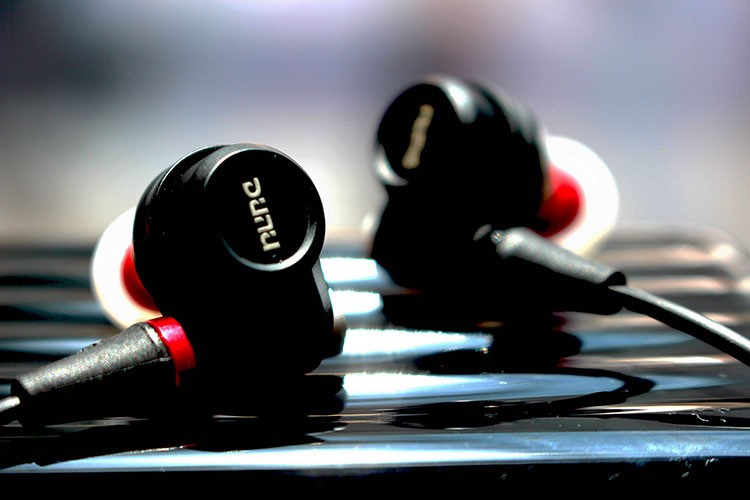 Sound Impressions
Bass
With the two dynamic drivers, the bass of the DN-2002 is surprisingly taut with clean decay and articulacy. This has been a trait which DUNU seem to nail perfectly – a rich and impactful bass that is musical while still retaining detail and coherence. Next to the DN-2000J, the DN-2002 has a bit less impact and authority although this is not really a night and day difference. The DN-2000J still remains the IEM to beat when it comes down to a powerfully controlled low-end but the DN-2002's bass is still impressive and provides ample body for those wishing to avoid bass-light signatures. In Beyoncé's "Video Phone", 64 Audio's U12 eclipses the DN-2002's bass in terms of kick and reverberation however the DN-2002 provides better speed and control. The same can be said for the DN-2000 which although has a mightier sub-bass presence than the DN-2002, sounds somewhat boomier than the latter.
Mids
The midrange frequencies of the DN-2002 are somewhat of an exodus from the DUNU house sound. It is not as crisp, for example, as the DUNU DN-2000J or the DUNU Titan 3 but rather portrays a more natural and fuller-bodied tonality. Detail levels still remain outstanding with the DN-2002 able to retrieve subtle nuances and auditory cues from within tracks. Unlike the mild u-shaped imposition of the DN-2000J, the DN-2002 sounds relatively flatter and more in line with a neutral character. A degree of warmth is worked into the lower midrange portion which makes male vocals sound fuller than both the Rock-it Sounds R-50 and DN-2000J. Apart from a small peak in the 3-5 kHz territories, the DN-2002 has no elevation in the upper midrange concurring with its more neutral-prone tonality. There is a little sibilance, however, in some compressed tracks but this has since been improved from the DN-2000J's often strident presentation of upper midrange to lower treble notes.
Treble
The high frequencies of the DUNU DN-2002 are very well-behaved with no stridencies or harshness in tracks. Although there is a good extension, the DN-2002 is relatively more subdued than DUNU's other hybrids including the DN-2000 and DN-2000J. That is not to say that the IEM is dark, however, as again, the DN-2002 generally leans towards a balanced signature. The DUNU Titan 5 can be considered to be DUNU's darker offering with a voluminous bass that renders a less extensive perceived treble. This IEM would, therefore, best be suited to those craving for a strong low-end performance with a decently extensive yet non-abrasive treble.
Soundstage & Imaging
The soundstage of the DN-2002 is very similar to that of the DN-2000J. The only real difference is that the midrange of the DN-2002 is slightly more forward resulting in a more narrowed perceived presentation of vocals. Instrument separation is also beyond average and has always been one of DUNU's strength along with its expansive sound presentation.
Matchability
The DN-2002 has a sensitivity of 10 Ohms and 106 dB sensitivity. This means that it is relatively easy to drive and is more akin to Shure's SE846 efficient IEM.
FiiO X7
The Fiio X7 is a great pairing with the DN-2002. The overall sound becomes more holographic and the soundstage is relatively larger than out of a standard mobile or laptop device. The X7 imparts no color onto the DN-2002's signature as it a relatively neutral DAP. It does, however, convey a more relaxed sound with transients not as forthright as that of the iBasso DX90 DAP.
Schiit Yggdrasil DAC & ALO's Continental Dual Mono Amp
Although this combination may be considered overkill by some people, it was merely used to test the boundaries of what the DN-2002 was capable of. Indeed, the DN-2002 did scale up but there was a limit to what it could achieve. The sound became more detailed and intelligible with some musicality infused into the mix through ALO's magic CDM amp. Soundstage dimensions also scaled up with a more holographic and expansive field of sound.
Final Thoughts
Overall, the DUNU DN-2002 represents a very solid choice in DUNU's latest line-up of hybrid IEMs. While it does not excel particularly in any areas, it might be DUNU's best all-rounder with a full natural vocal range, strong low-end performance, and linear treble. There are some areas of improvement and this most notably boils down to the comfort levels which although average in the short run become a bit of an issue in the long-run. Thus, DUNU should strive for a more ergonomic approach in their next set of earphones to truly abolish this issue once and for all. At a price of $379, the DN-2002 is respectively priced amongst competitors and deserves an opportunity to listen to. Stay tuned for more.
Technical Specifications
Type: 2 * Dynamic(10mm) + 2 * BA
Sensitivity: 106+/-2dB
Frequency Response: 10Hz-40KHz
Impedance: 10Ω
Plug Size: 3.5mm
Cord Length: 1.2m
Weight: 24g