Having already reviewed their Genus V2 IEMs, which can be found here, Rock Jaw is already back in action with the release of the "award-winning" Clarito IEMs. At just an entry-level price of £23.95, Rockjaw has garnered the interest of mainstream buyers looking for that affordable and yet sonically appealing solution.
A small-time British Audio company, Rockjaw was founded in the bedroom with one vision in mind – to "exceed expectations in every part of [their] business". Having a plethora of workers from the music industry such as studio techs & DJs, Rockjaw's inventory goes through vigorous testing with the entire product range being built from scratch.
The Clarito IEM features 8mm dynamic drivers with 16 Ohm resistance and 108 dB sensitivity. Unlike its older siblings, it does not utilize a filter system but does emulate their design.
Box & Accessories
As with the Alfa Genus V2s, the Clarito IEMs come in an industrial-designed box. In my opinion, the packaging could do with a facelift to re-haul it from a more gimmicky design to one which is more minimalist and premium looking.
Included within the box are the Clarito IEMs themselves which rest on a foam insert along with 3 sets of silicone ear tips (small, medium and large). Also included is a small carrying pouch and shirt clip.
Build Quality
The Clarito IEM, as mentioned, borrows its design from the Genus V2 set of in-ears. The build, regardless of the price, is rather nice with its aluminum finish and sturdy construction. As with the rubber cables and secure Y-split and L-shaped jack, the Clarito is very well built and designed. It is pretty easy to recommend these for the wear and tear of the daily commute.
Fit & Seal
Despite the slightly larger bullet-shaped design, the Clarito IEMs are a comfortable straight-down fit with the right sized ear-tips. Of course, the listening experience would improve with Comply ear tips but needless to say, these earphones are ideal for long listening sessions. Isolation levels are also beyond average with the ability of the IEMs to block out a moderate level of  ambient noise.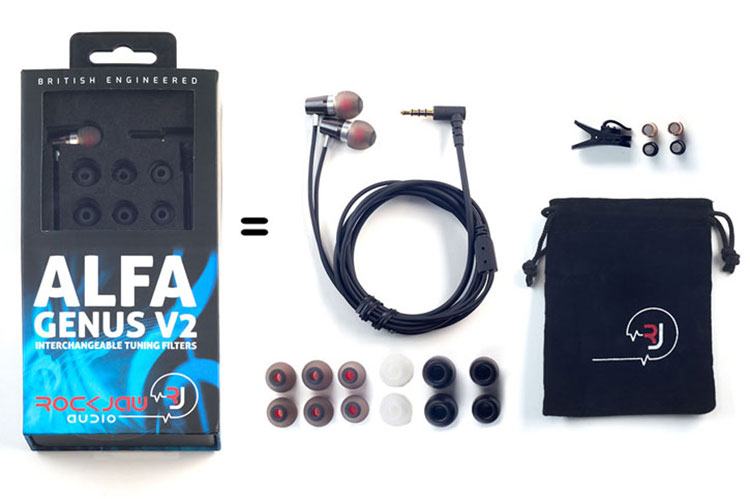 Sound Impressions
Lows
The Clarito has an extensive sub-bass which reaches deep with good impact and presence. With that said, however, the Rock-it Sounds R-50 bests the Clarito in terms of speed and articulacy and the Sennheiser Momentum IEMs beats the Clarito in bass tonality. For the price, though, the Clarito does punches above its weight in the low-end department with a full-bodied and authoritative bass-line. In SNRO's "Hotline Bling", bass digs deep with great texture and depth with each note decaying when called for. Similarly, in Jafu's "No More", the bass presents with a very pleasant timbre and texture. The downside to the bass is that the lower frequencies can become overwhelming and downright bloaty in slightly bass-emphasised tracks.
Mids
The midrange of the Clarito IEMs has decent levels of clarity which you would not expect for an IEM at its price point. However, the overwhelming bass bleeds into the lower midrange and detracts from this part of the frequency spectrum. With some EQing in the 0-500 Hz territories, though, this can be altered to allow the midrange to show off its technical abilities. The tonality of the midrange is more towards the warm side of neutral due to help from the lower frequencies. The upper mids are elevated to give a heightened sense of clarity. While this does make the sound have a clearer perceived sound, there could have been more low-mids to seamlessly transition the bass into the midrange frequencies.
Highs
This is not an airy or well extended IEM you would find to show off treble sensibilities. However, it presents an agreeable character which does not suffer harshness or peaks that would otherwise detract from the overall sound. Compared to the Rock-it Sounds R-50, the Clarito IEMs have less energy in the high-frequency department but comparatively less sibilance and stridency.
Soundstage & Imaging
The Clarito IEMs present with a more intimate staging of sound with below average levels of instrument separation and distance. For the price, though, it is hard to argue with the imaging compared with more expensive offerings.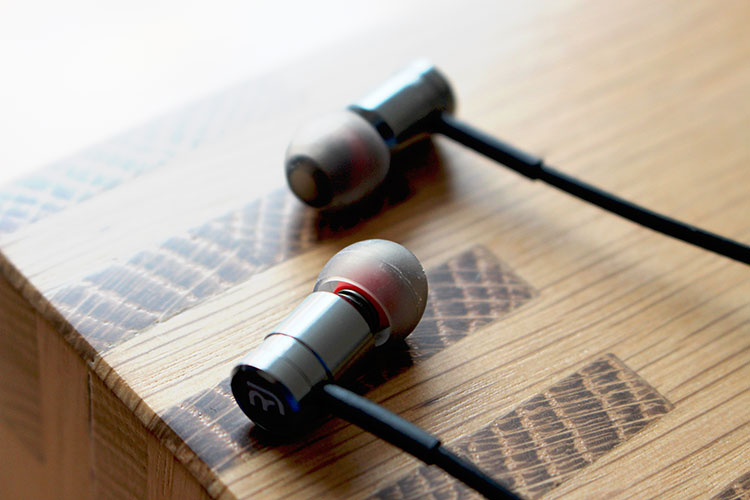 Clarito Final Thoughts
Overall then, the Rockjaw Clarito IEMs are an affordable solution to those looking for a durable and yet sonically inoffensive number. While they are not the most audiophilic set of in-ears around, they are a fun pair for the casual listener and would be a good go-to option for a gym user. For £24, Rockjaw has released a solid entry-level option with good design and material selection that would last for many years to come. Perhaps an in-line remote would tempt more buyers but Rockjaw should be careful not to compromise other aspects in future models to appease this particular market.
Specification:
Drivers: 8mm dynamic
Compatible with iOS / Android / Windows Smartphones
Impedance: 16Ω
Sensitivity: 108+/-3db
Frequency response: 20 – 20000Hz
Cord Length: 1.2M
Jack type: Gold plated 3.5mm (right angle jack)
Eartips included: (S/M/L) silicone
Eartips included: (S/M/L) silicone | (M/L) memory foam | (S) double flange.