The Phiaton BT460 Bluetooth Headphones are a closed-back dynamic driver portable headphone with BT capability. They are priced at $199.
Disclaimer: The Phiaton BT460 sent to us is a sample in exchange for our honest opinion. We thank the team at Phiaton for giving us this opportunity. 
To read more about wireless products we reviewed on Headfonics click here.
Phiaton has entered the modern over-ear Bluetooth scene, standing in the river alongside many other companies now and struggling for the attention of the general consumer or traveler with their newer BT460 model.
Today, I will be diving into the river as well, wading through the deeper waters and placing said BT460 through an intense gauntlet of trials. Let the testing begin.
The BT460 – Design
The headphone comes with a standard USB-charging cable and a 3.5mm cable option. The box is a-typical. I am at a bit of a loss for words here with regard to design, as I dearly miss old school Phiaton appeal: black carbon fiber with red highlights a'la one of my favorite older portables called the MS400.
Yum. One of the best-looking headphones out there, at least in my opinion, that MS400, PS320, and PS500 had been.
Quality
Phiaton seemed to downgrade in quality across the board with the newer generation of portables. This model comes in a few different color sets, but I can't help but score design with a shoulder shrug. I am having fit issues, due to the tension of the band itself being too loose to be stable on my head.
I can walk with it but I cannot cycle and hit a small bump without it popping right off my noggin. The pads are also on-ear but of a length tall enough to be full size. It is an odd shape and I don't find it comfortable. The pads are plenty soft, sure. But, as mentioned, the shape of the pad itself is very odd.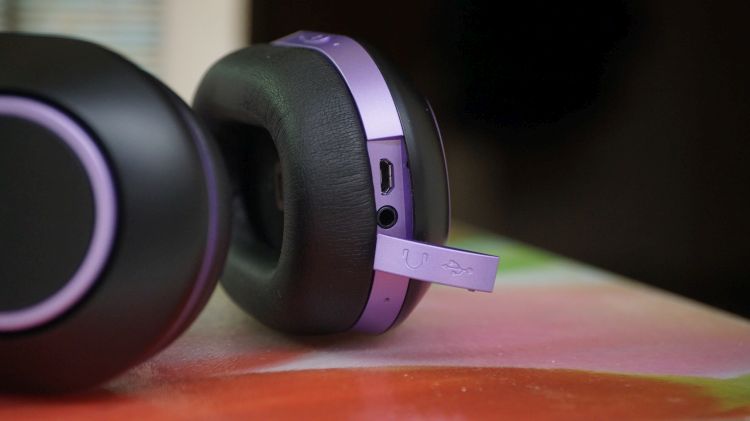 Port Hatch
There is a small hatch that covers the audio in-port on the bottom of one side of the cup…and you can't get it out of the way of semi poking you or looking obtuse…unless you rip the door right off. I don't want to rip the door off. I shouldn't have to break that little piece off, but if the 3.5mm cable is on, I simply am forced to walk around with a weird little rectangle jetting out to one side.
It is an eyesore. This needs a revision immediately and within the first minutes of using the headphone the first time, it became severely annoying. No more latches and port covers. They are not needed.
Recessed ports alone are fine and don't stick out, so you don't really need another plastic piece covering it that is going to just hang there when the cable method is being used. Let's avoid this in the future at all costs, shall we?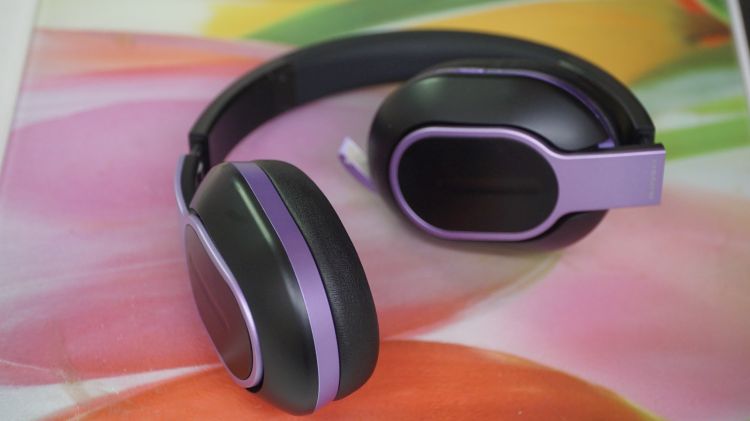 Sound Impressions
Bass
I would consider this BT460 on the lower end of "moderate" bass quantity. There is a nice amount of engaging dynamics (IE: physical impact and kick) enough to keep it interesting. The problem there is substance factor, as there just isn't enough heft to the lower end of the spectrum.
The end result is a dynamic impact quantity that is plentiful but with a lacking physical substance factor behind it. It feels overly thin at times, especially so on very bass tracks. Generally, it is not a combination I am fond of, but I found the quality to be good for the sub $200 portable Bluetooth headphone tier.
When EQ comes into play, the BT460 has some issues with the physical response and retaining control past +3dB. That is on the low end of things for me as a tester, I prefer to see a +5dB before I notice shake and distortion.
For a Bluetooth headphone though? This is fine. Not many other BT headphones out there anyway with quality like this in the full-size market, to begin with, so I can surely forgive EQ responsiveness not performing as admirably as normal non-BT headphones.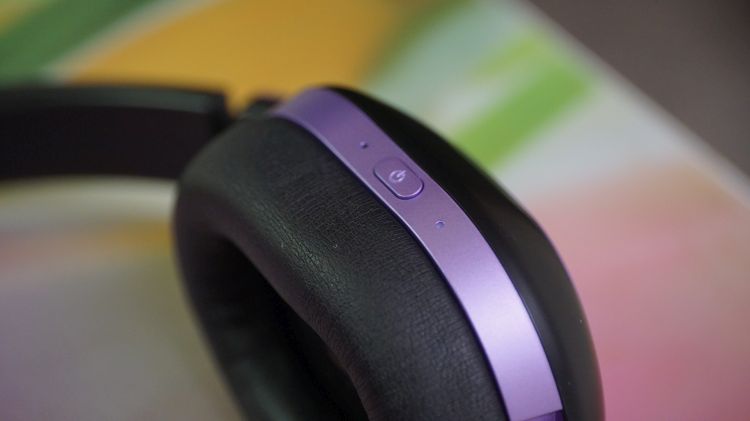 Mids
This headphone has a very good forwardness factor, which to me was untypical of sub $200 headphones in general. You just rarely hear forward mids in this type of a product these days and it feels great to know that vocal experiences were very nicely set-up and tailored for use with this model from Phiaton.
If you are a frequent traveler, this might be a good option for you if you are only using your cell phone as a source and if you really enjoy Amy Winehouse and Sinatra type tracks. If so, you should feel nice knowing there is finally a forward midrange BT set out there with a nice quality too.
A while back, I reviewed another portable BT headphone by a company named FIIL, which sells for roughly the same price as this BT460 here from Phiaton. And, with regard to midrange, the Phiaton certainly has the clarity edge, but that seems about the limit to superiority over it. The FIIL had a lot more features to offer at the same price and was also more comfortable for me. But, with the midrange in mind, we certainly give the trophy here to the BT460 in the realm of vocalist experiences.
They did a good job here, I can't really name many other full =-size BT headphones that are both forward and of good quality at the same time. In fact, just the FIIL Diva, really, is the only competition I can even recall.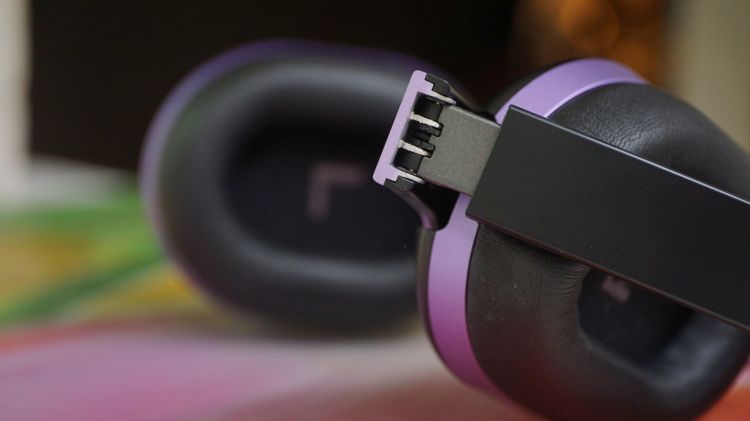 Treble
I wouldn't go as far as calling it artificial sounding, I would call the top end of this headphone something more along the lines of potentially too middle ground and lacking substance again.
Quality overall is fine, but sometimes I feel a lack of dynamic impact. In other instances, I feel like the treble end of the BT460 is lacking density factor, too aired out. In turn, that can sometimes actually help the staging and imaging prowess. What is there on the top end is just fine. For a BT headphone, this is okay. Screaming guitars and violins sound engaging enough, but my ear craves more solidity and less thinness.
The headphone is not exactly bright sounding, but I am experiencing elevation for sure. What I mean by that is that this BT460 exudes a cooler temperature up there, but also one with some bite factor. Not too much, but enough for me to rank it as "engaging".
And that is a good thing, we don't want dullness or muting. But, we also don't want artificial tonality and sometimes I pick up on that in this headphone. I circle back to pricing and the fact that it is a Bluetooth headphone as well. With that in mind, in BT mode, the headphone still performs admirably so.
Imaging
I am not surprised that this BT headphone has good imaging properties, as a lot of it has to do with the tonality and presentation qualities of the upper mids and the treble response as well. Both of those parts combined seemed to offer a very nice imaging experience!
While not as detailed or deep as the FIIL, it is certainly a wider feeling, as well as more centralized and focused for realism in the midrange vocal experience. The void isn't large, but it feels coherent and that is a fantastic quality that can exist in a Bluetooth model.
As mentioned, Bluetooth headphones typically do not offer a large sound field. It is quite unique sometimes in this model to be that vividly engaged in the midrange and to also feel a good depth and air in the spaces between. This is not a staging juggernaut, but it is a good performer for sure in the sound stage department.
Bluetooth
For what it is worth, pretty much all Bluetooth headphones these days have a very strong connection to sources. When I use my newer Noontec BT node, which outputs Bluetooth on a very nice quality level, the BT460 pairs fast and never cuts out.
Pairings
Paired with my Samsung J7 phone, I get some hiss that I am not fond of but I do not fault the Phiaton here at all. I mention only because with better output, comes a better response on the BT460 it seems. Via my USB AZIO Bluetooth device, I hear the same static as my phone. With a newer iPhone, I near no static.
Hum
Point here is that it seems the BT460 picks up on static hum via BT but is capable of very clean sound if the source Bluetooth device is in turn…very good.  These same tests with some other BT headphones resulted in opposite results, so it is possible that the BT460 is not fond of older generation BT functions on cell phones and older style USB Bluetooth adapters.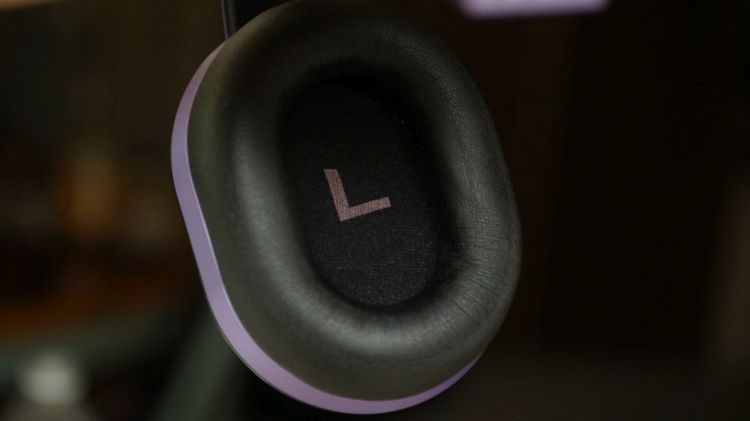 Touch Control
On the right earpiece, there is a touch bar that you can toggle with a finger to raise the volume up and down. Sadly, it just isn't super easy to get right for me and I often find myself swiping up and receiving no volume change. Not always. Sometimes, it works like a charm, then just stops working altogether.
I am not sure what to think about that, but the concept and design are pretty neat, I suppose. I like being able to adjust the volume easily and when it works, it really is nice to have.
As with every Bluetooth touchpad sensor headphone, when tilting my head to one side or even touching a button on the earcup and also when configured to certain USB enabled BT dongles, Windows Media Player just sprouts on automatically. When I move my head and the controls touch something like my shoulder, things happen on the headphone
I don't want them to. I don't want any controls on the bottom of the cups, they need to be on the top to prevent all that.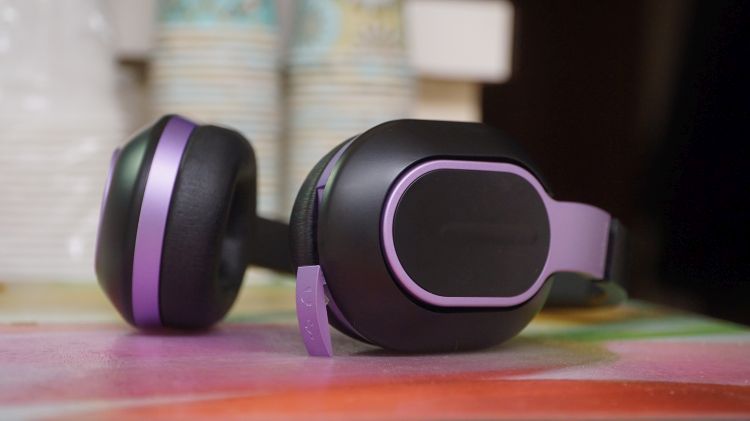 Our Verdict
This is a good headphone, I can't see anyone questioning that. It has some issues with bass and treble density and I think that could easily be tweaked with a driver re-tune. I also think the treble is just a bit too middle ground to exist on top of the very nice midrange. For vocals, this is probably the go-to BT headphone I've come across.
I think that port/hatch needs to go in the next model, make sure that never gets designed in again. I'd also prefer buttons on the top of the cups, instead of the bottom. That way, they don't be as obstructive as often.
For now, Phiaton has done pretty good with this one. It has a lot of competition though in the new Noontec BT headphone and the FILL DIVA. But, it this BT460 is certainly on the list of potential guys to purchase in the Bluetooth arena of 2017.
Phiaton BT460 Technical Specifications
Type: 40 mm Driver Unit
Frequency Range: 10 Hz ~ 27 kHz
Impedance: 32 Ohm
THD: Less than 5% up to 1kHz
Sensitivity: 99 dB at 1 kHz
Input Power: 1,000 mW
Weight: 0.44 lb / 240 g (Without cord)
Communication Network: Bluetooth 4.0
Operating Range: Within 10 m / 33 ft.
Call Time: 20 hrs
Music Play Time: 20 hrs
Standby Time: 110 hrs
Full Charge Time: 3 hrs
Bluetoot Profile Support: HFP v1.6 / HSP v1.2 / A2DP v1.3 / AVRCP v1.5
Audio Codec: SBC, aptX, AAC