2013 has been an interesting year for us at Headfonics in terms of product reviews. When I look back on our review catalog we did fewer headphones and more amps and DAC's and in some ways that are reflected in our lists this year. More so than last year.
2013 if anything was the year of the convergence device such as iFi Audio, Cypher Lab's Theorem 720, the Centrance Hifi M8, and the revival of the audiophile DAP continued with the FiiO X3 and the Ibasso DX50.
It wasn't really until RMAF 2013 did we get to see anything really exciting in terms of headphones with Audeze's launch of the X and XC variants of the LCD headphone range and slightly earlier the megabucks Abyss planer (sadly we have yet to review the Abyss but we soon will in 2014).
In earphone world, we continue to see the rise of customs with JH Audio's Roxanne taking the glory at RMAF but also some really solid new entries such as Minerva's Mi-Performer Pro/Artist (review out January 2, 2014), the RHA MA750i budget king and the continued rise of dual dynamic. We saw a few raspberries also where I didn't really expect with some of the new Westone range but that's life I guess and makes the whole hobby interesting.
So we took a time out and gathered our own personal favorites from 2013's review list and put them together in a top 10, we hope you like, I am sure you will agree and disagree in equal numbers but if you do there is still time to grab one before the stores close for the holidays. Let us kick off with my own top 10 then after which you can review 24bit's top 10 also.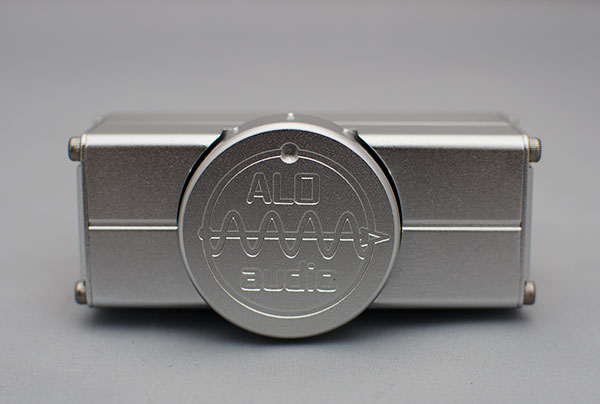 Marcus's 2013 Picks
SRP: $299
The form factor is unique, the volume knob is superlative and the balanced and single-ended amp/dac in a matchbox is perfect for transportable laptop solutions at a really nice $299 price. I had some concerns about the lack of bite and the general grand soundstage with some slight loss of intimacy especially for IEM's but you can't knock the easy-going tones of the Island and really nice bass response for headphones.
9. FiiO X3
SRP: $199
A revitalized project from 2011 gave birth in 2013 to the X3 DAP from FiiO which followed much the same if slightly less tortured route as the Ibasso DX50 in terms of UI development. Some will prefer the warmer response of the X3 over the more neutral DX50 but the dated design will soon give way to the stellar looking X5 in 2014.
Kudos to FiiO for opening up the DAC potential and of course the very wide array of playback formats meaning audiophiles will not have to suffer endless conversions of their favorite 24/92 tracks.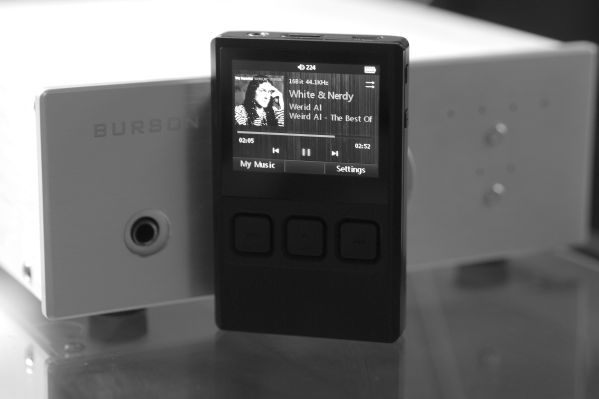 8. Ibasso DX50
SRP: $239.00
A myriad of problems in the UI should not disguise the fact the DX50 is one beautiful looking DAP with a wonderfully natural sounding tonality that almost matches its higher-end rivals such as the AK series.
The onboard and SD card slot plus OTG capability gives it a heck of an expansion option for those with large libraries and the firmware revisions have been coming thick and fast to suggest the DX50 is being taken very seriously and Ibasso is listening and reacting quickly to user requests.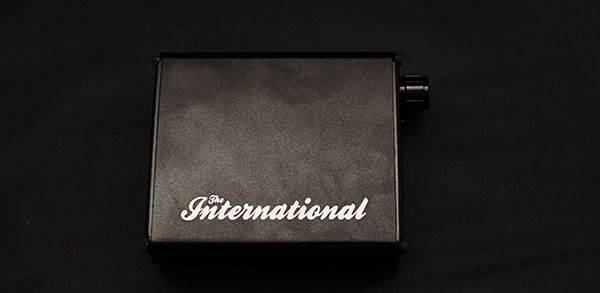 7. The ALO Audio International
https://www.aloaudio.com/
SRP: $599
I have played with amps that are more powerful, amps with say better mids and amps with igadget friendliness but in all honesty, the International is so flexible and such a mature amplifier and high-quality portable DAC that its really one heck of a keeper for me.
If you want one all-in solution for IEM's, PC playback, and headphones I honestly can't speak highly enough regarding the International.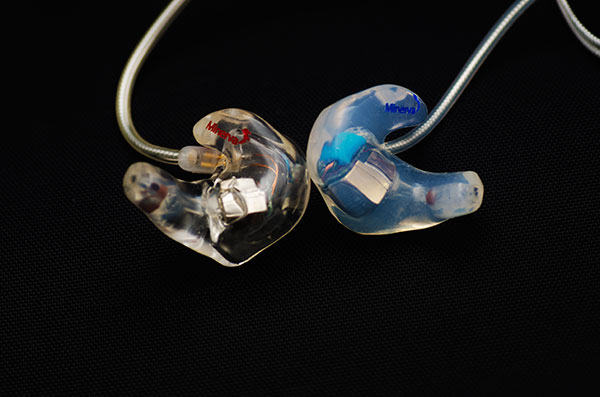 6. Minerva Mi-Performer Pro/Artist Custom IEM (2013)
SRP: £375
This review is due out on the 2nd Jan 2014 and having only experienced the UM Merlin as a custom the Mi-performer artist (acrylic, pro is silicone) really competes excellently for a lesser price. It is a triple BA custom setup and a perfect seal giving tons of engaging clear and neutral tonality and a pleasing lower treble response that is oh so forgiving to my sensitive ears.
Not as expansive as the Merlin given the Merlin has that dynamic driver, think of this as the more intimate and involving custom that won't break the bank. Extra kudos to the customer service team for the wonderful support and a jaw-dropping 10-day turnaround for the manufacturing which puts UM to shame.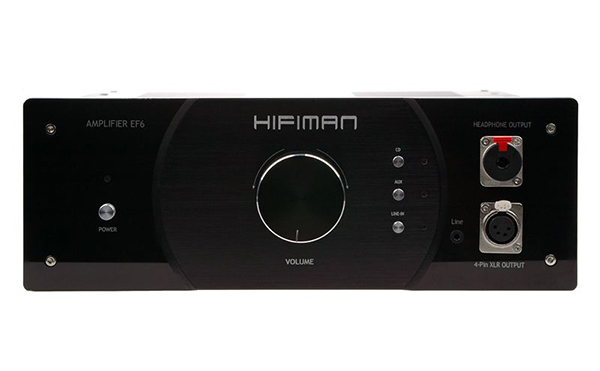 5. Hifiman EF6 (2013)
SRP: $1599.00
Beautifully warm and liquid sounding powerhouse class A amp that just begs to be permanently connected to my HE6 and does a resoundingly good job with the often treble happy T1.
It is a huge amp for headphone use but its worth every cent and can be a difference-maker in any top-end system setup. Some may prefer the more dynamic punchier Mjolnir but the EF6 nicks it for me with its effortless and pleasing tonality
.
4. Cypher Labs Theorem 720 (2013)
SRP: $799.00
Lovely Android/iOS DAC/AMP that's a bit on the big side but with a really nice neutral amp showing off just what Cypher Labs are really capable of doing. I think this was a hugely important step into the world of amplification for them and not just DAC technology. The resulting Duet amp is proof positive of their growing confidence in doing amps on their own.
The one drawback is the performance with IEM's but in reality, they said that it is not suited to IEM's in the first place so how much these counts are down to what IEM you have.
3. RHA MA750i IEM's (2013)
SRP: £89.95
It is very hard to recommend $300 universal dynamic earphones these days when the MA750i is selling for $130. This is a beautifully crafted and well packaged high-end budget universal IEM that delivers on excellent sound quality with a more than agile and articulate top end, a well-controlled bass response, and a mids section that is clear and accurate.
It is hard to think beyond this as a go-to commute and everyday earphone that gives you comfort with its robust engineering and style as well as a sound that punches way above its price.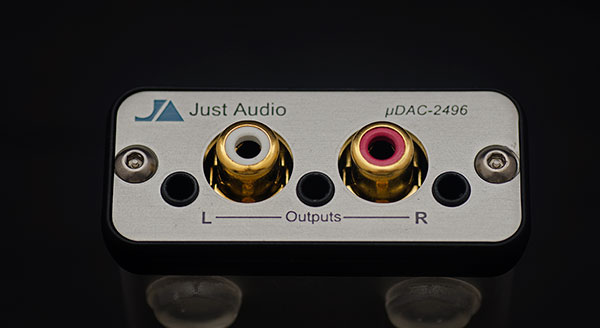 2. Just Audio UDAC 24/96 (2013)
SRP: £350 (EU) Outside UK/EU: £291.67
Wow, the giant killer, this little matchbox size dual WM8740 DAC has balanced, RCA single and line out and kicks like a mule besting some DAC's that are twice the price.
Wonderfully engineered by Just Audio UK these guys know what they are doing with old DAC chips and USB power suppliers better than most in the market and it really shows with a dynamic and vibrant tonality that exudes confidence and power.
1. The VorzAMP Duo from Vorzüge (2013)
SRP: $520
Awesome tonality, beautifully built, lots of kick-ass gain boosts, and a form factor perfect for the AK series of DAPs. What's not to like about this little wonder amp.
Some might find the 10db bass and 5db treble gain switches a bit much and the purist might not even touch them (opt for the PURE II instead) but for those with treble sharp easy to drive cans this little fella can tame them and add some nice musicality to boot. This is a mids performer.
OK so no cans stood out for me in my own reviews this year sad to say but I think that will change in the New Year with some stellar names about to be reviewed. Luckily 24BIT managed to get his hands on some awesome cans Stateside so here are his picks for 2013.
Mike's 2013 Picks
10. The AKG K712 (2013)
SRP: $699
Boasting incredible staging qualities with an unexpectedly incredible bass texture, the K712 drastically raised the bar for the future K700 family. The headphone is exceptionally comfortable, light, and efficient.
A genre master, nothing sounds bad on this headphone. From movies to gaming, classical to rock the K712 breezes through with one of the best and smoothest low ends on a dynamic driver headphone I've ever heard. Reference grade in tone and balance, the K712 is an exceptional value in its price tier.
9. The Mad Dog by MrSpeakers (2013)
SRP: $299-399.00
Another Fostex T50RP modification, MrSpeakers created a monster in the Mad Dog. The incredibly vibrant and clear midrange on this one, comfortable but a bit on the heavy side due to the Planar Magnetic Driver tech, the Mad Dog is considered one of the best mid-tier headphones ever…and rightly so.
It certainly shoots far above its price tier and offers great transparency in the stereo image. With proper amplification, you can achieve a stellar soundscape with a powerful bass response that is oh so satisfying.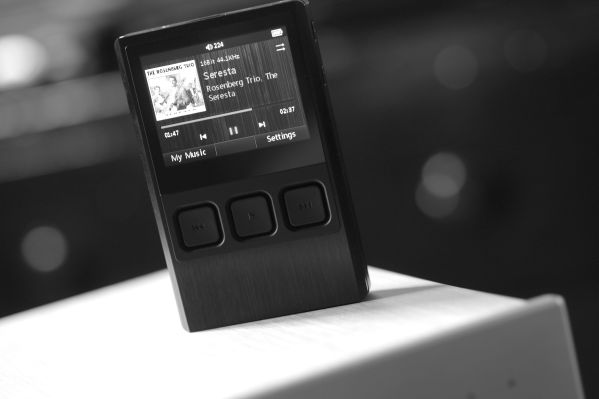 8. iBasso DX50 (2013)
SRP: $239.00
Despite stumbling over its own feet during the first few weeks after it's release, the DX50 is an all-star player in the portable music player universe. Incredible sonic qualities with a fantastic airy sense to the stereo image are only a few of the highlights of this Dap.
Not entirely stable, the UI suffered from a few problems and has been through a few rewrites but it remained firm as one of the clearest and spacious mid-tier portable players on the market. For just a bit over $200, not much can come close to the overall value this music player has to offer.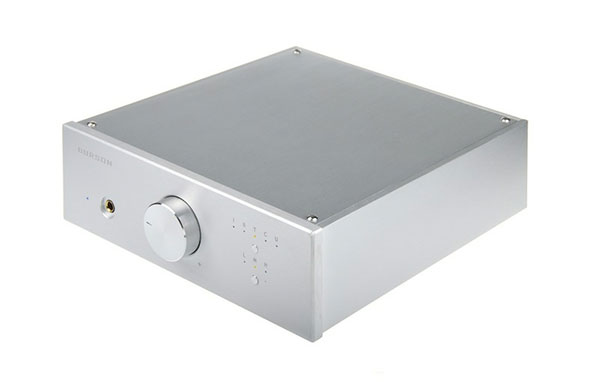 7. Burson Conductor SL Dac/Amp (2013)
SRP: $1850.00
This could very well be one of the best USB Dac/Amps I've ever heard in any price tier. Coming in two Dac card options, the 9018 and the 1793, the Burson Conductor SL offers one of the largest sound stages I've witnessed in an amplifier and USB combination.
With around 2watts of output power, the Conductor SL is capable of driving some demanding headphones out there but maybe a watt or two shy of being a solid recommendation for most Planar Magnetic driver types out there.
Used as pure a Dac, this system seems ideal for Planars and will greatly help out the minimal sound staging qualities most of those Planar's tend to have. The 9018 chip sounds neutral and pure, whereas the 1793 is inspired by the original warm and velvet-like Burson HA160.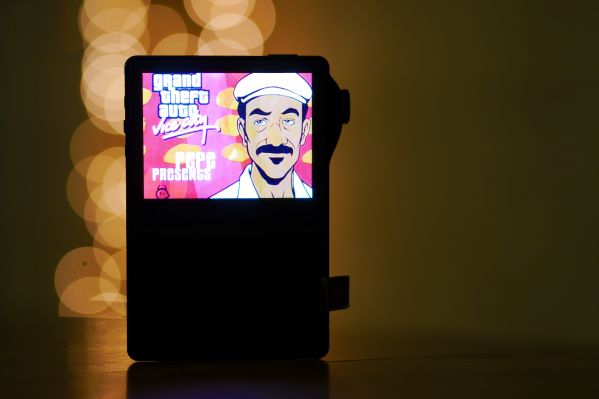 6. Astell and Kern AK120 / Red Wine AK120 Mod (2013)
SRP: $1299.00
The AK120 is seriously overpriced and only boasts a 25% increase in sound qualities over it's $600 little brother the AK100, which sadly is pretty much the same in sonic qualities as the $225 or so iBasso DX50.
For another $250 on top of the price of the AK120, Red Wine will modify the player and transform it into the RWAK120, which fixes a serious issue of output for driving low impedance headphones.
Without the mod, expect a great UI, great build quality, and a dual micro-sd card slot. With the Red Wine mod, expect the background to become darker with more definition to most sonic qualities, as well as the ability to properly drive custom iems. Despite being a bit overpriced, it's the best small Hi-Fi Dap on the market.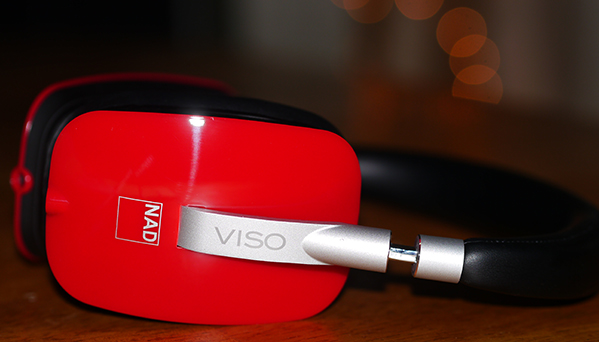 5. NAD VISO HP50 (2013)
SRP: $299
Shockingly flat in response, the HP50 is uniquely one of the most efficient and well-tailored for multiple genre headphones I've ever used.
Studio Engineers should pay attention to this one, I cannot and will not recommend any other headphone in the mid-tier closed-back world for audio editors than this headphone. Crushing the competition, it remains one of the clearest headphones of any design type I've ever heard for $300 and under.
Combining style and a great flat response presentation, the HP50 deserves its place at the top of the hill of mid-tier closed-back headphones. This is one of two of the overall best portable closed headphone there is. If you want flat response, this is the headphone for you.
4. Audeze LCD-3 (2013)
SRP: $1945.00
Easily one of the most beautiful headphones out there, the LCD-3 by Audeze set the bar higher than almost any other headphone to come along in the past few years. Exceptional tonality, vibrance, and high musicality.
This is a rare thing with Summit level headphones, as most tend to offer a balanced, reference tone and response. Nah, not this one. This guy has perhaps the most incredible bass response of any headphone currently existing on planet earth. Extremely satisfying on the low end, but also exceptionally yummy with the mids and highs the LCD-3 earned its spot as one of the best headphones ever made.
3. JH16 FreqPhase Custom IEMs (2013)
SRP: $1149.00
This is my absolute favorite "audio thing" of all time. To me, nothing has ever come this close to absolute perfection. Hits the spot for almost every single one of my personal preferences. It strays far from reference quality in presentation type and instead offers one of the few custom iems experiences with an exceptionally forward midrange and powerful bass response.
One of the best depth of field sonic stereo imaging qualities there is in a custom iem combined with high efficiency only makes this one of the most musical and highly engaging sets of headphones of any type that I've experienced.
Words just don't do the JH16 justice…highly intimate, powerful, and lush bass response, extremely forward mids with beautiful gently sparkled highs make this one hard to beat.
2. AKG K812 (2013)
SRP: $ coming soon
I've only just recently gotten the chance to hear this and have not had a chance to formally review it. This headphone is really something else. It's a step or two behind the HD800 in most qualities, however, it is one of the least picky headphones I've ever heard in my life.
No amplification needed, just get yourself a solid USB Dac or portable player and enjoy. The stereo image is wide and deep but happens to be one of the most coherent of the Summit Level headphones I've ever heard.
With a solid low end that never seemed lacking, the K812 seems like everything the HD800 should have been: A bit more powerful on the low end, less harsh upper region, and not at all picky with amplification. This one is definitely going to be the all-star player of 2014.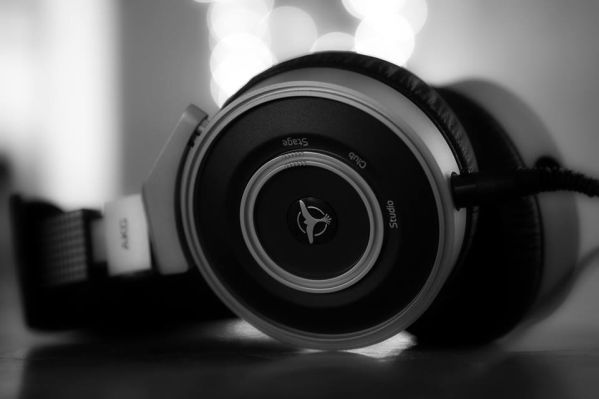 1. AKG K267 (2013)
SRP: $449.00
I never saw this one coming. Despite being an artist branded headphone, the AKG K267 sounds nothing like you would expect it. It has one of the most beautiful treble presentations I've ever heard in a portable headphone, as well as a soft and forgiving sense to the presentation as a whole.
Highly intimate and musical, shimmering with soft edges to most sonic qualities, the K267 is my pick for the best portable headphone out there if you want a musical headphone. It's only competition is the NAD VISO HP50.
Both headphones stand alone in my opinion. If the HP50 is the calm river, beautifully neutral, and undisturbed, the K267 is the river that glistens in the twilight sunset, always offering something gorgeous to look at.
There you have it, folks, that is what we loved, enjoyed, and played to bits in 2013. We hope you had a great year also and look forward to seeing you after the holidays!