The Massdrop x Hifiman HE4XX is a stunning revision of the original Hifiman HE400 launched under the Massdrop label for a price of only $169.
Disclaimer: The Massdrop X Hifiman HE4XX sent to us is a sample in exchange for our honest opinion. We thank the team at Drop for giving us this opportunity.
To read more about Massdrop collaborations we have reviewed on Headfonics click here.
With the launch of the HE4XX Massdrop is on an audiophile roll. Everyone in the audio enthusiast community knows it. Satisfying deals left and right, collectors getting newly minted and refreshed rehashes of older designs, now updated with a new logo, paint job or even earpads.
Some of our favorite older models from years ago, suddenly making a return and sporting a new look, new life and new style via the Massdrop brand. Today, I'll be taking a quick gander at the Hifiman HE4XX Massdrop edition.
The Pitch
$169 Planar? What more needs to be said here. Years ago, Hifiman HE400 had been a very nice entry into the world of mid-fi audio in what seems like ages ago, in audiophiles years, that is. A few years after, Hifiman released the "S" and "i" series generation models.
Now, Massdrop has re-released the HE400i of sorts, but this time, under the logo of Massdrop with a new title designation of HE4XX. Hifiman and Massdrop have indeed altered the sound of the  HE400i just a bit, so if you are looking for an old-school HE400 with a new logo and upgrades, or a true copy of the HE400i, this isn't going to be your ticket in…well, sorta.  Maybe?
Build Quality & Changes
Massdrop made sure to add a significantly more comfortable and plush feeling leather headband, over the original HE400's much harder, less comfortable counterpart from years back.
The new Focus-A pads add a new level of comfort to the experience, at least for me and on a subjective level. A combination of leatherette and velour padding combined makes for a better seal all around the circumference of the pads themselves, and likely acts as a bit of a canon for coherency in the audio wave itself coming from the driver and into your ear.
Similar to Grado-quarter mods maybe? Hmm. Could very well be the case for the newer sound signature being pipped through this headphone and into my brain.
Beyond that, they've included a short, portable length and detachable 3.5mm cable! YAY! I love this cable. It feels fantastic to be able to go out and about for short walks and do not have to lug around a massive cable or purchase a custom cable just to use my HE4XX outside on the go.
True, the headphone is fairly large by most standards today for the "portability" factor. But, I'll get into that in a moment and why it is awesome for that usage. At 370g, the headphone is not exactly a lightweight.
Sound Impressions
Bass Quantity
It does make me sad that they did not copy and paste the original HE400 low end and drop it into this model. My older HE400 from ye' last age of Hifiman, rocks a noticeably deeper, more prominent low end in terms of quantity. You simply got more of it.
However, the new version sounds audibly cleaner and the texture is less thick sounding and purer in the HE4XX.  If anything, I do agree with some others insisting that this Massdrop HE4XX is more like the HE400i in that regard and that is not a bad thing.
If you want more depth and quantity in this style, opt for the original discontinued HE400 from years ago instead of and buy on the used market. If you want a noticeably more pure feeling bass, but still with plentiful quantity and response to bass boost, this newer version might be more to your liking.
Bass Quality
Quality for the price is, at least, in my opinion, literally among the top few full-size headphones on the market that are set at under $200. Yet, you are getting this for $169 now in a Planar.
What does that mean? It means the HE4XX is probably one the best value headphones on the entire market and actually comes close to matching the Massdrop Sennheiser HD6xx in terms of value overall. If you like your bass, this will satisfy most users who aren't true bass heads. There is a plentiful quantity allowance here, but still not on the level of what the original HE400 was capable of.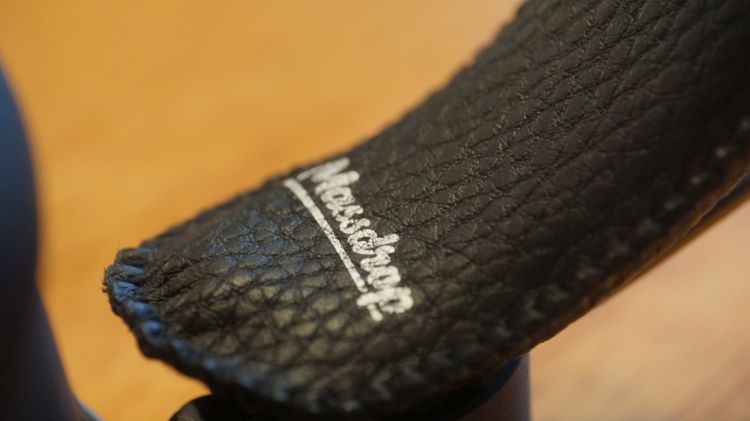 Mids
If anything, I consider the midrange moderately forward at best. It is in that range of placement, in a literal physical locale sense of the word, that will sound pretty damned great with live venue and intimately recorded audio tracks.
That means vocals sound plenty forward and not recessed and sprawling, large sounding tracks that feel very open tend to feel just fine without looking coherency. A lot of headphones have that problem. Overly forward mids can ruin wide field recordings and make them feel odd. Very wide sounding headphones tend to be a little too recessed in the mids and, in turn, destroy intimately recorded tracks.
Proper midrange placement is a good thing and the HE4XX doesn't really have that problem. For portability needs, this is ideal. As for quality, once again, at $169? I can't name another set of headphones at this price point that can beat it in the full-size market. Yet, the headphone is also a Planar too? Okie Dokie!
Treble
I can hear some artificial treble boosting. It is apparent, but it is not a problem. Do not confuse the Hifiman titled models though. The HE400S, the HE400i, and the original standard HE400 are not the same. They each sound different. Here, the HE4XX still sounds a lot like the HE400i.
The major difference between this model and the original HE400, as well as the S version, is substance factor in the upper areas of the frequency response. There is simply less heft and physicality in this HE4XX and the HE400i, at least in my opinion. I hoped for the old school, stunning substance and vitality of the HE500 and HE-6, but gosh, that was a stretch of a desire and of course I don't expect a $169 headphone to sound like some of the best Planar's in the $500-1000 tier from yesteryear.
But, a call back to that tonality is something I desire a lot because I think those two models were among the best for treble response on the market at the time. I yearn for that old Hifiman treble tone and sadly, the newer gen models don't offer that.
Is that a big deal? Nah, we are talking tonality terms here and not quality. For $169, you are getting very nice quality. If I had a gripe about the HE4XX's treble end, it would be that lack of stunning, beautiful and jaw-dropping sparkle and tone that was prevalent in the other older generation drivers of the original HE-series. As mentioned, the HE4XX here and the HE400i share a lot of similar sound traits. Both of which are different from the original HE400.
Staging/Imaging
Hifiman was never known for excellent sound imaging properties, so don't expect any improvements there. But, do expect a nice, coherent sound field that sounds great for lively, forwardly recorded audio. If you like vocalists, this is a solid pick for a headphone sub $300usd.
Hifiman gets it right here and right often when referencing Sinatra, Amy Winehouse, Buble' and similar big band/jazz singers. Well-formed, but a lacking width was always the Hifiman sound type and this one is, of course, no different.
The depth of field is the strongest point of the imaging prowess of the headphone, which to me and my ear, engages a moderate "a-ok" dynamic kick and reach into the stereo void. It doesn't sound cavernous, but the depth of field and space in forwardness is what my ear always focuses on when listening to this model.
I forget that there is a lacking sense of width because I tend to use this headphone as a reference tool for intimate recordings and usually always pick forward tracks to listen to because I know they sound great on this headphone. The lacking width is the only real downfall here.
Our Verdict
Come on. Best deal in the entire headphone arena. At $169, this is a monster of a deal. Right now, you can score an original HE400i for around $219+ tax and shipping on some websites. It seems a wiser idea to just opt for the Massdrop edition when it is on Drop and save a lot of cash to get pretty much the same headphone in setup and style, although not 100% the same as the HE400i…but, damn close if you ask me.
Also, a slightly superior quality overall to the HE400i in this newer HE4XX, at least again, in my humble opinion.  Hifiman and Massdrop knock it out of the park, of course. The HE4XX is a monster of a "portable" headphone at $169. With a pure bass tone, plentiful oomph down below and a well-formed midrange that is nicely set up for intimate tracks, this is probably the best deal on the market outside of the Massdrop HD6xx from Sennheiser.
My only real gripe? The portability branding is not really accurate on power needs. My phone can hardly drive them to sufficient levels for me as an audiophile and with more power came more substance to the experience overall. I feel like you'd need to drop a solidly powerful portable amplifier to enjoy the headphone as it was intended to sound.
HE4XX Specifications
Open principle Planar magnetic drivers
Exclusive midnight-blue colorway
Soft-touch matte finish Spring steel and hand-stitched protein leather headband
Focus-A hybrid ear pads Adjustable sliders
Steel gimbals and Allen screws with black oxide finish
Silver printing Laser-etched serialization
Frequency response: 20 Hz–35 kHz
Sensitivity: 93 dB
Impedance: 35 ohms Cable: 4.9 ft (1.5 m),
removable Plug: ¼ in (6.35 mm)
Weight: 13.1 oz (370 g)