Up until this point my DAC's have all been in the form of a big black box or a all in one amp and DAC such as the Maverick Audio D1 or the FiiO E17 or Ibasso D-Zero. All either are for line out, digital out or chained to a desk with RCA outs but as far as I can remember only the nuForce uDAC has both RCA out and USB in and was relatively mobile. The uDAC for me though has some limitations so when Taiwanese audio purists Kingrex suggested I try their UD384 along with the uPower PSU I was very intrigued indeed. Retailing at around $429 for the uDAC and $179 for the uPower these are not products your going to dismiss lightly but for the same price you better hope they perform and indeed they do.
Quite apart from the technical specifications the size and form factor alone makes these two units stand out. From an audio mobile purist you are going to take a second look at these two units for a number of reasons. First is the size alone. Yes they are smaller in the shape of the uDAC and Superpro 707 but a lot more attractive to look at with a more smoothed off curvature. The input and outputs are front and back so those preferring a side facing setup might not be in favor though given its petite size you can put the DAC and uPower just about anywhere behind your system and allow it to remain hidden.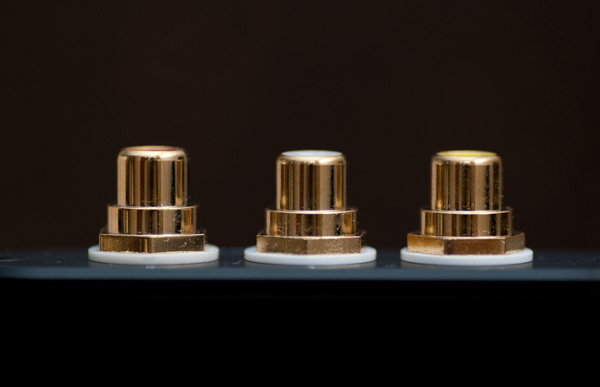 Technical Specifications
UD384:
The Kingrex UD384 is an async USB DAC and Digital to Digital (USB to Spdif) converter capable of up to 24/384 sample rates (from its USB input).
The Kingrex UD384 can be operated either from a regular 7.5v SMPS or from the UPower, which is the optional battery power supply.
UD384 (32bits/384Khz USB DAC )
Input: USB x 1
Analog output: RCA x 2 (Rx1 Lx1)
Digital output :SPDIF x 1
Sampling rate support :44.1Khz, 48Khz, 88.2Khz, 96Khz, 176.4Khz, 192Khz, & 384Khz(384Khz for USB DAC only)
Supported bit rate: 16 / 24 /32bit
USB:2.0 high speed
Adaptive Clock Generator for Audio Streaming Synchronization
Asynchronous mode changeable through DFU Tool
Power requirement: 7.5V/250mA
Size: 110x82x24mm
UPower:
Pure DC output battery power supply unit
Two output : 2.5mm DC jacket: 7.5V DC output and USB A :5V DC output(through linear regulator)
Major component: High quality Sanyo Li-ion battery.
Power volume: 2600mA/hr. Included special design for isolated protect circuitry for two Li-ion batteries.
Using fully high quality aluminum for styling & cooling.
Low battery indicator design for charging reminding.
CHG/DC OUT switch. Fully isolated the charging and discharging. It will free the AC noise from the charger.
Parallel charging- each battery cell could charge to its maximum by the design.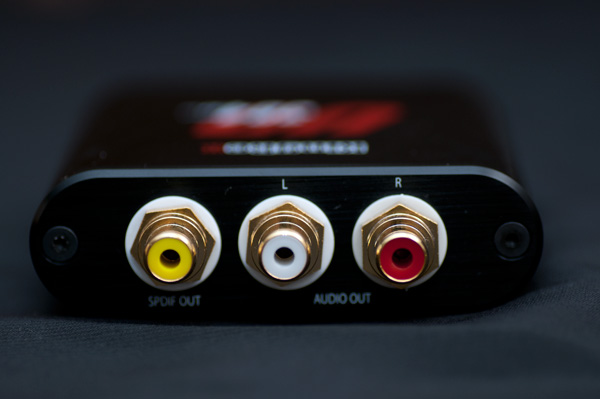 So what makes this little package so special? Quite a lot actually. The name itself is a hint with the u384 being able to pump out up to 32bit/384kHz playback which is a monstrous future proof right there. Only a few companies dabble in 384 playback so sadly this level of digital quality is not yet common spread but when it does boy you are in for a treat.
The U384 also packs in a Digital to Digital (USB to Spdif) converter that gives you great up-scaling or playback potential or you can simply use it as a regular USB DAC with its RCA outputs depending on your setup. The u384 is also asynchronous and supports all lower common sampling rates from 44.1kHz to that 384kHz (the latter only via USB and not through the S/PDIF socket) but not 352.8kHz. Judging by comments on the web the 352.8khz is a rate that we may see in later models though honestly most people are not going to fret too much about missing out on that particular rate.
That alone is an enticing package for audio purists but connect the u384 to the uPower and the whole experience goes up a notch. The Upower PSU is designed specifically in response to the commonly held opinion that a good power supply enhances playback quality and the performance of the receiving unit as a whole. Now living in Asia I can testify that dirty power is a real annoyance and my various cleaning units and voltage regulators are testimony to that. It is a further bonus then that the uPower can also act as an independent battery source to the U384 giving them both clean space between me and my wall sockets should the need arise which is just great for my local forum meets when plugs are a premium. The uPower itself can simply direct connect to the U384 once fully charged through a supplied 7.5V to 7.5V I/O discreet power cable and the whole setup is ready to go. The similar form factor means I can stack them on top of each other in a very neat and tidy space. Beyond the functional benefits the uPower can bring a lot more to the party in terms of sound quality adjustment which I will get into later.
Setting up the u384 and uPower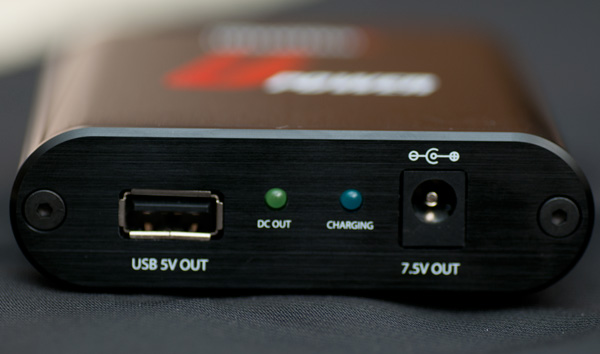 Just a quick word on the setup since this is not quite plug and play and there are some recommendations to get the right setup that Kingrex kindly provided for me. First up it will work most Windows variants from Windows XP to Windows 7 and Mac OSX 10.5 – 7. With Windows however it is not plug and play so you are going to have to install the supplied drivers on a nice little nifty 8GB Kingrex branded USB stick. Having done that you are good to go for playback on Windows as it recognizes the uDAC384 right away and shows up in your OS playback devices list. Be aware on Windows 8 Consumer preview edition, which is what I am running on an old laptop, there is no support yet for the drivers supplied so it will not work with the preview. I can't say for sure yet if this will be remedied when the official Windows 8 OS comes out but I am sure Kingrex will update their drivers in due course.
Beyond getting your drivers installed Kingrex have recommended Foobar + WASAPI drivers for audio playback on higher end Windows or ASIO4ALL on Windows XP and iTunes plus Pure Music or Amarra on Mac's for best reproduction. I promptly went for the Windows 7 setup and then hooked up the u384 to the uPower via the AC and started with the USB to Analog core setup using a Burson Audio HA-160 Amp.
Sound Quality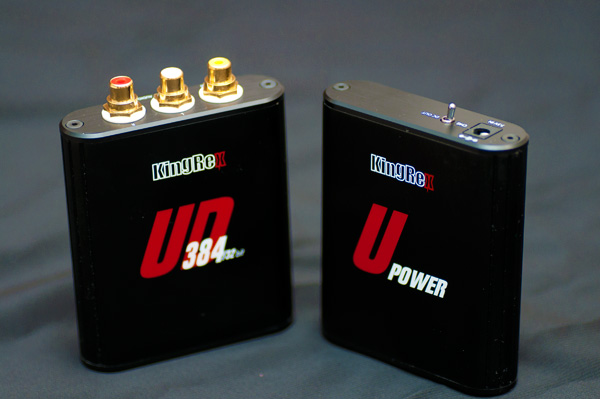 I can best define the sound quality in two phases with the u384 – without uPower and with uPower. The Upower does make a difference to the sound presentation in my opinion. With the uPower connected to the u384 the background noise is next to zero with some fantastic sound staging which went very deep and layered in its imaging. With the help of Kingrex we downloaded some 32 bit samples from www.unipheyemusic.com and the results where indeed very impressive. Working the u384 via the Burson Audio and an LCD-2 v2 gave a lot more precision, speed and accuracy than I expected. After around 100-200 hours of burn in any initial brightness I found out of the box died away and the setup became a lot more balanced with a very resolving high end and fantastic articulation.
Moving across the genres I found it did especially well with complex musical passages with little or no background interference on quieter delicate acoustics and for more modern genres such as pop and rock it resolved very well indeed. I would not term this as an overly colored DAC setup nor overly warm but if matched well it gives oodles of detail and involvement without ever being fatiguing, well at least to my ears it is not fatiguing.
Going up through the levels to higher digital samples and the u384 copes incredibly well. I would say the u384 shines a lot better than other higher end DAC's at higher sampling rates than I expected. It certainly slays my modest Maverick Audio DAC but the D1 does benefit from tube warmth and a slightly richer lower end though the details are not as clear or articulate as the u384. Don't get me started on the Beresford TC-7510 comparison, there is just no competition, hands down the u384 is a far superior performer in every respect.
Where does this sit in your system?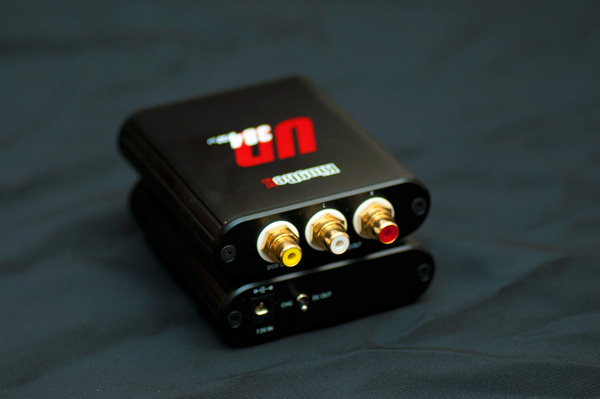 If your after a major hub for a complex system the u384 might come up a bit short. It does not have all the knobs and whistles of a central nervous system type DAC like a similarly prices Cambridge Audio DAC magic (balanced outputs etc). However if your a digital music guy who likes their setup relatively straight forward and have SPDIF connectivity and maybe a single high end amp and looking for quality pure sound and great upsampling rates the u384 and uPower are a fantastically priced option. The future proofing in sampling rates is already there; the slight mobility factor in the uPower allows you to bring a small setup to any audio meet and get great high end sound. Price wise I think Kingrex nailed it in terms of what you get for your money. If the 352 sampling rate gets injected in at some later stage in future versions then I can have zero complaints.