Kenjam is an interesting name is it not? I mean it's not CanJam from our famous cousins in the US but it sure has a healthy ring to it for Asia since one of our members to whom we dedicated this event, Ken Ching, probably has the same amount of headphones in his collection as the entire headfi members combined!
Do I joke? Just count them, I dare you; count the number and see who has the most and the answer is always Ken Ching! So it made sense to name our event after Ken, hence Kenjam and this of course being number 2, was bigger and better than last year by a wide margin.
For those who don't know Headfonics is the sister site of our local forum here in the Philippines, www.headphiles.org, and with over 2000 members and going strong since 2009 it made sense to celebrate the two sites by allowing our forum members to pimp their own gear (we pimp everyone else in the market mid-year by the way).
Of course, we allow some extra coverage of two of our members who helped launch and now manage UM Philippines to much delight from our forum.
Of course, our members need no arm twisting to pimp their gear and for KenJam 2 2011 there was a bigger audience than last year and some damn fine cans, amps, and portable audio on display.
From my own perspective, it was an absolute joy to walk around and see what we had from the AKG K3003, the Stax SR007, Burson Amps, LCD-2 V2 and V1, ATH W series headphones, Senn HD800's, Hifiman headphones, Unique Melody customs, FiiO, Schitt – the list goes on.
My personal favorite as always was some quality time with the Beyerdynamic T1 out of the Schiit Lyr. Such a balanced setup with a hint of warmth running through the veins of a real powerhouse of a headphone. I go away every year thinking about the T1, surely this year will be the moment I finally say yes?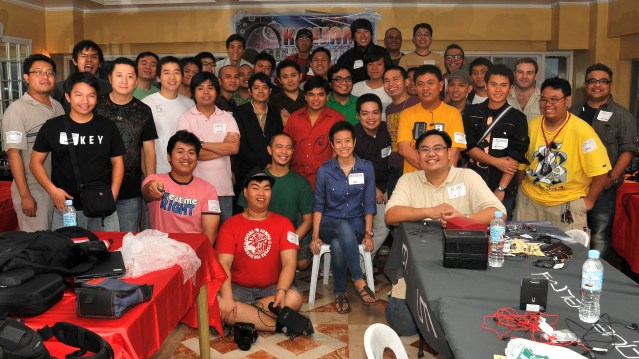 I must also take time out to mention that there is now a growing biological or genetic theory that audiophiles also love photography and in no small way was this proved with a ton of quality DSLR and mirrorless interchangeable shots from our forum brothers to capture the day.
So let me get off the stage now and hand this over to our members with their impressions and pictures of the day when Headphiles and Headfonics showed that together we are the biggest movers & shakers in Headphones and mobile audio in the Philippines.
Za'afiel
"The Realistic PRO 50 sounded very smooth and creamy out of the MiniMAX. Even when I turned up the volume, the music never "jumps out" and attacks you, but still remained very liquid in its overall presentation. These are rebranded AKG K250s and as such, these also have six drivers (!).
No matter what genre I throw at it, the PRO 50 does not allow anyone group of frequencies to run haywire, be it lows, mids, or highs. I'm under the impression that this is what perfectly "flat" sounds like.
The J-STA headphone ($10 wonder!) definitely performed way above its current retail price. This headphone is armed to the teeth in the midrange and upper-midrange performance. Earpads were hollow in the middle, further adding to the merciless rampage of this little black "airplane-style" can.
I remember some graphs state that the frequency response starts at 100Hz and I partly confirmed this, because the J-STA definitely does not go subterranean. Compared to a current-model SR60i, the J-STA is a lot more raw, a lot more threatening, and could definitely make it in the top five list of "best headphones to poison the newbie".
AKG K3003
I already heard the AKG K3003 a couple of days before KenJam so I thought I'd share the impressions here anyway. As with what most recent listeners have said, the first issue to get over with is the fit, and thankfully there were a variety of tips at our disposal.
The design of the K3003 is very compact and will not turn a lot of heads, but the sound is a completely different issue altogether. One listen and I could immediately tell that this IEM will feel at home being driven out of portable Apple devices from their respective headphone outs.
It doesn't need to be amplified and if one would insist on using one, a dark-sounding amplifier is recommended. The K3003 is lively, full-sounding, and also aggressive. Feed this some music that is pre-loudness war era and listen to it shine even brighter.
Contemporary recordings, especially pop ones, tend to peak on certain vocal sections. I know of a couple of seriously poisoned people who might get a pair of the K3003, AKG's commendable foray into the high-end IEM market."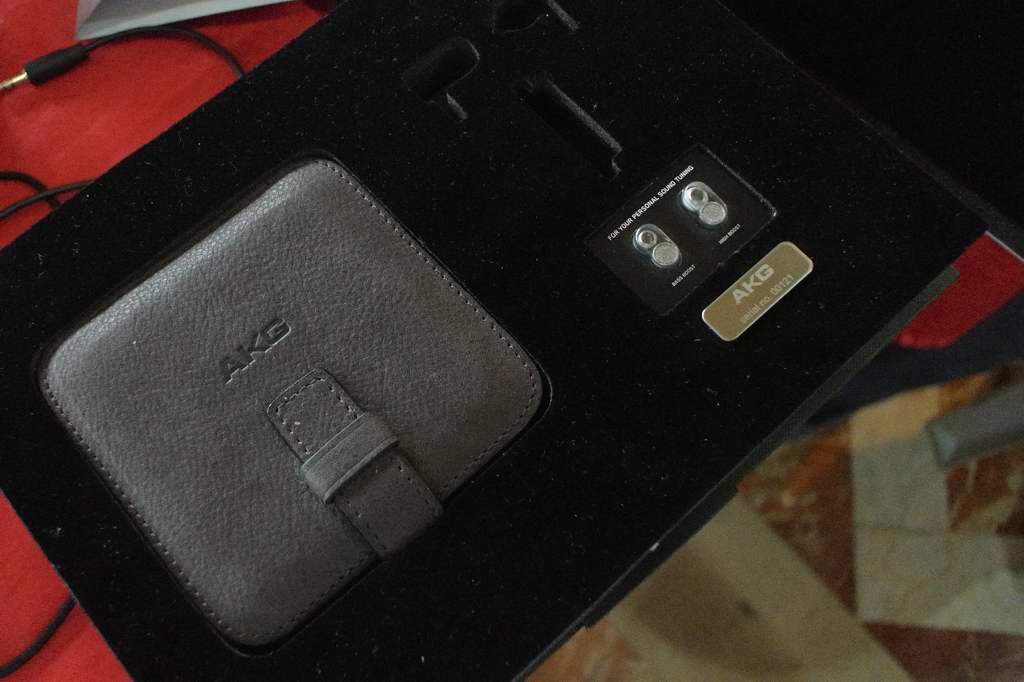 Kalikot
PS1000
Still my favorite out of Uncle Ken's high-end cans. It's very smooth and pleasing and I could really feel like heaven came down and caressed me, it almost slipped out of my head because of that lol. It's just so natural and it doesn't sound artificial.
Stax
I don't know which model numbers they are, but one of them sounded like the buttoned RS1 with the mids standing out and without emphasis on both ends, the other Stax with the round cups was better than that and more well rounded and it was joyous to listen to as well. Well-balanced and really amazing pair.
LCD-2 v2
Well, it sounds like the LCD2 with better treble! It does still sound like the LCD2 from what I remember it sounding like but the treble improvement made me appreciate the detail more. It is still not a headphone for me as I prefer the HD650 along with the Hifiman line.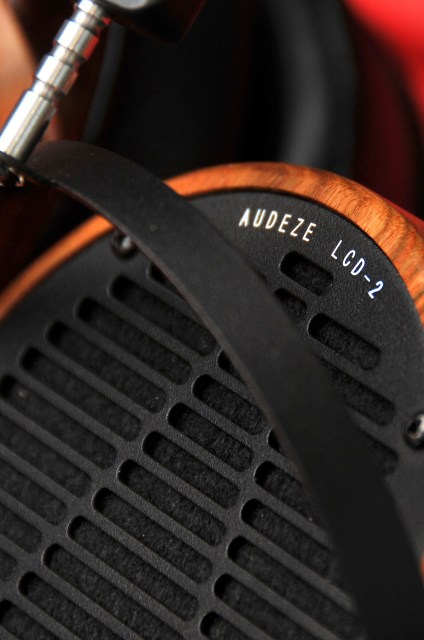 UM Aero
Sounds like a reshelled UM3x for me which is a good thing IMO since a reshelled UM3x would cost the same. It's the best option for the price IMO unless the Mage significantly sounds better than that.
UM Marvel
Pretty disappointed with this one. It doesn't have the resolution of a typical top tier dynamic BA iem and it's not as refined as its brothers as well
Sounds like a slightly souped-up Aero to me with better treble extension. I would say that the additional cost compared to the Aero isn't worth it though, but maybe that's just me.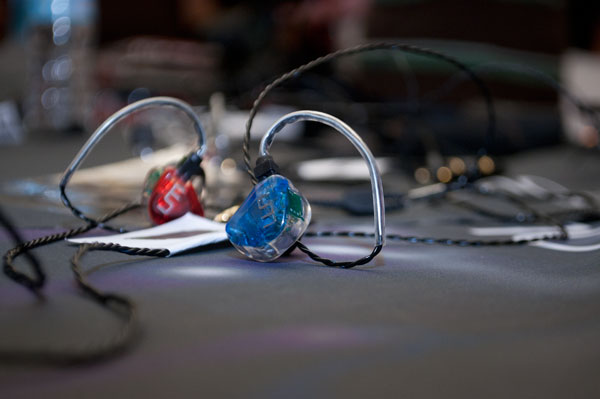 Fostex T7
Wow, this one was quite the hit during the meet and deservedly so. It's a budget can with impressive performance and it didn't disappoint with its energetic attack and the raw energy and power of electric guitars shined on this one. It was quite the shock to be brought down to earth again after hearing Sir Ken's cannery but it was an enjoyable experience.
Ultrasone Pro 2900
2rooi's favorite can is no slouch. The bass has good impact and a very clean punch while maintaining detail and performing well with the upper frequencies. The bass really stands out on this can and is really good. Wow, really quite the pair!
Ortofon EQ5
It doesn't resemble the EQ7 at all from what I vaguely remember about that IEM. It's laid back and relaxing and is on par with the clarity and detail of other top-tier universals. It's definitely worth the price it's going for.
OhMyAizenus
I auditioned mostly IEMs, universals, and customs alike.
The UM Aero and the UM Miracle did catch my heart, and the merlins are now fading away for my taste. The Aero is balanced, sounds good for its price, and really affordable for a set of good customs. The Miracle offers a different height than Aero, but the 43k price tag will eat some from your wallet. The Merlins, after listening to Aero and Miracle side by side, lost their edge.
The AKG K3003 is the best universal I ever listened to. Not the best soundstage of the bunch (still IE8 has the best for me) but the fluidity, smoothness, and lush musicality of the K3003 will make you fall in love with it. Very natural, revealing, easy to drive. The build quality of the housing is topnotch, looks like it can stand the test of time.
Auditioned a couple of other IEM like the JVC FXT90 dual dynamic driver. The timbre and treble are uncommon, clear mids and deep bass. It sounds a little fatiguing for long listening hours for me though.
Click on page 2 below for further impressions including Audeze LCD-2 V2 and V2