The Hidizs MS1-Rainbow is a single 10.2mm polymer bio-diaphragm driver universal IEM with an external multicolored high-density resin and aluminum design. It is priced at $65 but is currently on offer at $54.60.
Disclaimer: The Hidizs MS1-Rainbow sent to us is a sample in exchange for our honest opinion. We thank the team at Hidizs for giving us this opportunity.
To read more about Hidizs products we reviewed on Headfonics click here.
Note, this review follows our scoring guidelines which you can read up on here.
Hidizs MS1-Rainbow
Despite the problematic lower midrange, the Hidizs MS-1 Rainbow is very tonally coherent, relaxing, and deep-reaching on the bass end.
Another month, another Hidizs IEM to review and I couldn't be happier. The life of an audiophile is a good one, at least…for my ear's sake. Today, we will be taking a gander at the MS1-Rainbow.
At such a budget-friendly price of only $65, I am extremely excited to "hear" what this little guy has to offer amid the chaos and froth of incredible budget-oriented headphones in the market today!
Note: this model comes in a variety of colors: Black, Red, Blue, Purple, Yellow, Pink, and Transparent Red. I had no clue which I was going to receive for the review, but I am fond of Purple and wish I had that one, hah!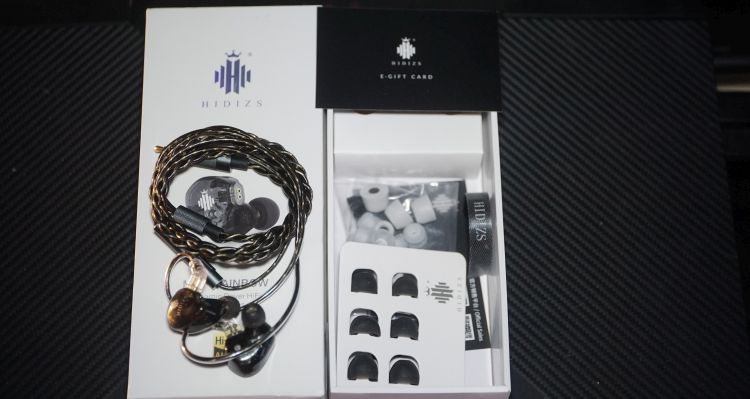 Packaging & Accessories
A standard cardboard box with some design on the top. Inside, a set of light and dark IEM tips to choose from. I've found each of them to sound great and each offers a slightly varied sound result.
I'll be using the tips highlighted in the image below which fit my ear best. No case included. To be honest, as I always say with budget-tier stuff like this, I don't care for a lot of accessories and I actually don't want them included. Keep the price down, that is the aim of the product.
It is nice to have a spare little case, but truly? We are audiophiles and likely have a bunch of them already. The general consumer might want more things included though, but at this price, the package is fairly standard and that is just fine.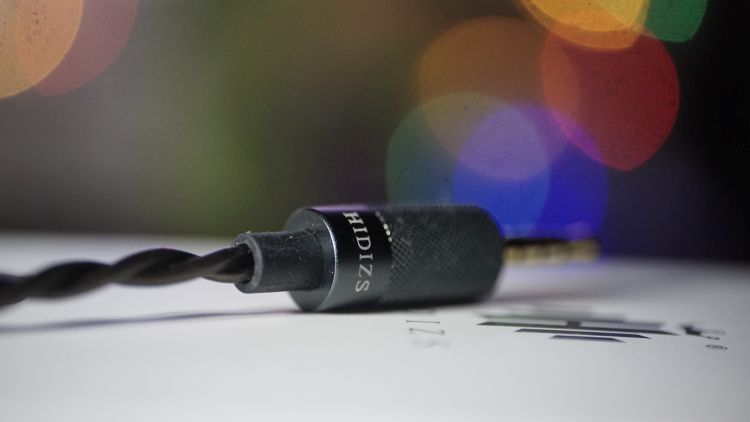 Stock Cable
Hidizs says the cable is a 4 core "high purity" Silver OFC, with a dreaded inline microphone. I am going to be honest, I strongly dislike being stuck with this cable's microphone and three-pole.
Thankfully, the design is swap-friendly and I have a ton of backup 2 pin cables I can use. I'm sorry, I personally never use the microphone functions and I feel that a standard cable should be included if there the stock cable had a microphone designed into it.
This is a personal opinion, I know a lot of audiophiles who want this, but I am not one of them. I swapped out immediately for a replacement cable that doesn't have this for the duration of the review, which is because I dislike the mic swinging around and I don't want it to interfere with the sound checks I perform often when I am in motion.
The stock cable is really nice though, which makes me sad that it had said mic implemented into it.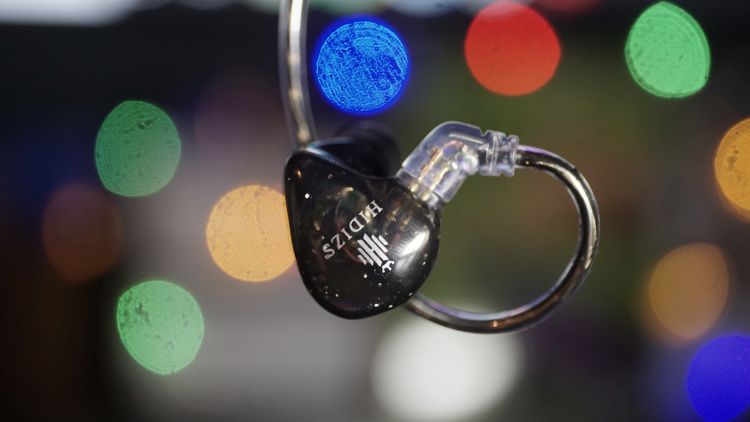 MS1-Rainbow Sound Impressions
Bass
Yay! Another IEM in the budget tier that remembered not everyone is a critical listener! This IEM is quite musical to me and responds nicely to the bass boost.
The stock experience, with no DSP or EQ active, is one that I find on the low end of moderate in quantity for bass provided. With regard to stock bass, the tonality and density factors are very good. To me, that means the headphone does not sound thin or lacking substance.
What is there, is a bit thick feeling in a good way and not lacking a sense of heft that most budget-tier IEM's tend to house. Side by side with the Starfield IEM, this MS1-Rainbow feels much denser and more deep-reaching. However, noticeably less clean than the Starfield as well. Pick your poison, both are lovely. One is very musical and "fun", the other is more analytical.
Response to EQ (low end)
I often roll with a +5dB when I use anything via my computer or my Hidizs AP80 portable music player. I love my bass, but I always make sure to disable that when testing and reviewing.
When it comes time for the enjoyment factor, I bass boost because I want more than a flat experience. I like rumble and depth and this MS1-Rainbow is capable of very engaging low-end experiences if you set the EQ system up properly.
Avoid the upper bass dials and stick to the absolutely last few lowest-end dials you have available in your EQ system or DSP function. The reason for that is that I found the lower midrange to have some issues, so try not to nuke that area with overly saturated "upper end of the bass EQ range".
Mids
Well, swapping from a few other great IEM's in this field to this MS1-Rainbow resulted in an odd experience in the lower midrange areas. I would call it a bit of a reverse nasal experience, almost too bloomed and engaging.
I was unable to fix it with Foobar2000 or my MSEB system inside of the Hidizs AP80. Very nice sounding and vocalist-inspired headphones, such as my ATH ESW11LTD, make amps with this effect not really pose much of a problem. However, the MS1-Rainbow seems a little problematic in the lower midrange, as mentioned.
It is in the deeper, thicker parts near the bass experience and it really isn't terrible or anything, just noticeable. In Rock, for example, this isn't a problem. In slow-paced Jazz, it is. And oddly, that genre is where I think the strength laid most intensely!
This is a great IEM for slow and relaxing sounding music, but I would maybe avoid the Jazz standards and stick to instrumentals with fewer vocal experiences if this is a problem for you. Again, it isn't at all serious for this price tier.
Treble
Despite the offering of the IEM being upward of 40kHz in response, usually denoting excellent treble response and quantity (most of the time), I've found this MS1-Rainbow to be quite relaxed and enjoyable up top.
Fidelity is very good, no doubt. For the price, I am so amazed at the current market and what they've been able to implement into the sub $100USD category over the last two years.
Dipping backward to some IEM's from a decade ago in this price range was a really bad idea for me as a reviewer, due to the fact that this MS1-Rainbow and the likes of the Shuoer Tape, Starfield, and the Fiio FH1S are absurd values and products that really pushed the limits of what is possible.
Treble Tone
This MS1-Rainbow isn't on the Shuoer Tape's level, then again, what IEM is really? The rest of the lot mentioned is though and I think the MS1-Rainbow is more like the Fiio FH1S than the others in the tier. And that is a great thing to behold. We are in an era when the treble is finally not similar to the top of Mt. Everest, icy and thin, painful, and wince-worthy.
Instead, the MS1-Rainbow offers a sense of moderate engaging qualities. It is neither impacting and harsh, nor boring and too light on its feed. It is what I consider proper, smartly designed and tuned, and quite musical at the same time. I enjoy it a lot.
Kicking back and sitting outside with this IEM has been very enjoyable and don't get me wrong, I love the Starfield, but I'm going to opt for this more musical MS1-Rainbow despite sounding less clear by a small degree.
Musicality is my path, but as a reviewer, I need to critique on an objective and critical level. I try to let my readers know what I feel and enjoy subjectively, as well as what I feel the product offers and sounds like objectively.
Imaging
At $65, I don't expect a titan of an IEM for imaging and truth to be told, the IEM's I've listed (excluding the Shuoer Tape) all sound relatively on par with each other. All of them are very coherent and this MS1-Rainbow is no different.
As a soundstaging buff, I demand much more, but at this price? I think the new series of IEM's in the audiophile world offer a better imaging experience than most others of the past.
What is here in the MS1-Rainbow feels like equal parts width to height, with neither fighting for attention or either seeming larger or smaller than the other in the sheer vastness. The image depth of field is good for the price, as is the overall realistic flare and air between instruments.
However, the best offering of the imaging experience is the heft and tonality density factor, again, which is due to the plentiful low-end experience, as well as the very low parts of the midrange. All of this solidifies into an experience that sounds a bit warm, velvety, and musically paced for relaxation.
Speedy tracks aren't at home here, I would recommend this IEM for those who just want to kick back and enjoy some tunes in the parking lot while they are on lunch break, when going for a walk, or perhaps just lounging outside.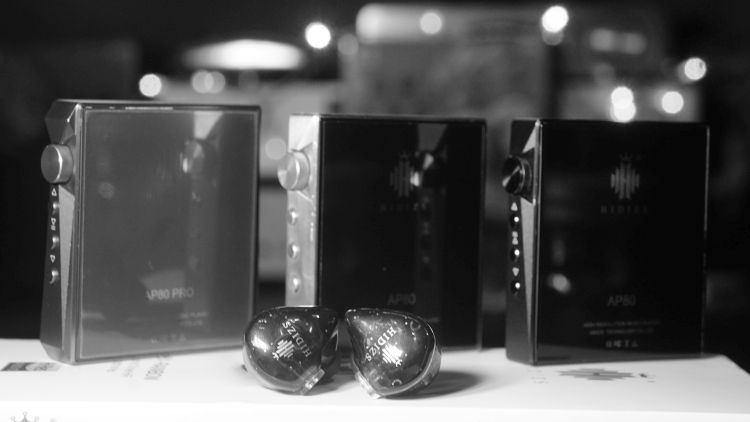 Synergy
The IEM is extremely easy to drive and quite shocking that I can start my Burson Playmate on Volume-35 after using my Shuoer Tape's, then yank it all the way down to Volume-15 for usage with the MS1-Rainbow.
These are wildly efficient and do not benefit at all from extra power anywhere in the listening experience. Smoothness pretty much stays the same regardless of what source I am using.
The AP80 is more than sufficient and pairs very well with the MS1-Rainbow. I would stick to more vivid products though for amping and DAC needs while straying away from more lean-sounding products to pair with this IEM.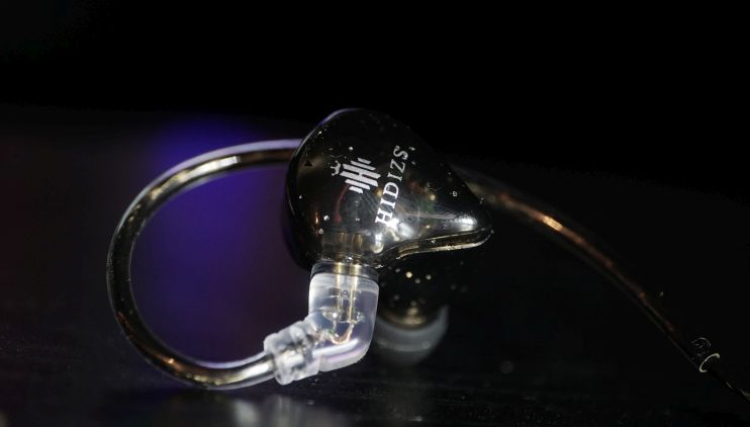 Our Verdict
Another win in my opinion. Despite the problematic lower midrange, the IEM is very tonally coherent, relaxing, and deep-reaching on the bass end.
The IEM is not relaxed in presentation (recessed) it is instead geared for slow-paced tracks and easy listening, as the midrange is plenty forward to my ears. The MS1-Rainbow is part of the new generation of IEM tech that is astoundingly good for the price. If you enjoy a slightly warm leaning sound, this is for you.
Hidizs MS1-Rainbow Specifications
Headphones Type: In-ear Customizable Headphones
Dynamic Driver Unit: 10.2MM Moving Coil Unit, Dual-Cavity
External Configuration: Premium Aviation-grade CNC Aluminium Alloy
Frequency Response: 20Hz-40Khz
Sensitivity(DB/MW): 112dB/mW
Impedance(Ohm) & Rated Power: 18Ω (at 1kHz) / 10Hw
Headphone Jack: Interchangeable 0.78mm 2 Pin Gold Plated Connector
Cable Material & Length: Four Strands of Silver-plated Oxygen-free Copper / 1.2m in length