FiiO M11 Software and UI
The first time firing the device on a tutorial pops up for you to choose gestures controls or buttons controls. It is smooth and swift scrolling through everything, with only a few apps preinstalled. There is no Google app market preinstalled as well but also no white-list limitation on X5iii you will get a lot more freedom to throw in various apk. files from random mini games to random apps.
Again, this is the smoothest experience I have with FiiO's UI so far and it feels much more complete with the additional 4.4mm connector, wide 18:9 screen, and the latest Bluetooth codecs support.
Performance
This is the best performance scoring DAP we have ever tested on Headfonics. I believe the 6 cores with a high clock rate contribute to the faster experience, and to find out how fast the overall hardware actually works we will do it the phone review way.
Throwing in an Antutu-benchmark tester (v731) app on the M11 we have the following result, not surprisingly it scores a few folds in terms of CPU power and ability to handle graphics. There is also plenty of RAM, more than enough for a DAP. These types of scores are almost on par with some mobile phones.
The test is performed a few times before anything is loaded into the machine. The score averages around 92000, a few folds compared to X5iii's review which Marcus had at 25688 and his X7ii's 26369 score on an older version of Antutu ( new ver. not compatible with Android 5.1, (3d party).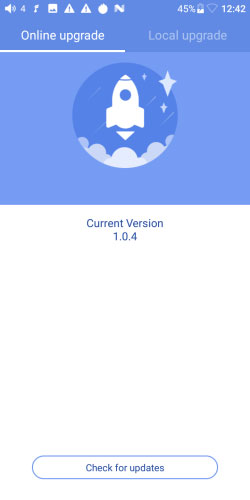 Firmware update
There is a firmware update notification when connected first time to wifi and it takes a few minutes to download and restart. You can check for new updates in the setting menu.
I am excited for the possible pure music mode firmware update which could further unleash playback quality with a dedicated music playback interface and better system power allocation, you could refer to X5iii dual system modes for this feature.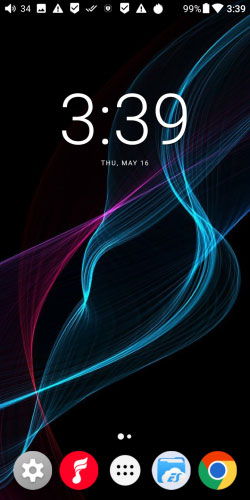 Boot-up
Powering the M11 on you will get to the lock screen and home page within 20 seconds, noticeably faster than many other Android DAPs. This surprised me and the quick-starting speed makes the product experience generally much more enjoyable compared to many Android devices that take half a song's duration to start. This is even faster than the HiBy R6.
Features
FiiO Music App
This is the main interface for music replay if you are not using third-party apps. The app scans my test card in around 1 minute, indexing 100+ albums. It covers a lot of functions and supports multi-band equalizing.
Also, FiiO Link allows you to sync with your phone to use it as a remote or vice-versa with its bi-directional support. The function is very handy and you can access the library of the other device and use it as a Bluetooth receiver.
Transfer Music Through WiFi
With the M11 FiiO Music app, you can also transfer music wirelessly when connecting the player with the same wifi network as your PC or mobile phone. This is a great function when you don't have a USB-C cable around, though the speed of transfer is not quite as fast as loading with a wired USB connection.
Gaming Test
You can see FiiO's determination to blur the line with the M11 packing in 3GB of ram and a much stronger CPU. With 4.4mm audio output as well as a bonus DSD upsampler, (ALL to DSD), built in boosting in-game music, it will be a very different experience to that of your phone.
Running music games on the M11 is smooth and the device can handle 3D games quite well. The new hardware achieved decent fps, expect smooth strategy gameplay but not enough power for fast racing games, much alike entry level XiaoMi phones.
There are certain limits as some games that require Google Play login which is not supported on the M11. There is also no accelerometer for games such as Doodle Jump.
All to DSD up-sampling for any Apps
This is the most interesting function as I have never thought of the possibility to upsample to DSD64 everything you hear out of the balanced connection while watching videos on a 5.15" IPS screen!
This function converts PCM signals globally to DSD format during D to A conversion. The upsampling process applies to all 3rd party apps and the output is audibly more spacious and smoothened with the treble elevated a bit, you could clearly hear the difference especially when you turn up the volume. The downside will be CPU usage is increased by around 10% and the device gets 5 degrees hotter in just 5 mins as monitored by the Antutu benchmark app.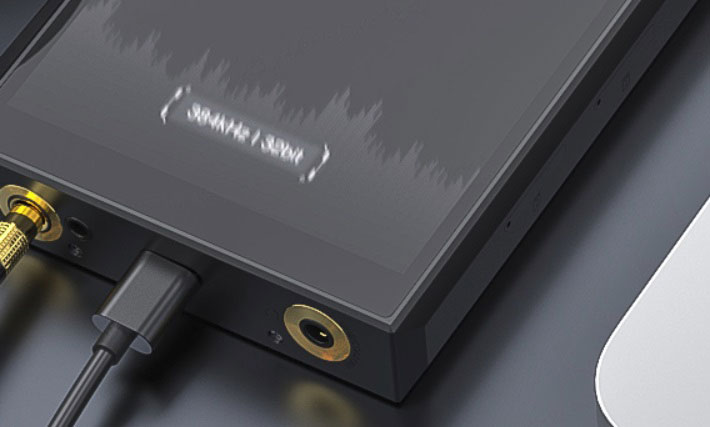 USB DAC, OTG USB
You could connect the M11 to your computer and use it as a DAC, hooking up another decoder USB C multi-way connection is also possible. The DAC function supports up to 32/384 decoding.
There is a toggle option when you connect the USB cable and you can find it in the top menu. Connections are smooth but be reminded a separated app (i.e. UAPP) may be required for powered DACs that require a USB-driver. The M11 output supports DoP/D2P, Native DSD up to DSD128.
The M11 also supports an OTG connection so you could hook up an external memory card reader to load or export media from the device.
Battery
The M11 comes with a 3800mAh battery supporting quick charge 2.0 and MediaTek Pump Express. It charges from 20-100% in 2 hours on a 5V/2A charger and you will get 12-13 hours of music replay when it is fully charged.
This is very sufficient for work travel, plus some videos replay and gaming during the day. Battery life is rated probably around 1/3 the time with 3D graphics, much longer than what the previous models offered.
Wi-Fi Connection
I tethered Wi-Fi out of my phone outdoors and there were no glitches with the connection. The signal strength from other Wi-Fi sources is slightly weaker than my iPhone but very stable.
Wireless Distance / BT connection
Connection with all Bluetooth devices around is smooth and the experience is very much alike when you use your phones with other Bluetooth devices, no reconnection/ connection lost happened when I bring the device around for normal use and the signal strength is quite alike M6. Higher resolution codecs will only allow short distance connection as usual and the M11 works perfectly with Hiby W5 on LDAC mode. You could change the priority of Codec used for connection in the Audio menu.
The M11 doubles as a Bluetooth receiver and you could pair it with phones/ PCs for wireless playback, there are no glitches and it supports the ALL TO DSD function as well which means you could up-sample your songs from another host device during Bluetooth mode!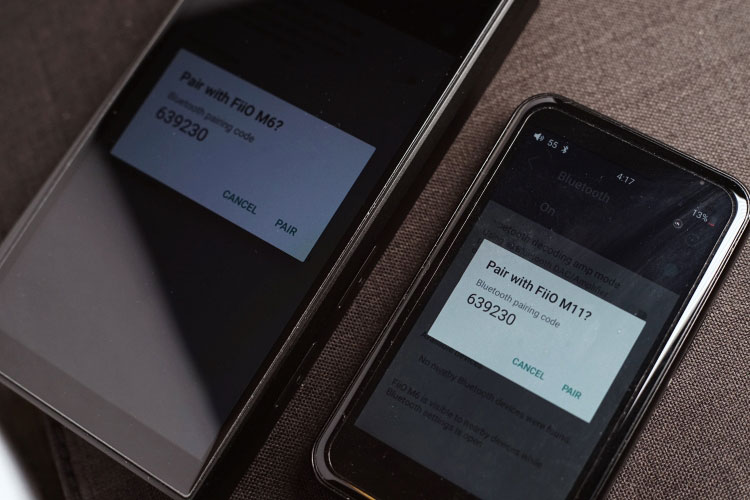 LDAC – M6 as a receiver, or the other way round
To demonstrate the connection we are using M6 as a receiver. You could also do it the other way round to use M6 as a source and enjoy the better output from the M11 and ALL TO DSD function using it as a receiver.
Click On Page 3 below for sound Impressions and comparisons