Sound Impressions
Tonality & Presentation
The BTR1 is relatively balanced sounding signature though for me it is more musical than neutral. This is a presentation I tend to find consistent with most AK implementations in small-scale devices such as the BTR1.
It is not overly warmed up but it does have a reasonably full sounding low-end without sounding overly dominant or muddying up the lower mids. Sub-bass presence is slightly rolled off in favor of a mid-bass elevation but nothing dramatic so it can deliver decent power with suitably matched IEMs that have a good low-end delivery.
Lower-mids tend to just dip a tiny bit behind a more forward vocal presence. Instrumental timbre is more to the neutral to natural side. Using AD2P they lack separation and can get muddy with reduced dynamic range. Switching to aptX on any device and the BTR1's instrumental separation and imaging improves markedly with a more open sound.
The top-end is reasonably well extended though a little soft. Thankfully, it retains that energetic lower treble delivery that I tend to note on some AK implementations so it is not abruptly rolled-off and avoids sounding dark or lacking in air. aptX will never deliver the clarity and articulation of a wired alternative but the BTR1 does make a decent fist of it.
Synergy
Again, I have to emphasize the general tonal quality can shift a little depending on the IEM and cable you use. My preference is for a silver litz cable and a natural sounding IEM such as the Hum Pristine or Andromeda for their balanced sound and good treble extension. The Litz will also retain a nice degree of sparkle and clarity. However, the F9 and F9 Pro at the entry-level end of pricing will work just pretty good with my preference being the F9 Pro.
Efficiency & Power
Not all devices are the same, both in terms of connection strength and quality of audio reception on FiiO's end. Various DAPs and smartphones offered their own unique experience with the BTR1.
The HiBy Music R3 AD2P quality is hissier than most, sounding compressed with low volume levels. Do not bother with the stock setting. Instead, slap on the aptX option and reboot the R3 to activate it. aptX is better though it is not as refined sounding as the Sony 1Z BT signal which was superb.
The R3 requires the BTR1 to do much of the volume control work and the noise levels in aptX are a little higher than the Sony 1Z and on par with my LG G6 smartphone aptX signal.
Noise
IEMs such as the Hum Pristine, FiiO F9 Pro, and RHA CL750 were used and they exhibited noise to varying levels but nothing major. The Hum Pristine was the most sensitive to any noise or hiss on the BT1R, even more so than the Andromeda.
Both the CL750 and F9 Pro showed the lowest levels consistent with their lower levels of sensitivity. Out of the 4 tested, I would go with something like the F9 Pro for low hiss. The CL750 is quiet but needs far more power than the BTR1 can offer.
One small but useful tip. If you happen to have a cheap iFi IEMatch 3.5mm cable, use that with your IEMs. This combination makes the BTR1 absolutely silent with all IEMs tested though you will have to push up the volume a bit more.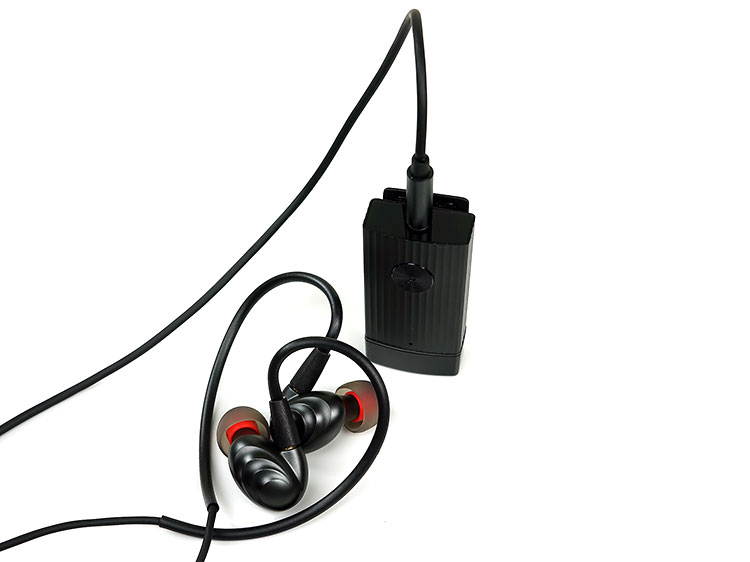 Dual Bluetooth Connection
Also, the much vaunted BT4.2 double connection was a little uneven with various devices. Mind you this seems to be the same with most BT4.2 audio devices I have tried to date.
Smartphone to DAP
The concept is that you can basically connect to two devices the same time and switch from one to the other. Connecting to my LG G6 and Sony 1Z worked. I can easily stop the G6 playback and switch over to the Sony and stream effortlessly. However, pausing the Sony stream and moving back to the G6 was unsuccessful. I had to turn off my BT functionality, turn it on again and repair to get it working.
DAP to DAP
For the HiBy Music/Sony 1Z dual pairing the process was a little smoother but not without its own quirks. Again, the first stage is very smooth going from the Sony 1Z to the HiBy Music R3 I was able to switch signal transmission quickly. From the R3 back to the Sony there was some sort of delay before I could successfully receive audio. Trying to switch back again to the R3 for a second time resulted in the R3 throwing out some error and I ended up having to reboot the R3. Very strange.
So yes, it will hold a connection between two devices but moving between the two will depend on the devices used to some extent as not all will play ball as I would like them to.
Special mention at this stage to the aptX LL element in all of this, it really does a good job of cutting down latency and making playback and switching very quick and easy when it did work.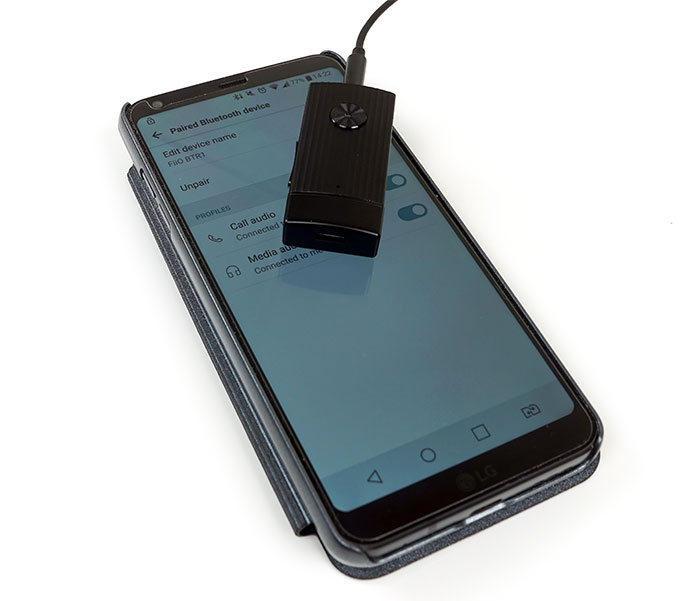 Connection Strength
The connection performance will be device-dependent meaning whatever BT source you use will determine the distance and quality of signal the BTR1 will receive.
DAPs & Smartphones
For instance, the flagship Sony 1Z actually had some issues with an intermittent drop-out and a shorter range than my LG G6 smartphone. My G6 was rock solid and on par with most other BT devices, I have used such as the RHA M750 Wireless and the Flares Pro BT modular system. With the G6 I was getting around 7-8 meters with one wall between the source and IEMs which is more than adequate. With the Sony, I was getting a drop out a good 1-2 meters earlier.
Laptops/Software
I can also get a similar acceptable distance using my laptop BT connection though I do not have access to aptX on this particular laptop (Alienware R1 Windows 10). Other laptops may give you that option and the quality should improve. Falling back to AD2P is quite a drop with a muddier compressed sound and a weak level of dynamic range.
Windows Media Player
If you are using the likes of Windows 10 media player for source playback then I can tell you that the BTR1 device playback controls do work for playback and pause but not for forwarding and backward track selection. You can independently control volume on Windows and fine-tune also with the BTR1's own volume control.
Foobar 2000
My advice is to switch to Foobar 2000 for a number of reasons. The first is that it sounds marginally better than the direct driver of Windows 10. The second is that you do get full playback control via the BTR1 including track selection which helps.
Select Comparisons
Unique
Because of its uniqueness, the BTR1 is a little difficult to compare. Other BT solutions in this price range involve a fixed set of IEMs and the BT module built into it such as the Brainwavz BLU series or the Advanced EVO X IEM.
Since you can attach the BTR1 to almost any 3.5mm terminated cable and IEM the options are limitless in terms of the type of sound you really want. The aforementioned solutions such as the BLU and EVO X are fixed in terms of performance.
The closest that comes to offering a similar solution is the Plussound Exo Series. It is more expensive primarily due to the additional aftermarket cable attached to it that Plussound sells individually. However, in terms of application, it operates on a similar principle of being able to pair with most any detachable IEM out there.
Plussound Exo Series BT Cable
$149 upwards
Technical
Like X6 Series BT Module, the budget BTR1 is a BT4.2 compatible module with aptX capability. It can also pair with just about any IEM or headphone but it works slightly differently to the X6 series in that it has no specialist cable. Instead, you simply plug in your own IEM cable jack into the 3.5mm BT1R jack and power it up.
Features
As with the X6, the BTR1 will pair with up to 2 devices so it is easy enough to compare sources. The connectivity distance was almost the same as the X6, perhaps 1-2 feet slightly shorter but it was very marginal.
The BTR1 will also show relative battery life on Smartphones such as the LG G6 which is always a handy feature. The BTR1 has a slightly lower battery rating of 8 hours compared to the 10 hours of the X6. Both also have mics and support functionality for call and playback on Android and iOS. The BTR1 also has some fun DSP you can activate with the front button with a double click for "3D type effect" which I quite like for non-vocal based tracks.
Noise
Noise levels using the Noble Savanna are pretty good with the X6 and very low indeed to almost completely silent on the BTR1. I suspect the rather meek 15mW at 32Ω output rating will give FiiO's BT module a slight edge with highly efficient IEMs whereas the stronger amp of the X6 will edge ahead with more powerful IEMs and even some portable headphones.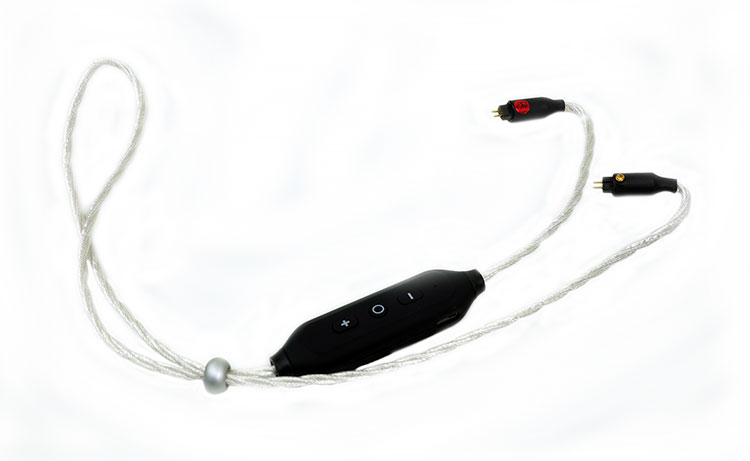 Sound
If you can swap around cables with the Savanna I would dump the stock as its too laid back and lacking in dynamics. The BT1R will not introduce any dramatic improvements with that cable. Better matches include the Astral Acoustics Taurus 7n OCC copper or the 26AWG Silver Litz Thor II Mk2 from Effect Audio.
Some of this will come down to cable choice but side by side the amp inside the X6 is just that little bit better for me. Combined with the excellent X6 SPC cable it is much meatier and smoother sounding than the BTR1 which tended to stay a little more neutral.
The BTR1, paired with the same IEM (Savanna) and the Thor II MK2 sounded a little leaner and cleaner with superior headroom. That's fine if you prefer your sound a bit neutral but personally, I felt it lacked a little weight and a bit brittle sounding in its lower treble. The Taurus pulled the sound closer to the X6 with a warmer richer sound but still not quite as dynamic and open sounding as the X6.
The DSP introduced a fun holographic soundstage with more extreme width and dipped the mids further back. Very "incorrect" but it is a fun slant.
Overall the BTR1 is a smart little choice if you happen to already have a good cable and an efficient IEM and don't fancy spending much more to switch to BT. Otherwise, the X6 setup is a little smoother, richer and more open sounding as well as delivering slightly more power.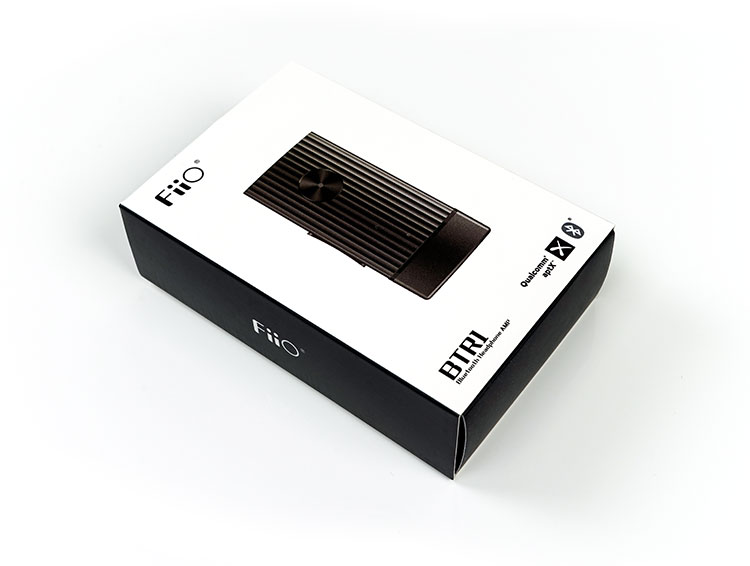 Our Verdict
I know FiiO are taking wireless very seriously right now and their consumer line is about to explode with some very interesting gear such as their new M7 DAP and a wireless headphone.
The BTR1 forms a key role in that division as I see it and it is a handy crossover device for consumers and audiophiles on a budget who want to connect their existing IEMs to their portable sources without having to buy a brand new BT IEM. Certainly, it is one of the most versatile solutions I have seen in this sector to date with a sound quality that is more than acceptable for the price.
There are a few quibbles on the smoothness of the dual-connection switching and the drop out in some sources. However, smartphones seem to have the best performance and that is where I would start with the BTR1.
I am excited though to hear the BTR3 and 5 versions for their LDAC and better amping capability. It is there I think most audiophiles will start moving to when they hit the market but if you need any convincing how handy these devices are then the BTR1 is a good starting point.
FiiO BTR1 Specifications
Model Name
BRT1/FB1121
Color Available
Black
Weight
About 20.5 g (incl. battery)
Dimensions
About 24mm x 50mm x 11.6mm
Audio Input
Bluetooth connection (Bluetooth 4.2 supported)
Bluetooth Codec
Supporting SBC, aptX
Headphone Output
3.5 mm stereo jack
Drive Ability
16~100 Ω (recommended)
Volume Control
Side buttons
Charging Indication
Red light indicates , and light turns off after fully charged
Charging Time
≤2 h(DC5V 500mA)
Power Input
Recommend DC5V 500mA (Micro USB charging port)
Battery Capacity
205 mAh
Battery Life
about 8 h
Output Power
≥30mW (16 Ω/THD<1%)
≥ 15mW(32Ω/THD<1%)
Frequency Response
20 Hz~20 kHz
THD+N
<0.04% (1 kHz)
Output Impedance
<0.2 Ω
SNR
≥95dB (A-weighted)
Max. Input Level
0 dB
Crosstalk
≥ 72 dB
Channel Imbalance
0.2 dB
Peak Output Voltage
2 Vp-p
MAX. Output Current
>22 mA
Chip Used
Bluetooth chip:CSRA64215

DAC chip:AK4376

Mic Function
Supported