The beyerdynamic T5 3rd Generation are high-end circumaural closed-back headphones featuring tilted Tesla driver technology. They are priced at $999.
Disclaimer: The beyerdynamic T3 3rd Generation headphones were sent to us in exchange for our honest opinion. Thank you to beyerdynamic North America for giving us this opportunity.
You can read more about beyerdynamic product reviews on Headfonics here.
Note, this review follows our new scoring guidelines for 2021 which you can read up on here.
beyerdynamic T5 3rd Generation
The beyerdynamic T5 3rd Generation is a coherency master.  But the opposite tonality of the T1 original model.  Smooth, relaxing, but able to give you more or less warmth of clinical appeal if you so desire it. 
The beyerdynamic T5 3rd generation is a $999 closed headphone that is dressed to impress. I have to admit, I didn't expect this one to sound anything like it does…and that is a good thing.
To be totally surprised as a reviewer is something I yearn for. Let's see if the newest variant of the T5 can live up to its big brother T1's legacy.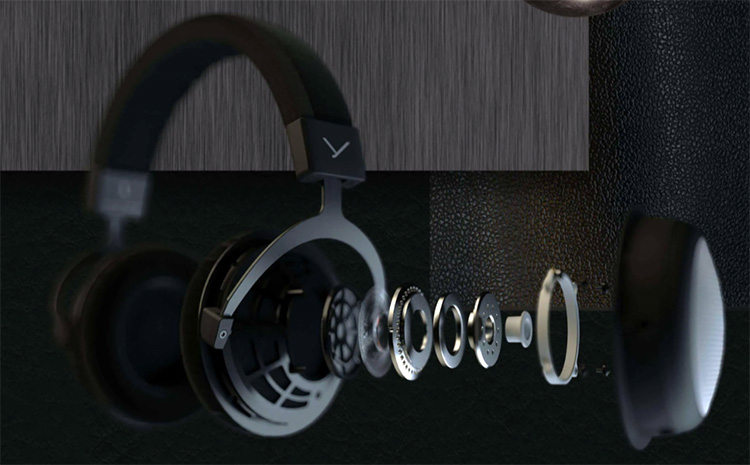 Tech Highlights
The new T5 3rd Generation boasts a set of tilted tesla drivers, fashioned by hand in Heilbronn, Germany. beyerdynamic has some lovely YouTube videos on their production process for some of the older models, so I give them a ton of credit for making sure each piece is proper and snug.
Having an actual human make sure of it is a blessing really, especially in the modern market with technology becoming cheaper to manufacture and process in a line assembly that is void of any human interference.
The point of the driver material and their specific angles are set up to provide a more realistic feel to the imaging experience. Subtle differences in that positioning of the driver can make or break the entire sound signature, sound reflections off the closed cup design will warp and twist in ways that result in undesirable sound reproduction.
I am sure this is a painstaking process to get the angle of approach just right, or perhaps specifically tuned to sound the way beyerdynamic wanted this T5 3rd Generation to end up.
Design
I can just come out and say it. beyerdynamic design is easily one of my favorites. They get the headband right. They get the thickness of the cup just right. They get weight distribution needs and clamp factor perfect on every model they release. I have never used a beyerdynamic over-ear and said to myself that it was uncomfortable.
From a materials standpoint, the T5 3rd Generation exterior cups are brushed and lacquered aluminum. From a subjective standpoint, they feel extremely high-end in the hand and I love how high the tactile factor is for them. What I mean there is they feel smooth and dense, weighted just enough to imply a sense that justified the price tag.
Frame and Cable
The T5 3rd Generation yokes are also made of the same aluminum, so those big Y-braces are a solid cut of metal and likely aren't going to snap or bend if you do the horrific act of tossing them on a bed, chair, or couch. Never do that. But, if you did, they should be just fine and the odds of the metal snapping is very low.
Beyond that, the cable is made of OCC7N copper, fabric lace, and both entries are detachable with 3.5mm adapters on each side. Each termination plug is of good quality as well. The cable end also terminates into a standard 3.5mm adapter, no balanced option comes stock.
Each port into the earcup for the cable lead is slightly angled, so that the cable doesn't bunch up below your ears on your shoulder area, but rather flows around the front side of your upper chest.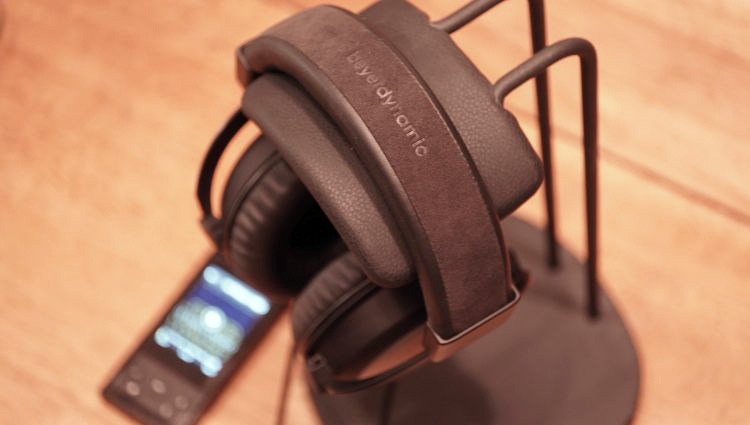 Comfort & Isolation
Earpads
The T5 3rd Generation stock earpads are protein leatherette and tend to get a bit warm pretty quick. But this is not the fault of the headphone. This is a common trait with closed-back headphones of this size.
I tend to go on short walks as much as I can and I can honestly say that in the 90-degree heat that we've just had recently in my area, it was extremely hard for me not to go buy the velour and more breathable pad option for beyerdynamic headphones. Sadly, that velour option doesn't come standard in the box.
However, indoors and in my listening area, or around the house, I don't have an overheating problem. These earpads are very comfortable and soft, the lacking clamp factor of the headphone and excellent weight distribution really is just a bonus. Typically, I am used to clamping and excessive weight. I've never had that issue with beyerdynamic though.
Isolation
Due to being exceptionally well made, the T5 3rd Generation offers very nice passive isolation qualities. Sure, it doesn't replicate actual active noise cancelation headphones out there, but for a closed headphone that seals well, also due to a very nice earpad design, the T5 does indeed cut down on exterior noises around you a fair bit compared to the competition.
I'm not the healthiest person in the world, but I am supposed to be taking walks every day, so while I am out there, I am toting with me whatever product I am reviewing. While using the T5 3rd Generation and with music playing at a soft level, I can't really hear birds around me or the local wildlife. I certainly cannot hear the wind.
However, I can denote cars and of course, loud noises. While they are drowned and muted, I do not consider them a bother. I'd rate the T5 3rd Generation's isolating capabilities as excellent for a closed-back model, certainly very good passive cancelation qualities to boast over.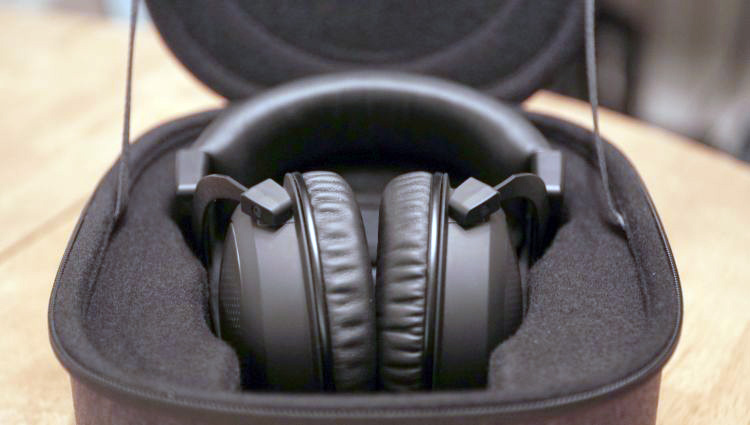 Packaging & Accessories
Standard cardboard box here with the beyerdynamic logo. But what's inside that first box is quite nice! Beyond that first layer, a very elegant and classy-looking zipper hard case. I really like this one, it feels higher end to me than most standard hard cases.
The inside houses an interesting strap design that makes sure the case doesn't flop all the way open. That is odd, but I suppose that is an oddity that is a neutral design. I don't think I've ever seen a hard case in the last few years with a design like that.
Anyway, past that point, there is nothing else included in the package. If you want a spare cable, you'll have to shell out a whopping $129.99 for it. This spare luxury version case will set you back at about $105.
Click on page 2 below for sound impressions and pairings