Mobius Wired Sound Impressions
Bass
Gamers don't want too much bass when they are playing online competitively. However, they probably do want that in single-player campaign playthroughs. I do. But, then again, I'm a bass enthusiast and want all rumbles of distant explosions in the area to be weighted and deep-reaching. I don't get that sense with the Mobius.
What I do get is a very clean experience regardless of what I am listening to. The $399 tier is a 'free for all' for linear feeling headphones that are aiming for the reference level tonality and physical setup. What I mean by that is equal bass, midrange, and treble. In that case, the Mobius delivers.
The bass quantity doesn't protrude much and requires more than a +5dB boost to sound plentiful to me. Thankfully, even with that much boosting, the experience stays clean. The response is just okay with bass boosting needs, but in this price tier, I don't expect an amazing physical response. I have another headphone for that.
The overall fidelity rating for me would be quite high on the purity scale for the price. This is a Planar portable intended for gaming. Your bass and low-end won't ever sound this good anywhere else for the price. Rest assured on that statement. If you want Bass fidelity, Audeze is still king of the hill.
Midrange
Keeping along with the linear feel of the presentation I've mentioned just a bit ago, again, the midrange falls in line with the bass experience. Before going further, I want to just touch on the lower midrange, which meshes immensely well with the bass experience as a whole. Finally, a midtier closed back that seamlessly flowed from bass to midrange without a clear cut drop out.
Voices tend to carry a sense of solidity that I crave and that most Planar headphones portray. This is what I want to hear. I can't see anyone with headphone experience saying anything negative. Gamers who have no experience in Audiophilia are going to be absolutely blown away by what they are hearing.
Fidelity
The fidelity offered here is so absurdly beyond anything Razer or Logitech has on their side, that it isn't fair to say more. Audeze completely destroys everything else on the market with this headphone aimed at Gaming. If you are playing through something like the Witcher 3 (a game known for excellent voice quality dialogue) you will immediately gain an appreciation for this headphone's capabilities.
Usually, online FPS games are too quick and your mind is too focused on not dying to notice sound quality. However, if you play the newer Star Wars Battlefront series, which is a game with perhaps the best mastering of exterior sounds in a modern game that I've experienced, you will be shocked by the impact levels and distant detail you will pick up on. Especially so with anything voice-related in-game audio.
The experience is mildly forward, but not overly so. Nor is it recessed. The middle ground is where I would place the vocal experience but on a step closest to the world of "very forward sounding" midrange headphones, such as your pick of a well known Audio Technica series headphone.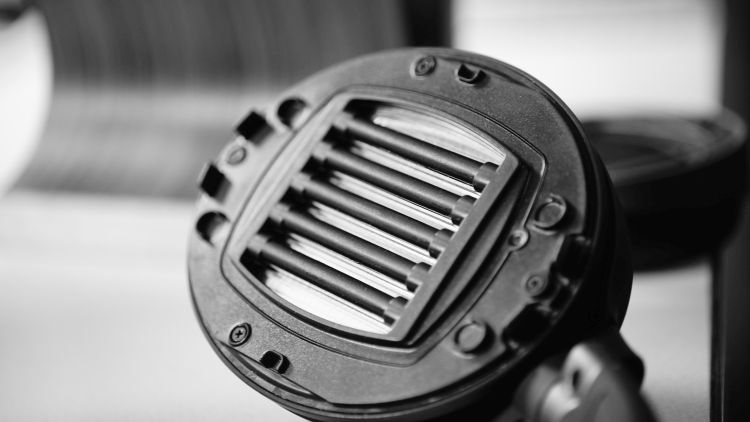 Treble
Audeze has played this safely and I am glad for it. The entire top end is clean and flat feeling. I don't get a sense of sparkle or a lacking sense of quantity. They've probably purposely intended that so you can play your shooter games for hours and not wince at bullets and loud tinnish sounds that frequent gaming in general.
The Mobius is not sibilant in the slightest. That goes with audio in-game and also with music. I am able to spot distant cues of shootings with relative detail pertaining to distance.
Swapping to some other headphones intended for gaming results in me not even hearing those gunshots or brutal Hnnnnngggg sounds in the distance from a stab or melee kill. As far as fidelity goes on the top side, the experience is again, clean and clear for the price. When referencing a gaming headphone? Nothing even comes close.
Staging and Imaging
The Mobius is an intimate-sounding headphone and it reminds me, a lot, of the Beyer T1, something with a less than moderately size bubble of sound, but one that is very detailed and delicate.
The sound field that is available doesn't breathe much to stage left or right, but the depth of field is very, very good for a closed back. Especially so for a mid-tier Planar headphone. To be used as a portable headphone, away from gaming, the Mobius would be in my bag, no doubt.
Beyond bass, imaging is my second most needed trait in a headphone and the Mobius doesn't deliver there for the most part. The width and separation of instruments are just fine for the price and considering its a closed Planar model. However, again, that depth of field factor is very nice, indeed. Intimately recorded tracks with good depth factor shine here.
What would I compare it to? The Audeze iSine on-ear headphones that came out a few years ago, they seemed to feel the same to me. Although, the Mobius is more like an expanded version of the iSine, sounding bigger and better everywhere, but also scaled exactly the same and feeling the same too.
Sadly, directional accuracy and pinpoint ability in a sound field is just okay. There are a few much cheaper headphones out there that do much better with picking out exactly where sounds are coming from. Ye' olde' AD700 still reigns supreme.
Wireless Sound Quality
Again, for the price, the Mobius is probably the best portable Bluetooth headphone on the market. I simply don't have anything that comes close in the tier. There really isn't too much of a loss with the physical presentation when switching from wired to wireless mode.
What I do notice is that authority is drastically decreased and the authoritative sound of a Planar is reduced a fair amount in Bluetooth mode. Beyond that, nothing is really lost to my ear. The headphone simply sounds underpowered, but still a Mobius.
The overall fidelity rating in Bluetooth mode is noticeably inferior to wired mode, but as I've said, nothing else I've heard on the market can beat the Mobius in this price tier. If you want a great Bluetooth headphone, this is a fantastic option for you. It murdered my Phiaton BT460, which is one of the better sounding portable Bluetooth headphones out there.
3D Mode Sound Quality
There is a large decrease in solidity factor and maybe too much of a reverb feeling when activating the Mobius 3D mode. Although, this can be fairly improved further via the app control and manually changed inside of it.
I enjoy listening to podcasts with 3D mode active because I am usually doing other things and hearing the audio piped from X location as I move my head in another direction is awesome. However, for music, this is not something I desire. The sound quality drastically degrades in this mode and I am not fond of it.
I don't see its use in gaming either unless you want a more spacious feel. It can be extremely detrimental to FPS gaming where pinpoint accuracy is absolutely required. Tilting or moving your head to one side and only hearing audio from that direction is a bad thing for gaming competitively.
But, it was clear this mode was not intended for FPS shooter accuracy and was intended for other things. I don't take points off for it at all, so just make sure to leave it off when you FPS game in Call of Duty or Battlefield, or else you literally will miss the actual location of the sound if you move your head away from the direction you set the 3D auto mode to broadcast from.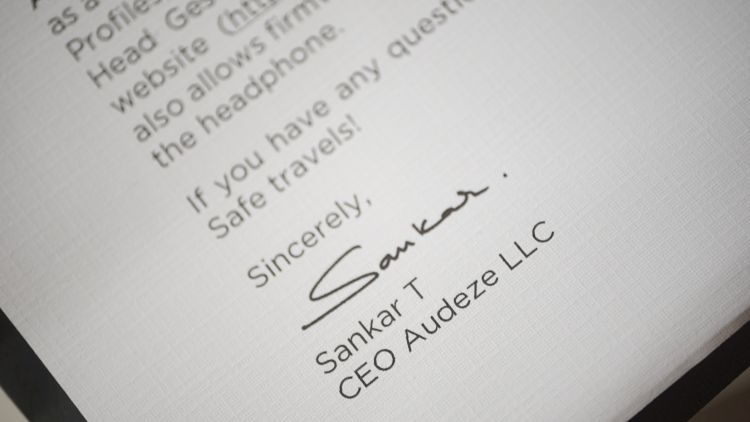 Our Verdict
So the Mobius is probably one of the better wired $399 headphones on the market and also gives you easily the best sounding wireless sound quality out there. Don't bother with Bose, unless you want noise cancellation. The Mobius is weak in that area, but strong everywhere else. It is comfortable, good looking, and jam-packed with features galore.
What bugs me is the lack of directional accuracy. But, then again, I can't really complain because Razer, Logitech, Astro, etc have a headphone with great omnidirectional accuracy. And the Mobius still does a better job than they do in that department.
For single players and casual gaming, this is really the only "gaming" branded audiophile choice on the market. You'll be happy. Very happy, if you are an audiophile and also want to game.
I just need some velour pads so I can enjoy gaming for even longer than I already have been and not experience as much warmth. Beyond that, I've not a single gripe. This is one of the most well-rounded headphones before you even look at the gaming needs and the app functions.
I absolutely love this headphone for media usage though, I watch a lot of YouTube and Rooster Teeth podcasts, so 3D mode actually benefits me a lot. Beyond that, having excellent BT audio quality when watching movies or YouTube, Netflix, and Amazon Prime Video is an absolute godsend to me. Awesome sauce.
Mobius Specifications
Style Over-ear, closed-circumaural
Transducer type Planar transducer
Diaphragm Ultra-thin Uniforce™
Phase management FAZOR
Magnet type Neodymium N50, Fluxor Magnets
Diaphragm type Ultra-thin Uniforce™
Transducer size 100 mm
DSP Audeze Cipher DSP
Amplifier Built-in balanced amplifier (output 1W)
Maximum SPL >120dB
Frequency response 10Hz – 50kHz
THD < 0.1% (1 kHz, 1 mW)
Earpads Contoured memory foam: artificial leather
Microphone Detachable with separate volume control
Battery type Lithium-polymer
Wireless Connection Bluetooth (SBC, AAC, LDAC)
Wired Connection USB-C, USB-A, 3.5mm analog audio
Weight 350g (including battery)