The Taurus is the initial IEM cable product launch by Hong Kong-based cable manufacturers, Astral Acoustics. It is priced internationally at $240.
To read more about Astral Acoustics products we have reviewed on Headfonics, click here.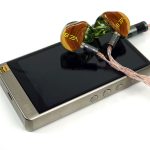 Astral Acoustics Taurus
The Astral Acoustics Taurus pretty much does what it sets out to do and mimics exactly how Henry described it in our initial discussion. This is a copper cable but with much superior staging than I imagined it would deliver and a surprisingly open and holographic sounding midrange.
The Taurus is the debut launch of a new Hong Kong IEM cable manufacturer called Astral Acoustics, priced at $240. The company, which started over a year ago, is headed up by Henry Tik and they have a base of operations as well as a showroom in Tsuen Wan, Hong Kong.
I actually had the pleasure of meeting Henry and his team in Sha Tin, Hong Kong, en route to the Guangzhou Audio show last Nov 2017. It was actually me who dragged him over to the Royal Park Hotel where I tend to stay whenever I am in town for sentimental reasons.
The coffee was excellent by the way and the area has none of that usual hustle and bustle you get when you go downtown. I highly recommend it.
What Is The Pitch?
Vision
Henry is one of those guys who has a very particular viewpoint on what kind of sound he would like a cable to produce. He is not a fan of silver, describing it as being too bright or clean for his own tastes.
We at Astral believe that copper isn't inferior to silver. We found that silver cables and ones that claim to contain a plethora of rare metals in them appeal better to customers due to their high price, and the placebo effect that comes with it.

The stereotype of copper cables is that they have dull highs and a lack of details, while silver cables have a better treble extension, and a better technical performance. However, that isn't the case, as we found that different copper and silver cables can perform and sound very different, with the material of cables not having much of a correlation to how they sounded like in reality. Copper is in no way an inferior material to silver for making headphone cables.

To keep costs down without compromising quality, we have decided to have our entry model cable, Taurus, use copper wires.
Watchwords
Watchwords like smooth, warm, and thick are key terms in Astral Acoustics' pitch to the aftermarket cable shopper. Yet at the same time, he believes this should not come at the cost of detail, particularly on the top end.
True enough, most people think copper they think attenuated treble. Whilst silver might have an edge in treble presence, Henry believes good copper designs should not dull the top end unnecessarily.
With Taurus, we aimed to bring a musical and mid-centric cable to the market, something that everyone could enjoy and appreciate. A cable that has an evident low end that isn't overpowering, and a cable that has a nice treble without being overly bright or harsh. Taurus brings balance to headphones that have a sound signature that leans on one side of the spectrum, like the ie80, or Lyra on the other end.
Positioning
Well, it is January 2018, not January 2017 so the Taurus has company in the product lineup since the original launch. It is still rated as an entry-level cable by Astral Acoustics at $240 but now you can get the Pisces or the Libra in 4-core ( Libra only) and 8-core format as well as equivalent cable wiring in shorter IC format.
Both the Pisces and Libra are higher-end IEM cables. The Libra is $825 for the 8-core and $500 for the 4-core. The Libra is their flagship cable composed of a 25Awg Silver Gold Alloy with type 2 Litz. The Pisces comes in 8-core only and is priced at $690.The Pisces is the next one down and is constructed from 8 Conductors: 4 UP-OCC GPS and 4 UP-OCC GPC.
Materials & Wiring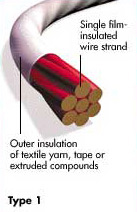 The Taurus is constructed with 8 Conductors: 7n OCC Copper with Litz or more precisely 8 Litzed 28AWG OCC copper wire. The copper itself has a type 1 Litz structure and has 10 strands all of equal length. There is no multi-stranding in the Taurus.
7N basically stands for purity level of the OFC copper wire used. This is how purity is defined when acquiring alloying materials. It is not a wholly accurate measure as there are absolute purity and the common metals basis of purity debates. It is generally taken as an approximation but the N stands for numbers either side of the decimal point.
In this case, 7 numbers or 99.9999%, which is a pretty high level to achieve. You will see lower purity standards such as 5N and it works in the same manner at 99.999%. The numbers above give you a broader understanding of the entire range used.
Design
Pliancy
The Taurus is a 28AWG rated strand composition with an approximate wire dimension of 0.321mm in diameter and 79.1 turns of wire per inch below the additional depth and width created from the insulation and PET jacket. The smaller AWG number also means a slightly higher level of resistance in the wire compared to the 26AWG variants.
Of course, jacketing and insulation materials can make a huge difference to the final look and dimensions of any cable but even so the Taurus is marginally lighter and thinner in comparison to the larger 26AWG cable inside cables such as the Lionheart and the Thor II. Its pliancy is thus excellent though slightly "fly-away" in comparison with the Thor II given it's lighter weight.
Jacket
Astral Acoustics have used a custom-made Oyaide PET jacket combined with a heat shrunk insulation material around the 28AWG copper litz wire. This is a translucent jacket so you get the glorious copper-colored hue of the wire which pretty much dominates the visuals of the Taurus cable.
The physics of this jacket are slightly different from EA's Ultra-Flex jacket. EA's jacket is a little bit denser and with memory retention meaning it can be manipulated and it will hold that shape a little better. The Taurus jacket is a touch lighter, but it does not bend as easily nor does it have any retention physics. That gives it that lighter but slightly bouncier feel to it when in use.
The weaving of the wiring on the Taurus is also slightly longer on the overlap than the EA cables. I would say about 1-1.5cm per overlap on the Taurus compared to the Thor II and Lionheart at 0.5 to 1cm.
Terminations
This particular 1.2m Taurus is terminated with Eidolic Premier 2-pin 0.78mm connectors as well as an Eidolic Compact 2.5mm 4 pole TRRS Plug.
The connector barrel is made of aluminum rod stock with a gray Eidolic logo and engraved ring on each barrel. Elastic rings which nest in the barrel's engraved ring are colored red and gray denoting left and right for easy connection. The pins are made from tellurium copper with PEEK insulated connectors.
Astral Acoustics have a wide variety of options for terminations though for both ends of the cable including CM 2Pin / MMCX / FitEar as well as 2.5mm BAL / 3.5mm / 4.4mm BAL.
I actually opted for balanced stock but requested an additional short length of Taurus with an Eidolic E3.5G3 Gunmetal/black carbon/gold 3.5mm plug and a 2.5mm silver barrel 2.5mm to 2.5mm converter. The additional converter short cable though will add some additional cost and can be requested via email.
Strain Relief
Strain relief is subtle but steady enough on the Taurus. On the 2-pin side it's close to the socket with about 3-4mm of translucent flexible plastic that blends in nicely with the PET jacket.
At the base of the 2.5mm TRRS jack, the layer is similar to the finish on the 0.78mm connectors and is about 3-4mm in length. There is no plastics finish on the lightweight gunmetal Eidiolic E-SX6 Y-Splitter though the chin strap is a fairly basic soft plastic tube.
Memory Wire
The Taurus does not use a memory wire or heat shrink for shaping around your ear. This contributes to the lightweight feel of the cable. The low AWG rating and low-profile PET jacket mean you do not really need one.
It is not the bulkiest of cables and fairly pliant so the downwards weight of the cable itself plug the pull of your IEM connected should keep things nicely in place. Glasses users will find this cable easy to work with also.
Accessories & Packaging
Astral Acoustics use the same packaging for all their cables currently. Depending on how you look at it this could be a glass half full or half empty. Either it's great value for the Taurus or a little underwhelming for the Libra.
For the Taurus it looks ok, it is a small black box with the Astral Logo on top and inside its foam-lined with the cable wrapped inside. It is professionally done but I think a few little extras would not go amiss like a plastic cap for the jack, a central pillar in the box to wrap the cable around, an IEM organizing strap, or even a small pouch for carrying the cable around.
Click on Page 2 below for Performance Impressions & Comparisons