The Antlion ModMic 5 is a nifty little 3.5mm attachable gaming mic designed specifically for headphone gaming users. It is priced at $69.95.
Disclaimer: The Antlion Audio ModMic 5 sent to us for the purposes of this review is a sample and does not have to be returned. Thank you to Antlion Audio for giving us this opportunity.
To read up on other accessories we have reviewed on Headfonics click here.
You can also watch our video review of the ModMic 5 by simply clicking on the Play button in the middle of the title picture.
The gaming headset market today is filled with options. We have longtime and trustworthy brands such as Logitech, professional audio manufacturers such as Sennheiser and Audio Technica, and newcomers like ASUS ROG, Razer, SteelSeries etc.
However, out of all of these options, there are only a few companies and products that are deemed as good products by the community. Some headsets either have good audio but a terrible mic, a good mic but terrible audio, or straight out bad at both.
That is why audiophile grade headphones are generally preferred over gaming headphones. But the problem with that is they do not come with a microphone which is very important for communication especially in multiplayer titles. The only way to get good audio was to get a professional microphone which was more complicated and definitely overkill just for gaming.
This is where the Antlion ModMic 5 comes in. The company promises to offer the best microphone for gaming and the best part is it is compatible with any professional headphone. This lets you build the ultimate gaming headset that fits your needs. But, does the ModMic 5 actually deliver all of its promises? Read on to find out.
General Features and Accessories
Cables
The ModMic 5 is packed with accessories. You get two 3.5 mm extension cables. One of the cables is longer so you won't have any problems connecting it to the back of your pc or to the side of your gaming laptop.
Mute Module
There is also an included microphone mute module that can be attached to the Mod Mic. This in itself is an amazing and well thought out feature. Gaming headsets tend to omit the mic mute switch or charge a premium just to have it so kudos to Antlion Audio for that.
Magnetic Bases
There are 2 magnetic bases which let you attach the Mod Mic to 2 pairs of headphones. That adds to the flexibility of the Mod Mic since you can mount it to two different headphones with different sound signatures and you can simply select the headphone that best suits the game. There are 3 included extra adhesive tapes in case you want to attach the magnetic base to another pair or if the adhesive of the base mount wears out (that is highly unlike though but this inclusion is still highly appreciated).
Cable Management
The ModMic 5 also gives several options for cable management. There are a total of 9 clips to help you tie up the cables from your headphone with the ModMic 5 for an overall cleaner look. There is also a braided sleeve that does the same thing. However, this adds some bulk to your setup and adds weight to the cable area so do take note. All of these can be nicely packed in the included semi-hard carrying case for portability.
Optional Accessories
Antlion also sells additional accessories for further connectivity options. There is an audio splitter in case you have a modern laptop/gaming laptop that only has 1 3.5 mm jack that serves as both the headphone and mic input. Do take note that any 3rd party splitter will work for this. There is also a USB sound card for users who are using a MacBook device or any device that doesn't include a 3.5 mm jack Again, any 3rd party sound card will work for this application. Finally, you can also purchase an additional XLR power converter for pro connections for around $25.
Uni And Omni Capsules
One significant upgrade that the ModMic 5 has over the Mod Mic 4 Is the inclusion of both the unidirectional and omnidirectional capsules in the same unit and can easily be toggled using the switch. This means that you can simply select which type of sound you want to use depending on the situation. The unidirectional capsule promises to cancel out the ambient noise present in your surroundings to help your voice stand out in conversations while the omnidirectional capsule promises to give a more accurate and high-quality sound with the compromise of more ambient noise heard through the microphone. More on these later.
Build Quality
Wiring
One of the most impressive features of the ModMic 5 is actually the build quality. Antlion promises military grade Kevlar reinforcement for the wires. While this sounds like a huge marketing gimmick, it actually shows in the product.
The cable feels sturdy and built to last. This is very important because this is the common point of failure for gaming headsets. And once that is broken, it is next to impossible to repair so again props to Antlion for their attention to detail in the cables. The extension cables, on the other hand, does not feel special but at the same time doesn't feel that cheap. You can easily replace them in case they break so no problem with that.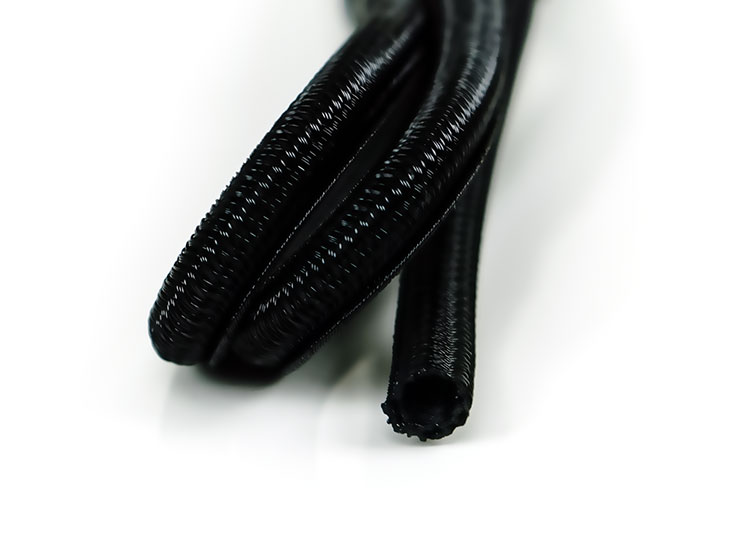 Boom Pole
The boom pole is really flexible allowing you to position it in different ways by bending it. You can position it closer or farther to your mouth depending on your preference. But with that said, it stays in place once it is fixed. This means that you won't have to reposition the mic everytime you use it even if you detach it multiple times. I don't use the ModMic 5 all the time so I often remove it from my headphones. And it is good to know that the position and distance to my mouth won't change every time I put it back on my headphones.
Magnets
And speaking of connecting the mic to my headphones, the magnets used are really strong. Prior to using the ModMic 5, I was really worried about products with a magnet implementation. I feel that while they are a good concept, they would easily fall apart in actual use. However, I was surprised by the strength of the magnets used. They really do stay in place and the only way for you to remove them is by pulling the ModMic 5 out of the headphones. If you pull the cable by accident or if you knock over the Mod Mic, it will simply move up but it won't be removed from the headphone.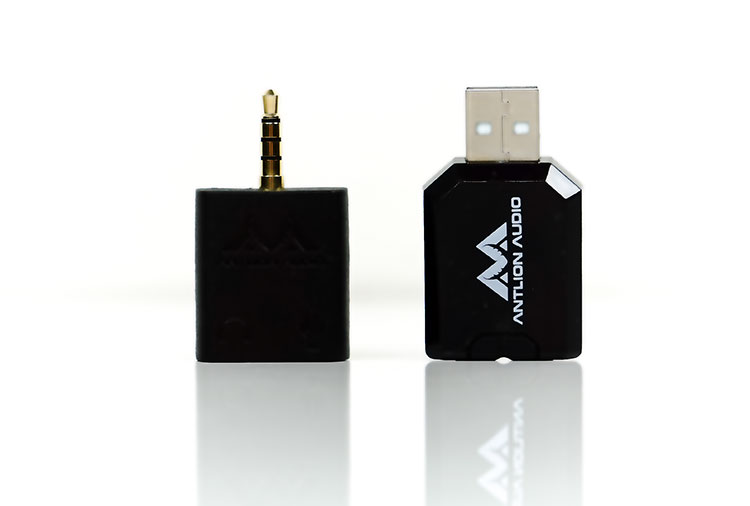 Connectivity
As stated earlier, the ModMic 5 primarily operates through the 3.5 mm jack which can be connected directly to the 3.5 mm jack of your motherboard or through an external USB soundcard. On paper, this sounds like an easy plug and play solution as there are no additional software or drivers needed in order to use the mic. Simply plug it into your motherboard or your laptop and you're good to go. However, this is not the case as I have encountered several problems during my testing.
3.5mm Jack
First, I tried plugging the mic directly through the 3.5 mm jack. However, I immediately noticed that there was a loud static noise in the background. The issue persisted even after switching to 2 different machines so I knew this wasn't just an isolated case. This was presumably caused by the interference coming from the other components of the motherboard and the fact that many modern motherboard companies don't put enough emphasis on the onboard audio.
This may or may not be an issue that you encounter depending on how good the onboard sound of your motherboard is or if you own an external sound card so do take note. In order to remedy this, I tried using the Antlion Sound Adapter (which is a separate purchase). The sound improved a bit but I could still hear a bit of static noise in the background. I concluded that the laptop as my source could not deliver a clean signal.
XLR
In order to remedy this issue, I tried to connect the ModMic 5 to my Focusrtie Scarlett 2i2 using a DIY 3.5 mm to XLR cable since I know that my Scarlett 2i2 would definitely produce a cleaner sound but this did not work. This is because the capsule requires a 5 Volt power supply. The built-in DAC and amp in most motherboards are able to provide this, however, an audio interface either provides no power or 48 volts of Phantom Power. Using 48 Volts of phantom power would surely destroy the ModMic 5.
So if you want to go through this route, then you either need to make a custom circuit to provide power to the mic via XLR or you'd have to purchase an adapter that is able to convert 48 volts of phantom power to 5 volts. Both Antlion Audio and Rode have their own adapter, the Antlion Audio XLR power adapter, and Rode VXLR+. I regrettably do not have any of these at the time of this review so I cannot confirm if these accessories fix the noisy signal I was getting through the 3.5 mm jack output.
While the 3.5mm connection is standard with most gaming headsets today, I think they run into exactly the same problems. And that is the fact that they are largely dependent on how good the source you are using and how clean the signal it can produce. And a lot of the time, it just isn't good enough. And you can't use these devices through a dedicated audio interface that has cleaner preamps to produce better quality audio.
This doesn't really affect casual users who already have prior experience with other gaming headsets and have no problem with that kind of setup. But for streamers, content creators, and professionals, that is a problem. For those kinds of people, the audio interface is their hub to manually control the gain, monitoring, and other valuable adjustments they make. Live streamers, for example, need to be able to monitor their audio levels at all times to give a good experience to the viewers. So not having those options right out of the box is a big deal.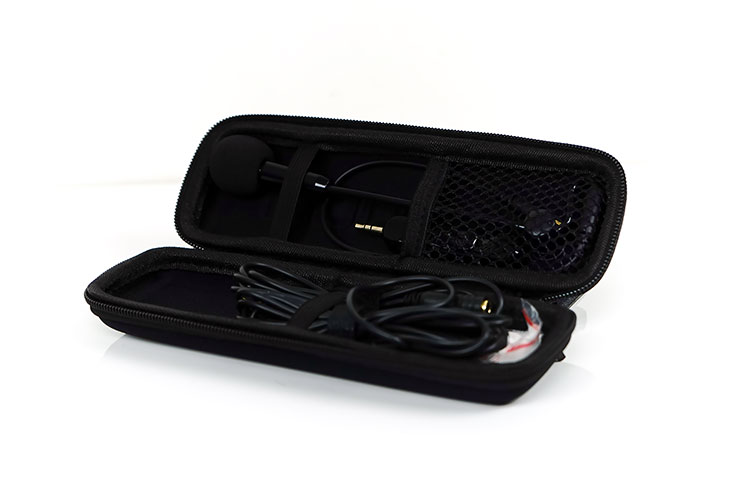 Sound Quality
Via USB
For this test, I used the Antlion USB soundcard as it provided a much cleaner sound as compared to connecting it directly to my laptop. There was still some static present but it was kept to a minimum.
Omnidirectional
The Modmic 5 connected via the Antlion USB soundcard produced some interesting results. The omnidirectional capsule delivered a loud and punchy sound while retaining the accuracy of the voice. It seemed to lack a bit of high-end sparkle but doesn't make my voice sound unnatural. This type of sound signature is rarely replicated in gaming headsets. Even premium gaming headsets do not offer sound this good.
As stated earlier, using the omnidirectional capsule does indeed capture ambient noise. If you are using a mechanical keyboard with blue switches and a gaming mouse with Omron switches, those tactile noises will be heard in the microphone. Also, if you have an open window beside you, the noise outside will be heard. These characteristics are similar to a condenser or shotgun microphone. Luckily, the ModMic 5 includes the unidirectional microphone.
Unidirectional
The unidirectional capsule, on the other hand, sounds a bit more compressed, nasal and overall less detailed as compared to the omnidirectional capsule. The sound signature of this capsule is similar to the noise-canceling implementation of premium gaming headsets. However, I think this sounds better as it retains some of the sound fidelity of the omnidirectional capsule and it still has clarity.
Most gaming headsets with noise-canceling straight-up sounds muddy. With this capsule, you don't hear as much ambient noise. Keyboard and mouse clicks sound like soft taps as compared to the loud noise that gets heard in the omnidirectional capsule. If you are gaming in a room that usually has a lot of ambient noise, then this would be better suited for voice chat. Your teammates wouldn't necessarily be bothered by the sound quality anyway. But for recording purposes, the omnidirectional capsule is clearly the better sounding out of the two.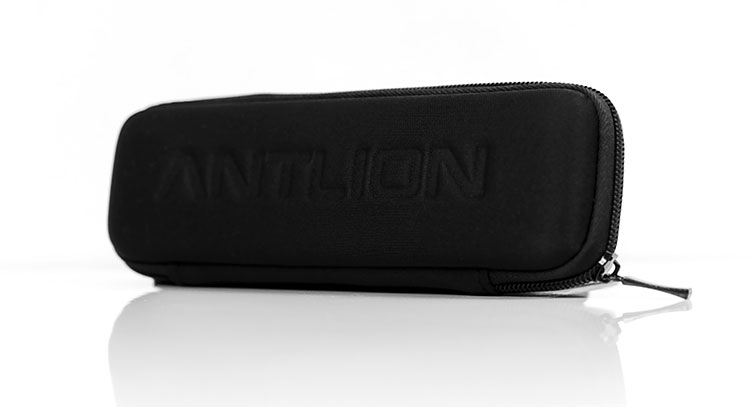 Select Comparisons
So how does the ModMic 5 compare to more professional solutions? For this test, we used a Dvon dynamic microphone and the Electrovoce RE 20. The reason these mics were chosen is that they represent both ends of the spectrum of dynamic microphones.
Dvon
The Dvon microphone is a decent beginner entry-level microphone while the Electrovoice RE 20 is a top of the line professional industry standard dynamic microphone that can be found in most recording studios.
Electrovoice RE-20
Compared to the Electrovoice RE-20 is hands down the best microphone out of the three. My voice through the RE 20 comes out as clear and natural. Also, the sound is pretty flat which is important for post production. Once again, the sound is clear and you can't hear any kind of static noise in the background.
Also, the RE-20 is able to filter out any ambient noise that is present in the room. This is why this microphone is popular in the broadcasting industry where their studios are usually noisy and they do not have the luxury of creating any sort of sound isolation. This is because it has the ability to connect to a clearer audio interface and because it has top tier components inside.
As compared to the Antlion Modmic 5's unidirectional capsule, the RE-20 doesn't sound nasal, and the RE 20 has more fidelity to its sound. Not to mention that there is no on or off switch for the sound isolation of the RE 20. That is already its default sound. And also, the RE 20 has a built-in pop filter. So it won't produce any kind of popping noise, unlike the Dvon microphone.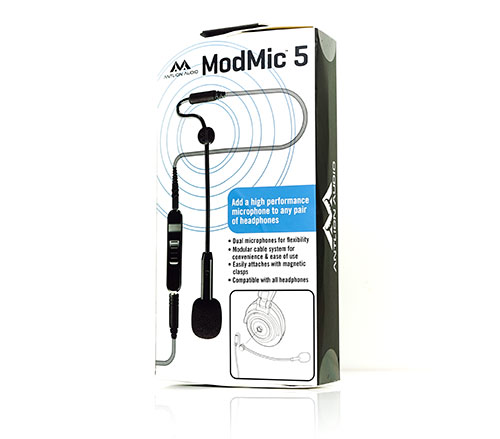 Our Verdict
The Antlion ModMic 5 has a lot of strong points. The build quality is amazing and is expected to last. The number of accessories included in the box will definitely satisfy your modding needs. The ModMic 5 has all the extra features like the mic mute switch that you would usually pay a price premium for other gaming headsets.
The sound quality is hands down the best in the gaming market. It beats out all implementations from most of the gaming manufacturers and is pretty much on par with the high-end options available (such as Sennheisers Game series).
However, it is set back by the limited connectivity that it has out of the box. The 3.5 mm cable can only be connected directly to the motherboard which is prone to static noise, even after going through the USB soundcard. It is unlike XLR implementations where they can be connected to an audio interface for a cleaner signal. While you do have the option of buying an adapter, it is a separate purchase you have to make.
In terms of the sound quality as compared to professional microphones, it quickly falls apart. The dynamic microphones tested sounded cleaner and more natural as compared to the ModMic 5. However, both require additional accessories in order to function and are not portable. And of course, those microphones are for a separate audience.
For the gaming audience, this hits all of the checkmarks. Great build lots of included accessories, portability, and sound quality. For casuals gamers and streamers who are starting out, this is the best product for communication.
ModMic 5 Technical Specifications
Pattern: Uni-directional
Sensitivity: -38 ± 3 dB
Response: 100 Hz–10 kHz
SNR: >50+ dB
Impedance: 2.2 KΩ
Operating Voltage: 1 to 10V
Max current at 2.0V: 500 µA
Max input SPL: 110 dB
Pattern: Omni-directional
Sensitivity: -26 ± 3 dB
Response: 30 Hz–17.5 kHz
SNR: 58+ dB
Impedance: 2.2 KΩ
Operating Voltage: 1 to 10V
Max current at 2.0V: 500 µA
Max input SPL: 110 dB