Conclusion
This collaboration of a dozen Summit headphones has devastated my entire outlook on the HiFi experience. Prior to this, I'd been perfectly happy to own a mid tier headphone and utilize it as my primary. Now and after experiencing all of these products at the same time, my entire reference point for what makes me happy has been absolutely decimated. Most great headphones I'd thought were perfectly clear enough to satiate me now sound like muffled balls of haze, megaphone-like in presentation and clarity. My ears now pick up on subtle nuances that I'd really never payed much attention to. I don't like where HiFi audio is heading, the simple fact that a $10 driver can be modified to sound comparable to $1000+ headphones is abysmally painful to my wallet and Paypal account. There is no excuse for this any longer, we have to stand up for ourselves as pricing for these products continues to skyrocket.
HiFi is swiftly becoming more exclusive as each year passes, less enthusiasts will be able to have access to these products soon as prices continue to shoot to astoundingly high dollar amounts…the community itself will suffer greatly. If this progresses further, the $1000 price tier will be considered wallet friendly by comparison to what could lay in the very near future. The truth is not one of these headphones were worth their price tags when viewed from a consumer standpoint. All of them have some type of serious flaw or were incredibly overpriced. The problem here is that die hard enthusiasts like myself know we are getting screwed royally, but we don't care. We love this hobby, we love the headphone experience and will find ways to fund whatever we want no matter the cost. Companies around the world already noticed this and have indeed taken full advantage of our bank accounts. We love these products, therefore we will pay. It is as simple as that.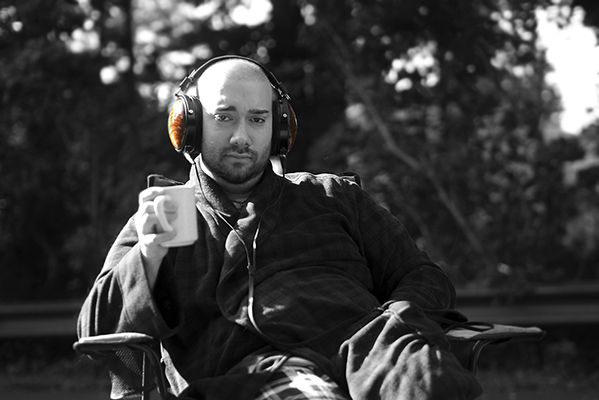 There was no true winner in this report, my views and opinions are wildly subjective. I am in this for the potential emotional ties the music brings to me, my headphones are simply the instrument I use to obtain that level of bliss…so I care little for how flat headphone measurements are, which one has the best frequency response or which one is the most accurate. To me, accuracy does not equate to more enjoyment, it actually sums up to enjoying my music less most of the time. I'd like to listen to older recordings without feeling pain or harshness as it was originally recorded, I want to fully enjoy it. I want that masked, but I also want all the details kept alive. Sets like the Stax 007 and Alpha Dog do just that.
Having said that, if I were forced to offer an overall winner to you, there is no question that the Alpha Dog absolutely, brutally emaciated the 11 other models in this report. Disregarding price completely, it compares and even bests some of the $1000+ models out there, yet the drivers original manufacturing price was probably less than $10. No other headphone offers as much as the Alpha and it costs hundreds less than it should. Originally, I had written this report with total disregard to pricing and reviewed each model as if they were all the same price. All mentions of pricing on each headphone section were edited in during the final draft copy, I'd originally tried not to let pricing affect my judgment. Even then, the Alpha Dog still bested most of the other headphones in many ways…the fact that it costs $599 is just a massive bonus. This fact should embarrass the hell out of every other company out there.
The truth is that despite strengths, flaws and the overpriced nonsense occurring in these headphones, all of them are life altering, superb beyond reason and able to solicit that emotional response that I yearn for. Each one has their own special qualities that sound great in specific areas. You might a certain headphone to outperform another, I might find that headphone to flat out stink. So, I feel it absolutely vital that you take the journey and decide for yourselves. Your view is vastly more important than mine, your experience will differ from mine and every other reviewer out there. At the end of the day and from an audio enthusiasts point of view, each headphone is priceless. There is no limit to what I am willing to dish out to make myself happy, each model has strengths and weaknesses, each one offers something different from the last. It is up to you to decide which one defines you best, so take the walk. Your ears won't regret it.
My Story
Burn In
AKG K812
Audeze LCD3
Audeze LCDXC
Beyerdynamic T1
Fostex TH600/900
Hifiman HE-560
Hifiman HE6
Jhaudio JH16 Pro
Mrspeakers Alpha Dog
Oppo PM1
Sennheiser HD800
Stax 007
Conclusion