Hailing from England the UK and a relative newcomer to the market, Tisbury Audio have just launched a rather visually fetching new headphone amplifier this week, the Challenge Amp 1. Backed by a 3 year warranty and taking on Bose at it's own game, the Challenger Amp 1 is also being offered with a 30 day free trial and free international shipping. That is a bold and confident statement by Wes Young and his team at Tisbury Audio. After exchanging a few emails we will be luckily reviewing the Challenge Amp 1 in a few weeks time so stay tuned for that. In the mean time we will leave you with Tisbury Audio's PR launch and technical specifications and if you happen to grab one before we do let us know what you think of it.
**************
LONDON, England – 14 May 2014 – Tisbury Audio has today released its flagship headphone amplifier: the Challenge Amp 1. Designed to drive audiophile headphones, it combines class-leading performance with beautiful industrial design at a highly competitive price.
The Challenge Amp 1 is hand made in the UK from American black walnut, aluminium and premium components sourced primarily from UK suppliers. This versatile and powerful amplifier will drive virtually all headphones with exceptionally low noise and distortion. It is available direct from the manufacturer for £349 with free shipping to most countries, a 30 day returns period and three year limited warranty.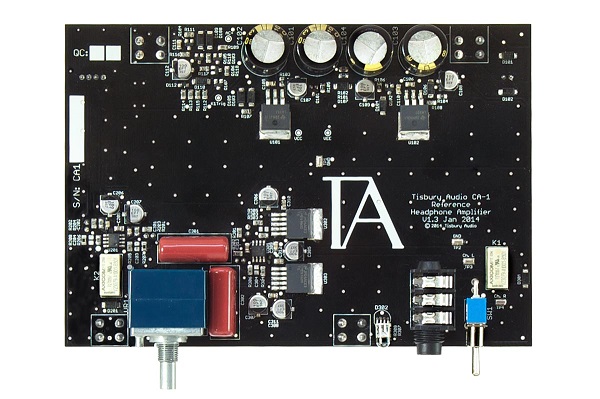 The amplifier circuit itself is the result of 18 months of development, testing and listening trials. It combines ultra high performance LME49600 current buffers, precision spec. surface mount parts and a compact 'high speed' board layout that is unusual for a headphone amplifier.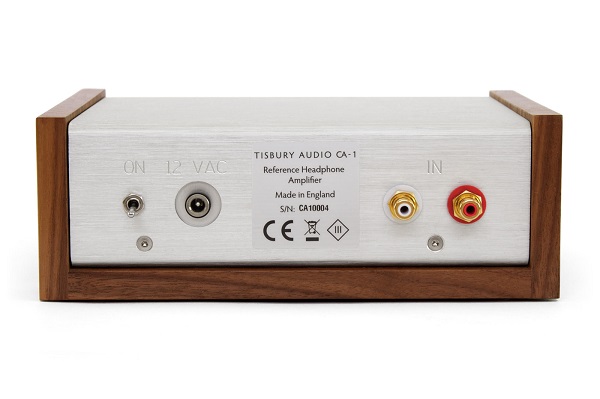 "The name 'Challenge Amp' came from the extremely difficult criteria we set for the design," says Wes Young of Tisbury. "We wanted something that was beautifully engineered and very high performance but also reasonably priced. With over a year of prototyping and development, I'm confident we've completely smashed those goals; hopefully our customers will agree."
Tisbury are amongst a growing number of audio manufacturers to cut out dealers and sell "factory direct" to consumers over the internet, allowing them to produce build quality and performance far beyond what one might expect at the price point.
More information and high-resolution images are available at:
http://www.tisburyaudio.co.uk/ca1
Features
'Reference grade' fidelity into almost all headphones
Solid American black walnut and 3mm aluminium enclosure
Two gain settings: 6 dB (2x) and 16 dB (6.3x)
High output power: 1 W into 50 ohms
Ultra low distortion: 0.0003% THD (1 kHz, +6 dBu into 32 ohms)
Very low noise floor: -110 dBV and 128 dB dynamic range (A-weighted)
Flat frequency response: -0.04 dB from 20 Hz to 20 kHz
Muting relay for safe and silent operation
Compact footprint: W 204mm x D 170mm x H 74mm
Top quality components: Alps "Blue Velvet" volume, Neutrik jack, Panasonic caps, Susumi 0.1% thin film resistors
Specs
http://www.tisburyaudio.co.uk/downloads/challenge-amp-1-technical-specifications.pdf
About Tisbury Audio
Founded in 2012 by Wes Young, Tisbury Audio is a small manufacturer of hi-fi equipment based in London, where all their products are made by hand. Tisbury focus on building items of elegant design and exceptional quality, while selling "factory direct" at highly competitive prices.