Sound Impressions
Lows
Despite the lowered bass boost compared to the first model, the Series 2 still presents with full and round bass which is not anaemic in any sense of the word. Initially though, sub-bass appeared bloated and clouded other frequency ranges but this did improve after burn-in with lows becoming much more controlled. Extension of the sub-bass is good and coupled with the mid-bass hump boost the low-end sound into bass-head territory. There's a certain rumble with the bass which adds dynamism to tracks but unfortunately at the cost of articulacy. Compared with other higher priced sets such as the DUNU DN-2000, the bass is less taught and articulate but consequently much richer and fuller.
Mids
As a result of the emphasized lows and partial bleeding of the lows into the lower mids, mids do appear recessed. The tone of the mids, however, offers a smooth and warm experience full of fatigue-free listening. Clarity and resolution levels are decent but again leave room for improvement compared to the likes of the Earsonics Velvet and Heaven VIII. Having said that, the sound signature is reminiscent of the Earsonics Velvet which is dark and free of harsh peaks and sibilance. In contrast to the Titan 1 though, the note thickness is much greater on the C5s and consequently presents with a much weightier sonic image.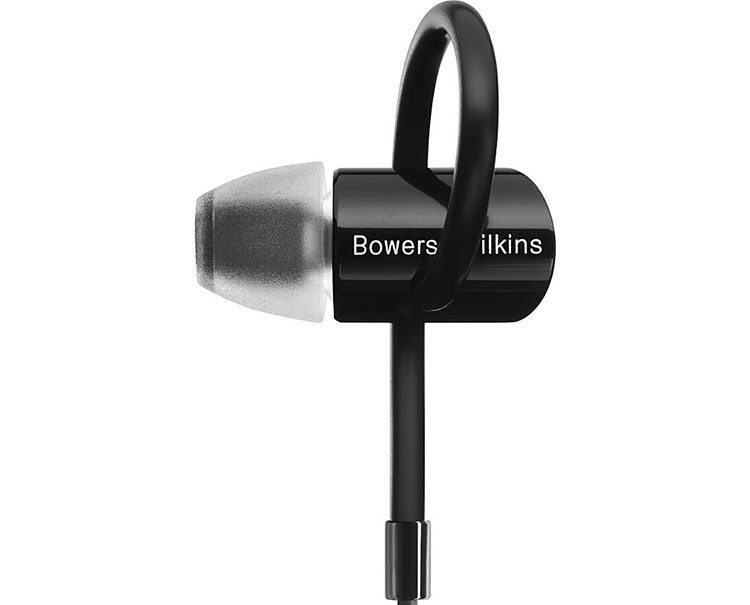 Highs
The treble of the C5 Series 2 generally extends well but does roll-off at the very high frequencies. For this reason, they lack forwardness and extension compared to traditional balanced-armature sets such as the Rockit Sounds R-50. Like the mids, however, highs are very smooth and contribute to a pleasant fatigue-free listening experience.
Soundstage & Imaging
The soundstage of the Bowers & Wilkins is slightly above average owing to the decent width of sound and decent amounts of spaciousness. Instrument separation is average and is not one of the strong points of this IEM.
Final Thoughts
Overall then, warm and bassy would be good descriptors to highlight the characteristics of the C5 Series 2. Whilst not a master of a specific field, the C5 offers a cohesive sound which is smooth and engaging and in addition to the superior comfort levels would provide decent background listening. Tracks appear dynamic with crisp highs and smooth mids and the sound is more enhanced and refined than its predecessor. The C5 Series 2 renders a fun and excessive bass-filled nature and it is for this reason that I would say that these would be oriented more towards the mass-market.
Price: £149
Links: http://www.bowers-wilkins.net/Headphones/Headphones/Headphones/C5-Series-2.html
C5 Series 2 Technical Specifications
Frequency Response: 10Hz to 20kHz
Impedance: 32 Ohms
THD: <0.2% (1KHz/1mW)
Other Features: With Remote and Mic, Sound Isolating
Form Factor: In Ear
Cable Length: 1.2 m
Drivers: 2
No. of Microphones: 1