Mike's Top Gear For 2015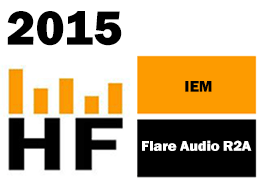 £175
Link: http://www.flareaudio.com/
If there ever was a poster boy for incredible price to performance ratio, the Flare R2A is it. For under $250, the R2A punches leagues above its weight class and took the audiophile world by storm earlier in 2015.
Offering excellent build quality, small form factor and impressive clarity, the R2A easily tops my list of the best products of 2015 that I'd experienced. If you are into a hyper smooth, slick and expansive sound stage in a tiny IEM, this model should be on your list of products you cannot miss out on. Flare Audio came out of left field this year and gave the community a true 2015 Best Buy Product of the Year, no doubt about it.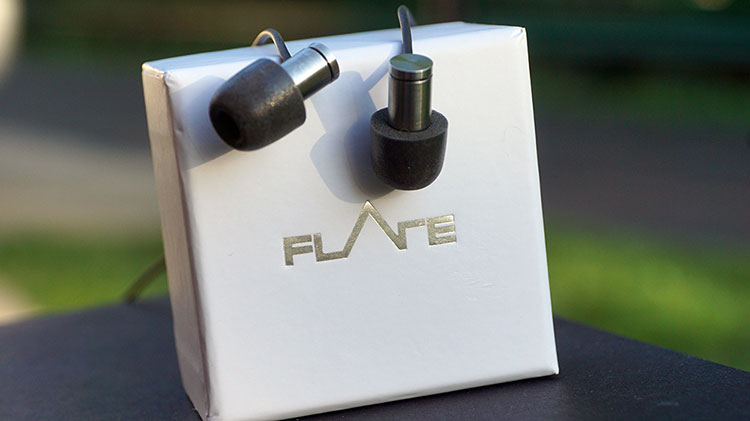 Pretty much nobody originally believed my review when it was first published…that is until Head Fi sprouted a gigantic mega thread for the R2A with countless others confirming my findings. Whoa…the bar wasn't only raised, but Davies Roberts at Flare Audio shot the bar into space somewhere and giggled, knowing full well nobody will make a better sounding IEM for that price for many years to come.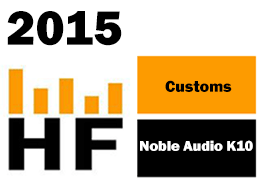 $1599 (starting)
Links: http://www.nobleaudio.com
Price aside, which actually exceeds the cost of my car, Noble's K10 could be the pinnacle of musicality and fun in the headphone universe. It is no shock to us that the optional Wizard designs tend to end up as one of the most beautiful looking customs out there, causing audiophiles to drool and swoon over images posted online by owners like me who love to show it off.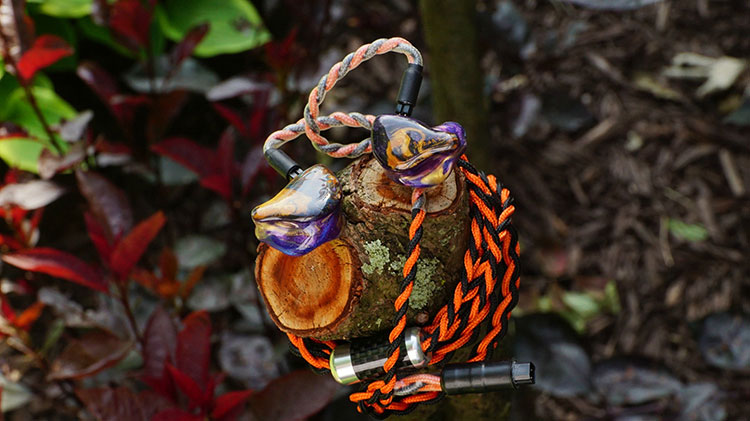 Expect a warm and very plentiful low end, lush mids and wonderfully extended treble. If you want one of the most clean and truly Hifi sounds in the entirety of the audiophile dimension, the K10 could very well be one of the few you'll find on display at the monument at the very top of the mountain.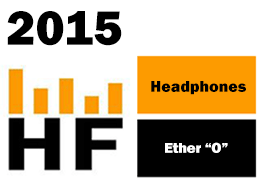 Price: $1499
Link: http://www.mrspeakers.com
MrSpeakers' Alpha Dog won 2014's top product of the year here at Headfonics, so it is only natural that their completely unique in design Ether landed itself in the top 3 spots for 2015 as well. The Ether is a magnificently neutral and clean Planar headphone that was built from the ground up, no borrowed design or driver from the Fostex T50RP this time.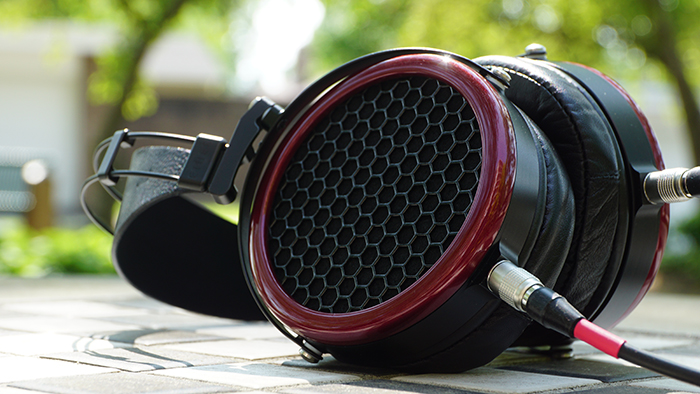 The Ether feels equal in clarity, but more balanced sounding than the Sennheiser HD800. Comfortable to boot and mildly efficient, the Ether is a memorable new headphone for the next generation of listeners to enjoy and something I hope more companies can model their tuning choices after in the years to come. Dan Clark's Ether offers plentiful bass and sound stage, which is something that most listeners like me want more of these days.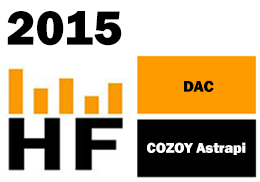 $ $129.90
Link: http://www.cozoyaudio.com/
Truth be told, I didn't see this one coming at all. Cozoy's Astrapi is a can do anything DAC that is smaller than a pack of gum. Offering excellent build and sound from top to bottom, the Astrapi ended up deserving a high rank on this 2015 list of the year's best products I'd heard.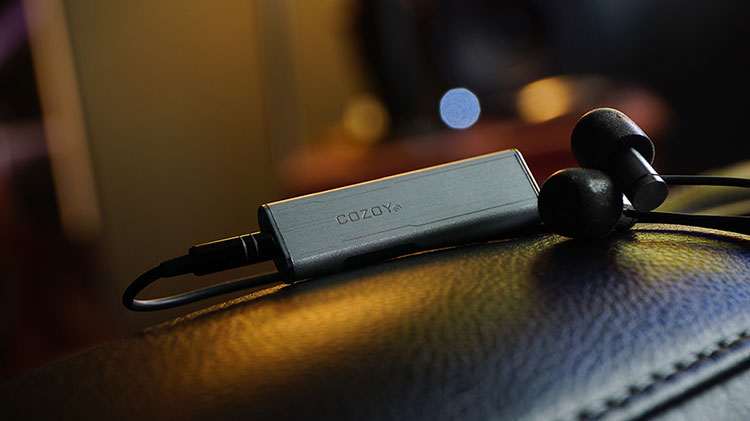 If good sound quality and a fantastic price wasn't enough, the Astrapi is one of few DAC's that can work with both Apple and Android phones! Great job, Cozoy! I really liked this versatile USB DAC and I hope more companies in the future offer exceptional pairing options compatibility like the Astrapi did.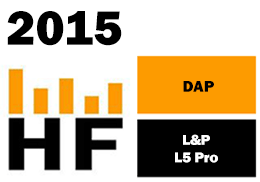 $809
Link: http://www.luxuryprecision.net/
Some of the original Colorfly team members made a run for it on their own, branching off from their old HQ and developing a new company in its stead. The L5 Pro wound up being one of the better Dap's I'd heard all year, boating impr?essive DSD playback quality, exceptional build and clarity.
True, the firmware may need an update soon, but no doubt that when the USB DAC is unlocked inside the firmware, the price to performance value will only shoot up even higher than it already is without the option to even use the DAC at the moment. Expect fantastic, pure sound quality that will make neutral and accuracy lover's jump for joy.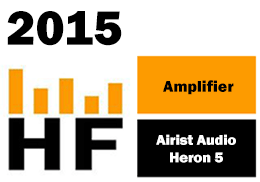 $1999
Link: http://www.airistaudio.com/
Airist Audio is a brand new company that felt the need to dish out a $1999 amplifier as their first ever product release and they did a very good job with it. Their Heron 5 offers one of the smoothest and most relaxing tones in an amplifier that I've heard in many years.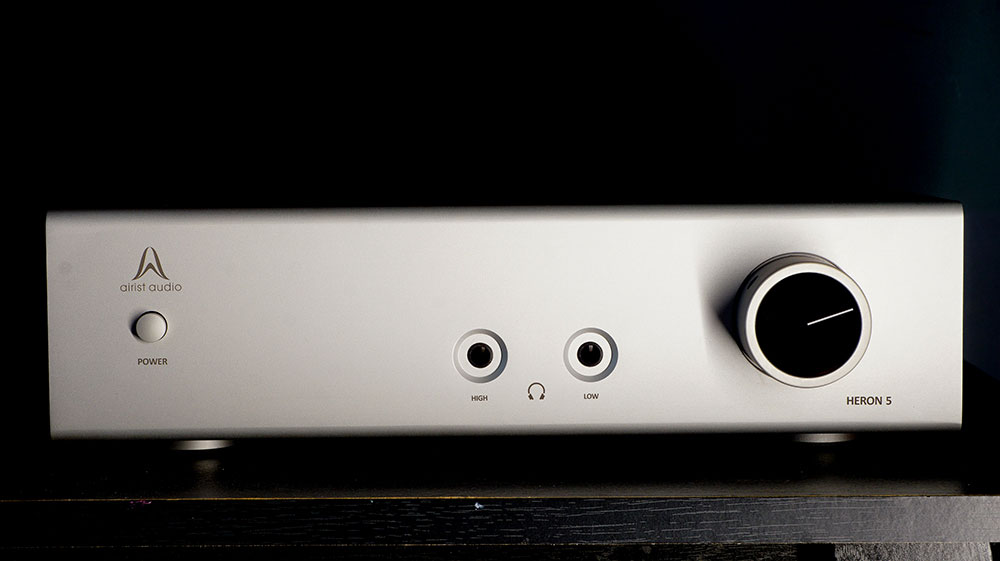 Musicality is what the Heron 5 is all about, so if you are into fun factor over clinical appeal in your listening experience, this amp should be at the very top of your list. It is also impressively built, although it lacks in input and output selections. Team Airist Audio has created a marvellous sounding product here and it was the only amplifier that I've heard all year long that I'd actually ended up purchasing for myself!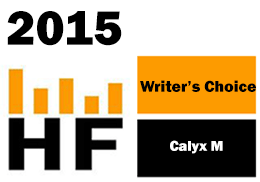 $999
Links: http://calyxm.com/
The only real reason the Calyx M Dap scored under an 8.0 was due to the lack of battery performance and nonexistent DSD capability. Despite that, the $899 Calyx M remains one of the best sounding portable music players I've ever heard. It offers easily the most beautiful OLED screen on the market, amazing storage options in full size SD, micro SD and internal onboard and is capable of driving almost any headphone on the market outside of the most demanding models.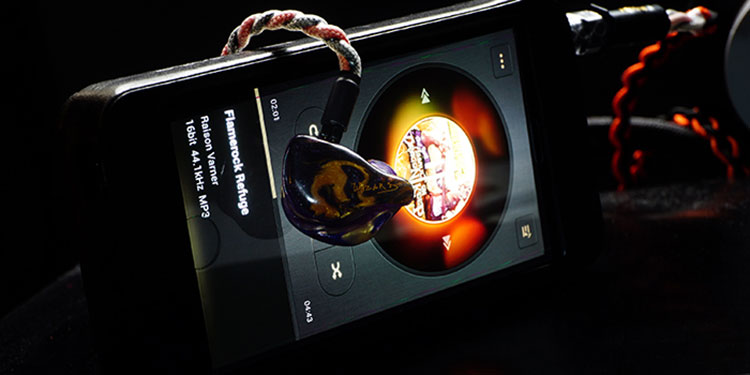 This DAP offers a vividly musical, fun and warm experience that I am very fond of. The 9018S DAC option is simply the best implemented DAP in a portable player that I've ever heard…and it is just a bonus that the overall clarity is pretty much the same as the Astell and Kern AK240. The Calyx M was so close to perfect, if not for the battery life and lack of DSD and proper playlist support, it would have scored a near perfect 10/10.
Page 3: Smit's Top Gear 2015