The 1MORE PistonBuds is an affordable TWS featuring a 7mm dynamic driver, IPX4, and up to 20 hours of battery life. It is priced at $49.99
Disclaimer: The 1MORE PistonBuds sent to us is a sample in exchange for our honest opinion for this review. We thank 1MORE for this opportunity.
To read more 1MORE reviews on Headfonics you can click here.
Note, this review follows our new scoring guidelines which you can read up on here.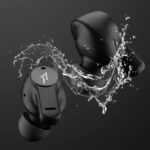 1MORE PistonBuds Review
If you need a quick inexpensive fix, are strapped for cash, or just want a TWS that is not going to cost you a 2-weeks salary, make sure you put the 1More PistonBuds on your list of possible candidates.
There are so many TWS models out nowadays that it is hard to keep up with all the models. So what would you consider a good strategy for buying a TWS nowadays to avoid getting burnt with making a bad decision?
The first thing is to buy from a known company and the second is to consider the price and set a budget. 1More ticks both these marks with their PistonBuds TWS especially if you are on a tight budget.
1More is a company that has won many awards with their products for two years running so it is safe to say that by now there should be good customer confidence in the brand.
So do you need an inexpensive TWS from a known company? Once again, 1More has you covered on both these fronts and ticks both boxes with the PistonBuds.
Tech Inside
The 1More PistonBuds are a modestly priced TWS with a single dynamic driver and a one-chip solution. The Qualcomm QCC3020 chip is used to power up the 1More PistonBuds.
The Qualcomm QCC3020 chip is a tried and true one-chip solution with many features including DSP correction at the firmware level, noise reduction, and a decent set of codec support options.
The PistonBuds work on Bluetooth 5.0 on the 2.400Ghz to 2.4835Ghz band at a distance of 30 meters in a straight line with no obstacles in between.
I got around an average 30 feet of range in a straight line which is in line with the chip specifications and average for a TWS that uses the QCC3020 chip.
Codec Support
The 1More PistonBuds have a basic availability of codec compatibility. There are only two which is fine because the two are the most common type.
SBC along with AAC which is very popular now is up and running. The available codec is a basic list that assures the PistonBuds will work with any type of device you might have.
This is done under Bluetooth protocols and the list of them are BLE, HSP, HFP, A2DP, and AVRCP.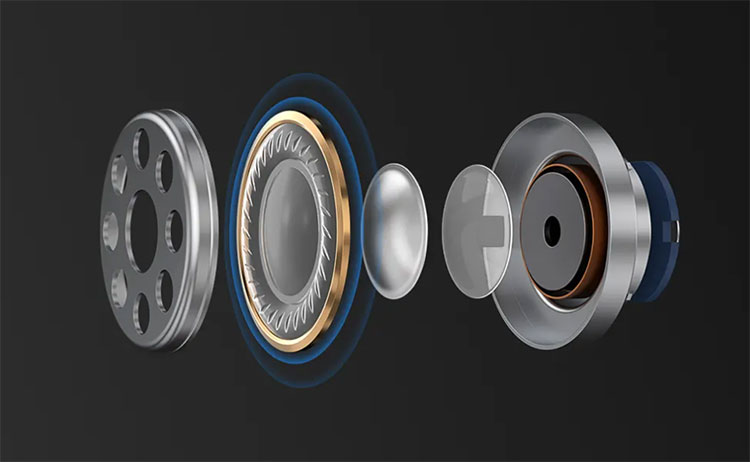 Driver
The 1More PistonBuds uses a single 7mm dynamic driver in full-range operation. Lately, single-driver technology has improved and the tech is leaps and bounds ahead of what they were a few years ago.
My instinct tells me this is a tried and true driver. An impedance of 16 ohms was listed but no other specs for the drivers were listed. It seems to be a very competitive driver.
IPX4
TWS models should have some type of waterproofing to be functional and last. You will sweat with them on especially during workouts or hot summer days. You could also get caught in the rain. It happens.
The 1More PistonBuds have an IPX4 rating so someone could practically point a garden hose at you and they will be okay.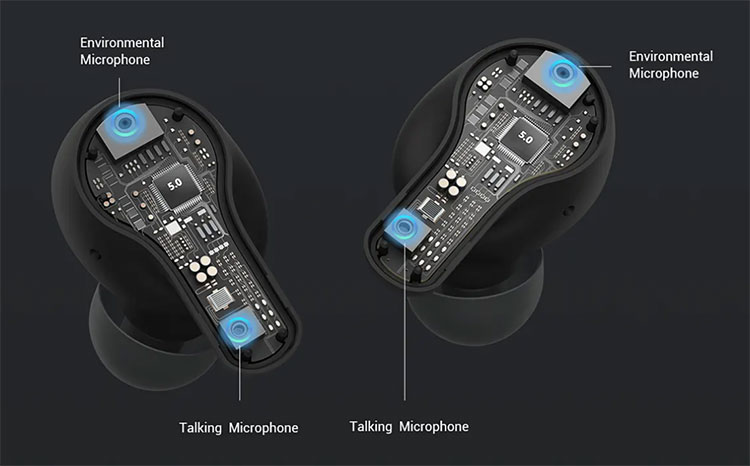 ENC With DNN
The 1More PistonBuds do not cheap out on the microphone system. 4 ENC microphones are used in the PistonBuds. There are 2 in each earbud.
They also use an AI-powered DNN (deep neural network) algorithm to recognize your voice and amplify it to give it some vocal clarity and an increase in volume. For an inexpensive TWS, this microphone system works well. Better than some more costly models.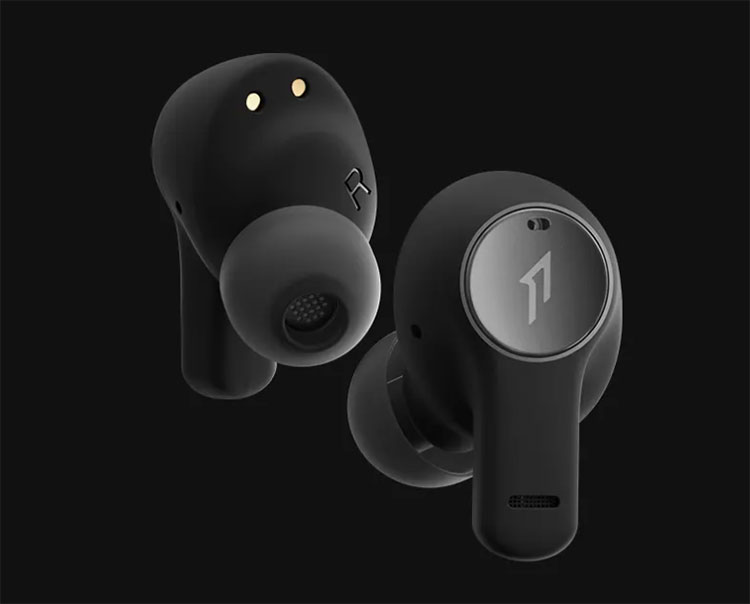 Design
The 1More PistonBuds earbuds have a short stem style earbud design which I find very comfortable and also easy to pop into the ear. The stem is rather short compared to other models but the stem serves its function well and makes it easier to insert in the ear.
I bet it is where the Bluetooth antenna lives but there is no mention of it and is probably the LDS type which does tend to improve reception since more antenna area is exposed to the signal in that design.
The material used in the construction of the earbuds is mostly plastic with gold-plated contacts. They seem comfortable enough to use for long periods. The oblique angled nozzles help the earbuds stay in place while retaining comfort.
Isolation
The 1More Pistonbuds have no ANC or any type of active noise reduction so they rely on passive isolation and it works well in my opinion.
I would say it's on par with most IEMs on the market today which do an average of 22 to 28 decibels of noise reduction depending on tip selection and fit.
Touch Controls
The 1More PistonBuds have a basic set of touch controls that function well at least for me. Single and double taps control play and pause plus you could activate voice assistance.
This touch control system does not have any haptic functions but again I must remind you of the low price tag. Honestly, I prefer one with no haptic and simplified functions that work well.
Charging Case
The charging case of the 1More PistonBuds is on the thin side. That is a good thing and makes it an easy carry. The case measures 70.6mm x 25.7mm x 36.8mm. The weight is not too bad either at around 43 grams.
Charging is handled by a USB C-type port and there is no wireless charging but at this price point who cares.
One thing I noted, this cradle is not fast charge compatible but manages to charge quickly as a model that does have the feature so you probably will not miss that feature anyway. It uses a 1 amp charging rate.
Battery Power
Once in a while, you get a product that is almost right on the money with its battery ratings. 1More PistonBuds is one of them.
The 1More PistonBuds charging cradle is equipped with a built-in 535mAh battery and according to 1More charges in about 2 hours for 20 hours of playback time in total. I charged mine in a hair under the claimed 2 hours.
Each earbud charge time is around 1.5 hours for a maximum playback time of 3.5 hours at 50% volume rated by 1more and that is what I got also.
I cannot find fault with any 1more listed battery specifications and estimated times because I got almost identical amounts of playback and charging times.
Packaging & Accessories
The 1More PistonBuds come In a box that protects the contents well but somehow I feel the product name is obscured because it was written in light grey letters on a white background. Whoever designed the packaging should have at least emphasized the product name in darker letters.
The accessories list is minimal with the inclusion of three sets of rubber tips and a USB type C charging wire. Another thing they include is a user manual in various languages which is well-written with lots of useful information about the product.
Also, note you get a warranty card that is also a product authentication card and the PistonBuds come with a 1-year warranty.
Sound Impressions
Summary
The 1More PistonBuds have a bass-heavy, bass-first L-shaped tuning but are not lacking much in the rest of the frequency spectrum except for the very top end.
The volume level is at a level that was acceptably loud for me. I find most TWS models lack in volume but this one is quite acceptable.
The usual tone sweep test revealed an emphasis in the low end around the 60 to 120hz region. Another revelation is that the bass was audible below 20hz. I could hear them go down to 17hz audibly which is very good for such an inexpensive device. There was a dip below 30hz though but it was small and a gradual one.
On the other side of the spectrum, I did hear a peaky region around 6khz. The high frequencies do not go past the 14khz frequency mark and are absent above that.
One positive note is that the two drivers were even throughout the frequency spectrum with very little sideways shifting indicating that these drivers are well matched.
Bass
The 1More PistonBuds bass is large and fat. There is an emphasis on the midbass region which gives the bass the aforementioned character.
I was somewhat surprised with the bass because at the price bracket, I was expecting much worse and I find the bass to be pleasant and listenable. It has good tonality.
Midrange
This is an area where the 1More PistonBuds do fairly well with a midrange that has a smooth character with a fair amount of detail.
Voices tend to sound a touch warm with a decent amount of definition. I would not use it as a reference standard but nothing seems to bother the senses with screeching notes or sibilance.
Treble
The 1More PistonBuds in the treble department did not climb high enough in frequency response in the tone sweep test and only reached 14khz and then dropped off completely.
Every note below that frequency is produced well and since the output level is kept at bay it keeps the production of sharp highs to the point that they feel piercing or bothersome. They have an acceptable amount of clarity.
Staging
The 1More PistonBuds stage is not large and does not appear to occupy much space. However, I firmly believe that a wide soundstage is not mandatory or necessary and at times a smaller and more personal staging is preferable.
The staging is mostly triangular in that there are elements in the left channel and the right as well with a third channel in the center forming a triangular pattern.
They do project an accurate left to right imaging and there is a touch of depth but again need I remind you of the price?
Wireless Performance
When I received the 1More PistonBuds I tried to see if I could tell a difference between SBC and AAC. My Motorola phone can disable AAC as a feature. I could not tell the difference between the two sonically.
The 1More PistonBuds did pair well most of the time. I did trip up the PistonBuds a couple of times with my picky adapters which I use for the sole purpose of tripping up Bluetooth devices. But if you have a quality device I doubt you will have issues with pairing.
I should mention one thing, that is you could also use these buds individually for those times you wanna use these for phone calls. Touch controls for hanging up and accepting a call are included in the feature set.
Selective Comparisons
Astrotec S80 Plus
We just reviewed this TWS a short time ago here at headfonics.com and a similar set at an extra 10 bucks.
There are some differences, particularly in the earbud design. The S80 Plus has a semi-jelly bean style contrast to the stem style which anchors itself in the ear canal. So it comes down to a personal preference.
However, the similarity between these two TWS models is a long list of things. The accessories are almost identical both being minimalist in what they include in the box.
Perhaps one of the differences worth mentioning is that the S80 Plus has some Haptic touch function and the touch control has more features.
Sound
If we start at the bass, these are very similar but the boost in the bass on the PistonBuds is narrower in frequency response. There is a wider but not as steep of a boost in the bass on the S80 Plus.
They both did very well in the tone sweep test and went down to 20hz. They also did not present any shifting or did not make noise above 14khz but both had higher frequencies missing and had a very early high-frequency roll-off.
Usability
The 1More PistonBuds and the Astrotek S80 Plus have similar battery life and charging times.
Microphone performance was an even fight and they both performed well and can be used as individual buds.
Somehow I felt volume was lacking in the S80 Plus but not in the 1More pistonBuds. If you manage the volume well you could probably get better battery life on the PistonBuds from what is specified.
Our Verdict
So here we have the 1More PistonBuds which is a device with 2 amps with Bluetooth capability, 2 dynamic divers in stem shells, and gold contacts with a set of 3 batteries, touch controls, a case, and that's not counting the box, and accessories and everything else for under fifty bucks. That's crazy.
The fact that they do not sound like a Kazoo and have decent sound quality are bonus points for the 1More PistonBuds TWS. They are also comfortable, work well, and pair up with no issues.
If you need a quick inexpensive fix, are strapped for cash, or just want a TWS that is not going to cost you a 2-week salary, make sure you put the 1More PistonBuds on your list of possible candidates.
1MORE PistonBuds Specifications
Earbud Weight: 4.2 g
Gross Weight: 43.3 g
Case Dimensions: 70.6 x 25.7 x 36.8 mm
Charging Port: Type-C
Speaker Impedance: 16Ω
Input: 5V⎓1A
Output: 5V⎓150mA
Bluetooth Version: Bluetooth® 5.0
Bluetooth Protocols: BLE / HSP / HFP / A2DP / AVRCP
Audio Format: AAC / SBC
Bluetooth Range: 10 m (Open Space)
Case Battery Capacity: 535 mAh
Case Charging Time: 2 Hours
Earbuds Charging Time: 1.5 Hours
Earbuds Playtime: Approx. 3.5 Hours*
Total Playtime: Approx. 20 Hours*
Working Temperature: 0 ℃ ~ 45 ℃
Frequency Range: 2.400 GHz ~ 2.4835 GHz