Final Thoughts
The X3 is a brave new world for FiiO and to be honest it ticks a lot of boxes for what an audophile DAP on a budget might sound and look like for many. As I mentioned right at the start though there is a ton of competition right now in the mobile and audiophile DAP market that a dedicated music player might just seem a tad irrelevant. Ibasso's new D42 which is slightly cheaper than the X3 for existing android users might create a barrier to those thinking of migrating and the ever present ipod and iphone plus slightly more expensive but excellent sounding DAC/AMP add-on's might appeal to those who simply must have the Jobsian dream.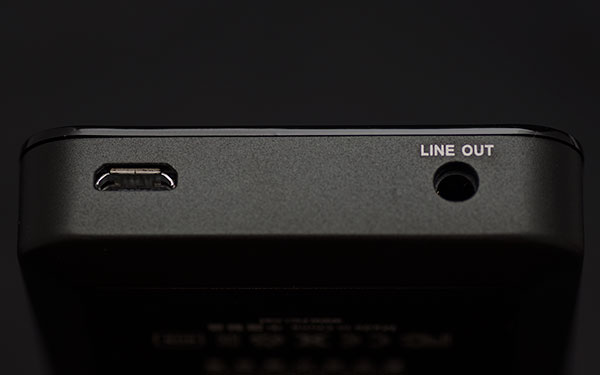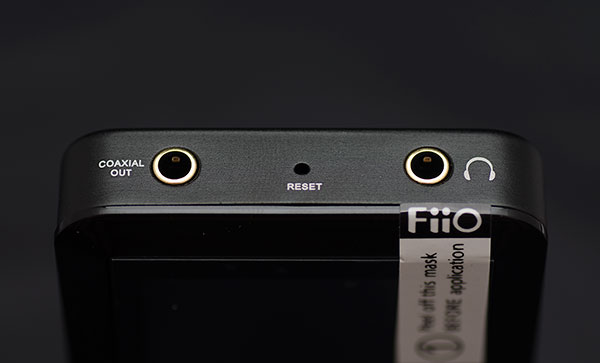 Also I have a question on what an audiophile considers acceptable for their money. Those on the upgrade path will surely cross swords with the X3 and for them this is a serious option and it should sell but if you are dreaming ever onwards and upwards then the X3 will pass by pretty quickly to higher end DAP's. Now Hifiman do have a real competitor here for their lower end HM6 series and it obliterates Creative and the Philip's range but the AK100 and DX100 market is pretty safe for now. The X3 is still a cheeky contender albeit with some serious chops that should be treated with respect but not as a threat to the top end guys. Now as word would have it the X3 is the junior in a '2-part story' with the X5 (dual DAC?) due out in 2014. If this comes to fruition then I think whatever is learned from the X3 now is going to make the X5 a heck of a DAP.
Techncial Specifications
Main feature of X3
Color: Black
Weight: 122g
Size: 55 X 109 X 16 mm
Screen: 2.4 inch TFT,240X320
Power supply: Micro USB 。
Firmware upgraded: Through TF card。
Build in Memory: 8GB 。
Extra Memory: TF card(Micro SD card),support up to 64g ( must be formatted as FAT32)。
Data transfer: USB 2.0 High Speed, Write/Read 4.5 MB/S。
Audio Output: 3.5mm headphone out,3.5mm Line Out, 3.5mm Coaxial out。
Sample rate: 32K/16BIT~192K/24BIT。
Audio Format: WAV, APE,FLAC,MP3,WMA,OGG,ALAC(M4A),ACC,AMR。
Music play Back: Play All, Folder Play, Album Play, Artist Play, Genre Play, My Favorites.
Memory Play: Last song track or Last position of sound track.
Sound Track manage: Deleted, Custom " Favorites Play List.
Sleep Mode: Auto Power Off from 15 to 60 mins.
Screen Auto Off: Custom.
Display Brightness: Custom.
CUE Support: Auto Separate Sound Track, Support Next/Previous, Fast forward/Backward;
Play Display: Album Cover, Lyric,ID3.
Gapless Playe: Supported
Hardware Bass: +/-10dB, Frequency Center 100Hz
Hardware Treble: +/-10dB, Frequency Center 10Khz
Volume Setup: Custom start Up Volume
Listening Protect: Custom Maximum Volume.
Balance: L10~R10
Output Protect: Mini Relay protect circuit design, DC protect, Over Current Protect
Headphone plug off: Auto Pause
Battery: 3000mAh 3.7V Lithium Polymer Battery
Hardware: Soc: Ingenic Z4760, DAC:WM8740,Amp:AD8397
Charge Time: 3 Hours by 1.5A USB Power, 7 Hours by USB Port in PC
Battery Life: 10 hours in Engineer sample and may reach 12-15 hours when the firmware is optimized
Line Out Specifications ( Initial Output Level: >1.5Vrms
THD: Frequency Response: 20-20KHz, Less than 0.3dB
SNR: >100dB
Crosstalk: >90dB
Headphone Out Specifications ( Initial )
Output Power: >[email protected] ohms; >[email protected] ohms
Frequency Response: 20-20KHz, Less than 0.3dB
THD: SNR: >100dB
Crosstalk: >[email protected] ohms