Build and fit quality
The TMA-1 X is pretty much the junior twin of the stock TMA-1 from afar but up close you begin to see some minor adjustments that have allowed Aiaiai to market the X edition at $120 including a non detachable straight cable, shallower non replaceable cloth type cup pads and a similar cloth type wrap over a slightly thinner headband. The mechanics are the same on the X edition though and it still has the same feel of indestructibility as the older TMA-1. The X is still fundamentally a rough and tumble design for outdoors and heavy movement and usage. It is not weathered sealed like the Captial and also, unlike the Capital, it has no folding capability.
Sadly, and for no explicable reason, the X has no carry pouch which, given the fact it is not weather sealed or foldable, makes the omission all the more perplexing other than price sensitivity. I do think its a very tough looking headphone but without any environmental protection bad things may happen. Anyone buying this I suggest you grab a small cloth pouch or bag for it if you intend to wear it in iffy conditions.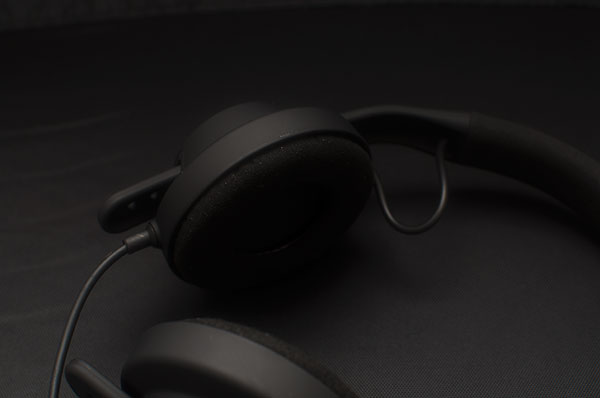 The major concern I have with the TMA-1 X is the shallow cup depth which can't be more than a few millimeters above the plastic cup shell itself. I would really like to have seen a bit more depth to the pads. Now how this would have effected the sound signature I am not too sure and I suspect this maybe one of the reasons a shallow pad was used but overall it really takes a lot away from the X's ability to isolate as well as the older TMA-1. This is particularly noticeable with outdoor noise making this loss of choice for a noisy commute and more of a grab and go in the office environment.
The cable as mentioned is non detachable and sports an idadget mic and remote which is almost the defacto cable now in many mid-fi portable cans. The X edition straight cable is also finished with a right angle gold plated 3.5mm adapter and comes with an added quarter jack adapter which I would have traded for a pouch in all honesty.
Click on next page for build and fit impressions..