Final Thoughts
No doubt about it, the K-712 is a real winner in my book. I've been using it a lot with online gaming and movies in general. Recently, a petition appeared in some online gaming communities to have me banned from playing on my favorite servers. I can hear the enemy from so far away and with such precision due to that wide stereo image, that I often get kicked out of the game by the server owners who think I am hacking. I admit, on some instant replays after I get my easy kills, it does seem like I had some type of foresight to know exactly where said enemy will be appearing behind, popping up out of or jumping over. As a gamer, I've never been happier. I consider the K-712 one of the best overall gaming headphones to date and have enjoyed every second of usage with it online. The headphone is very pinpoint accurate and due to it's light weight design at around 240grams, it can be worn indefinitely and easily for hours if need be during your late night gaming sessions.
Bonus: Borderlands 2 is an Audiophiles playland in digital format. If you are an audio junky, do not miss this game. It has some of the most dynamic and professionally rigged audio in all of gaming history. Highly immersing, highly engaging and accurate. Bullets, explosions and character interactions are beautiful and recorded with extreme love, affection and detail and the entire Borderlands pilgrimage is nothing short of stunning with the K-712.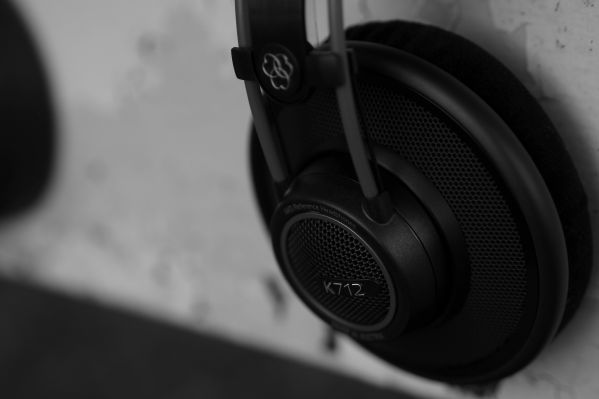 Keep an ear out for movies with poorly recorded upper regions, as bullets, explosions and screams are just too painful on the K-712 to begin to bare for me in some bluray and dvd movies. Without the Burson or a good receiver in the mix, I tread carefully when it comes to media usage in general. No fault of the K-712, it is certainly the fault of the films sound editor failing to do his job properly most of the time. Sometimes, the treble can get too hot, so be careful with those action movies or Shia LaBeouf incessant screaming scenes.
Despite the lightweight design, AKG still hasn't learned that the giant halo design is undesirable. The K-550 has a beautifully designed and simplistic headband with a similar sized earcup design, so I see no reason for reverting right back to the Dark Ages of Audio when headbands were designed the way most AKG headphones are. The upper region is too unforgiving and unreflective of it's price tag and require a dac or amplifier that can tame it. However, all other sonic qualities remain gorgeous. The K-712 is beautiful, boasting exceptional smoothness on the low end, a highly immersing stereo image and is something that will make online gamers very happy. AKG will be releasing the K-812 very soon and I am certainly willing to fight someone over a pit of acid and spikes just to be among the first to hear or review it.
8.5/10 Great Job, AKG!
Technical Specifications
GENERAL
Headphone type open
Audio Frequency bandwidth 10 to 39800 Hz
Sensitivity headphones 105 dB SPL/V
Max. Input Power 200 mW
Rated Impedance 62 Ohms
Earpads
Detachable cable yes
Cable Length 3 m
Earpads Replaceable yes
AUDIO INTERFACE
Type Screw-on Jack Combo (1/4″ and 1/8″)
Gender Male
Contacts 3-pin
Interface Finish Gold
DIMENSIONS / WEIGHT
Length 113 mm
Width 199 mm
Height 212 mm
Net Weight 235 g
Links