The HM-700 comes in a very nice-looking magnetic flap box, reminiscent of many IEM boxes. Inside is the DAP and either a balanced RE-400 or RE-600. That's right, for the $250/$500 price of admission, the HM-700 already comes with a fantastic pair of IEMs. Right off the bat, the HM-700 seems to be a smoking value when compared to the other DAPs in its price range. Also included are a sport armband case, extra screen protectors, a micro USB cable, a balanced to unbalanced adapter for the IEMs, tips for the IEMs, and an interesting adapter that contains both a TRRS plug and a micro USB plug, which allows for the RE-400/RE-600 to be used balanced on any device that has a micro USB input.
The HM-700 has 32GB of onboard storage and is unfortunately not expandable, but in all honesty, trying to navigate even 32GB of music was kind of annoying with the HM-700's UI. It's very basic (but, I guess, at least it's never frozen on me unlike a number of other DAPs I've used) but easy to get used to once you get a handle on the controls. Out of habit, I've pressed the middle multiple times, hoping to make a selection, but alas, the selection button is the right arrow. While I'm pointing out my niggles, I'm really upset the screen used is basically unusable when there's any sun outside due to both the low resolution display and the glass covering the screen.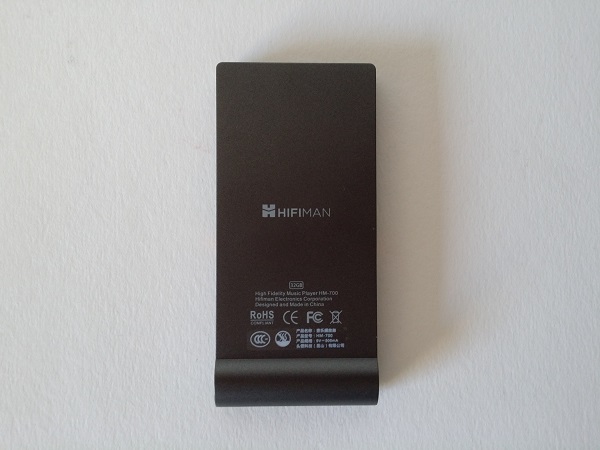 Oh, and I'm not the biggest fan of the headphone jack on the side, but since I've always used the right angled balanced to unbalanced adapter with my unbalanced headphones, it hasn't been too problematic for me. But onto the good about the HM700's non-audio qualities, and there's a lot. For starters, it's downright beautiful as far as DAPs go. As glare-inducing as the glass screen is, it, especially the beveled edge at the bottom, adds an upscale air to the DAP. As does the interesting copper-colored volume and hold buttons. The back is plastic, but the sides are made of a zinc alloy, which is a nice premium-feeling touch. The HM-700 definitely feels like a step above most other DAPs, but I wish HiFiMAN could have made the entire DAP the same zinc alloy.
Click on next page for sound impressions…