The Abyss Headphones Diana V2 is the company's second-generation Diana (non-Phi) open-back compact planar magnetic headphone. It is priced at
...
The Abyss Headphones Diana Phi is a stunning compact planar headphone with a flagship-level performance. It is priced at $3995.
...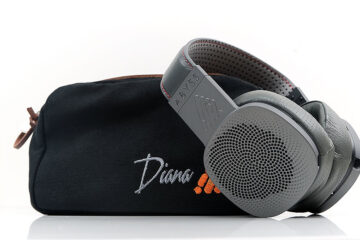 Disclaimer: The Abyss Headphones Diana Phi sent to us is a sample in exchange for our honest opinion. We thank
...
The Auris Audio HA-2SF is the successor to the original HA-SE desktop tube amplifier with up to 2W of balanced
...
The T+A Solitaire P-SE is a high-end planar magnetic open-back circumaural headphone based on the flagship Solitaire P. It is
...
The Chord Electronics Hugo TT2 is a high-end DAC, preamp, and headphone amplifier capable of DSD512 and PCM 32BIT/768kHz decoding.
...
The iBasso DX300 is the company's latest DAP featuring a dual system controller, Snapdragon 660, Android 9, and a quad
...
The Final D8000 Pro is a high-end 50mm driver planar magnetic headphone featuring their proprietary AFDS technology and tuned for
...
The Cayin C9 is a transportable dual Korg NuTube balanced portable amplifier featuring dual operational mode and timbral controls. It
...
Our Top Gear 2020 Awards is the 'best of the best' reviewed for the calendar year on Headfonics. This is
...
The HEDD Audio HEDDphone is a debut full-range Air Motion Transformer open-back circumaural headphone offering a world-class performance. It is
...
The Oriolus Traillii is a flagship hybrid 12 driver universal IEM featuring 4 Sonion electrostatic drivers and 8 balanced armature
...
The Violectric DHA V590 is a new flagship integrated preamp, headphone amplifier, and DAC with 32BIT resampler and up to
...
The Luxury & Precision P6 is a high-end digital media player featuring a fully discreet R2R DAC implementation with Bluetooth
...
The NuPrime Alita is a slimline high-end integrated solid-state headphone amplifier, pre-amp and AK4493EQ implemented DAC. It is priced at
...
The Burson Composer 3X Performance is a balanced capable pure DAC featuring an ES9038Q2M chipset and Bluetooth 5.0 streaming capability.
...
The YULONG DA-ART Aquila II is an integrated DAC, preamp, and balanced headphone amplifier featuring up to 4W of balanced
...
The dCS Bartok is a British high-end integrated streaming capable DAC and headphone amplifier featuring their renowned dCS Ring DAC™
...
The iBasso DX220 MAX is a unique transportable media player based on the DX220 ES9028PRO chipset but with a separate
...