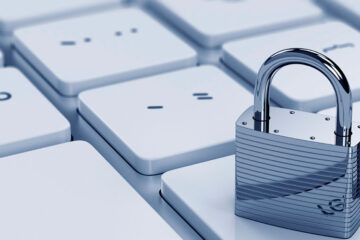 Our Privacy Policy's effective date is May 16, 2018, with the latest version dated May 16th, 2021. Headfonics ("us", "we",
...
The Hifiman RE2000 is the company's flagship single dynamic driver universal monitor featuring its unique Topology technology. It is priced
...
Periodic Audio launch their elements series of IEMs ranging from the $99 Mg, $199 Ti to the top of the
...
The 1MORE Quad Driver Earphone is a universal hybrid IEM with a single dynamic driver and a triple BA design.
...
The Shanling M2s is a compact and affordable DAP offering up to DSD256 decoding and 130mW of output power. It
...
The Feliks Audio Euforia is a new flagship headphone tube amplifier by the Polish family-owned business. It is priced at
...
Today, we review the Jomo Audio Pretty Little Beast, which is a new triple-balanced armature driver universal in-ear monitor. Disclaimer:
...
MrSpeaker's latest creation, the $799 AEON is reviewed below on Headfonics. This is a smaller lighter planar magnetic closed-back headphone
...
Shozy has been steadily climbing the Hifi ladder for some time now and they continue to do so with their
...
Chord Electronics Hugo 2 is the second generation transportable amp and DAC with an improved WTA of 49,152 using a
...
The Unique Melody ME.1 is a specialized single planar driver universal in-ear monitor with acoustic filtering. It is priced at
...
In this feature, we review the Noble Audio Sage Wizard Edition, which is a hand-crafted universal IEM with two balanced
...
Let me start this review by saying that I was never a fan of in ear monitors (IEMs) due to
...
The Effect Audio Thor II is a second-generation cable release in the company's Premium Line using a pure silver Litz
...
This is our first collaboration with Clear Tune Monitors though they have been around for quite a while now (2010).
...
The FiiO X7 Mark II is a next-gen DAP or digital audio player featuring FiiO's innovative amp card system, Android,
...
Advanced (formerly known as ADV) have cropped up on our radar before with the M4 single DD IEM. We reviewed
...
Last year I reviewed the Final Sonorous III closed-back headphones that left a very positive impression on me. If you
...
The AudioQuest NightOwl Carbon Edition is designed to complement the company's original Nighthawk headphones. It is priced at $699. Disclaimer:
...