The Chord Electronics Hugo M Scaler is a unique high-end upsampling component capable of upsampling digital streams from 44.1k up
...
Our 2019 Top Gear Awards is the best of the best-reviewed for the calendar year on Headfonics.com. This is a
...
We enjoyed compiling last year's Black Friday and Cyber Monday audio discounts and promotions so we thought we would expand
...
The Xi Audio Broadway is a transportable balanced/single-ended Class A headphone amplifier with both AC and battery power supply. It
...
This is a review of the Monprice Monolith Liquid Platinum Amplifier by Alex Cavalli, which is a balanced version of
...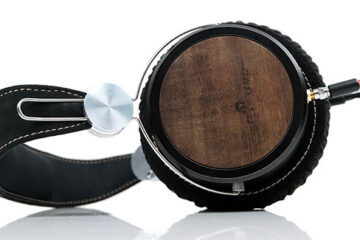 The oBravo HAMT-3 MKII is the company's next-gen hybrid dynamic driver and AMT tweeter closed-back full-size headphones. It is priced
...
This is an independent review of the oBravo HAMT-1 Signature which is the company's flagship dynamic and AMT driver headphones.
...
The Rupert Neve Designs RNHP Precision Headphone Amplifier is the debut launch of the company's first-ever dedicated desktop headphone amplifier.
...
The Rosson Audio Design RAD-0 is the debut full-sized open-back planar magnetic headphone from ex-Audeze CEO, Alexander Rosson. It is
...
The Yulong DA10 is an all-in-one desktop pure DAC, preamp, and balanced headphone amplifier featuring an AK4497 DAC and up
...
The Hifiman Jade II is the company's 2nd generation full-sized electrostatic headphone and solid-state amplifier system. It is priced at
...
The Sendy Audio Aiva is a brand new open-back circumaural planar magnetic headphone with a beautiful wood cup design. It
...
The Abyss Headphones Diana Phi is a stunning compact planar headphone with a flagship-level performance. It is priced at $3995.
...
Disclaimer: The Rosson Audio Design RAD-0 sent to us is a sample unit in exchange for our honest opinion. We
...
This is our initial impression and introduction to the new Chord Electronics Hugo M Scaler which is a modular high-end
...
This review covers the iBasso DX220, which is the company's flagship DAP and supersedes the older DX200. It comes with
...
This is the second of a two-part feature on the recent CanJam Singapore 2019 show which ran from March 30th
...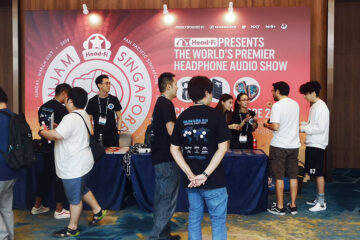 This is the fourth CanJam event to be held in Singapore and our third time in attendance in a media
...
The iBasso SR1 is a limited edition full-sized open-back headphone with a silicone suspension driver and Tesla technology. It is
...