The ARC Pollux is a new Thai custom monitor based on a single balanced armature design and priced at $399SGD
...
The SIMGOT EM3 is a new hybrid universal IEM from the makers of the EN700 Bass and EN700 Pro. It
...
The Verum Audio Verum 1 is a new full-sized open-back planar magnetic headphone. It is priced at $300 and officially
...
The Hidizs AP80 is a brand new entry-level DAP priced at a very competitive $115. This is a very small
...
The Lear Kaleido is a new hybrid IEM with a single dynamic driver and two balanced armatures priced at HK$1,699.
...
The Creative Aurvana Trio is a brand new hybrid driver IEM priced at $149.99. It consists of a single dynamic
...
The iFi Audio xDSD is a bold new portable amp and DAC design by the English company and set to
...
The iBasso DX150 is the latest mid-fi digital media player from this Chinese manufacturer. Priced at $499 it is aimed
...
The Avara Custom AV3 is a triple balanced armature custom monitor from Indonesia and priced at a budget-busting $320 (RP4,250,000).
...
The xDuoo XD-05 is a portable DAC/Amp retailing for $210. It is packed with tons of useful features for the
...
The UBSOUND Magister is the latest competitively price single dynamic driver IEM from the Italian company. It is priced at
...
The RIVA ARENA is a compact multi-room "+" wireless speaker in RIVA's WAND series capable of an audiophile-level of sound
...
The Astral Acoustics Libra is the company's TOTL silver headphone cable and comes in both a 4-wire and 8-wire edition.
...
The oBravo Ra C-Cu is a "money-no-object" luxury class dynamic and AMTII driver hybrid universal IEM from Taiwan. Priced at
...
The Acoustune HS1551 CU is a Japanese manufactured single dynamic driver with a universal form factor monitor priced at $450.
...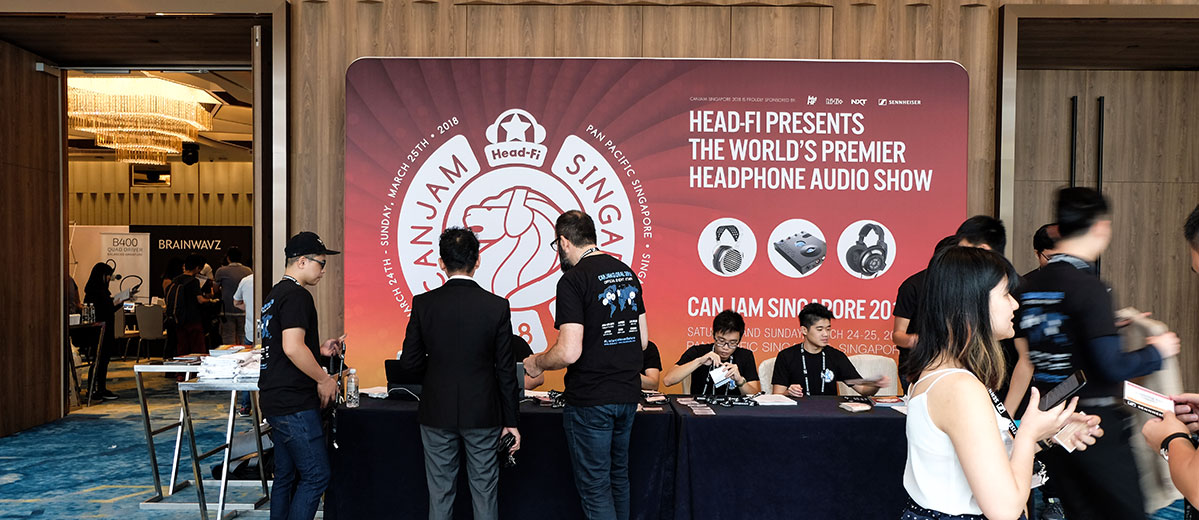 This is the third CanJam event to be held in Singapore and our second time in attendance in a media
...
The Xduoo D3 is a pocket-sized digital media player priced at just $79.99. It is packed with a ton of
...
The HiBy R3 pocket-sized digital media player comes hot on the heels of the successful launch of the flagship R6
...
The iBasso IT01 is a new single dynamic driver IEM and is positioned as the entry-level IEM in the Ibasso
...